And the winners in the 2018 Best of New Orleans readers' poll in these categories are...
MEDIA
Best local investigative reporter
1. Lee Zurik (WVUE Fox8)
2. Travers Mackel (WDSU-TV)
3. David Hammer (WWL-TV)
---
Best local publication
1. Gambit
2. The New Orleans Advocate
3. The Times-Picayune
---
Best local radio host
1. Scoot (WWL)
2. Bobby Hebert (WWL)
3. Diane Mack (WWNO-FM)
---
Best local TV anchor
1. Scott Walker (WDSU until July 2018) — Readers' choice for best local TV anchor ain't dere no more; he left WDSU-TV at the end of July, just as voting for Best of New Orleans was closing. One of the main faces at Channel 6 since he started there in 2009, the New Orleans native now runs Scott Walker Consulting, a company featuring social media training, public relations, "brand building" and on-camera coaching. Walker and his wife Jennifer also are co-owners of Shipley Do-Nuts in Old Metairie, the area's first franchise of the popular donut chain.
2. Sheba Turk (WWL-TV)
3. Eric Paulsen (WWL-TV)
---
Best local TV station
1. WWL-TV (4)
2. WDSU-TV (6)
3. WVUE-TV (Fox8)
---
Best local TV sportscaster
1. Fletcher Mackel (WDSU)
2. Jim Henderson (WVUE Fox8)
3. Juan Kincaid (WVUE Fox8)
---
Best local TV weathercaster
1. Margaret Orr (WDSU-TV)
2. Carl Arredondo (WWL-TV)
3. David Bernard (WVUE Fox8)
---
Best radio station
1. WWOZ-FM 90.7 — On the air since 1980, WWOZ has provided the soundtrack to many a day and night in this writer's life — aimless drives through the French Quarter, an impromptu backyard dinner party and even a breakup or two. Volunteer DJs spin everything from sultry soul laced with heartache to scratchy, percolating ragtime jazz to triumphant brass band tunes. My favorite recent initiative by 'OZ is its "A Closer Walk" project, a website featuring New Orleans' musical history curated by neighborhood.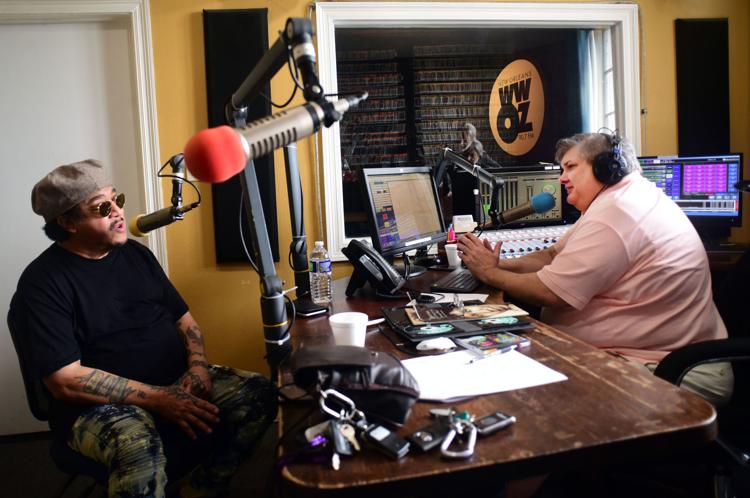 2. TIE: WEBZ-FM B97
2. TIE: WWL-AM 870
3. WNOE-FM 101.1
---