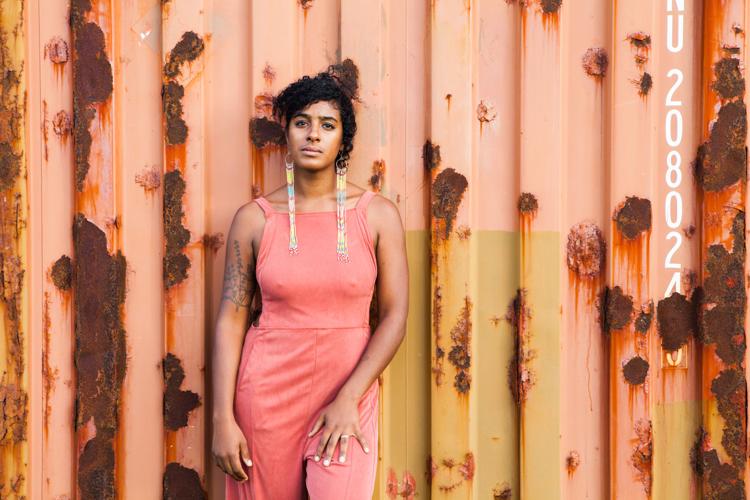 The New Orleans Jazz & Heritage Festival concludes its 50th annual event with performers including Diana Ross, Tom Jones, Chris Stapleton,…
3L Ifede
Gentilly Stage
11:15 a.m.-noon
Cultural Exchange Pavilion
2:10 p.m.-3 p.m.
See Thursday previews for band description.
Leyla McCalla
Fais Do-Do Stage
12:20 p.m.-1:10 p.m.
Cultural Exchange Pavilion
3:35 p.m.-4:30 p.m.
New York-born cellist Leyla McCalla has lived in New Orleans since 2010. After her time as a member of the black string band The Carolina Chocolate Drops, McCalla delved into Louisiana's Creole history and folklore, particularly New Orleans' connections to Haiti. In her music, she offers her take on traditional Haitian folk songs, sung in Haitian Creole, and New Orleans R&B-inspired pieces, particularly on her latest album, "The Capitalist Blues," which was produced by Jimmy Horn of King James and the Special Men. While McCalla's recent work ranges from the upbeat to lushly layered balladry, the common thread is knowledge of and respect for Louisiana culture and musical traditions.
Lost Bayou Ramblers
Fais Do-Do Stage
2:50 p.m.-3:50 p.m.
No Cajun/Creole roots band in recent memory has done more to show that tradition and innovation can exist simultaneously within the same musical and cultural space. Hailing from Arnaudville, the Lost Bayou Ramblers continue to bring dance hall-stomping energy and a knowledge of historic repertoire to its performances, while showcasing exquisite instrumental work and Louis Michot's signature vocals. The band won a Regional Roots Music Album Grammy Award for 2017's "Kalenda." (See "Ramble on," page 23.)
Heading to the 2019 New Orleans Jazz & Heritage Festival? Here's what you need to know about times, tickets, transportation, and what you …
Cha Wa
Jazz & Heritage Stage
4:15 p.m.-5:20 p.m.
With its 2018 album "Spyboy" nominated for a Grammy for Best Regional Roots Music Album, the New Orleans Mardi Gras Indian, brass and funk group Cha Wa has enjoyed a steady rise since its founding in 2014. Lead singer J'Wan Boudreaux is the grandson of Big Chief Monk Boudreaux of the Golden Eagles Mardi Gras Indians. "Spyboy" was produced by Galactic's Ben Ellman, and the result is a tight mix of styles, pulled together by intricate rhythmic interplay. Cha Wa performances are a celebration of New Orleans street culture, bringing disparate influences into a cohesive whole. Band members discuss their music at 12:30 p.m. at the Allison Miner Music Heritage Stage.
The Deslondes
Lagniappe Stage
4:20 p.m.-5:15 p.m.
The Deslondes came together as a band in the Holy Cross neighborhood of New Orleans' 9th Ward, taking its name from a nearby street. But the band's roots preceded this newest iteration, with three members first meeting at the Woody Guthrie Folk Festival in Oklahoma. Two other members had played in Hurray for the Riff Raff and performed in The Tumbleweeds. As the Deslondes, led by Sam Doores, members pull from a variety of roots music influences, incorporating country, folk, gospel and R&B in original compositions. The group's self-titled debut album was released in 2015 on New West Records, and the group followed with "Hurry Home" in 2017.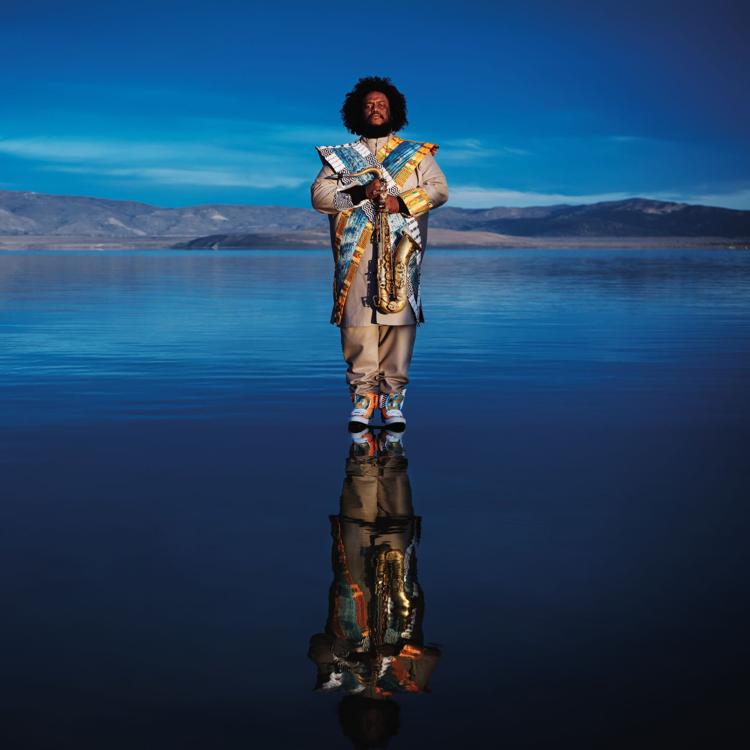 Kamasi Washington
Gentilly Stage
4:20 p.m.-5:20 p.m.
Afrofuturist saxophone player Kamasi Washington may be best known for his improvisational jams in live performances, but he also can pull back in tightly controlled expressions, as in his outstanding single "Fists of Fury." The Los Angeles native's 2015 debut solo recording, "The Epic," garnered mainstream success, and he has collaborated with a number of high-profile artists since then, including playing saxophone on Kendrick Lamar's "To Pimp a Butterfly." In 2018, he released "Heaven and Earth," which explores the boundaries of jazz. Washington will be interviewed at 1:30 p.m. at the Allison Miner Music Heritage Stage.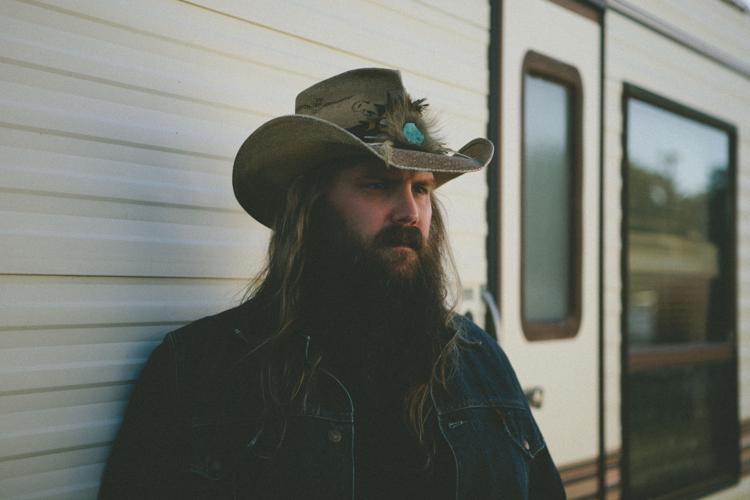 Chris Stapleton
Acura Stage
5:20 p.m.-7:00 p.m.
Until Jason Isbell officially breaks through to the mainstream, there is no better writer performing in country music radio than Chris Stapleton. He is honest without being preachy, real without being gimmicky and kind without being naive. The Kentucky native moved to Nashville in 2001 to pursue a music career, and after stints in a number of bands, he signed as a solo artist to Mercury Nashville in 2013. His music is country, but with Southern rock and soul infused throughout his solid songwriting. His 2017 release "From a Room: Volume 2" includes soft balladry and anthemic country rock.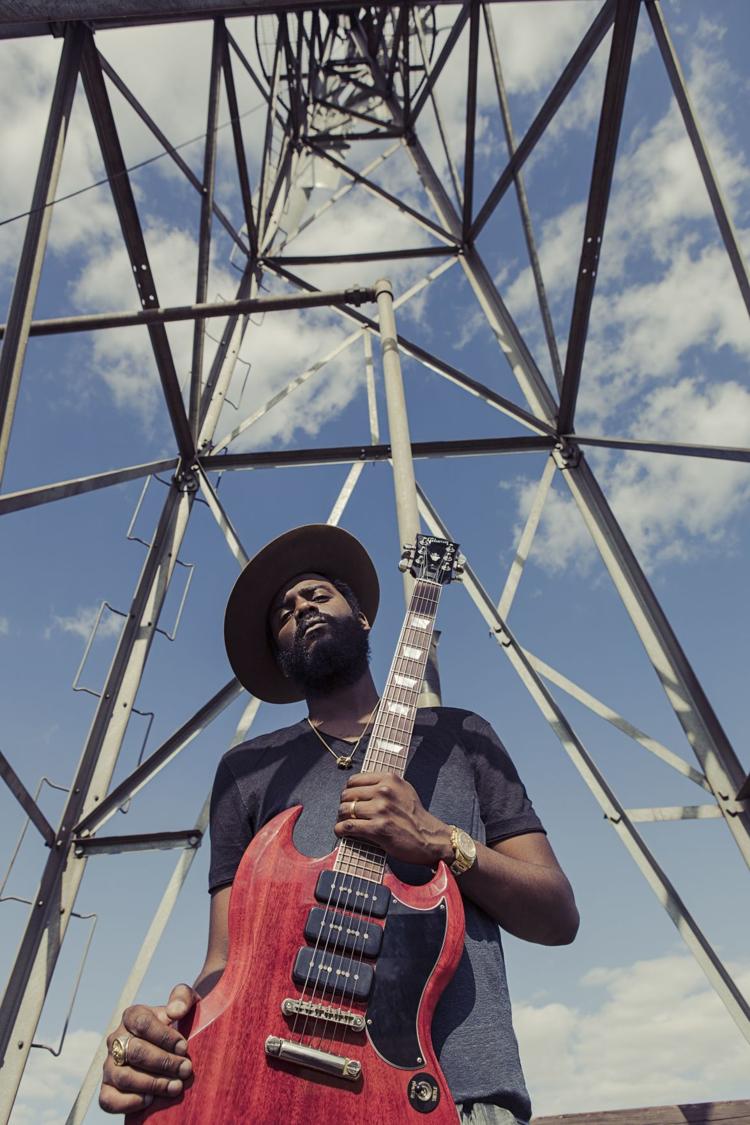 Gary Clark Jr.
Gentilly Stage
5:45 p.m.-7 p.m.
Austin, Texas native Gary Clark Jr.'s 2019 video for his song "This Land," the title track for his new album, pulls into high relief the musical and cultural aesthetics that are most indicative of his artistry: a mix of Southern soul, hard rock, blues guitar solos and strong melodic lines. But "This Land" also is informed by a message of social justice and a critique of race and class dynamics in America, a voice that was much less prominent on his past work. While Clark has shared the stage with stars including Eric Clapton, B.B. King and the Rolling Stones, he manages to seem like he's performing in a small club — he conveys intimate expressiveness while blowing out amplifiers.
Jazz Fest celebrates its 50th
Gladys Knight
Congo Square Stage
5:45 p.m.-7 p.m.
In 1966, Atlanta native Gladys Knight joined the Motown roster. A string of hits with the Pips followed, until the act moved to Buddah Records in 1973 and released the No. 1 hit "Midnight Train to Georgia." Knight's unforgettable work with the Pips earned the group induction into the Georgia Music Hall of Fame in 1989, followed by the Rock and Roll Hall of Fame in 1996. Along with her acting work in television and film, Knight was chosen as one of Rolling Stone's 100 Greatest Singers of All Time.
---
At New Orleans Jazz & Heritage Festival, there's good music and plenty of fun waiting at every stage. Here's what's in store for Sunday, M…
The 50th anniversary New Orleans Jazz and Heritage Festival kicks off Thursday with a fresh lineup of music performances and events.