The Rolling Stones have played in concert in New Orleans four times over the past 40 years.
That's not counting two June 1975 appearances at LSU in Baton Rouge at what is now known as the Pete Maravich Assembly Center. With The Meters as an opening act, those two LSU shows were considered a warmup to the Rolling Stones' Tour of the Americas '75 concert tour, the first featuring guitarist Ronnie Wood. The Times-Picayune's John LaPlace quoted Stones lead singer Mick Jagger as saying the LSU crowd of about 15,000 was "typical Southern … not a zoo, relaxed and no violence."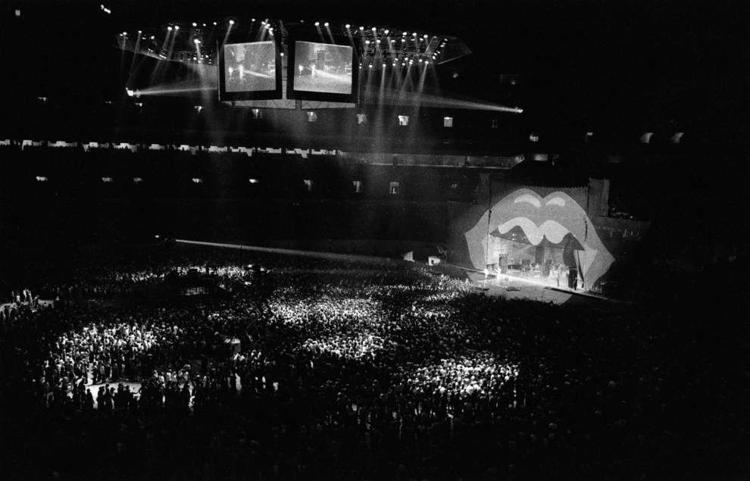 The Stones would come to New Orleans for the first time in July 1978, playing to a crowd of 80,173 at the Superdome. Their opening acts were Van Halen and The Doobie Brothers. Tickets were $13.50. States-Item reporter Richard Boyd wrote that rumors of the Stones' pending breakup at the time were probably just that — rumors.
"The one-of-a-kind Mick Jagger, who has been doing what he does for a long time now, seems to have more energy than ever," he wrote.
The Stones concert which set records not only here but across the country was Dec. 5, 1981. The Superdome crowd of 87,500 broke the U.S. record for the largest attendance at an indoor concert. Although George Strait shattered the record with a 2014 concert in Dallas, the Stones still hold the title for the largest crowd ever for a Superdome concert. Their 1981 show featured opening acts The Neville Brothers and George Thorogood and the Destroyers.
"Clad in a red and white Hawaiian shirt with sweat pouring off, Mick Jagger danced and gyrated across the stage of the Superdome Saturday night as the stadium shook with the deafening music of the Rolling Stones," reported The Times-Picayune front page the next morning.
A few days before the concert, gossip columnist Betty Guillaud chronicled a private party hosted for the Stones aboard the riverboat President, which was catered by Paul Prudhomme and featured performances by The Meters, Deacon John Moore, Clarence "Frogman" Henry and The Neville Brothers. Jagger and then-girlfriend Jerry Hall also dined at Brennan's and Broussard's while in town, Guillaud reported.
The Stones again played to a sell-out Superdome crowd of 55,000 fans in November 1989 and returned five years later. The Times-Picayune reported that during the Stones' 1994 visit, the group dined at Commander's Palace and Gabrielle (then on Esplanade Avenue) and stayed at the Hotel Inter-Continental.
Jagger also was seen dancing to the music of the late Coco Robicheaux at Checkpoint Charlie's. He and Wood also visited Tipitina's to see the blues-rock band Stavin' Chain, where the newspaper said Wood jumped onstage after the band's set, grabbing singer Grayson Capps' guitar and joining the band in an encore of "Hide Away."