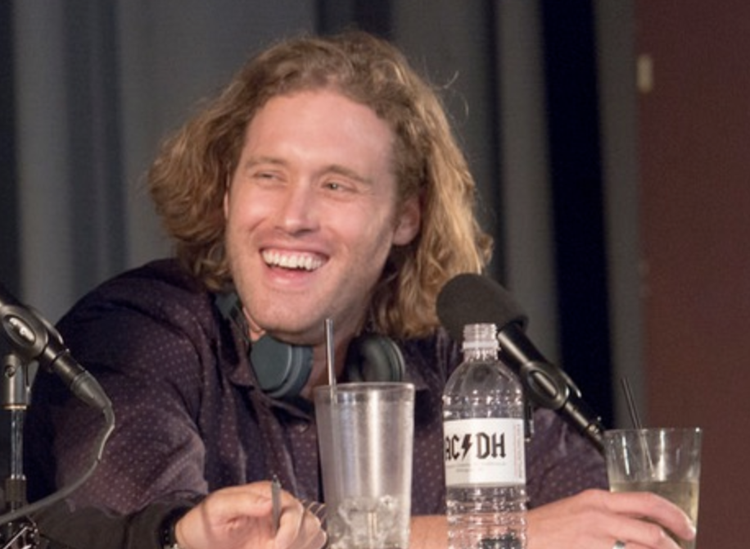 When it was announced that comedian T.J. Miller, the former star of HBO's "Silicon Valley," would perform at Gasa Gasa in November, some in the New Orleans comedy community fired back against the venue, citing allegations of physical and sexual assault against Miller and threatening to boycott the club, which is mostly known for live music. The club subsequently changed the status of his show as "canceled."
But is Miller performing there — or not? It's a mystery.
Earlier today, the event on Gasa Gasa's website listed the show as canceled — but as of this afternoon, the listing was changed to "Tickets available at the door."
The event's Facebook page also is still active.
Moreover, Miller tweeted earlier today that he was coming to town — but the Instagram link in his tweet seems to have been taken down.
Miller is known for his roles in "Deadpool" as Weasel and in HBO's "Silicon Valley" as Erlich Bachman, he departed the latter show amid rancor between himself and other cast and crew members. He has denied the allegations of sexual assault and said the accuser was jealous of his wife. Other women have accused him of verbal abuse and threatening behavior. In 2018, Miller was arrested for allegedly calling in a fake bomb threat from an Amtrak train.
After it was announced that Miller would appear at Gasa Gasa Nov. 10, New Orleans comedian Mary-Devon Dupuy tagged the venue in a Facebook post Wednesday about the booking.
"I can assure you that a lot of local performers and potential audience members will not continue to support you if you choose to host this performer at your venue," Dupuy wrote. "From what I have read from the victim's account of her experience, I believe her and believe that the decision to book TJ Miller is unethical."
"Do the right thing Gasa Gasa," wrote Casey Haeg, co-owner of Two Friends Improv Theater in New Orleans. "As a producer and theater owner in town, I will be watching very closely to your next move."
Micah Burns, the owner of Gasa Gasa, did not respond to multiple requests for comment. A bartender who answered the phone at the club told Gambit that Burns was out of town. 
The bartender said he was not in the position to make a comment on the incident, but added, referring to Miller, "Obviously nobody knew about some of the past comments, and it seems like the creep factor is going on there."
So is Miller performing or not? We'll keep trying to find out.