NGUYEN TO OFFER VIRTUAL MEETINGS WITH CONSTITUENTS
When District E City Councilwoman Cyndi Nguyen scheduled meetings with constituents and stakeholders at New Orleans City Hall, she noticed many people showed up late, often citing traffic or problems finding a parking spot downtown. So starting in January 2020, she's offering the option of conducting meetings via FaceTime.
Anyone who wants to video chat with the councilwoman can schedule an appointment through her office, as they would for an in-person meeting. Nguyen plans to allot around 30 minutes per FaceTime call, she said, with some exceptions.
Nguyen said since she took office in 2018, her staff has been looking at ways to make meeting with her more accessible. Earlier this year, they began offering monthly appointments with the councilwoman at the New Orleans East library for those who could not make it to City Hall. But it wasn't until one day when Nguyen was FaceTiming her children that she thought of using the video-calling software for meetings.
"When I was FaceTiming [my three children one day], I was like, wait, why can't I FaceTime people that I meet with?" Nguyen said. "You don't have to literally physically be there. It is just a matter of making sure that I'm not distracted with other things and I'm focusing on their issue."
Nguyen said she hopes the option makes it easier for people without convenient transportation, who live farther away or have busy schedules to communicate with her and have responsive city government. She also is considering offering call times after traditional work hours and on weekends to accommodate those who can't meet with her during City Hall's regular hours: 8 a.m. to 5 p.m. Monday through Friday.
The councilwoman also conducts a weekly Facebook Live broadcast and is launching a weekly morning show for her district this week called "Wake Up District E" on a cable access channel. Nguyen will co-host the show, which will discuss events in her district; her office is working on making the show available on YouTube.
Nguyen said she is open to using Google Hangouts and other video conferencing applications down the road for people who don't have Apple devices and aren't able to use FaceTime.
"We're going to feel it through," Nguyen said. "I'm pretty sure by the end of next year, I'll be the queen in FaceTiming." — KAYLEE POCHE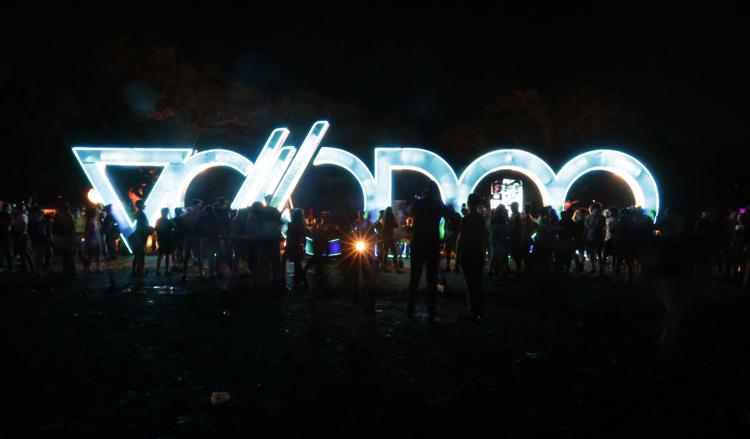 Did you hear the music from Voodoo Fest where you lived?
District A City Councilman Joseph I. "Joe" Giarrusso III said his office fielded multiple noise complaints — as many as he did a year ago — during this year's Voodoo Music + Arts Experience in New Orleans City Park.
The three-day music showcase, like other major events and festivals, often draws scrutiny from neighbors concerned with sound levels and issues such as parking and littering.
This year's Voodoo, which attracted thousands of attendees, spurred phone calls numbering in the "tens," Giarrusso said, adding that some of his correspondences included people who complained multiple days.
Sound checks — and grievances — began on Thursday night in advance of Friday evening's Guns N' Roses show, which also incorporated elaborate pyrotechnics.
On the Nextdoor website, New Orleanians reported hearing music as far away as Old Metairie and Bucktown. Some enjoyed it, while others clearly did not.
"Why is everybody bellyaching about Voodoo Fest music ... you folks live in New Orleans get with the flow and quit bellyaching," one person posted on Nextdoor.
"Wish I could relate but I live in Metairie and the music sounds like it's next door ... Been in the same house 4 years and never heard it as loud as this year," another responded.
Giarrusso created the Quality of Life Committee earlier this year as a catch-all to encourage residents to share concerns about miscellaneous issues. He told Gambit some residents reported feeling their houses shake from noise over the weekend; meanwhile, one Nextdoor user noted that this year was the first year his windows didn't rattle.
Giarrusso said his office hasn't yet discussed the issue with the city's health department, which is responsible for measuring sound levels, monitoring potential violations and working with festival officials. The issue of noise will continue in New Orleans and potentially spark a larger conversation, Giarrusso said, in regards to "What type of noise do we want emanating from the park?"
Voodoo Music + Arts Experience officials and representatives from the Department of Health didn't immediately respond to inquiries from Gambit. — SARAH RAVITS
Louis C.K. plans New Orleans appearance shortly after Gasa Gasa cancels T.J. Miller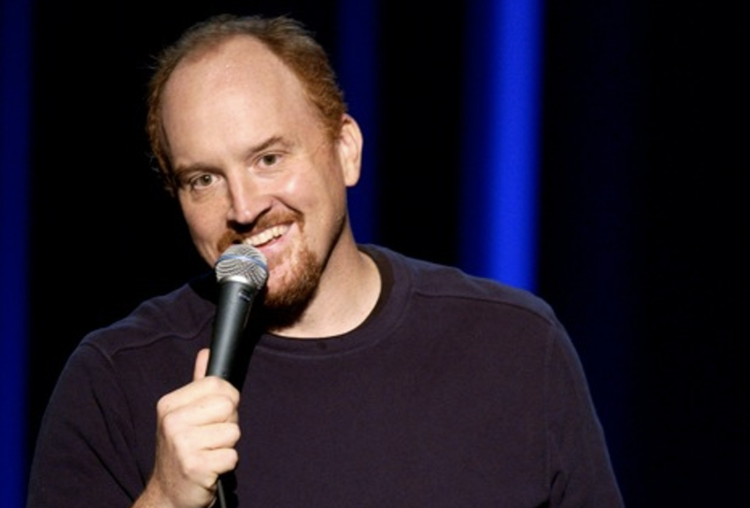 Controversial comedian Louis C.K. announced in an email to fans last week that the final stop on his 14-city international comedy tour will be a show in New Orleans Jan. 31, 2020 at the Orpheum Theater.
The announcement came two days after Gasa Gasa canceled a performance by comedian T.J. Miller that was scheduled for Nov. 10. The venue faced criticism from the local comedy community over Miller's booking because of allegations of physical and sexual assault against him by his former college girlfriend. Miller has denied the allegations.
In 2017, The New York Times published an article that included the accounts of five women accusing C.K. of sexual misconduct in the late 1990s to 2005, three of whom said the comedian masturbated in front of them. In a statement a few days after the article was published, C.K. confirmed the allegations. "There is nothing about this that I forgive myself for," the statement reads. "And I have to reconcile it with who I am. Which is nothing compared to the task I left them with."
In 2014, while shooting the movie "Trumbo" in New Orleans, C.K. made surprise appearances at local comedy shows and had several local comics open for him during two nights at The Joy Theater. In 2011, he sold out the Mahalia Jackson Theater.
The show at the Orpheum is scheduled for 7 p.m. — KAYLEE POCHE