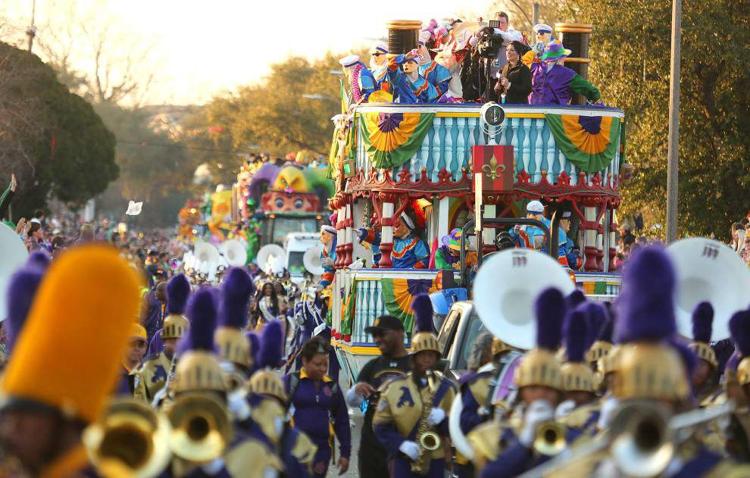 Here's something new in the "gig economy" — paying someone to hold a space along the Mardi Gras parade route, allowing you to slip into some sweet neutral ground real estate without doing the night-before sleepover.
A Facebook post this morning advertises, "Don't feel like sleeping over night outside to keep a good spot for Mardi Gras? Let me and my friends help you! Message for details, 10x10 is our standard size, but we can adjust the size for whatever you need!"
The price for the concierge campout is $2,000.
While the service may be new, the concept is not. For years, well-heeled diners have employed line-sitters outside Galatoire's, the famously no-reservation society restaurant — particularly for Friday lunches before Christmas and Mardi Gras, which are some of the busiest of the year. General manager Melvin Rodrigue told The New Orleans Advocate's Ian McNulty that people have begun lining up for those Fridays as early as the Tuesday before for more than a decade now.
Paying to escape the tedium of standing in line is the business model of LineAngel, a Los Angeles-based startup that began in 2015, which says its mission is "enabling influencers, doers and go-getters to make the most of their time." Prices there start "as low as $18 an hour."
Saving spaces before big parades has become contentious in recent years, with people spray-painting their "territory" on the Orleans Avenue neutral ground weeks before the Krewe of Endymion rolls. 
At the city's annual Mardi Gras preparation press conference this morning, Mayor LaToya Cantrell and other officials stressed that the city would be removing any "space savers" like tarps or ladders unless a parade was imminent.
No word on commercial space-savers, however.