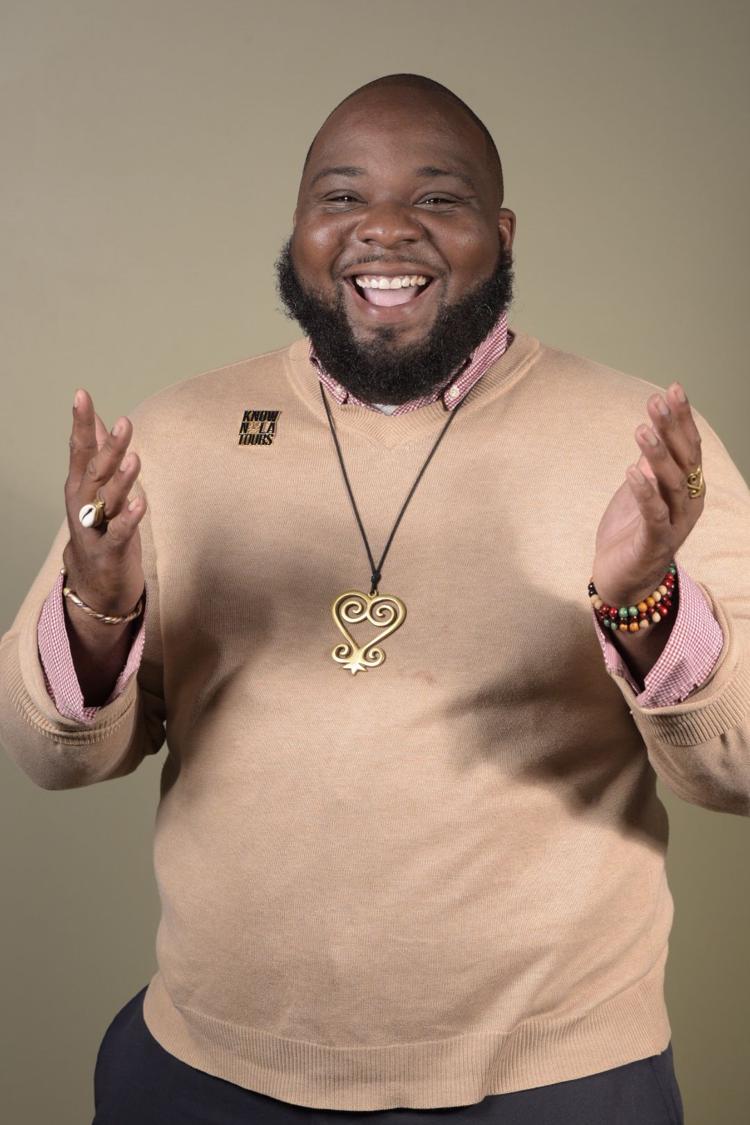 Malik Bartholomew, 37
Cultural historian, co-owner, Know NOLA Tours
www.knownolatours.com, @KnowNolaTours
When Malik Bartholomew cofounded his tour company two years ago, he had in mind an African proverb: "Until the lion has his own storyteller, the story will always glorify the hunter." With that in mind, he began conducting tours of Treme and the French Quarter from the perspective of the African diaspora, as well as women's and queer history. "Every street you step on in New Orleans has a story," he says. "Putting all that history into a short story is really difficult."
Bartholomew, a historian and photographer, also is lead docent at Brandan "BMike" Odums' Studio BE and gives tours there. Odums is "very conscious of people getting the story and not just the beauty of the art," he says.
For 10 years, Bartholomew also has been the evening access services manager at the Will W. Alexander Library at Dillard University, and more recently he's co-hosted "The Misbelief," a Saturday night show on WBOK-1230 AM he says is "aimed at millennials. We discuss local city politics, local events and play only music by local artists." — KEVIN ALLMAN
Tinashe Blanchet, 39
Founder, lead learner, The Learning Laboratory New Orleans; principal consultant, Blanchet & Associates
Twitter & Instagram: @learnlabnola
At age 13, Tinashe Blanchet says her life was "turned around" when she was taken in by a foster mother who worked as a teacher. "I know firsthand how great educators can positively impact young people," she says.
Blanchet entered the teaching profession herself before founding The Learning Laboratory of New Orleans, which brings high-quality, low-cost, nontraditional educational programming to the community through after-school programs, summer camps and weekend activities. The organization also provides free professional development for teachers and collaborates with local universities to involve student volunteers.
She also works as a consultant for Blanchet & Associates. "I do consulting and I train teachers," she says. "I travel all around the country. Next week I'll be training more than 150 teachers in six cities."
Her goals are to develop new programs, including one to help foster children learn about independent living, and to continue her career while raising three children as a single mother.
"Working with children, adolescents and young adults is both a great honor and a serious responsibility," she says. — SARAH RAVITS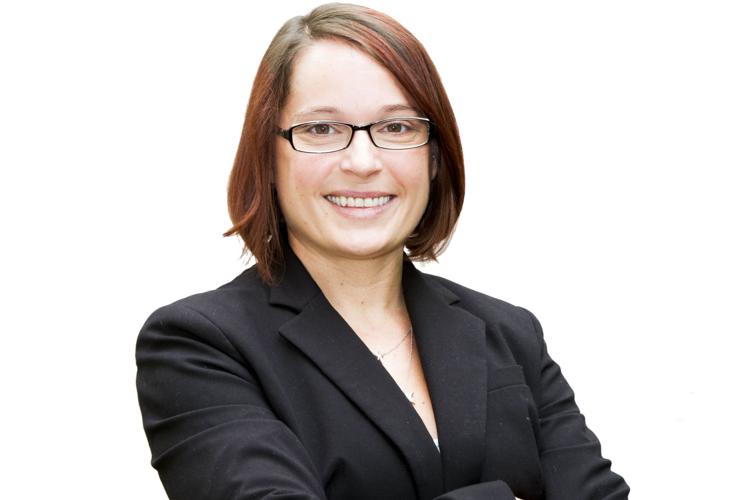 Melanie Bray, 37
Staff attorney, The Advocacy Center
Instagram: @Snwflk13
Working for a nonprofit agency that provides legal services and information to people with disabilities and senior citizens, Melanie Bray, an attorney at The Advocacy Center, says she always wanted to do something that helps people. While attending Loyola University College of Law, she was inspired when professor Bill Quigley helped steer her toward social justice legal work. "That became my passion," she says.
Her career offers plenty of challenges. "Encountering so many people who have been forgotten or are actively pushed to the side in our society can be a heavy burden," she says.
"(It's) difficult to know there are limits to what I can do and how I can help," she says. However, helping give people a voice and including them in society renews her passion.
Bray's goals include continuing to "help as many people as I can. … I want my work to mean something and be in service of others." — SARAH RAVITS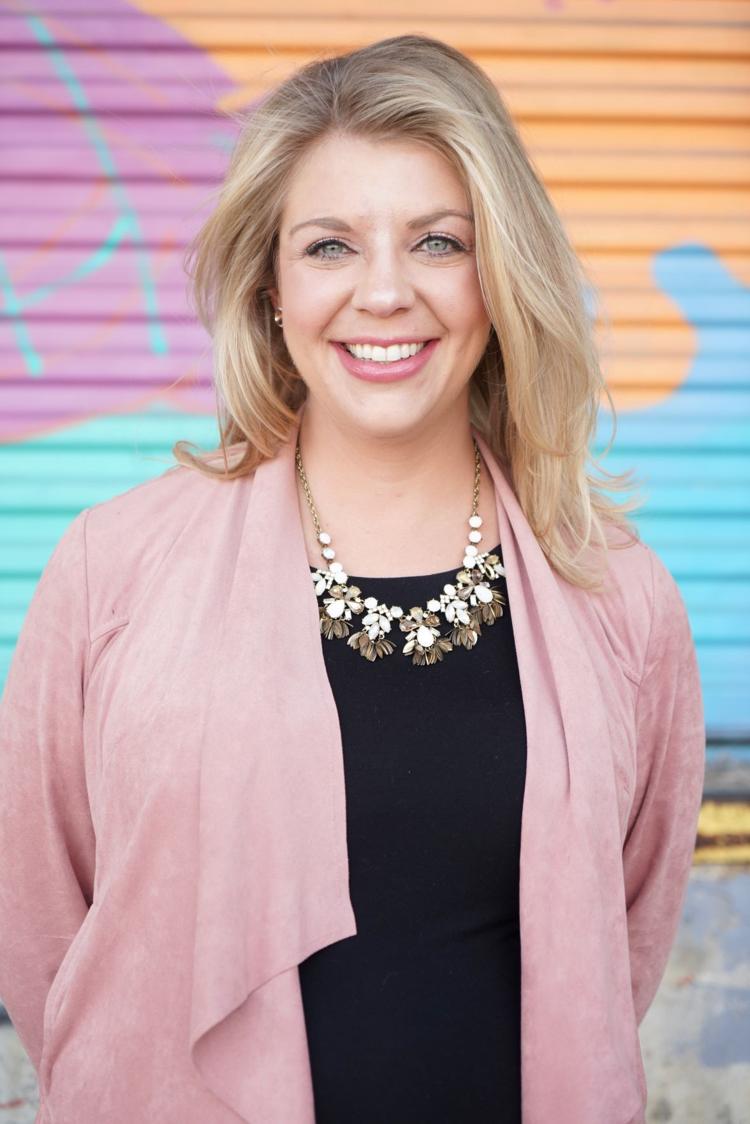 Jennifer Coco, 33
Director of policy and advocacy, New Pathways New Orleans
Informed by personal experience — including watching her mother put herself through school — Jennifer Coco says she's had a lifelong passion for education and educational equity. She was drawn to public education as a calling but ultimately decided to attend law school after college. While in law school, Coco spent a summer working in the legal department of Chicago Public Schools.
"I learned that as an attorney, I could devote my career to practicing education law and policy," she says.
As director of policy and advocacy at New Pathways New Orleans, Coco is energized by the organization's mission to build alignments among stakeholders by increasing their understanding of existing programs and needs. She also looks forward to transforming special education, mental and behavioral health and juvenile justice programs through existing programs as well as establishing new ones.
Her professional goals are to help build a New Orleans where "all youth and families, regardless of birth, race, class, disability or gender, have equal access to educational opportunities." — SARAH RAVITS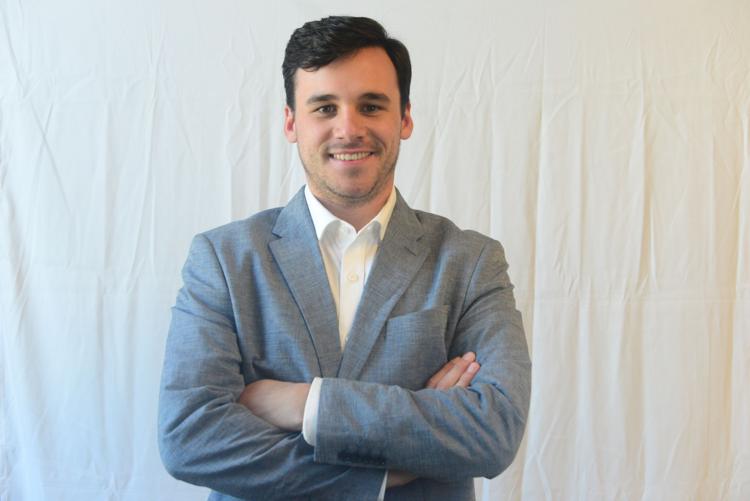 Connor DeLoach, 25
Executive director, co-founder, Top Box Foods
www.topboxfoods.com/new-orleans/home
A couple months after moving to New Orleans in 2013, Connor DeLoach made his first truck delivery to help eliminate "food deserts" that prevent communities from accessing fresh foods and to address food insecurity that can impact people's health.
After launching in Central City, New Orleans East and the Lower 9th Ward, Top Box Foods expanded to area "hubs" at churches and community groups that act as distribution points for buying the company's fruits, vegetables and other foods. DeLoach also wants to dispel the idea that "people aren't interested in eating produce," he says. "It's clear there's a need and demand."
The program also works with the city's recently launched Healthy Corner Store Collaborative to help corner stores stock produce. It started working with five stores and will begin stocking another five stores in the coming year.
Top Box now has four full-time employees, and DeLoach hopes to expand through Liberty's Kitchen and begin offering affordable prepared meals. "I wanted to … be part of a community, not just someone who gets something going and leaves," he says. — ALEX WOODWARD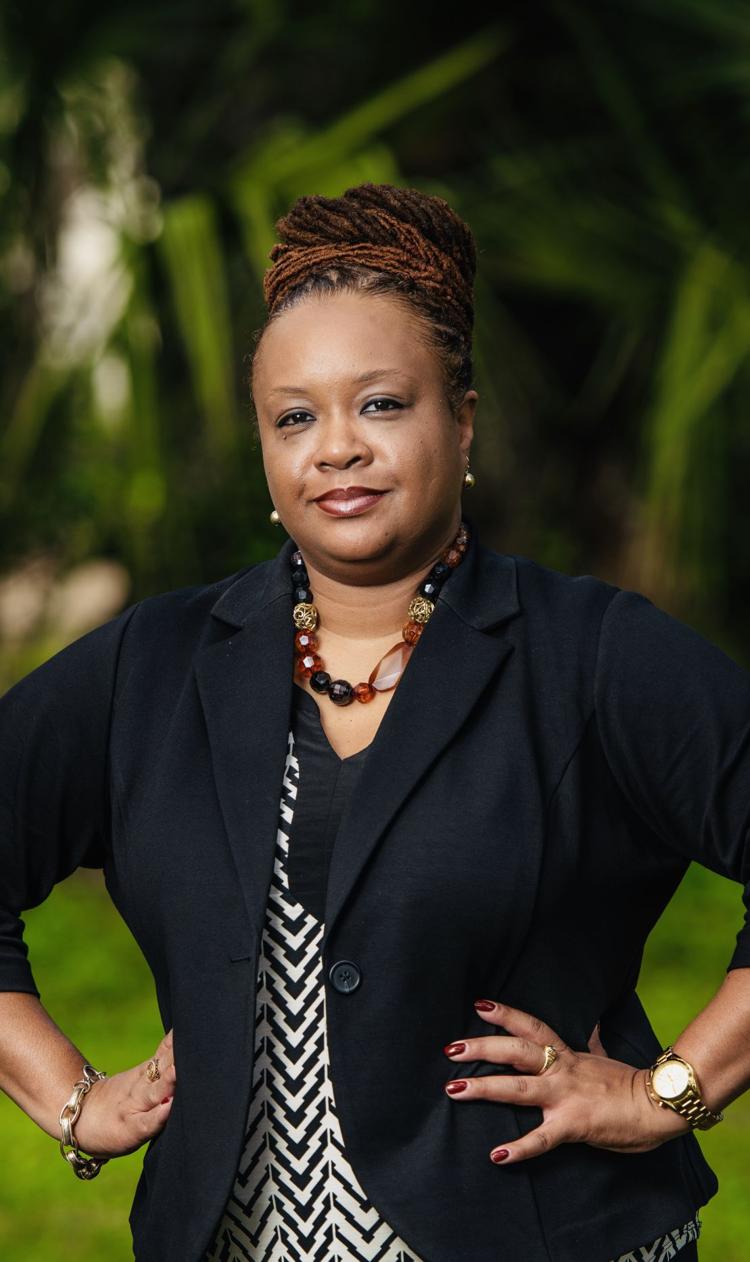 Klassi R. Duncan, 38
Director, Women's Business Resource Center and Contractor's Resource Center, Urban League of Louisiana
Under the leadership of Klassi R. Duncan, the Women's Business Resource Center was awarded the 2017 Women's Business Champion Award by the U.S. Small Business Administration, Louisiana District Office for its work in promoting women-owned small businesses in the region.
"I work hard to provide programming and initiatives that support small businesses in our community," she says.
Duncan also contributes to the community through board service. Currently she serves as chair of development on the board of the Homer A. Plessy Community School. She also serves as chair of programs for the National Association of Women Business Owners — New Orleans Chapter.
She hopes to continue this line of work and develop national and global programs that advance women and minority-owned businesses. — SARAH RAVITS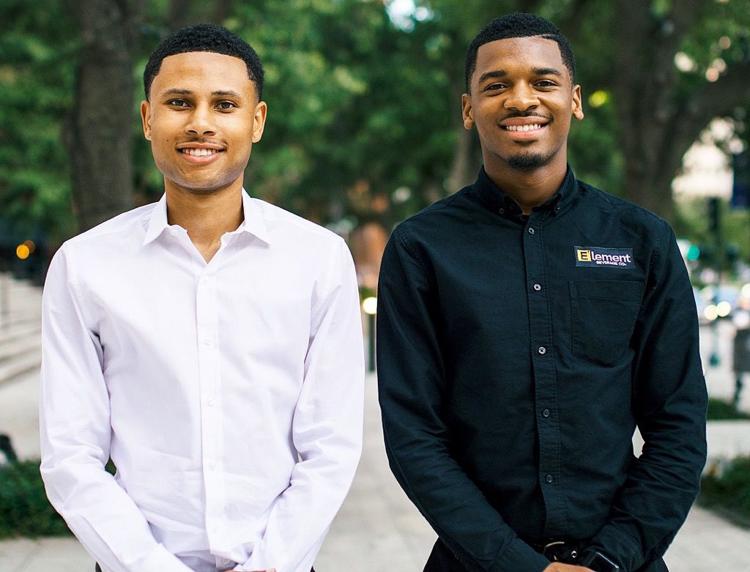 Devin Espadron, 20
Chief executive officer, Element Beverage Co.
Danion Green, 19
Chief operating officer, Element Beverage Co.
Instagram : @drinkelement
Twitter & Facebook: @drinkelement1
Devin Espadron and Danion Green were in high school at St. Augustine when they developed their business venture, Element Beverage Co., known for its signature pineapple lemonade. (The duo will launch two new flavors this month.) Element uses all-natural ingredients and pure cane sugar and doesn't have preservatives. Made in Lafayette, the drink can be found in local grocery stores, including Canseco's Markets, as well as restaurants including Manchu Food Store and Chinese Kitchen and at various downtown hotels.
"A desire to be a successful entrepreneur brought me into this field," Green says. "I wanted to be my own boss and make my own decisions, because the best way to predict the future is to create it."
Espadron, who also is a musician, says he was inspired by Steve Jobs and Jay-Z. A trip to a Coca-Cola plant in high school solidified his interest in making beverages.
The young duo is in talks to do partnerships with Coca-Cola and Nike. "I want to be the first African-American nonalcoholic partner with Coca-Cola," Espadron says.
The two also plan to expand their careers as they get older: Espadron wants to sign a record deal with a major label, and Green thinks he might have a future in real estate and venture capitalism. In the meantime, they frequently return to their alma mater to inspire high school students and discuss goal-setting. — SARAH RAVITS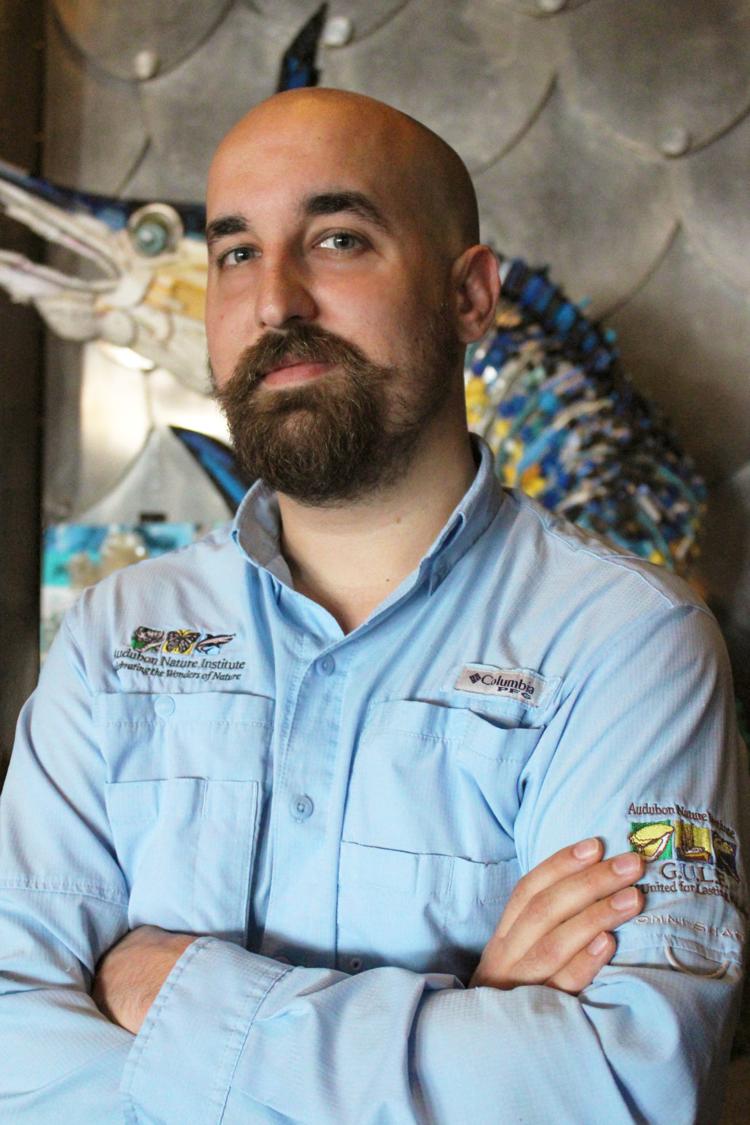 John Fallon, 34
Director of coastal conservation and sustainability initiatives, Audubon G.U.L.F.
While growing up in northern Virginia, John Fallon enjoyed fishing, crabbing and exploring the waterways of the mid-Atlantic and areas of Long Island, where he had relatives. After graduating from Duquesne University, Fallon joined AmeriCorps, and in the year following Hurricane Katrina he worked on school projects and rebuilding in Baton Rouge and New Orleans.
After settling in New Orleans, he began volunteering at the Audubon Aquarium of the Americas and eventually joined its animal husbandry department. In 2011, he became part of a committee focused on fostering sustainable fisheries, and a year later, when it evolved into Audubon G.U.L.F., he was chosen as its director.
Though he has worked on projects from Brownsville, Texas to Key West, Florida and worked with fishermen and chefs about preserving fisheries and managing natural resources, he says there's a misconception about his job. "People think I go fishing every day," he says. "I actually sit at a desk and read a lot of policy."
At Audubon G.U.L.F., he's beginning a project to reduce single-use plastic pollution in the Gulf of Mexico. When not at his desk, he's a dance captain for the 610 Stompers and enjoys showing his moves to Edwin Starr's "Twenty-Five Miles." — WILL COVIELLO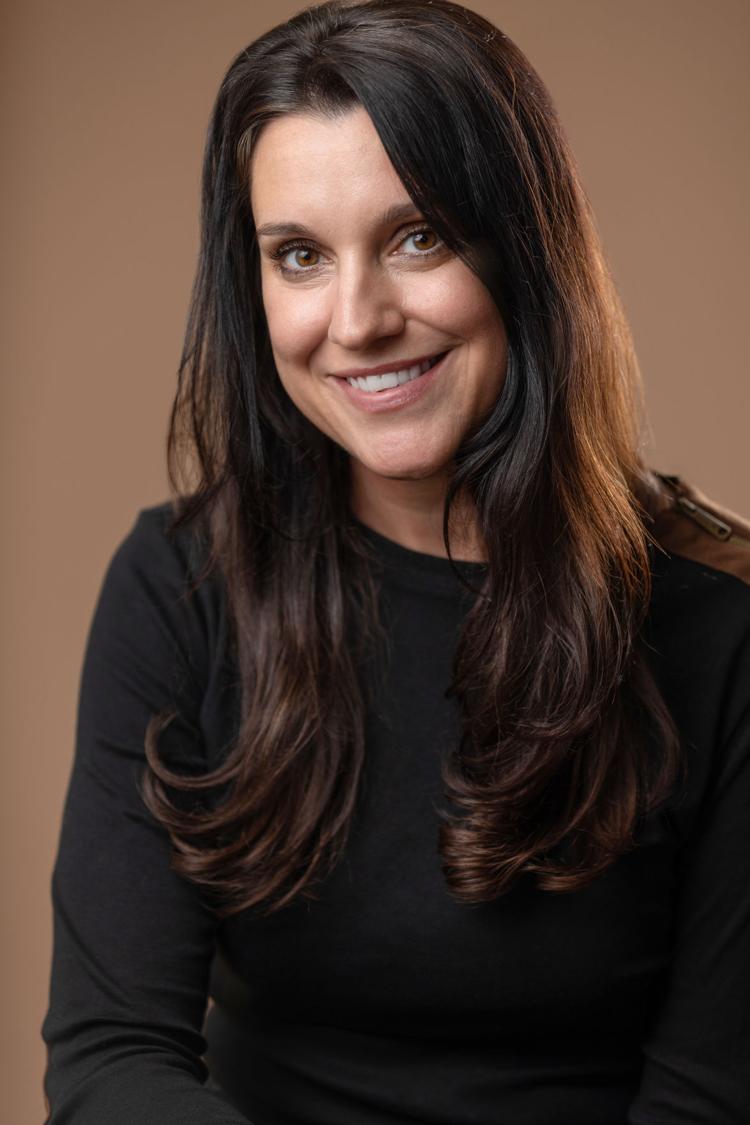 Giti Farudi, 36
Department chair, Department of Languages and lecturer of Spanish, Xavier University
Photo by Zack Smith
Originally from West Virginia, Giti Farudi grew up fascinated by language. She studied in Spain, Mexico and Cuba, and fell in love with the Spanish-speaking world.
Farudi relocated to New Orleans in 2010, and as the youngest Xavier department chair in recent history, she has been instrumental in fighting against the weakening of language requirements while increasing the number of minors in foreign languages.
"I love the students at Xavier," Farudi says. "Our new minor in Afro Latin American/Caribbean studies is the first undergraduate program of its kind in Louisiana to give scholarly consideration to the history and contributions of blacks in Latin America. We kicked off that program with a study abroad (program) in Cuba."
Farudi is working to close the language gap in historically black colleges and universities, particularly in the area of study abroad programs "so that all students have the chance to be globally minded and culturally competent," she says. — HOLLY HOBBS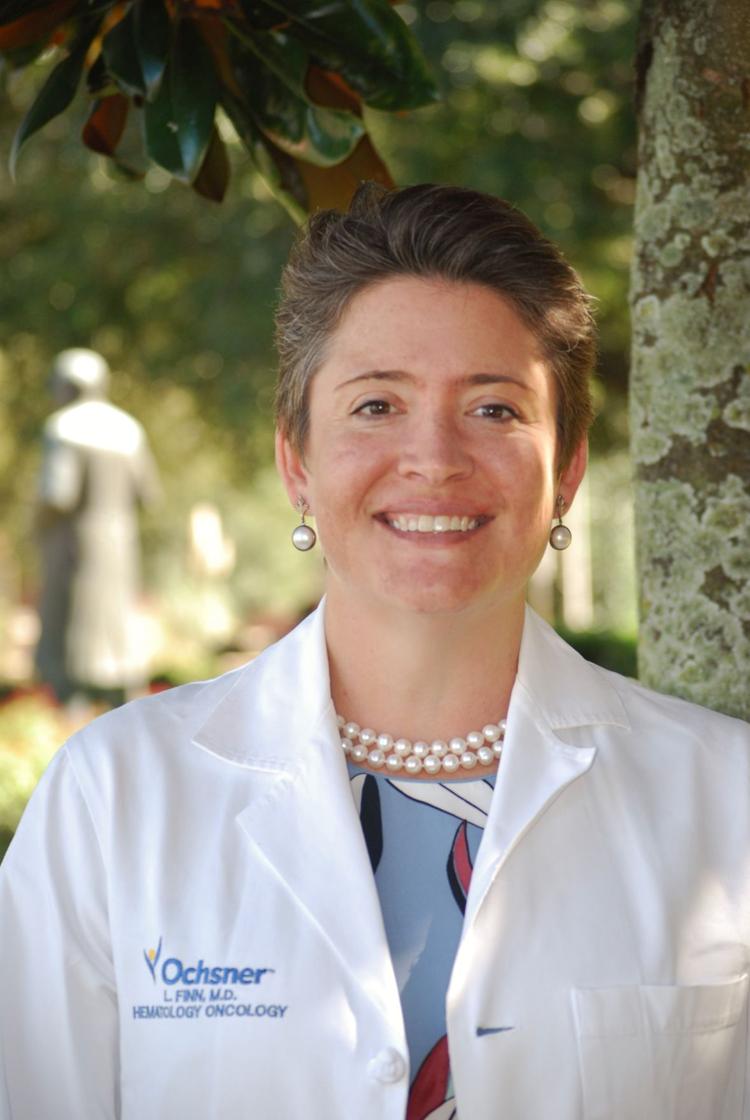 Dr. Laura Finn, 39
Director of bone marrow transplant, Ochsner Cancer Center
www.ochsner.org/doctors/laura-finn
Twitter: @ochsnercancer
From an early age growing up in Tioga, Louisiana, Laura Finn realized she wanted to be a scientist. She graduated from LSU School of Medicine and later specialized in blood cancers, including leukemia and lymphoma.
Finn is the first woman to direct Ochsner's Hematology, Cellular Therapy and Bone Marrow Transplant Program and is the hematology chair of Ochsner's Precision Cancer Therapies Program.
"Although my work is extremely inspiring, I struggle with how slow the science can be with new discoveries and trying to find cures that maintain patients' quality of life," she says. "That's the hardest part of my work, but I continue to believe that we are making great strides in cancer treatment and research."
Finn lives in Lake Terrace with her partner, two cats and a dog. "My ultimate goal," she says," is to promote research at the Oschner Cancer Center so that they are a leader in the field of blood cancers." — HOLLY HOBBS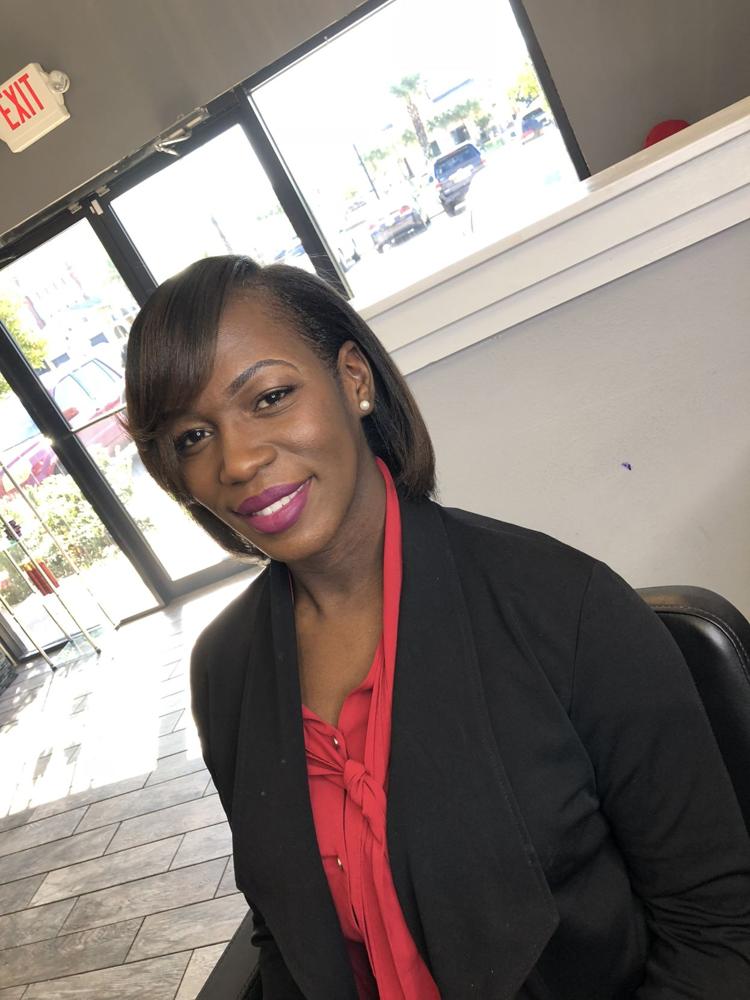 Trivia Frazier-Wiltz, 34
President and CEO, Obatala Sciences Inc.
It was during Trivia Frazier-Wiltz's time at St. Mary's Academy that she realized she wanted a career that allowed her to stay in New Orleans and do meaningful work in her community. A bachelor's degree from Dillard University and a doctorate from Tulane University led to her specialization in biomedical tissue engineering.
Frazier-Wiltz's company, Obatala Sciences, works to model human fat for research and drug testing to help solve the obesity epidemic while increasing diversity in existing modeling.
"Having diverse populations involved in modeling is something that should be routinely done anyway, because the more diversity that we have, the more information we can gain in order to develop better drugs that reduce the numbers of deaths from obesity and diabetes," she says.
In addition to teaching at Dillard and Tulane universities and Delgado Community College, Frazier-Wiltz and her husband, a St. Augustine High School graduate, recently welcomed their third child. — HOLLY HOBBS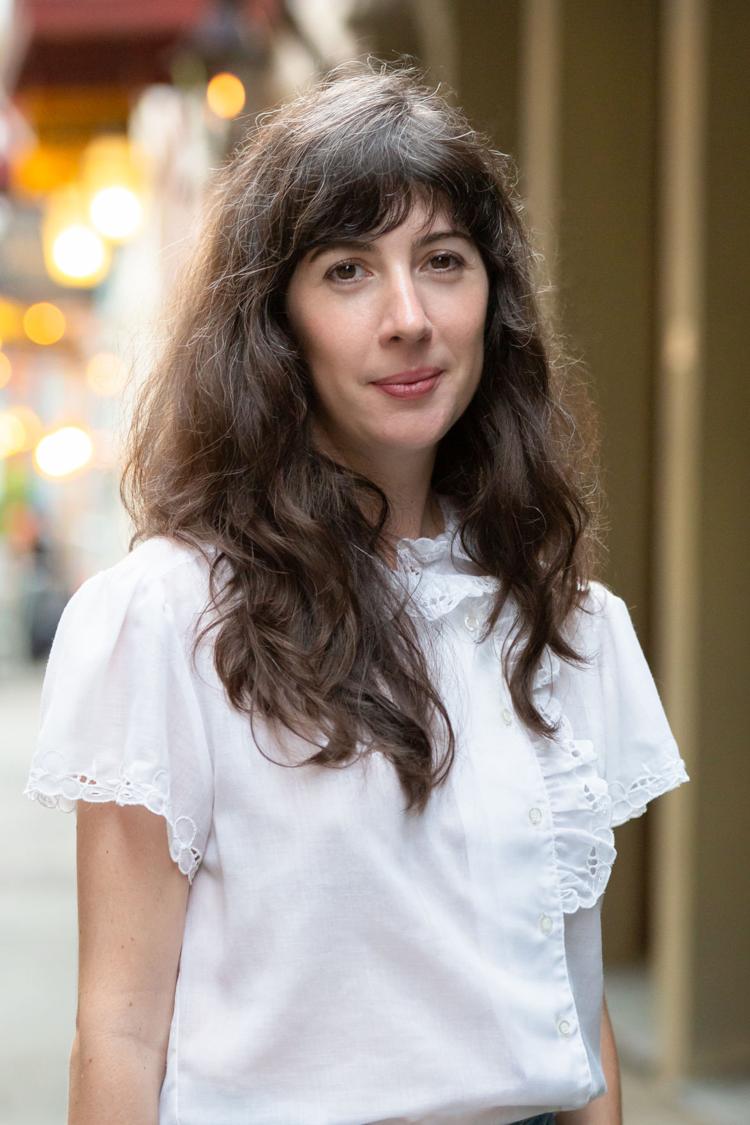 Ann Glaviano, 35
Writer, dancer, DJ
Twitter & Instagram: @annglaviano
Photo by Caitlyn Ridenour
New Orleans native Ann Glaviano creates in multiple artistic media, working to maintain her progressive vision through creative writing, dance, choreography and DJing.
After earning a bachelor's degree in English from Louisiana State University and a master of fine arts degree from Ohio State University, Glaviano returned to New Orleans, where she has operated the HEATWAVE! Saturday night dance party at locations throughout the city since 2013, playing vinyl records from 1957-1974.
Glaviano's short story, "Come On, Silver," recently was included in "Best American Short Stories 2018," edited by Roxane Gay. Her classical and contemporary dancing has seen success as well, and she was chosen to choreograph for "The First," a TV show produced by Hulu in 2018.
"All the things I do are very disparate, but they're all art things," she says. "I've always been interested in creating and making up stories." Glaviano currently is writing a novel. — HOLLY HOBBS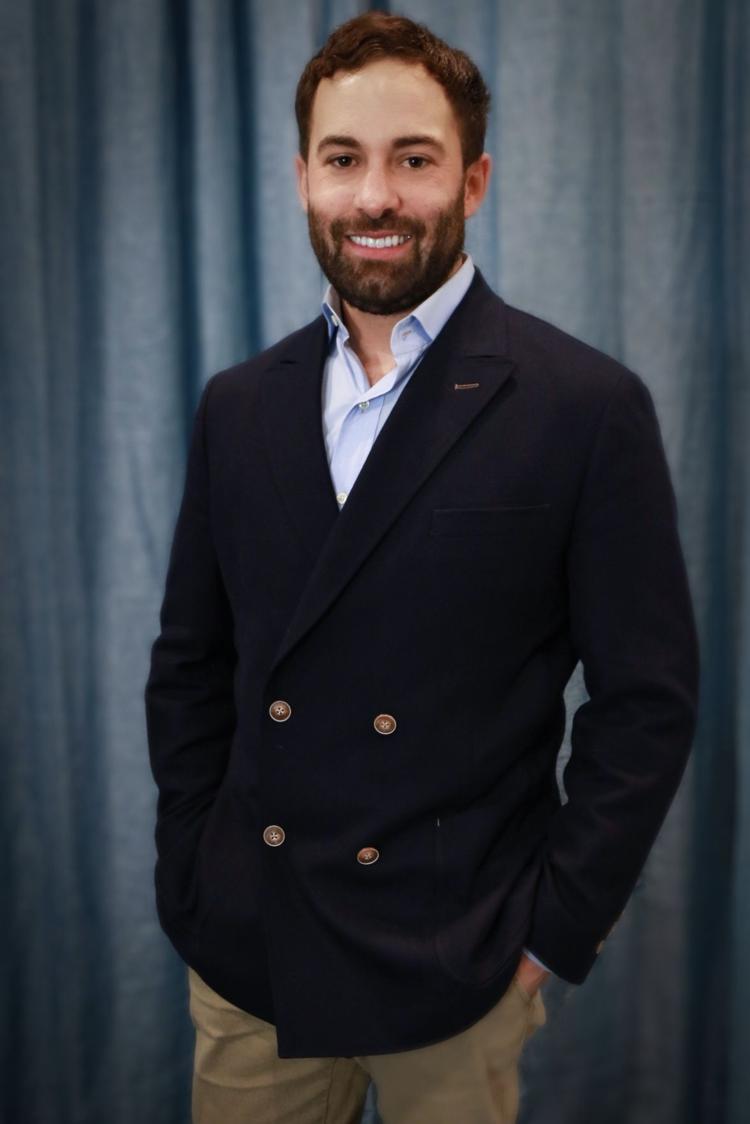 Jacques P. Hebert, 33
Communications director, Audubon Louisiana/Restore the Mississippi Delta Coalition
Twitter & Instagram: @restoredelta
www.facebook.com/mississippiriverdelta
Jacques P. Hebert, originally from Braithwaite, attended Dartmouth College and began a career as a communications professional in San Francisco.
"It wasn't until Hurricane Katrina, which forced my family out of our home that we had been in for generations, that I started getting very interested in land loss," Hebert says. "And becoming more knowledgeable in Louisiana history and our environment and how it has changed so drastically in such a short time. … I decided I wanted to come back and assist. And even though I love our environment, I'm coming to this work from a more human angle, trying to preserve our culture for generations to come."
Hebert has brought his skills of innovation, technology, family history and creative storytelling to his work as communications director for Restore the Mississippi River Delta coalition, doing his part in the fight for coastal preservation and the protection of Louisiana'a environment and culture. — HOLLY HOBBS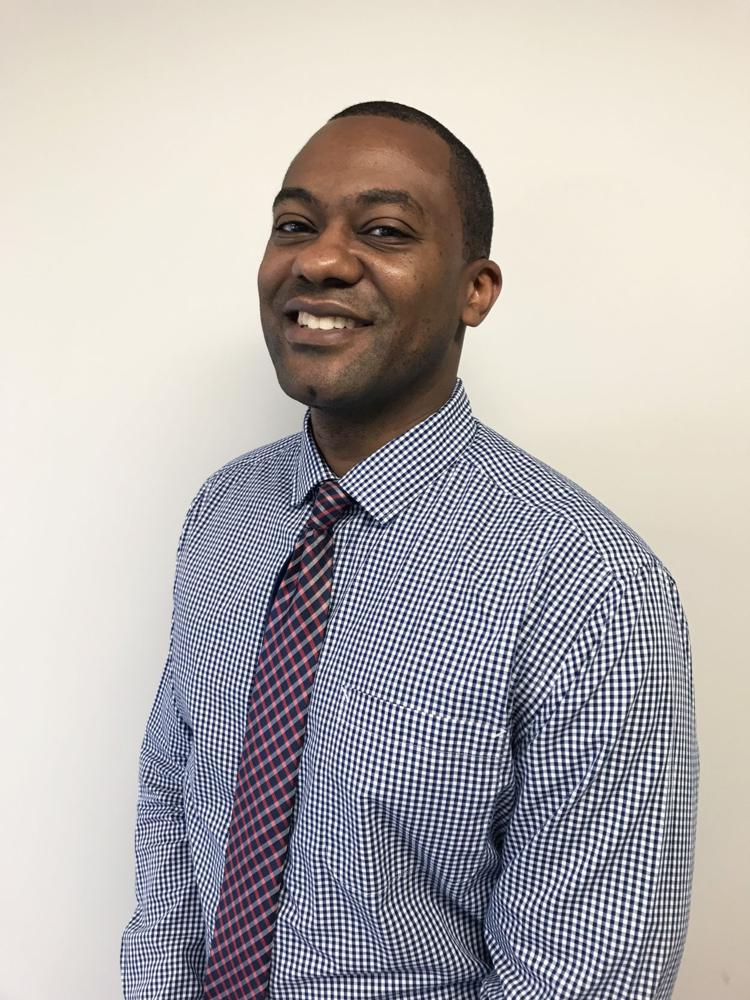 Everett Henderson, 39
Software engineer, Smashing Boxes
Everett Henderson became interested in software development for the "stability, the pay, the demand and the entrepreneurial potential," he says. Keeping up with new technologies and frameworks — and figuring out which ones are worth his time — are among the challenges he faces as a software engineer at Smashing Boxes.
Teaching himself how to build a mobile app from the ground up is one of his proudest accomplishments.
He also launched La School Finder, a first-of-its-kind (in New Orleans) online portal that allows parents to compare public schools' academic performance and extracurricular activities side-by-side in order to choose the right schools for their children. This online portal "helped countless New Orleans parents navigate the city's new — and often confusing — school choice model" following Hurricane Katrina, he says.
He also is a volunteer meditation and mindfulness teacher at Project Peaceful Warrior for elementary school children, and he recommends people "integrate meditation into your daily life." — SARAH RAVITS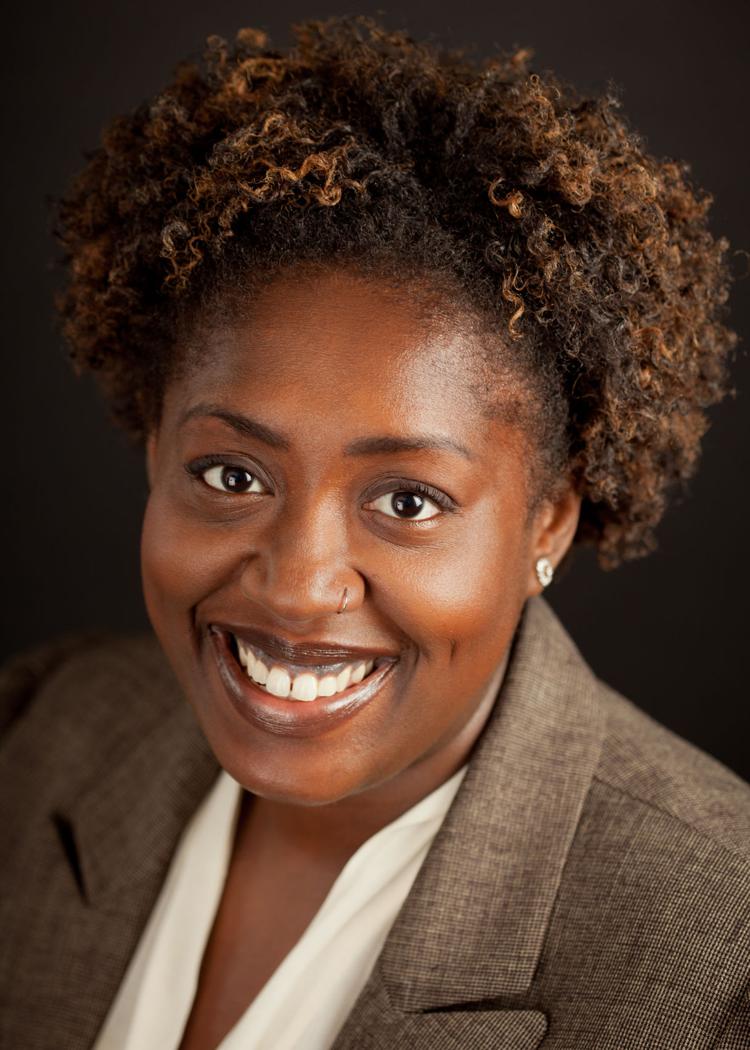 Cashauna Hill, 38
Executive director, Greater New Orleans Fair Housing Action Center
Twitter: @cashaunahill
Following graduation from Tulane University Law School in 2005 with an eye toward civil rights and social justice, Cashauna Hill dove into housing discrimination cases.
"After learning about the history of fair housing laws and what they're designed to do, at that point I was able to really connect that the ongoing inequities present in America have their roots in racist housing policy and residential segregation," she says.
As executive director of the Greater New Orleans Fair Housing Action Center, Hill also has witnessed the city's affordable housing crisis, and her group will return to the Louisiana Legislature in 2019 to fight for better tenant protections. Among its 2018 victories was creating stronger security deposit protections for renters, "because we understand that eviction isn't just a symptom of poverty, but is one of the root causes of poverty," she says. "As we think about economic justice and racial justice with fair housing work, we certainly want to expand on that victory to level the playing field for tenants." — ALEX WOODWARD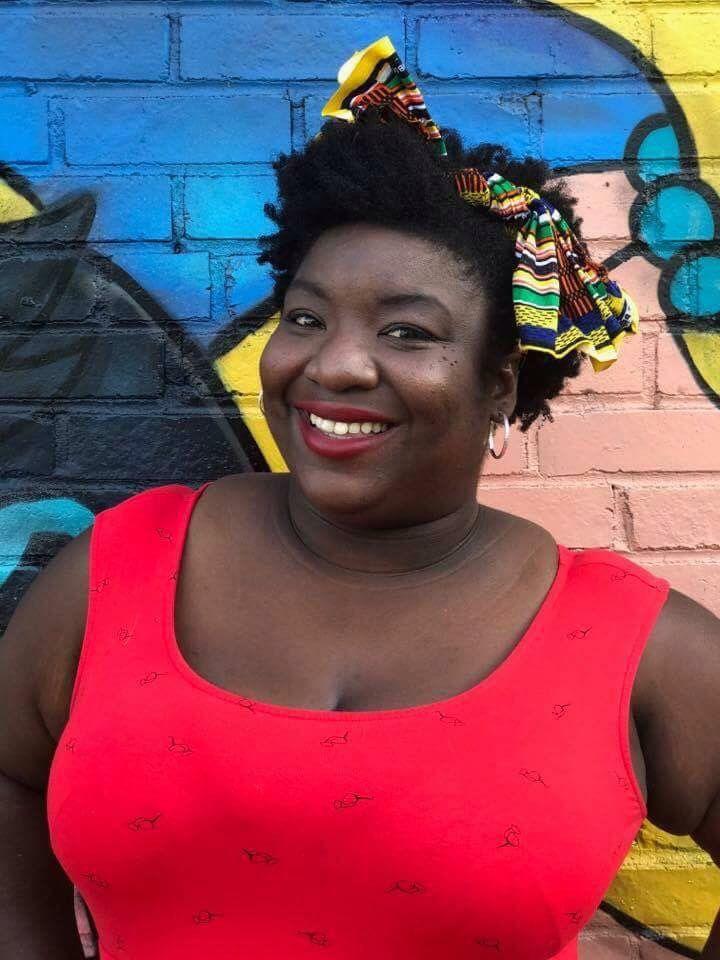 Geneva Joy Hughes, 38
Comedian
Instagram: @genevajoy
A native of Philadelphia, Geneva Joy Hughes, who performs as Geneva Joy, moved to New Orleans three years ago and put her stage chops to work as a host at Bourbon Cowboy. "I auditioned for the company," she says. "I didn't think they'd put me in a country bar. I only know two country songs."
After years working all sorts of jobs and performing at open mics, she's focusing on her stand-up comedy work and spinning off ideas, including a card game called "Cuffing Season," based on a monthly speed dating event she co-hosts.
She's also the founder of the Black Girl Giggles Comedy Festival. Last year before Essence Festival, she asked several comedians if she and fellow black women comedians could take over their open mics during the July 4th weekend. Through word of mouth and social media, the shows drew large crowds and the Giggles group did it again in 2018.
Joy currently is a regular performer at Young Funny Present The Spontaneous Show on Tuesdays at Bar Redux, Jeff D's Comedy Cabaret on Thursday nights at Oz and performs at other weekly shows. She also is working on a short film project. — WILL COVIELLO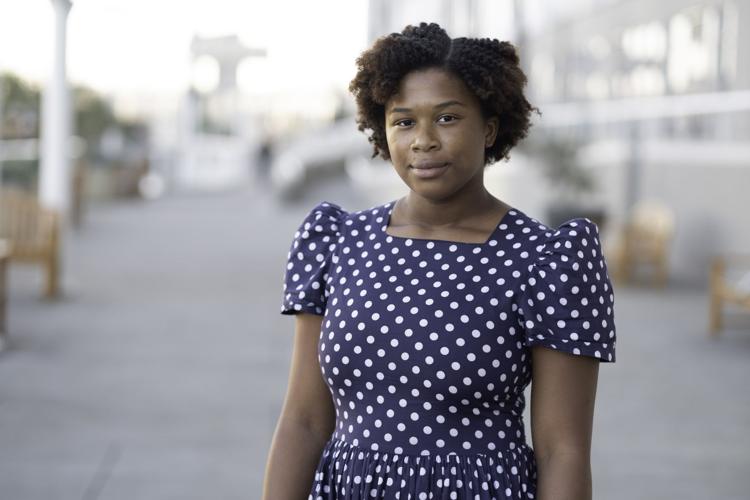 Chasity Hunter, 19
Eco-activist, intern, Water Leadership Institute
Chasity Hunter, originally from Mid-City, grew up experiencing flooding firsthand, first from Hurricane Katrina and the levee failures, followed by Hurricanes Ike and Gustav, and began to be interested in racial justice and water-related issues.
"I wanted to know where the water goes after it goes down a storm drain," she says. "I wanted to understand the entire system of water."
As a poet and student at the University of New Orleans, Hunter collaborated on a short documentary called "Station 15," airing on PBS, about New Orleans' drainage system. The Historic New Orleans Collection profiled her for an article called "The 19-Year Old Who Questioned New Orleans' Drainage System."
Hunter has been featured on multiple panels, advocating for young people to understand their water system and the realities of climate change.
"I want to finish a collection of poetry this year," she says. "Ultimately I'd like to have a gallery and be able to curate art and have a hub for artists to connect with each other." — HOLLY HOBBS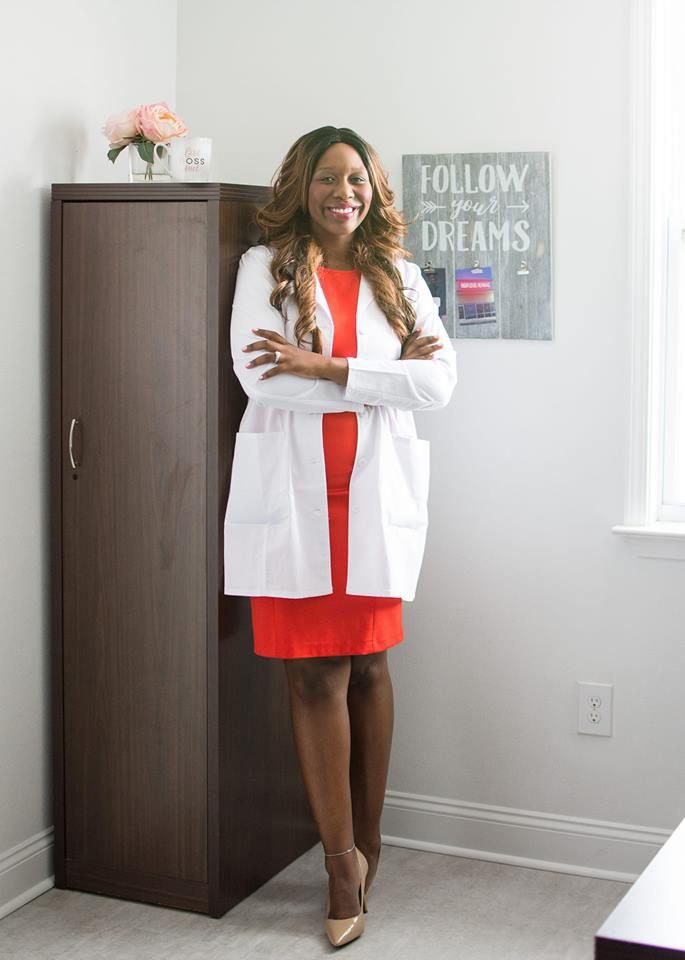 Lana M. Joseph, 31
Founder and CEO, High Level Speech & Hearing Center
As a child, Lana M. Joseph suffered from speech and hearing disorders and did not receive early intervention. As a result, she was bullied and faced "decreased confidence and social isolation," she says. At age 12 she began speech therapy services through Jefferson Parish.
"It only took three months of therapy to foster improvement for a problem I suffered with for over eight years," she says.
Determined to help children in a similar position, she vowed to provide medical services for the hearing impaired.
Her company, High Level Speech & Hearing Center, has helped over 20,000 people in the Greater New Orleans area gain access to speech and hearing health care.
"With these numbers, we are not only making a life-changing impact on individuals and families, but also bringing citywide awareness to the existence and importance" of these issues, she says.
Her goals include making a "world-changing impact" with her work and to continue helping people with these conditions obtain a better quality of life. — SARAH RAVITS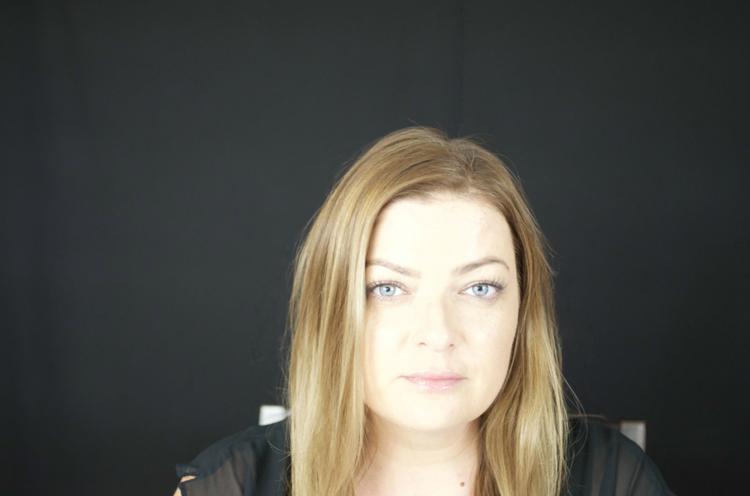 Mia Kacmarcik-Sanders, 38
Licensed clinical social worker, substance abuse care manager, Daughters of Charity's St. Cecilia Center
Mia Kacmarcik-Sanders' practice as a social worker spans the private and public sectors, but her job as founder of the opioid addiction rehabilitation program at St. Cecilia is notable because the program is the first (and until recently, the only) in the state. The treatment combines medication with outpatient behavioral therapy.
"What we needed was what was available to people who could afford treatment — for that population in need that could not afford it," says Kacmarcik-Sanders, adding this type of private care can cost $1,100 to $1,800 a month. Between the grant that funds the program and clients' insurance, these services are provided at little to no cost to the client.
"The goal is to expand the number of clinics we're in to 10 or 11 centers … and to expand and reach other parishes," she says. Clients come to the Bywater clinic from as far away as Pearl River, Mississippi, she says, but transportation is a significant barrier for many. — KATHERINE M. JOHNSON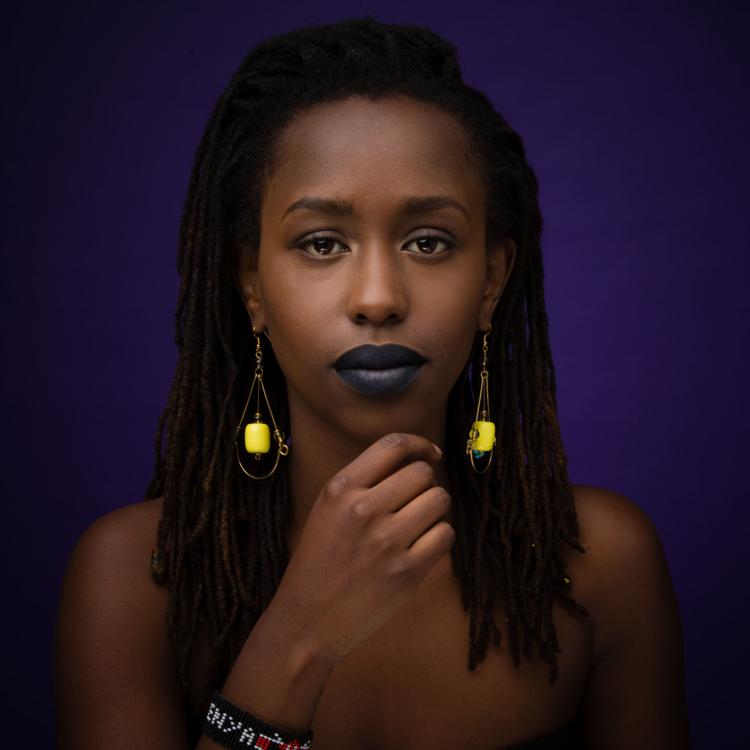 Mwende "FreeQuency" Katwiwa, 27
Lead organizer, New Orleans Youth Poetry Festival; community organizing specialist, Women With a Vision (WWAV)
Twitter: @FreeQThaMighty
Photo by Gus Bennett
Mwende Katwiwa is the reigning Women of the World Poetry Slam champion, but working with kids is her true passion.
"I work with young people as part of my vision of creating a world that we want to live in," Katwiwa says. "[My interest in activism] developed when I was a young person, which is why I think it's a critical time to intervene … to help shape the trajectory of (young people's) lives."
Katwiwa's work with youth takes many shapes, from poetry and spoken word workshops to founding Young Women With a Vision, a subsidiary of WWAV (a social justice nonprofit), which provides early intervention resources to young women to stop the domestic violence, incarceration and generational poverty that many of WWAV's clients experience. The program just celebrated its two-year anniversary.
Katwiwa plans to continue strengthening the foundation of the organizations she's involved in and is writing the follow-up to her 2015 book "Becoming//Black." — KATHERINE M. JOHNSON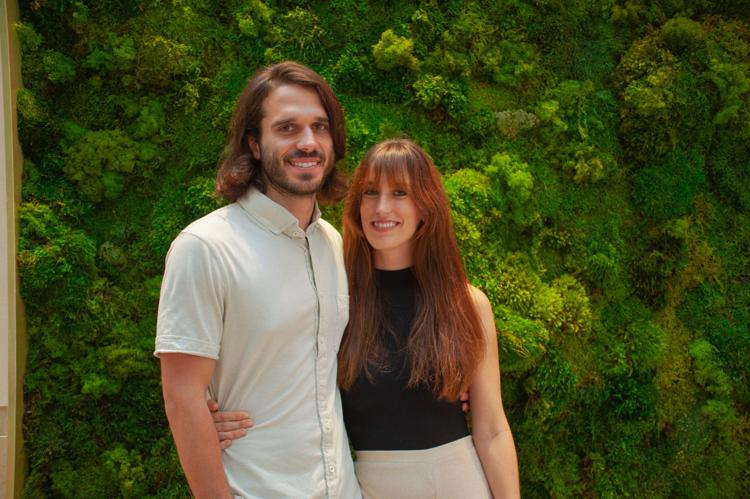 Jeanne Luna, 28
Stephen Luna, 28
Co-owners, Luna Botanicals
Instagram: @lunabotanicals
Originally from a rural area outside Rayne, Louisiana, Jeanne Luna moved to New Orleans in 2014. She first worked in marketing but wanted a more creative outlet, which "sounds like a total cliche but it's true," she says. Stephen Luna grew up in Chalmette and graduated from Louisiana State University with a degree in landscape architecture.
The two met at Bacchanal in 2014 soon after Jeanne arrived in the city. Together, they became increasingly interested in plants and began creating small designs to sell in neighborhood locations like Press Street Gallery. By 2016, their designs had grown into a full-blown business, which they named Luna Botanicals.
"What sets Luna apart from other businesses is our modern take," Stephen says, "including bio-diverse plant palettes, whether that be interior or exterior. And one of our big focuses is to bring any kind of nature to anyone. We want to show people how to change their spaces with plants."
In addition to design, sales, teaching and innovative plant meditation classes, Luna Botanicals has styled green spaces and/or custom botanical art pieces for several of New Orleans' restaurants and bars, including Auction House Market, CellarDoor, Saba, Copper Vine and others.
"Our main goal is to help teach people how to use living mediums to express creativity," Jeanne says. — HOLLY HOBBS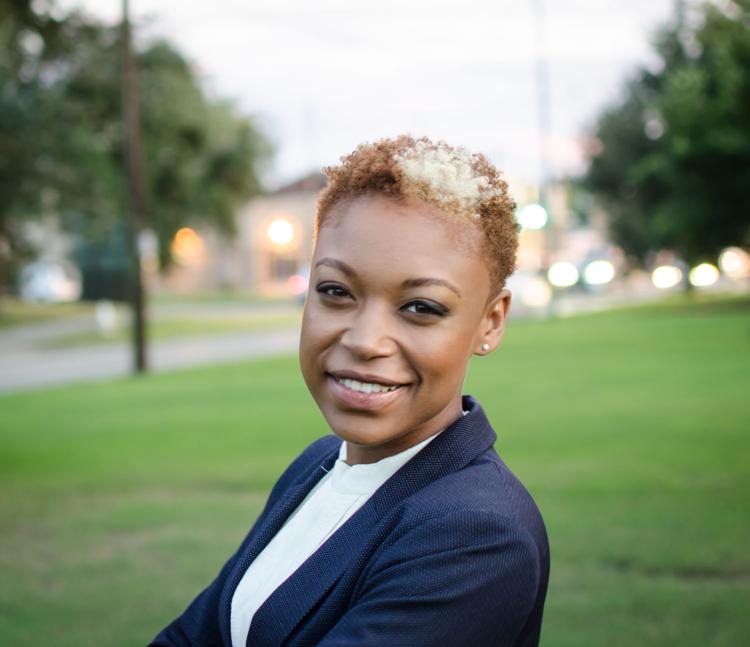 Shawn Montgomery, 29
Executive director, The Landing at Behrman Place Retirement Community
Marrero native Shawn Montgomery got a bachelor's degree in mass communications at Tennessee State University — with a minor in Arabic. At 21, she received a scholarship to study in Cairo, which she calls "the most amazing experience of my life. Going abroad so young gives you a sense of how lucky you are in America. Poor in America and poor in a different country are totally different things."
At 25, Montgomery went to work for The Landing at Behrman Place Retirement Community, which had an occupancy rate of 62 percent. At the end of her first year, it was 100 percent. Caring for seniors is "the thing that makes me tick," she says. "You get to work with living American history. These people have so much wisdom to share."
Montgomery also has dabbled in Hollywood South, appearing in the Seth Rogen movie "This is the End" and a Red Hot Chili Peppers video, as well as modeling at New Orleans Fashion Week - "and I'm only 5'5" and doing runway shows," she says. "I'm not going to say no to anything." — KEVIN ALLMAN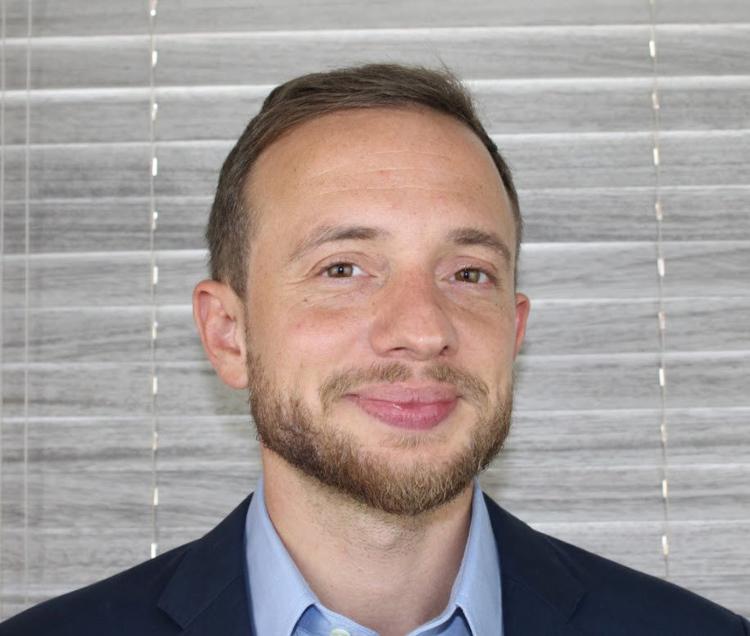 Teddy Nathan, 31
Executive director, co-founder, NetWork Volunteers
Instagram: @networkvolunteers
New Jersey native Teddy Nathan moved to New Orleans in 2006 to attend Tulane University. "I fell in love with the city," he says, "so it wasn't a question of whether I would stay, it was only a question of what I'd be doing."
A mayoral fellowship in Mitch Landrieu's office and a full-time position at Tulane's Center for Public Service led him to co-found and serve as executive director of NetWork Volunteers, a local nonprofit opened in 2014 that connects volunteers with New Orleans nonprofits that need support.
NetWork Volunteers has served more than 90 nonprofits in the New Orleans area. "The nonprofit sector in New Orleans has so much potential to go much further with increasing support from working volunteers," he says. "I hope to help see how we can keep building, growing and supporting our local nonprofits so they can do their best work." — HOLLY HOBBS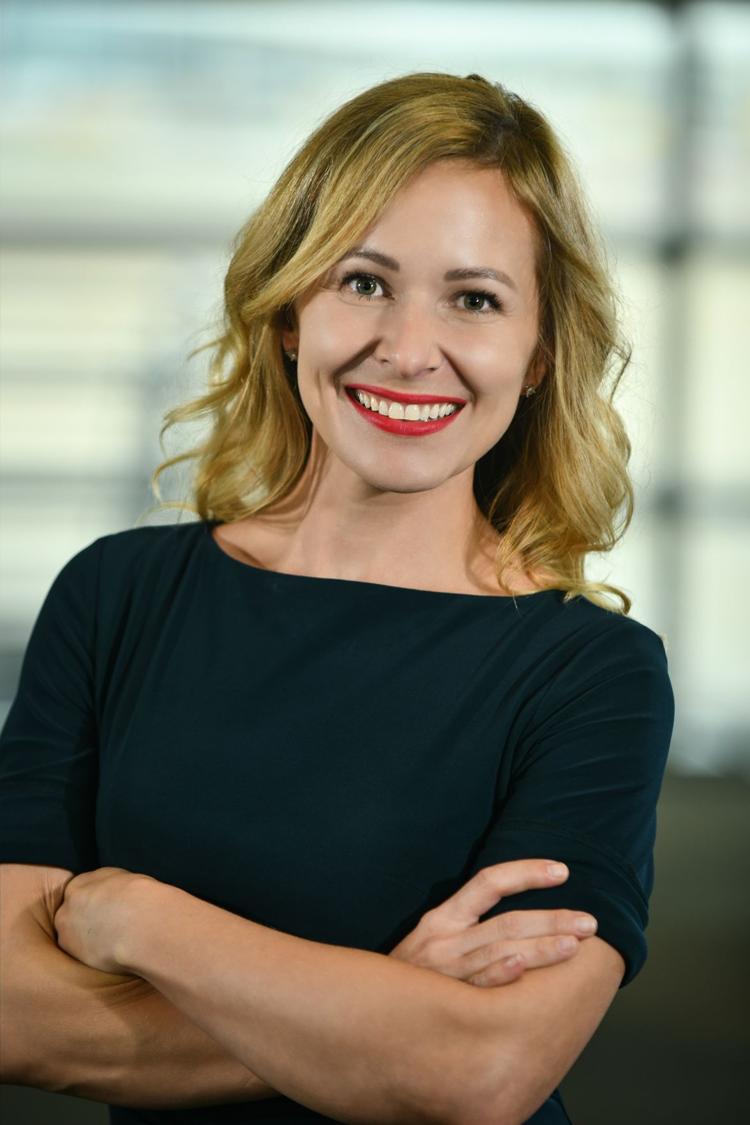 Alexandra Tassiello Norton, 37
Deputy director of aviation administration and innovation, Louis Armstrong New Orleans International Airport
Alexandra Tassiello Norton always wanted to pursue a career where she could help people make a positive impact. Working at the Louis Armstrong New Orleans International Airport as its deputy director of administration and innovation, she oversees offices of procurement, materials management, human resources, organizational development, information technology and innovation and improvement.
Her goal is to put into place transformative improvements throughout the organization. One of her current focuses is to improve passenger experiences. One initiative that will be implemented at the new airport, which will open in May 2019, is an app that allows passengers to order food and other items, such as headphones, books or magazines, and have them delivered to their departing gate or other airport location. Another app will allow passengers going through security or waiting on transportation to track wait times, which helps alleviate anxiety associated with traveling and allows passengers to transform those waits into "play time or productive time."
"I always saw myself as a technocrat in public service, serving the public in a professional capacity," she says. "I have always had so much respect for pilots, airport operations and how we keep this vast network of connections across the globe working." — SARAH RAVITS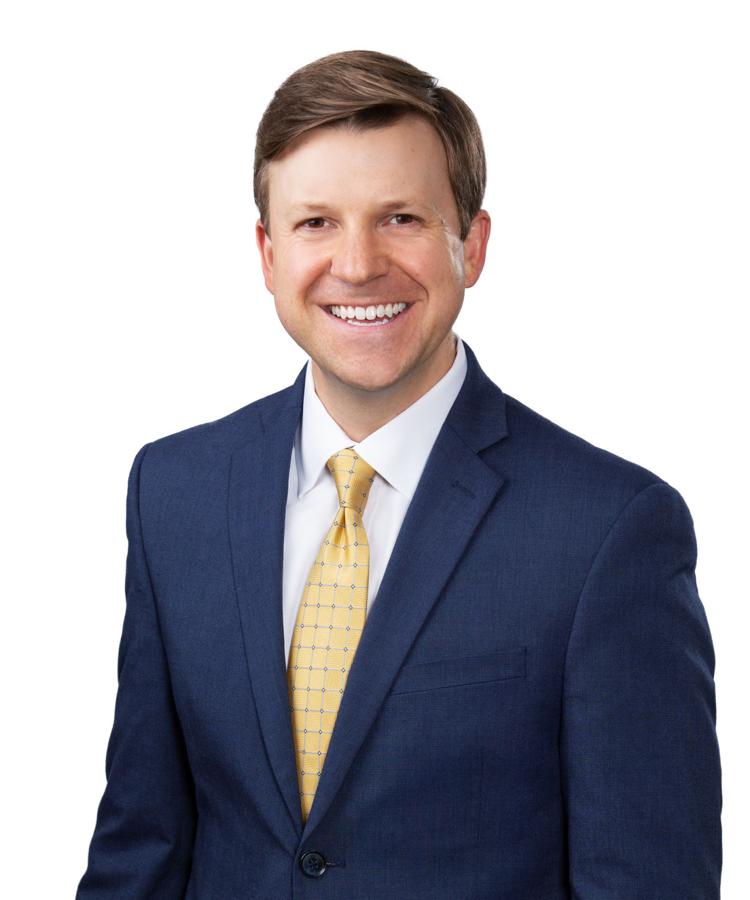 Graham Ryan, 32
Business litigation attorney, Jones Walker Law Firm
Graham Ryan, who grew up in Old Metairie, graduated summa cum laude from Jesuit High School, then earned a finance degree from Louisiana State University (LSU) and a law degree from LSU Law.
"My day job is to solve business disputes, and I try to bring a problem-solving approach not only to our clients, but to improving New Orleans," Ryan says.
He has litigated professionalism and ethics issues at the U.S. federal appellate court, and is a recent alumnus of the Harvard Negotiation Institute via Harvard Law School. Ryan also served as a judicial extern for the Louisiana Supreme Court and studied at the Jean Moulin University Lyon 3 in France.
At Jones Walker, he has found a firm that has a strong creative energy and spirit, and he intends to stay in New Orleans for the long term.
"Two things I've always been drawn to are solving problems and helping people, and doing what I'm doing allows me to do both," Ryan says. — HOLLY HOBBS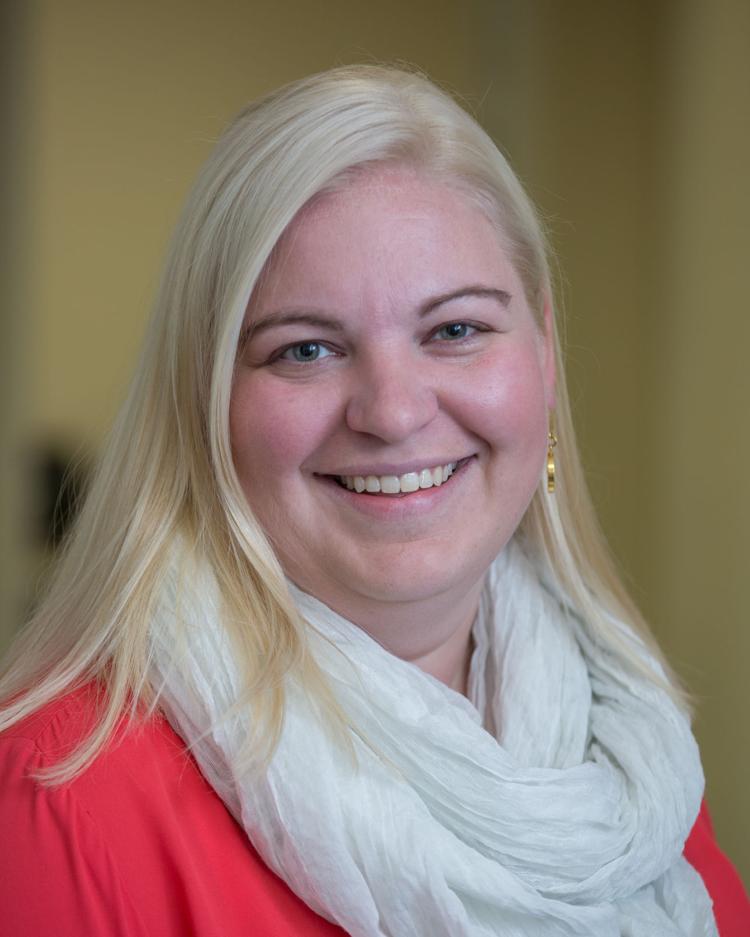 Amanda Schroeder, 39
President, Communities In Schools Gulf South
From a young age, Amanda Schroeder wanted to help people. After experiencing two personal tragedies, she began seeing a counselor to help her cope. Counseling was effective for her, and she decided to pursue the profession herself.
She entered a master's degree program shortly after Hurricane Katrina and worked with traumatized children who were suffering not just from the aftermath of the storm, but also the consequences of systemic poverty and violence.
"I felt like I wasn't able to do enough alone to make an impact," she says. Then, she learned about Communities In Schools, a national organization that serves more than 1.5 million children at public and charter schools, with the goal of empowering at-risk youth. Now, she serves as its president.
Since joining the organization in 2012, Schroeder has helped oversee its growth. The staff has grown to include 30 people, all working to support 6,500 children and their families per year. — SARAH RAVITS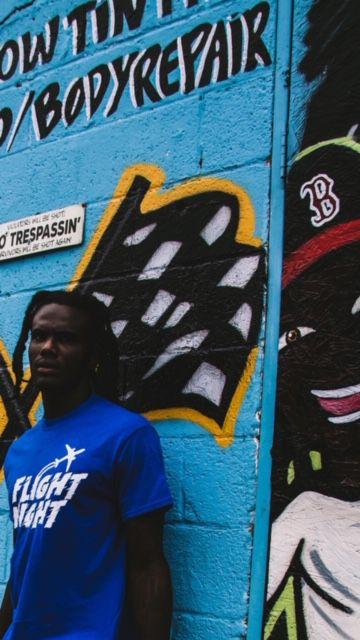 Terrell Scott, 31
Founder, Flight Night Window Tinting
Instagram: @flight_night_industries
After being imprisoned for more than eight years, Terrell Scott worked as a "hopper" on the back of a garbage truck as he started putting together a mobile window-tinting company from the back of his car, a skill he taught himself by watching YouTube tutorials.
As he navigated the complicated re-entry process and applied for jobs, he led a protest with other formerly incarcerated people at the state Department of Motor Vehicles to reinstate their drivers'
licenses, which often are required for employment.
In December 2017, he opened Flight Night Window Tinting, a brick-and-mortar space in the 7th Ward that was supported by The First 72+ and Rising Foundations, a nonprofit small business incubator that helps formerly incarcerated people start their own businesses.
Scott now employs six other formerly incarcerated people, including three of his younger brothers, and the business has expanded to offer pressure washing, mechanic work and other car detailing services. — ALEX WOODWARD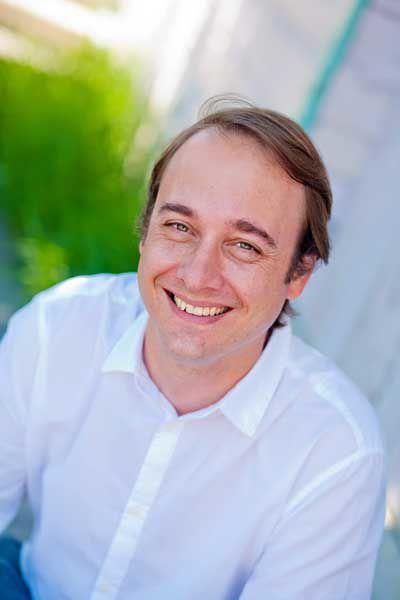 Hamilton Simons-Jones, 39
Principal and co-founder, Converge
Twitter: @Hamilton_SJones
Growing up in a privileged community in upstate New York, Hamilton Simons-Jones got into trouble in high school and was required to perform community service.
"I found a sense of my own value in working with young people that I hadn't experienced before," he says. "I came to a deeper understanding of injustices around me and I couldn't imagine doing anything else."
He founded Converge, a consulting firm, three years ago and helped it grow into a 12-person operation. The purpose of Converge is to create a new environment where communities of color can thrive. This is accomplished through leadership, engagement and working toward educational equity. Simons-Jones directs fund development and works alongside nonprofit organizations in the education, mental health and community development sectors.
With more than 100 client partners, Simons-Jones says Converge seeks to hire people of color and urges the company's partners to spend money with minority-owned businesses. — SARAH RAVITS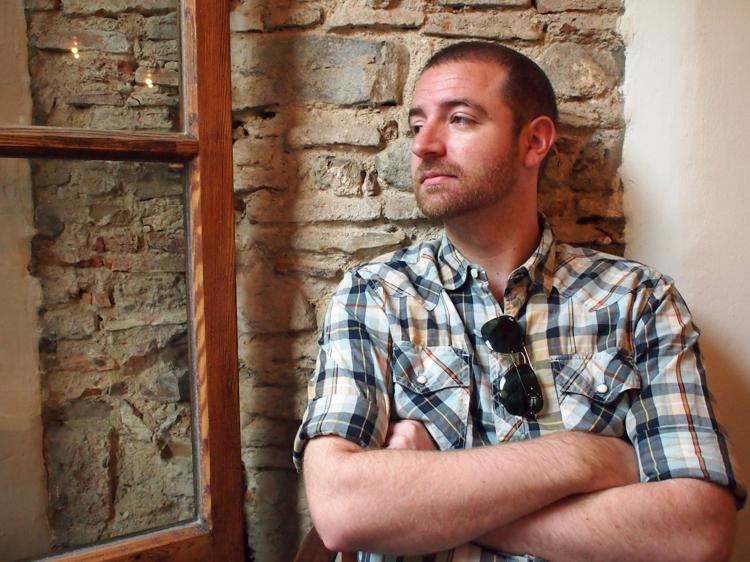 Seth Stanton, 37
Co-founder, Miles4Migrants
An optometrist with Daughters of Charity, Seth Stanton signed up for credit cards for the travel miles, hoping to find ways to take his family on vacation "without having to pay much for it" while also making student loan payments, he says.
He joined a Reddit thread where users shared how they used their miles - first-class upgrades, cheap flights - but one person used miles to buy a plane ticket to reunite a refugee family from Pakistan. In 2016, Stanton helped start the nonprofit program Miles4Migrants, gathering people's credit card miles to pay for flights to reunite family members separated by crisis around the world.
"There was enough groundswell support that we could make it a viable support for people," Stanton says.
The program flew 100 people a year at first, but has flown more than 100 people within the last month. "It's a hard thing to put into words," Stanton says, "but the fact that we have the ability to do that motivates me every day." — ALEX WOODWARD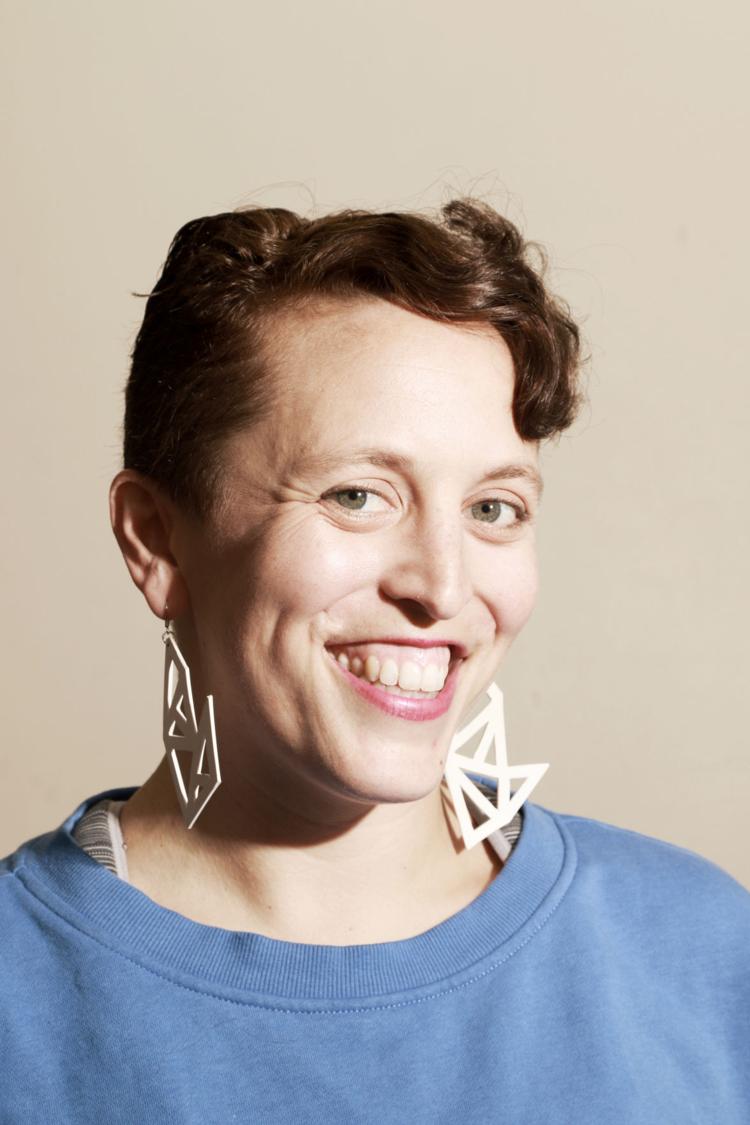 Laura Stein, 37
Executive director, Dancing Grounds
Twitter: @dancinggrounds
Photo by Aubrey Edwards
As a kid, Laura Stein played piano, French horn and lacrosse and was a high school cheerleader, but dance was her favorite pastime. She and her twin sister choreographed their own moves to music by Janet Jackson and others. In college and graduate school, she pursued a career in education and policy, but dance remained a constant.
"Dance is the love of my life outside of work and school," Stein says. "It's my mental and physical health strategy."
After looking for a change when she turned 30, Stein moved from New York to New Orleans and started offering community dance classes out of the front room of her apartment. The project grew into Dancing Grounds, which operates more like a gym than a recital studio, offering drop-in classes to members and by-the-class visits for people of every experience level and body type.
"Dance is for everybody," Stein says. Dancing Grounds' programs include dance genres from hip-hop and jazz to dancing for fitness. It currently serves 300 adults and more than 150 kids every month. As it continues to attract newcomers, Stein is looking for a larger space.
"The mission is about creating welcoming spaces for people to express themselves though movement," she says. — WILL COVIELLO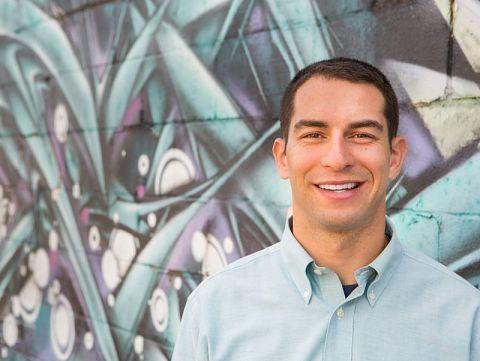 Benjamin Swig, 36
Co-founder, Ready Responders
Twitter: @ReadyRes
Photo courtesy Propeller and Morgan Sasser
Benjamin Swig got his master's degree in public health at Tulane University and became an EMT in New Orleans before co-founding Ready Responders, a private EMT service designed to replace some emergency room and urgent care visits. It won "The Big Idea" contest and a $25,000 prize during the 2017 New Orleans Entrepreneur Week.
Now active in Orleans and Jefferson parishes, Ready Responders comes to your house to treat nonlife-threatening conditions, and "through our mobile urgent care, we'll connect you with a primary care provider," Swig says. The company works with some insurance plans, and in case of a real emergency connects the patient to appropriate help.
A San Francisco native, Swig says he likes the "big town, small city" feel of New Orleans. In his spare time, he enjoys kayaking on Bayou St. John and sailing on Lake Pontchartrain. — KEVIN ALLMAN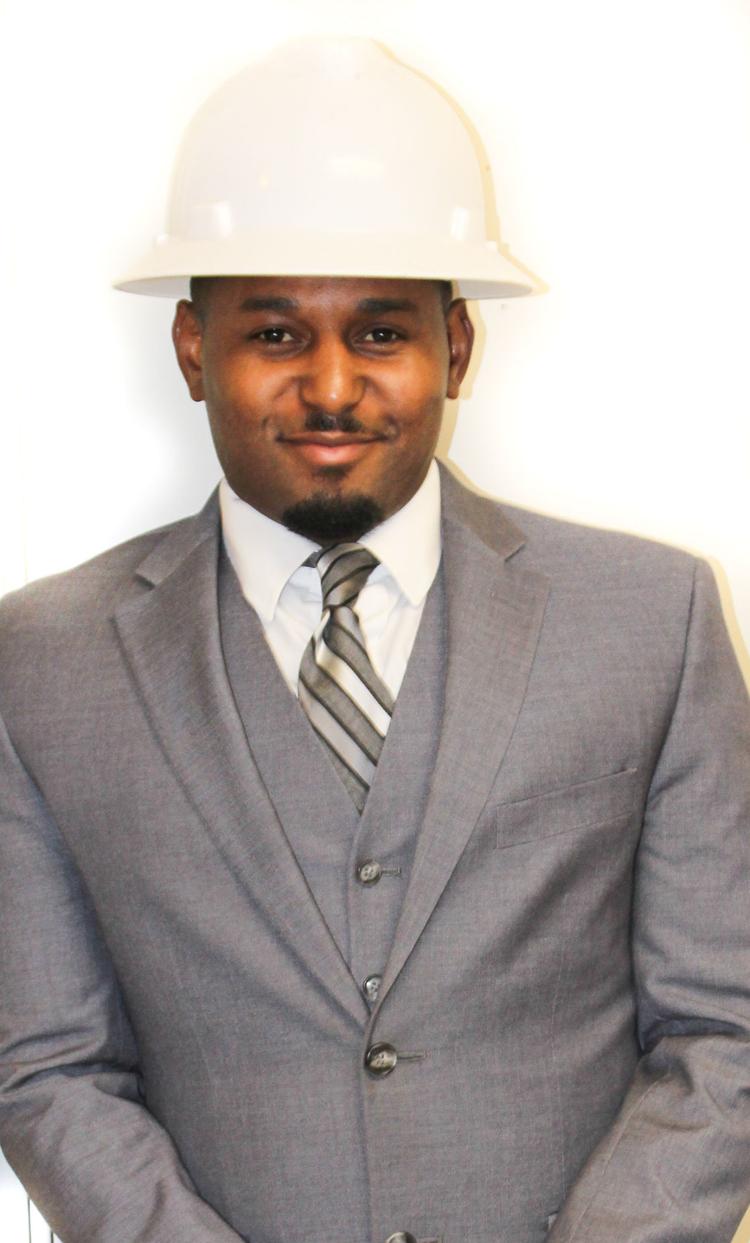 Otis Tucker Jr., 34
Senior manager, founder, Trucking Innovation
www.truckinginnovationnola.com
Otis Tucker Jr. grew up loving commercial trucks. "I knew the name brands of all the major truck manufacturers in third grade," he says. As a young adult, he enrolled in a trucking school, completed the training and earned his commercial driver license at age 21.
As founder and senior manager of Trucking Innovation, Tucker has pioneered new ideas and strategies to help change the way business is done in the trucking industry. The company takes care of trucking and hauling, logistics and project management by employing field dispatchers, freight agents, truckers and other professionals.
Tucker also strives to give back to the community. He has joined several city initiatives including STRIVE NOLA and CURE Violence (CeaseFire) "to help influence positive change in our city's most marginalized communities," he says. — SARAH RAVITS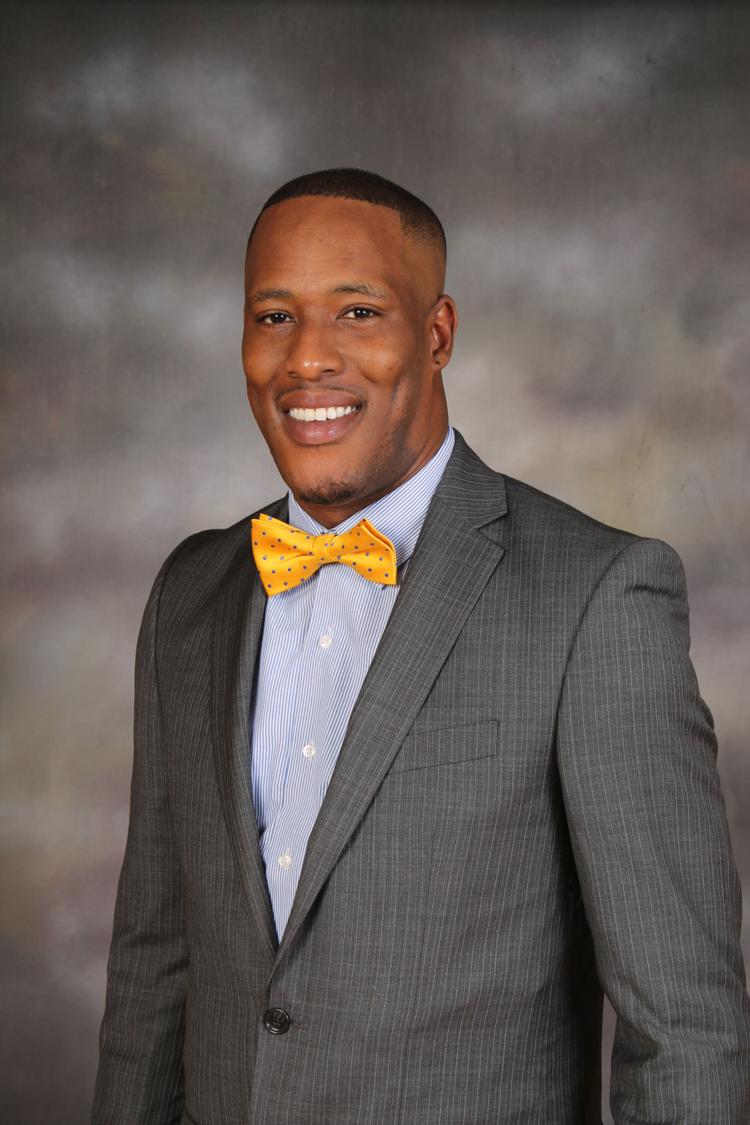 Larry Washington, 36
President, Junior Achievement of Greater New Orleans
As president of Junior Achievement of Greater New Orleans, Larry Washington seeks to educate and inspire young people to contribute to the global economy.
"What it means to me is to connect young people to opportunities," he says. Growing up in Houston, Washington was inspired by Junior Achievement volunteers. "I remember a guy wearing a suit. I knew I wanted to wear a suit every day. I didn't have folks in my life who wore suits every day. It changed my decision making, and it helped me go down the path I'm on today," he says.
Now, he oversees a staff of 12 and about 1,500 volunteers.
"New Orleans is a place I can have an impact as an African-American man, and everything I've done has told me I've made the right decision," he says. — SARAH RAVITS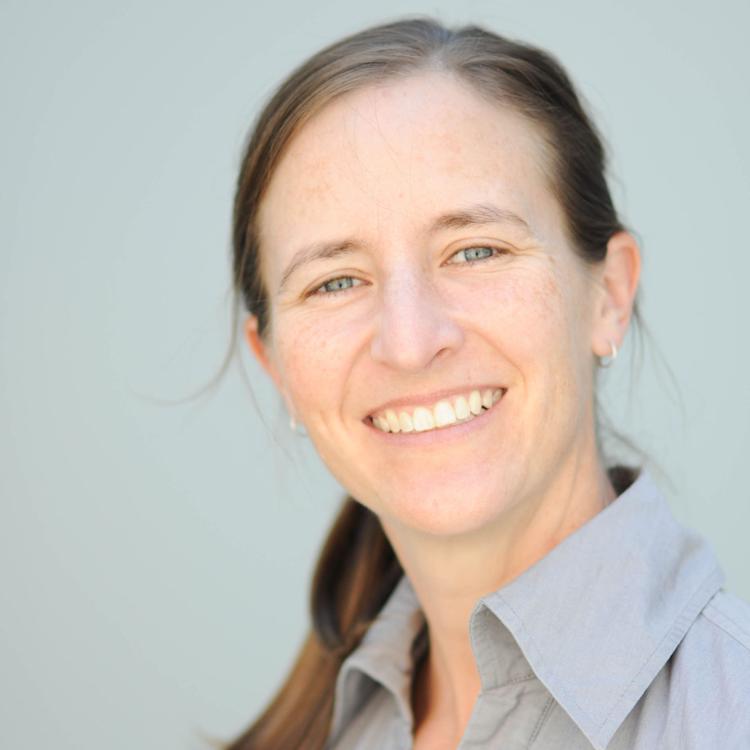 Emilie Taylor Welty, 38
Professor of practice, Tulane University School of Architecture
At her Lafayette high school, Emilie Taylor Welty's science teacher told her  she should pursue a career in architecture. After obtaining a master's degree from Tulane University, Welty not only found a career path in architecture, but her life's calling, combining architecture with social justice.
Through her focus on design/build, Welty works with the Albert & Tina Small Center for Collaborative Design at Tulane, which pairs architecture students with community groups to create much needed projects, including work for Grow Dat Youth Farm, Rhubarb Community Bike Shop, Big Class Writers' Room and more.
Welty also is a principal architect at Colectivo, a design firm that works throughout the New Orleans region.
"I teach students to be more informed designers through the art of making," she says. "And I have two children, and I want to raise them to be thoughtful, wonderful little people." — HOLLY HOBBS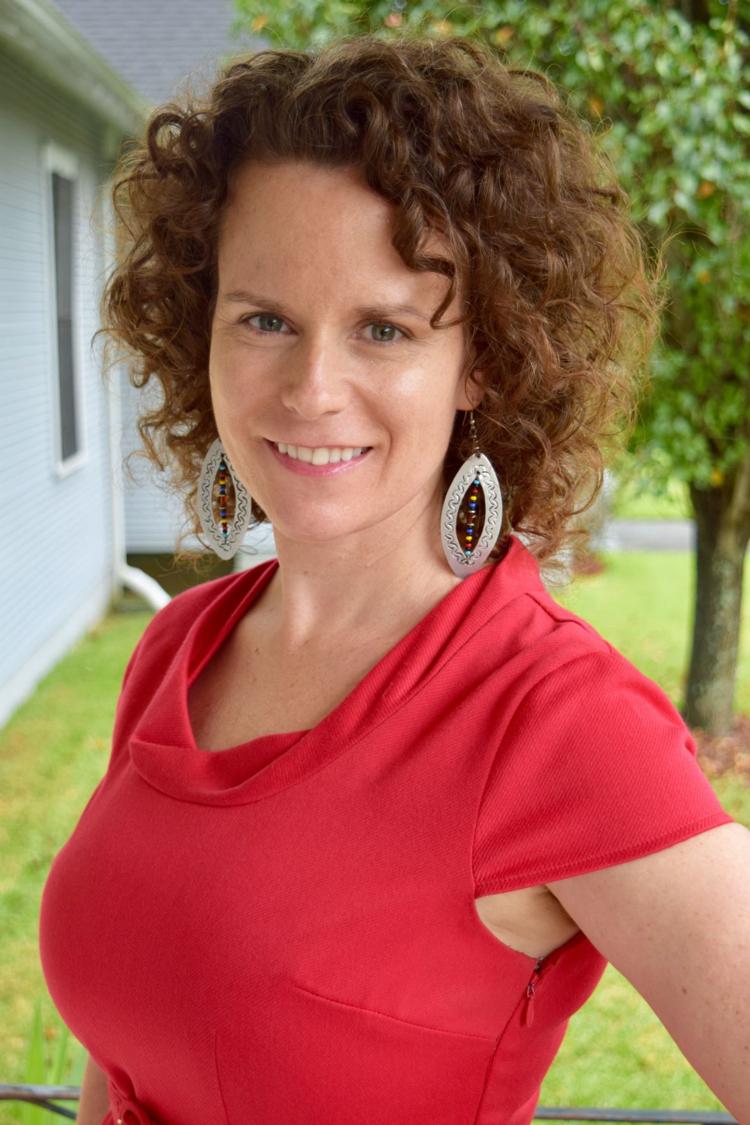 Holly Wherry, 39
Art therapist, counselor, founder, executive director, Whole Village Art Therapy
www.facebook.com/wholevillageart
In 2014, Holly Wherry rode her bike from her native Iowa to New Orleans as part of the group Art Therapy Pedalers, stopping frequently to complete art projects with curious participants. Art therapy is used for everything from a preventive measure to a treatment for trauma victims.
"Art therapy works in a different way," Wherry says. "If they're not able to access this information verbally, a lot of times, they can do it through art making and are able to move forward in their healing journey."
She founded Whole Village Art Therapy in 2016. Now in its second year, the nonprofit serves more than 15 organizations and three schools, as well as communities and individuals. Wherry hopes to get an art therapy training program up and running in New Orleans or the South to keep local talent in the city.
"Art therapy is so perfect for New Orleans, and it's so important that we have New Orleanians who are doing the work that needs to be done," she says. —  KATHERINE M. JOHNSON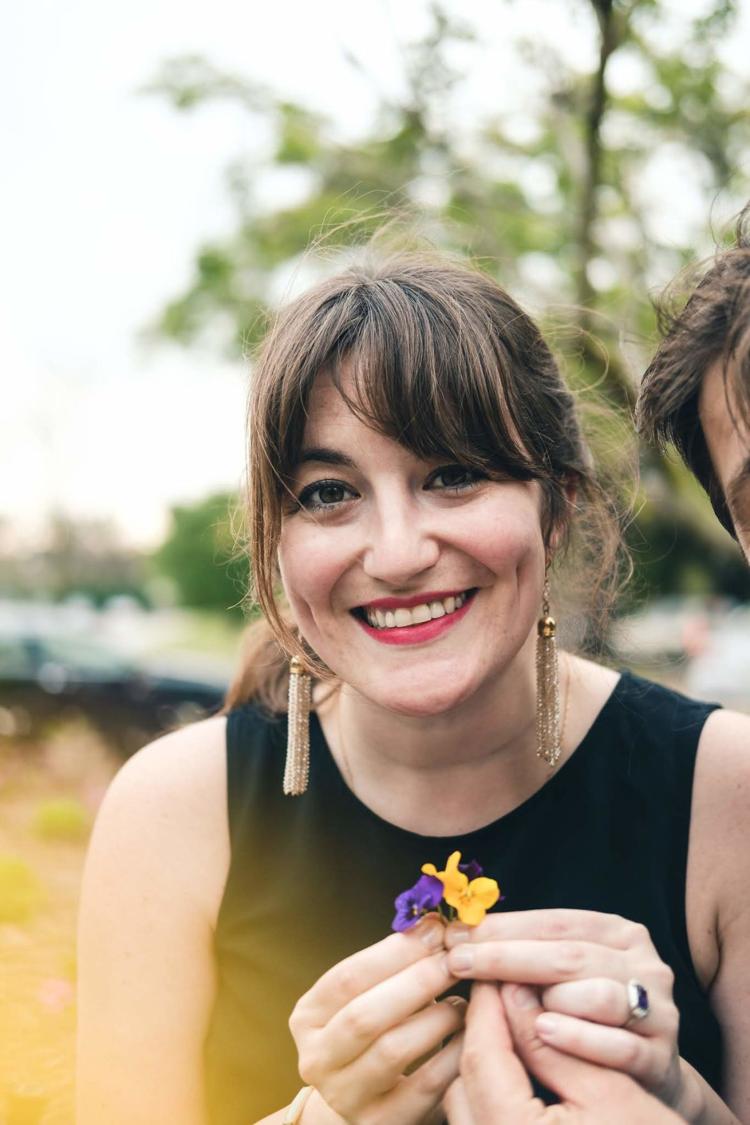 Amanda Wuerstlin, 34
Director of education and community engagement, Louisiana Philharmonic Orchestra (LPO)
www.facebook.com/amanda.wuerstlin
When Amanda Wuerstlin began working for the LPO in 2007, her position — education coordinator — was part-time. It's now "more than full-time," she jokes, and she even has her own assistant.
Wuerstlin launched several community engagement initiatives, including Music For Life, the LPO's instrumental mentorship program, and Soul Strings, a music therapy program that works with organizations such as St. Michael Special School and the Arc of Greater New Orleans.
She's also doubled the outreach of the LPO's youth programming and secured funding from groups like Carnegie Hall and the National Endowment for the Arts. However, she doesn't like to take credit — the LPO is musician-governed, so the ideas for these partnerships are generated by the players. Despite downplaying her role, it's clear that her efforts are a driving force behind the success of these projects. More ideas are in the works.
"The sky is the limit with these programs," Wuerstlin says. "Right now, my goal is to make those as sustainable as possible." — KATHERINE M. JOHNSON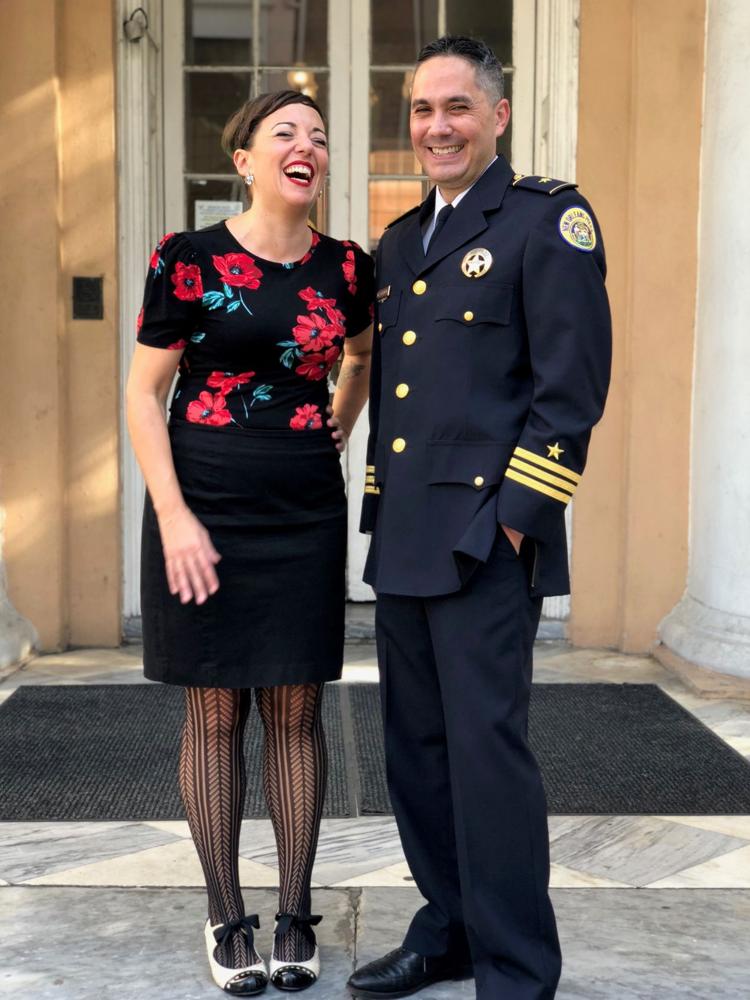 Corinna Yazbek, 39
Senior associate for strategic partnerships, Vera Institute of Justice
Instagram & Twitter: @corinna_hotpink
Nicholas L. Gernon, 39
Eighth District commander, New Orleans Police Department
Twitter: @nopdnews
Corinna Yazbek has worked with social justice organizations for almost two decades and enjoys problem-solving and figuring out a path forward "even when it seems impossible," she says. Her own family was destabilized by untreated mental illness, addiction and incarceration, so it "makes sense to me on a very deep level to create alternative interventions that yield better health and safety outcomes," she says.
Eighth District Commander Nicholas L. Gernon of the New Orleans Police Department (NOPD) joined the force because he wanted to make a positive difference in the community and improve the police department.
Now, the two have joined forces to demonstrate that a harm-reduction approach to working with people who've been caught in the revolving door of the criminal justice system is more effective, less expensive and more humane. They are launching a program called Law Enforcement Assisted Diversion, an effort to reduce low-level arrests related to mental illness, addiction or trauma.
"It provides officers an additional tool to respond to people in need of treatment," Yazbek says. "They only had two options before: either take them to jail or issue a summons. This new option gives officers a chance to … partner with providers to address the root causes of criminal behaviors."
Among Yazbek's goals are to "see an end to unnecessary arrest and detention and help create alternative responses."
A native New Orleanian, Gernon says he has seen "deep-rooted changes that have taken hold" in the NOPD, but acknowledges there's room for improvement.
"We must continue to demand better of our police department and its leaders," he says. One of his goals is "to leave this place better than I found it." — SARAH RAVITS