LAKE CHARLES – There has been a presidential election. COVID vaccines and boosters have been released. A second season of "Ted Lasso" has aired. Drew Brees has retired and Joe Burrow has clawed his way into the Super Bowl.
All this has happened since Hurricane Laura devastated southwest Louisiana way back in August 2020. But one big thing has not: The Lake Charles area has yet to receive long-term disaster relief from the federal government.
The region has languished in the meantime, particularly when it comes to the heavy toll Laura took on housing. The state is now taking a crucial step to prepare for when federal money does finally begin to flow in the months ahead.
Gov. John Bel Edwards on Tuesday launched surveys for the Restore Louisiana Homeowner Assistance Program for survivors of Hurricanes Laura and Delta, which followed a similar path six weeks later. While the money is not yet in place, launching the program now will allow residents and state officials to begin surveying needs and determining who may qualify for grants to rebuild.
With many of those bureaucratic steps out of the way, money should be able to reach those who need it more quickly than otherwise. An allocation of around $600 million approved by Congress in late September is what the program will eventually use. Rules on how to use the money published on Monday by the U.S. Department of Housing and Urban Development allowed the program surveys to move forward.
Laura, a Category 4 storm, packed 150 mph winds and was among the strongest to ever make landfall in Louisiana. But its ferocity did not prompt the federal government to act quickly.
"It is the longest that I have ever seen between a disaster date and the date that Congress appropriated funds for recovery," said Pat Forbes, executive director of the state Office of Community Development, which oversees the distribution of the money.
Forbes has helped lead recovery programs for a long list of hurricanes going back to Katrina.
"I don't know why it took so long this time. Nobody that we've talked to in D.C. doubts the severity and magnitude of the storms that southwest Louisiana has endured," he said. "And everybody that we talked to thought that they should have had money a long time ago. Be that as it may, they never got around to passing the legislation."
Lake Charles Mayor Nic Hunter said he felt a combination of relief that the program was finally moving forward and frustration at the delays.
"I know there's very good people that work for HUD and very good people that work for the federal government," he said. "However, they don't see day in and day out the struggle and the need that we see every day here in Lake Charles within some of our underserved neighborhoods. And there's a lot of people that need help, and they needed it a year ago and they needed it yesterday and they need it today."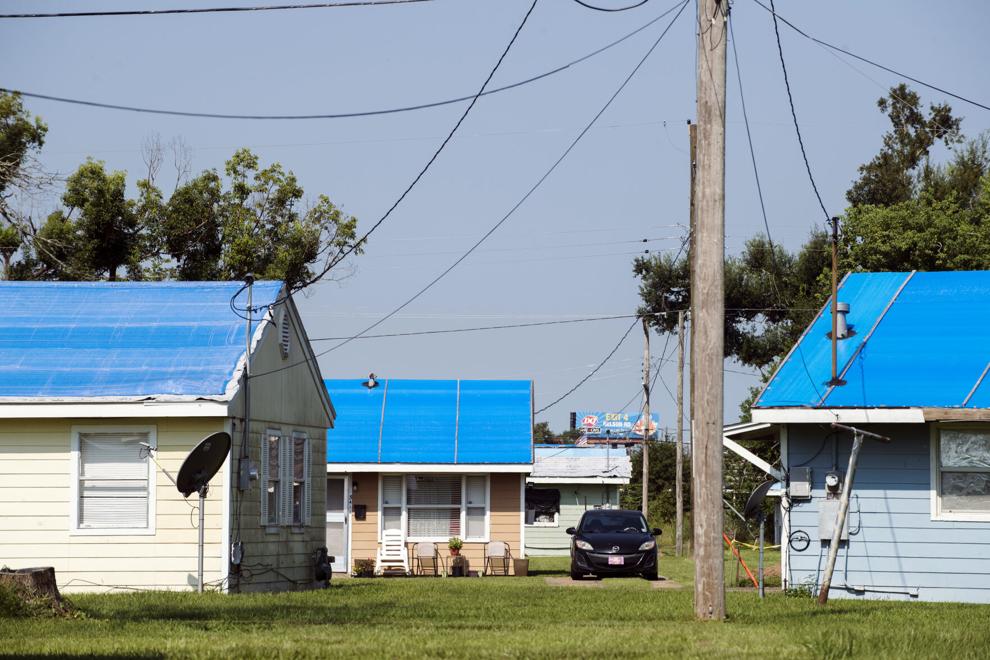 Many across the state – not to mention the country – have no doubt lost track of what has happened in Louisiana's southwestern corner since Laura. It hasn't been good: The region was also dealt blows by a severe winter storm in February 2021 and flooding in May. The pandemic has weighed on recovery efforts.
Typically in the wake of a major disaster, Congress approves long-term recovery aid in the form of Community Development Block Grants to assist with housing and economic development needs. As an example, a first tranche of such money intended for Hurricane Ida survivors was approved within weeks.
But southwest Louisiana waited. And waited. And waited some more. President Donald Trump and his successor, Joe Biden, have visited in the meantime. FEMA has provided hundreds of millions of dollars in immediate assistance, but it hasn't been nearly enough.
U.S. Rep. Clay Higgins, the Trump acolyte who represents southwest Louisiana and skipped Biden's visit in May 2021, has offered varying explanations for the delay. Those have included his assertion that he would be unable to schedule a meeting with the Biden White House to discuss it.
Finally, in late September, more than a year after Laura, the $600 million was included in a larger spending bill that incorporated some Ida relief dollars. It was deemed far too little to meet the region's overwhelming needs by Edwards and local officials, particularly Hunter, a Republican like Higgins, and they are hoping to have further money approved in the near future.
Regardless, congressional approval did not mean the money was on the way. A series of bureaucratic hurdles must be cleared before that can happen, and that process has been ongoing. Forbes expects the money to flow around May.
How it works
What Tuesday's announcement means is that state officials will be encouraging homeowners who may qualify to contact the program and provide preliminary information. A website has been set up at restore.la.gov and a phone number is available at 866.735.2001, with the program to a large degree building on previous post-disaster efforts – an area where the state unfortunately has extensive experience.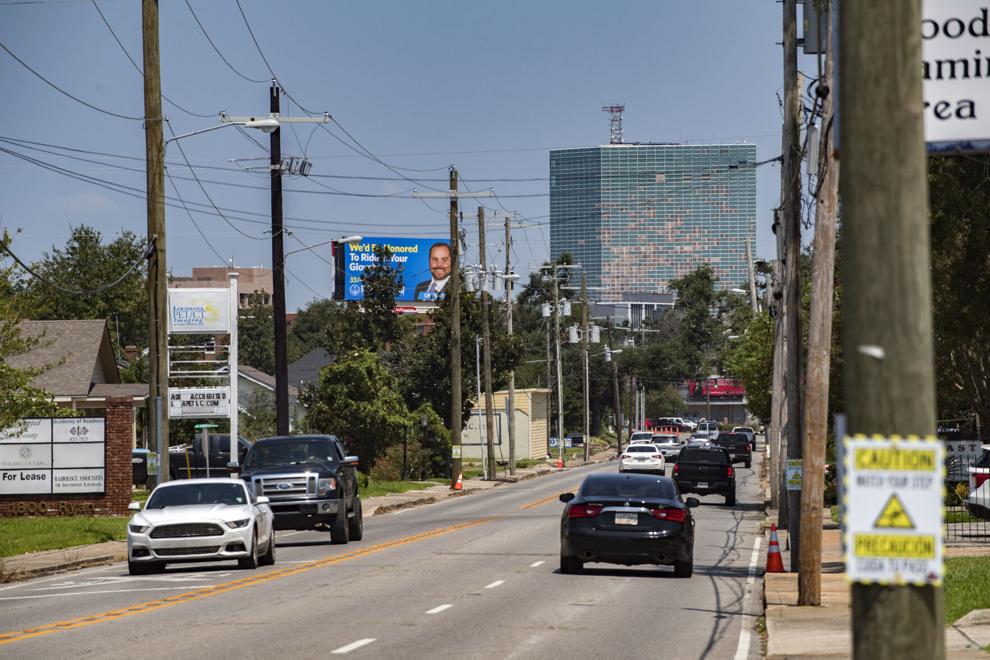 A long list of federal rules will apply, and not everyone will qualify. For instance, 70% of the money must benefit low- to moderate-income households. Duplication of benefits will not be allowed, such as for homeowners who were able to obtain adequate insurance money to rebuild.
Homes will not be bought out with the aim of redeveloping them, as occurred following Hurricane Katrina. If money is left for buyouts, which would be done on a voluntary basis, homes eligible must be in a floodway and the land must be left as open space to limit future flooding.
This stage of the program is intended only for homeowners as opposed to renters or landlords. A later stage may see assistance for landlords in exchange for making affordable housing available.
State officials are encouraging any homeowner who suffered major to severe damage as determined by FEMA, regardless of income level or progress made so far in rebuilding, to contact the program to find out what's available. Those who qualify will be asked to submit a full application later.
As it stands now, funds will be limited. The state has spelled out roughly $1 billion in housing needs for the three 2020 hurricanes, the vast majority in southwest Louisiana. Hurricane Zeta hit southeast Louisiana in October 2020.
Further complicating the issue, the $600 million approved so far will not all go toward housing, due to other pressing needs. Edwards has spoken of $3 billion in unmet needs, including infrastructure and economic development damage.
HUD's rules published Monday state that disaster mitigation to limit future storm damage must be incorporated into the process and "equitable distribution" of the money must be taken into account.
The state will now publish its action plan for public comment before submitting it to HUD for approval.
State officials say they hope the program is not too late for many residents – though it may be. The Lake Charles area suffered from an affordable housing shortage even before the storms, and the hurricanes took out swaths of Section 8 and public housing. Rents are high and families have had to make decisions about whether to stay or go.
"The overarching goal is community recovery," Forbes said of the housing program. "Those people who have no resources to get there but for this program, that's devastating for the community too."
The effort to secure more funding is ongoing. Congress must approve another major spending bill by Feb. 18 and there are hopes that additional disaster relief could be included.
Hunter said he will not bank on it considering the way that the region has been "burned" in the past. He said in the absence of sufficient federal dollars, he will be looking to the state to use some of its surplus and capital outlay funds to help the region.
"We're all Americans, but apparently that didn't register with a lot of people in DC," he said. "We're hoping the fact that we're all Louisianans and all brothers and sisters here in Louisiana will register more with Baton Rouge and the rest of Louisiana."