LAKE CHARLES — The Panorama Music House in this city's struggling downtown looks like a mess. The walls are gutted and the pool table sits covered amid stacked furniture and crumbled wallboard. Temporary fencing along the sidewalk keeps pedestrians away.
But that's the good news.
The downtown spot for live music, cold beer and casual food is under construction and on its way back after Hurricane Laura all but destroyed the brick building. Its owners are betting that the rest of Louisiana's fifth-largest city will eventually follow suit despite a sputtering rebuild more than a year after the storm.
"I think that once the city gets to a state where things are opening back enough to get families to move back and we get through this COVID mess, the city's going to come back in a huge way," said Panorama part-owner Frankie Randazzo.
"We're banking on it. We're literally putting our money where our mouth is by saying, 'Here's a million, million and a half dollars, and we're so confident that Lake Charles is going to come back strong and support arts and cuisine and music and sense of community.'"
There have been numerous similar efforts by determined business owners across Lake Charles in the year since Laura, one of the worst hurricanes in state history. Its damage was compounded by Category 2 Hurricane Delta six weeks later, a severe winter storm in February and heavy flooding in May.
Other major investment announcements have also injected hope, including a $50 million plan to build a new fiber network.
But the rebuilding process for the city's economy in many ways mirrors the wider recovery effort, where bright spots can be found but the overall picture is mixed. Around a fifth of businesses in Lake Charles did not renew their occupational licenses for this year, the city says, while the metro area has far outpaced the rest of the state in job losses since the start of the pandemic.
At the same time, companies have dealt with a labor shortage, due in large part to a post-storm lack of affordable housing that has kept many displaced people from returning. The pandemic has also increased the cost of rebuilding materials.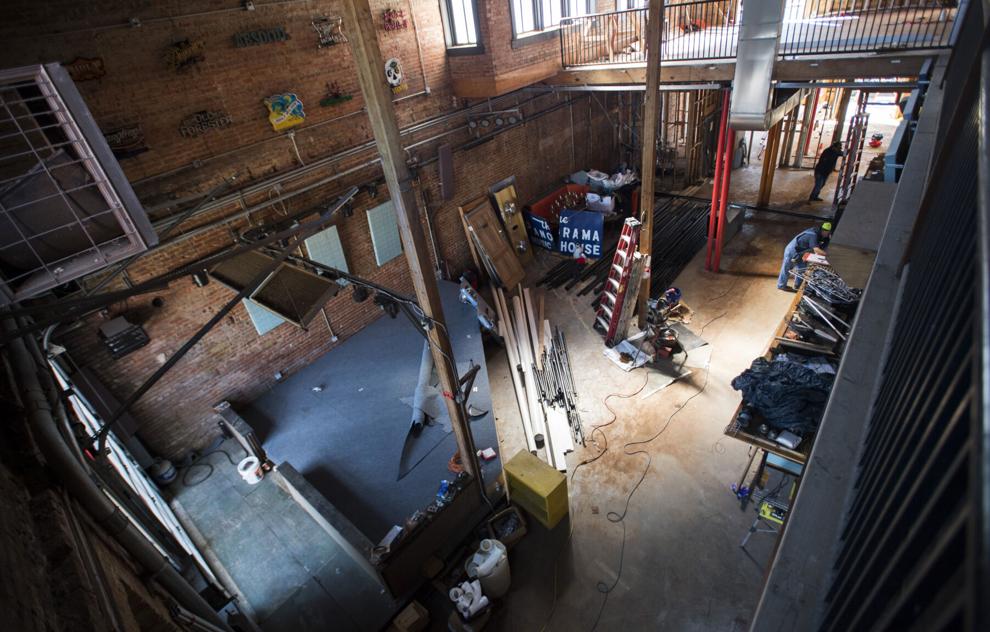 It's an especially bitter pill to swallow for city and parish leaders, given the growth Lake Charles had seen prior to 2020, both in terms of its economy and its population. The metro area at one point had the state's fastest-growing economy, driven by a construction boom in the energy and petrochemical sectors.
Now it faces an uncertain road, particularly given a lack of long-term recovery dollars from the federal government so far.
"The economy was very strong in southwest Louisiana pre-Laura," Lake Charles Mayor Nic Hunter said recently at a legislative committee hearing in Baton Rouge. "And in fact we know and believe that the economy will bounce back."
Still, he presented state legislators with grim statistics. One example: the city's anticipated 9% drop in property tax revenue.
'Slowed the recovery'
The most prominent symbol of the city's halting recovery is the Capital One office tower along the lakefront. The 22-story building and its aqua-blue windows dominate the city's small but historic downtown — but since Laura, it has been an eyesore.
Dozens of windows remain blown out and boarded up; the entrances are sealed off. The building's owner, California-based Hertz Investment Group, filed suit in state court against its insurer, Zurich American, over what it says is more than $130 million in repair and replacement costs. The suit says after deductible amounts, Zurich had committed to paying only around $23 million.
It is unclear if progress has since been made on the dispute. Hertz and Zurich did not respond to requests for comment.
Other pillars of the economy were also hit hard, including the Port of Lake Charles, the nation's 11th busiest, which boasts a direct link to the Gulf through the Calcasieu Ship Channel, key to the region's energy and petrochemical industries, not to mention other important cargoes such as windmill blades.
The port saw around $110 million in damage from the storms, but it will take in the range of $179 million to renovate since some facilities were aging and must be replaced with newer versions, said port executive director Richert Self. After insurance and FEMA reimbursements, the port expects to face a funding gap of about $76 million.
"To fill that gap, it's going to require some kind of CDBG funding, some kind of supplemental funding from the federal government," Self said, referring to Community Development Block Grants, a form of federal relief for long-term recovery. "We're not going to be able to fill that gap on our own."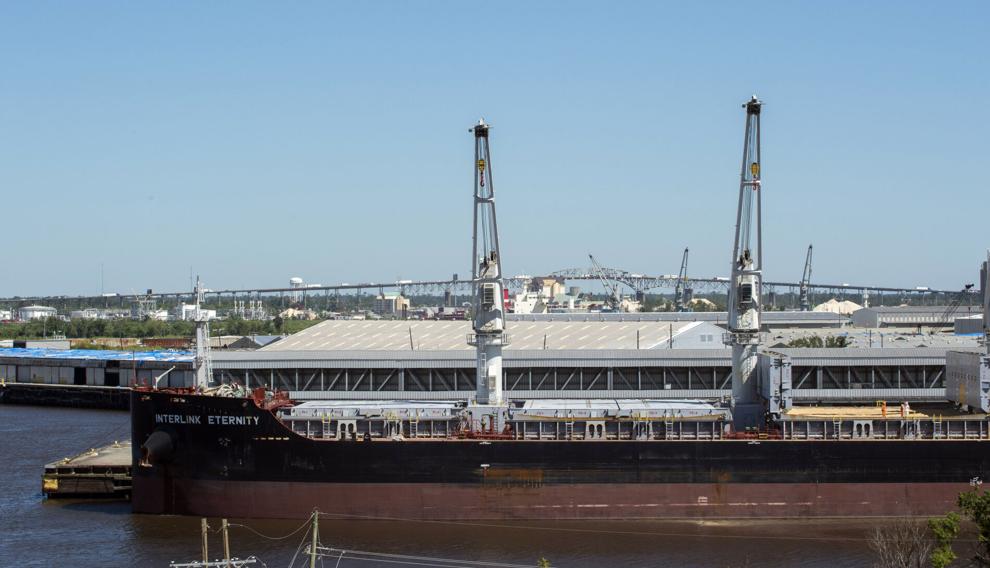 Other figures are also ominous. Dan Groft, who heads the H.C. Drew Center for Business and Economic Analysis at McNeese State University in Lake Charles, says the metro area has lost 15.5% of its jobs since February 2020. The pandemic has played a major role in that, and other areas of the state also lost significant numbers of jobs because of it, but Lake Charles has not bounced back the way other cities have.
The share of jobs lost is the largest in the state and more than double the statewide figure.
"No area or the state as a whole has recovered from the pandemic," Groft said. "However, the storms have definitely slowed the Lake Charles area's recovery."
But within the data are signs of recovery, too. For example, taxable sales figures for Calcasieu Parish show a nearly 80% increase in purchases of building materials from fiscal year 2020 to 2021, Groft says. Inflation driven by the pandemic is certainly an important factor, but it cannot explain such a huge jump, indicating rebuilding and recovery is occurring, he said.
It's figures like that as well as reopenings and new announcements that give hope to George Swift, head of the Southwest Louisiana Economic Development Alliance. He notes that while destruction is still part of the landscape in many areas, rebuilding projects by large companies are moving forward, such as the Market Basket grocery chain, which suffered major damage but is bringing stores back.
"They're being rebuilt. They didn't pull out of the market," Swift said. "They're here, and that's what I look at: the folks that continue to invest here."
'A rally point'
Swift's organization recently hosted Vexus Fiber's announcement that it intends to build a $50 million fiber network for the Lake Charles area, which local officials touted as a vote of confidence in the region's recovery. The mayors of Lake Charles, Sulphur and Westlake all spoke at the event.
The project will take time: Construction is to begin in early 2022 and last 20-30 months. But it will eventually provide residents with another alternative to Suddenlink, a cable and Internet provider that many complain about, particularly when it comes to customer service. AT&T also operates in the area.
Overall, energy and petrochemical industries will certainly continue to play a huge role in the region's economy. They currently account for around half of total GDP and roughly 10% of employment in Calcasieu Parish.
The gaming industry also remains key, with two of the area's three casino resorts long back up and running. A third — the former Isle of Capri riverboat across the Calcasieu River from Lake Charles, in Westlake — plans to reopen as an on-land casino in the fall of 2022 under the Horseshoe Casino brand, Caesars Entertainment has announced.
But while those large projects are key, a true sense of community comes from the region's local businesses, and announcements of their reopenings are often cheered enthusiastically. One example is the family-owned Pronia's Deli and Bakery in Lake Charles, which saw major storm damage but is using the opportunity to rebuild and expand.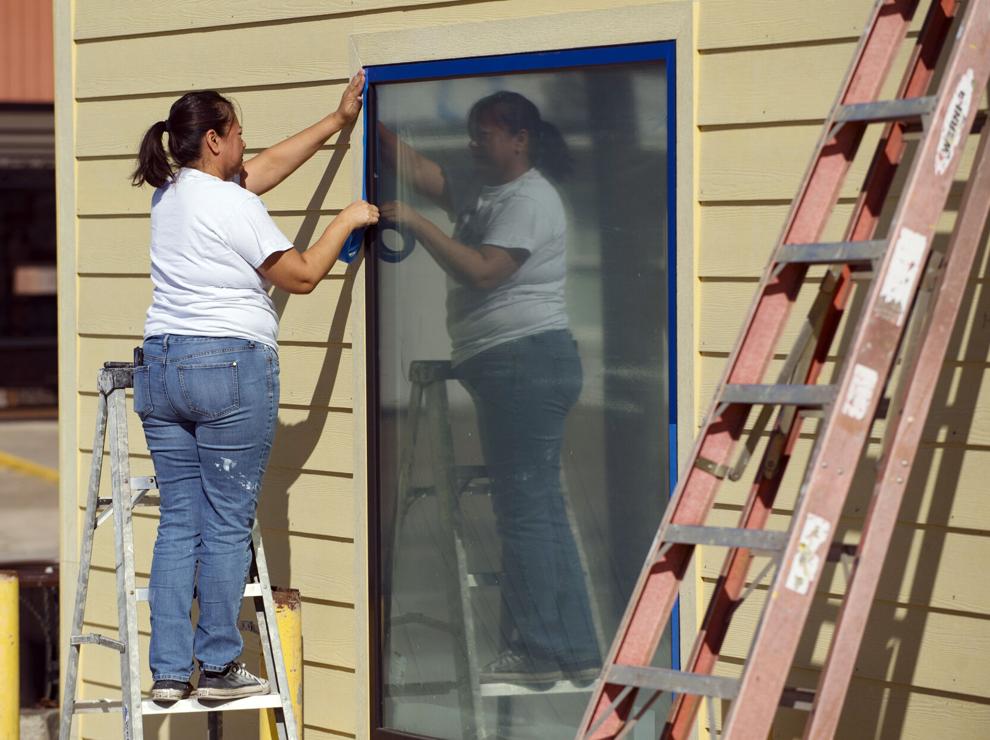 The family has run the deli since 1989, but patriarch Leroy Pronia, 84, has had various businesses since 1961.
"We wanted to add on for years, but how can you stop the business?" said Pronia, who rode out Laura at home and was keeping an eye on rebuilding on a recent day at the site. "We just never could figure how to do it. Laura figured it for us."
Panorama Music House is much younger — it opened around Mardi Gras of 2019 in a building that's more than a century old — but like Pronia's, its owners Randazzo, Jay Ecker and Buck Maraist are also using the opportunity to make changes. The new iteration of the venue will include a rooftop patio bar that Randazzo says will be named The Phoenix at Panorama "because it's literally going to rise from the ashes."
The damage to the venerable building was severe. Randazzo says the difference in pressure inside and outside the building caused it to essentially explode, throwing bricks out onto the street and peeling back the roof.
When it does reopen, it will fill a niche greatly lacking these days in downtown Lake Charles. A handful of restaurants dot the neighborhood, but other businesses remain boarded up, and live music venues throughout the city, where Cajun and zydeco are an important part of the culture, are few and far between.
"I think it's going to come back," Randazzo said of Lake Charles. "And I don't think, I know Panorama is going to be an epicenter of that downtown revitalization because it's going to be a rally point. When that thing reopens, people are going to show up and they're going to be thankful. They're going to see the work, they're going to see the tenacity that we had, and they're going to reward us with businesses and support."