LAKE CHARLES — As the day winds down, Marvin McDaniel waits for a collect call from River Bend Detention Center in East Carroll Parish, four and a half hours' driving distance from the southwest Louisiana porch where the 63-year-old is sitting, phone in hand.
When the call finally comes, McDaniel's 20-year-old son, Marshall, is hard to understand. The connection is spotty, background noise drowns out his voice at times. His dad tells him to keep his chin up, to try to stay out of trouble.
"But you can't be walking around with your head down, either," McDaniel says, his Alabama accent still strong, even after more than four decades in Louisiana.
Marshall McDaniel, awaiting trial following his arrest for possession of a stolen gun and breaking curfew, is one of 310 Calcasieu Parish inmates who remain displaced, many in far-away detention centers, as one local jail continues to undergo repairs from hurricane damages.
The ongoing separation is hard on parents, children and partners of inmates, as well as their attorneys, who often struggle to communicate with their clients placed across the state.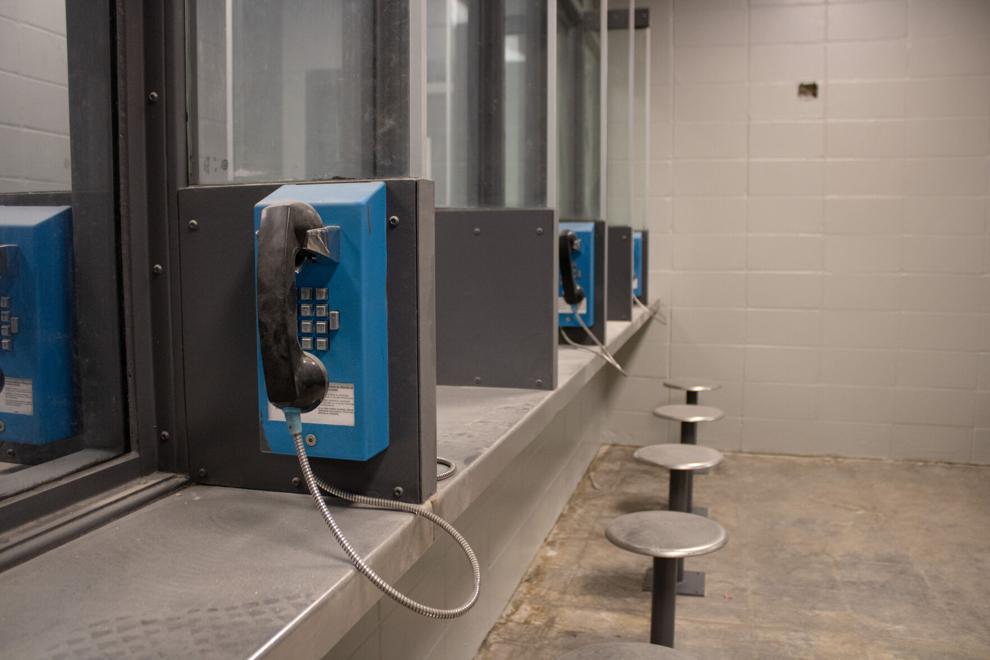 "He's shipped so far away from me, I can't go to see him," said McDaniel, who became disabled after hanging sheetrock for decades, permanently damaging his wrist and back. After losing both of his daughters, Marshall is his only surviving child. "He's all I got left," McDaniel said, fighting to keep his composure.
In August 2020, Hurricane Laura tore through southwest Louisiana, badly damaging both local detention facilities. While one reopened last fall, bringing back hundreds of inmates, the other remains closed for repairs, more than two years after the storm.
"It's basically a gut-and-redo," Sheriff Tony Mancuso said of rebuilding the Calcasieu Parish Sheriff's Prison. Trouble finding qualified contractors and supply chain challenges slowed down the process. "It's gone as smooth as it could go, considering," Mancuso added.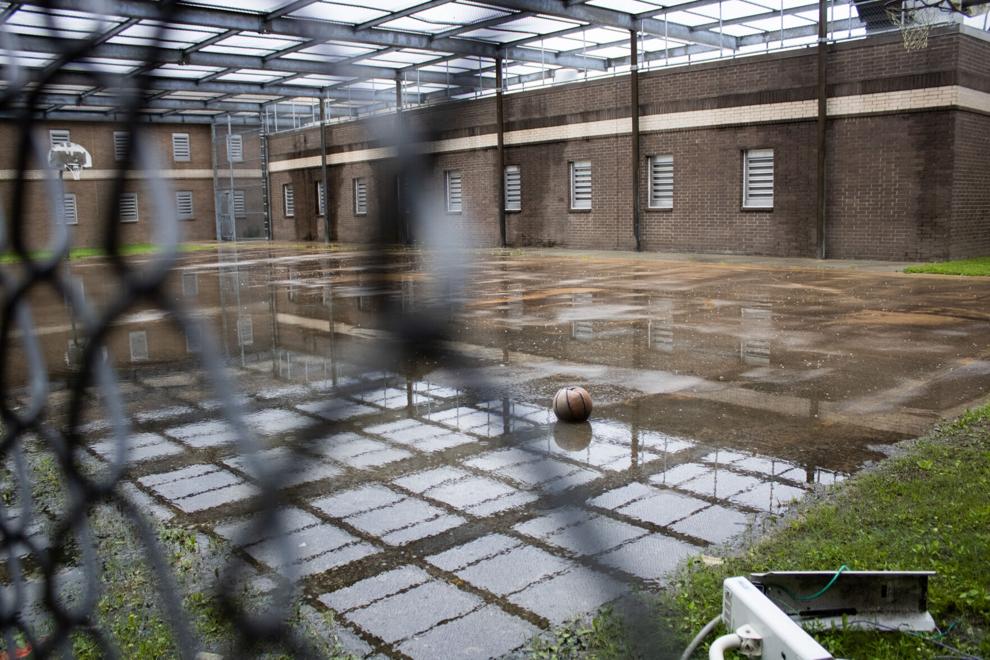 But for families, the distance is making an already difficult situation even harder.
For Kimberly Green, this means caring for her three daughters by herself, on top of her job managing a hospital kitchen, which often requires her to work overtime. The father of her children was arrested at their home two days before Christmas and shipped to River Bend a few weeks later.
"He mainly was the one who stayed home while I went to work," Green said. Finding someone to care for her three-year-old every day has been challenging. "Every morning I have to get up and figure out: who's going to watch her today?" she said.
If their father was housed at the local jail, Green said she'd take their daughters to see him. But driving hundreds of miles to the East Carroll detention center just isn't in the cards for the young mom, who only recently got her own car, and it's been hard on their children.
"The kids ask about him. They love their dad," she said. "That's all they know, they know me and him."
Mancuso said his office tries to take every inmate's circumstances into consideration when deciding whom to ship off and bring back, weighing factors like whether they have sick or elderly relatives, and whether they can and want to work at the local jail as trustees.
"We can't keep everybody," the sheriff said. "It is very difficult and we do it constantly. It's a juggle."
The displacement of inmates is creating challenges for their attorneys as well.
Only being able to speak to their clients over the phone or via video conference creates a host of confidentiality concerns, because attorneys can't be sure that no one else is listening in. "You can't have frank conversations," said Mitchell Bergeron, deputy public defender at the Calcasieu Parish Public Defenders Office.
Preparing for upcoming court dates is equally difficult, said Elizabeth Traub, the public defender assigned to both McDaniel and Green's partner, Joseph Carrington, who was arrested on two counts of theft under $1000 and two counts of simple burglary. He is also awaiting trial.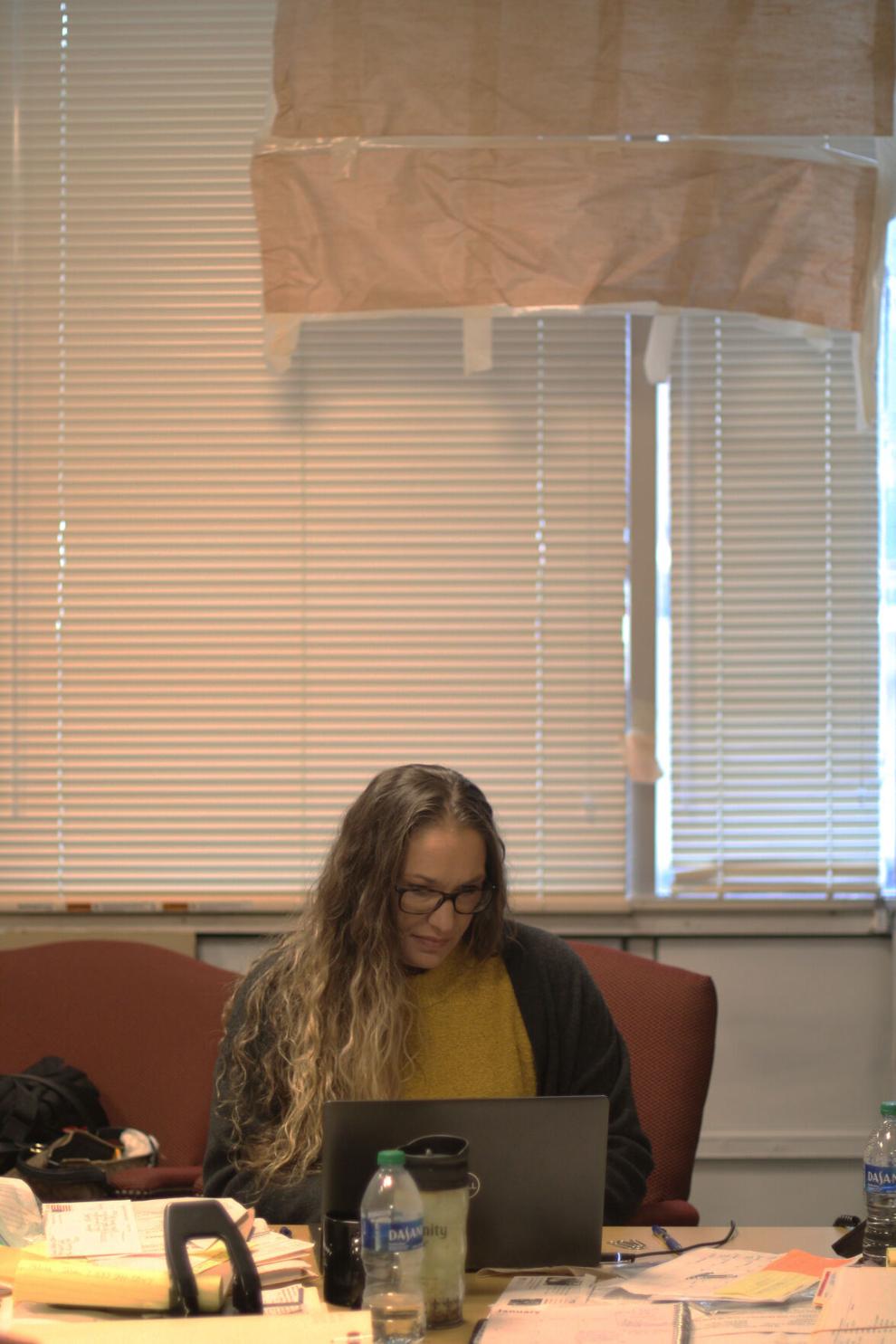 It's especially challenging in cases where inmates face long prison sentences or the evidence is complicated. "They need to see what I'm seeing, they need to see the evidence," Traub said. "I need them back here."
Meanwhile, the dislocation of inmates means everything moves slower, Bergeron noted, adding to an already immense caseload. Every day, the office fields hundreds of phone calls from frustrated family members and clients, eager to have their loved ones back home or get an update on their case.
Meanwhile, attorneys like Traub are in a constant state of triage: Whose case do they need to investigate now, before witnesses or evidence disappear? Whose court date is coming up next?
"The amount of stress everybody is under — our clients, their families, us — it just gets compounded every day," Traub said.
The sheriff, too, is feeling the pressure. "This was one of the most difficult times of my career," Mancuso said. After nearly 20 years as sheriff and almost four decades with the department, Mancuso recently announced that he will not be seeking re-election this fall.
If all goes according to plan, the jail should be reopened by then — that's if the sheriff can find enough people to staff it. Currently, Mancuso said repairs should be completed by June 30, but hiring has been a significant challenge.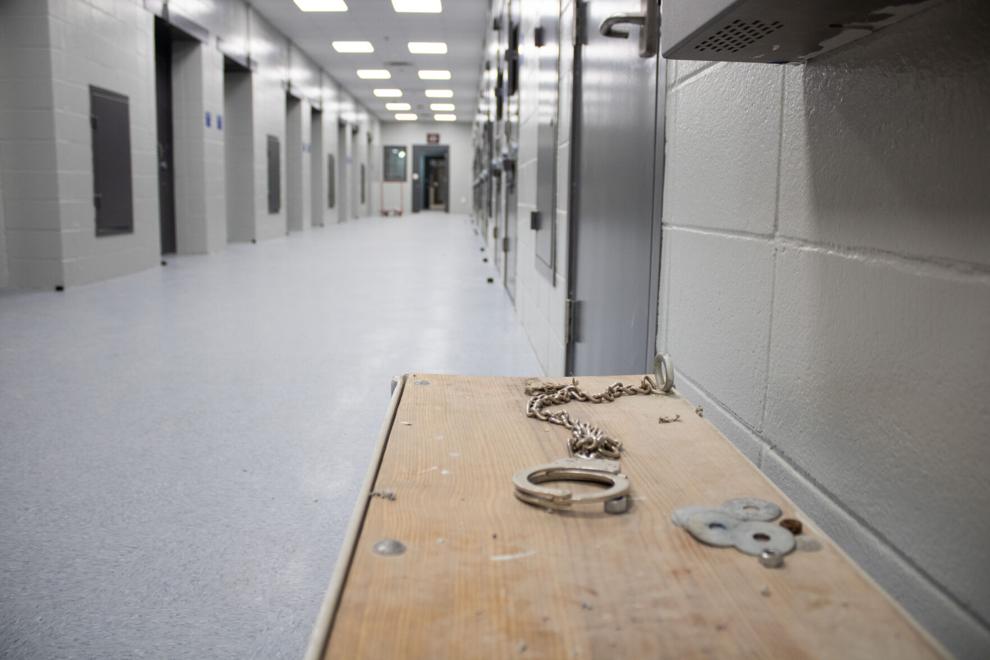 "We have the spots available, we're budgeted for them, we have the money to pay them — we just can't get them to come to work," he said.
In the meantime, families try to make do. McDaniel is trying to scrape up the money to get his son out. His best bet: a property bond on his Lake Charles home, which, like the jail, was damaged badly by the hurricane and is in need of repairs. His son Marshall recently became a father himself. Earlier this month, he got to see his baby girl for the first time — via Zoom.