The stories were stirring.
The heroes of the Cajun Navy -- an impromptu flotilla of ordinary men and women with no admiral, no uniforms, no military medals awaiting them -- used their boats, boating prowess and compassion for their fellow man to render much-needed aid during the historic south Louisiana floods.
READ 150 STORIES OF CAJUN NAVY HEROICS HERE. 
Friends, family and those rescued sent us 150 stories of heroism by the Cajun Navy. Here are just a few that we just can't forget:
Married on Aug. 13, a hero on Aug. 14
Trent Naquin's Aug. 13 marriage to Devon Brignac of Gonzales didn't go exactly as planned.
After the flood inundated his new bride's hometown, many guests were unable to attend the ceremony. The next day, instead of going on a honeymoon, Naquin loaded up his boat and spent several days assisting in flood rescues.
"Trent gave up his precious time with his new bride on Monday and Tuesday to come help make rescues before returning to work," Wendy Carter of Gonzales wrote.
---
---
Not seeing the video below? Click here.
In a scriptural story passed down through the ages, a handful of fishermen without special t…
---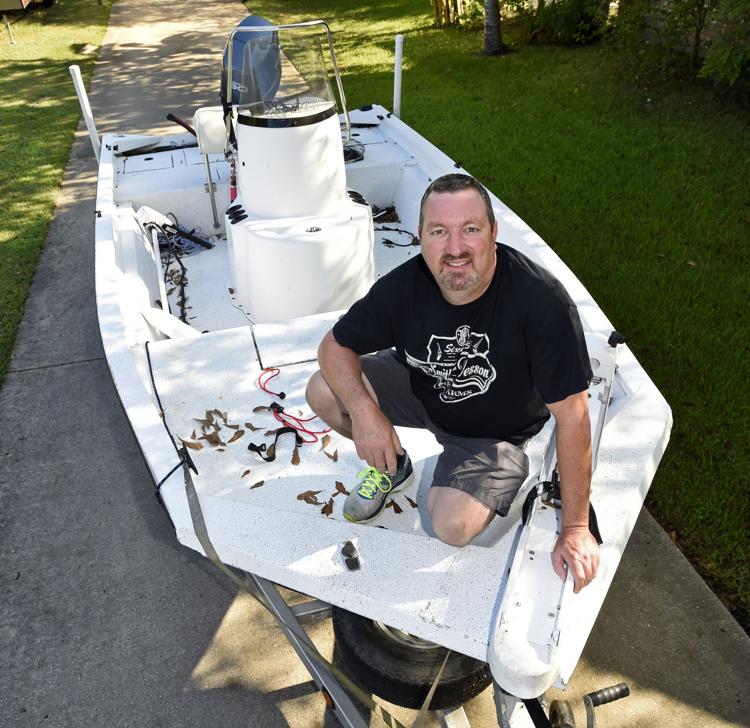 Ten hours straight
Jere Delaune of Brusly only wanted to help.
As Keith Silvio of Baton Rouge reported, Delaune not only helped get Silvio's family to safety, he and Silvio continued making numerous rescue missions for 10 hours straight. By Silvio's estimate, Delaune moved about 200 people to higher ground, including many in wheelchairs, elderly and children.
In one particularly dramatic rescue, Delaune pulled his boat alongside a National Guard truck stuck in rushing waters and helped remove the 20 or so men, women and children from the truck.
"He's a great example of what we stand for in Louisiana," Silvo reported.
---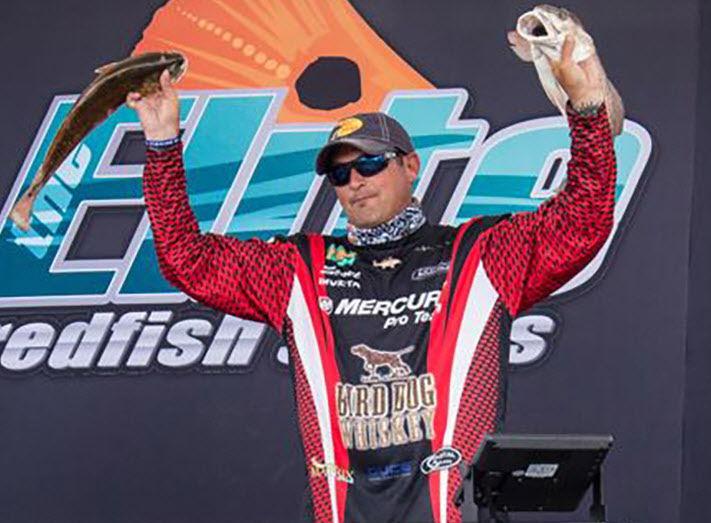 'We don't turn our backs on our neighbors'
Mark Thibidaux and his family had been of the roof of their home for 16 hours -- and it was dark.
That's when Scott Ayers of Houma, a professional fisherman, idled up in his boat, using a spotlight and bullhorn to find people needing assistance.
After Ayers rescued the Thibidauxs, in a wave of extreme gratitude, Thibidaux's wife, Tammy, offered to pay him for his efforts.
"I don't want your money, ma'am," Ayers said. "I just want y'all to remember that down here we don't turn our backs on our neighbors in time of need."
The "Cajun Navy" that swung into action during the recent flooding got a much different rece…
---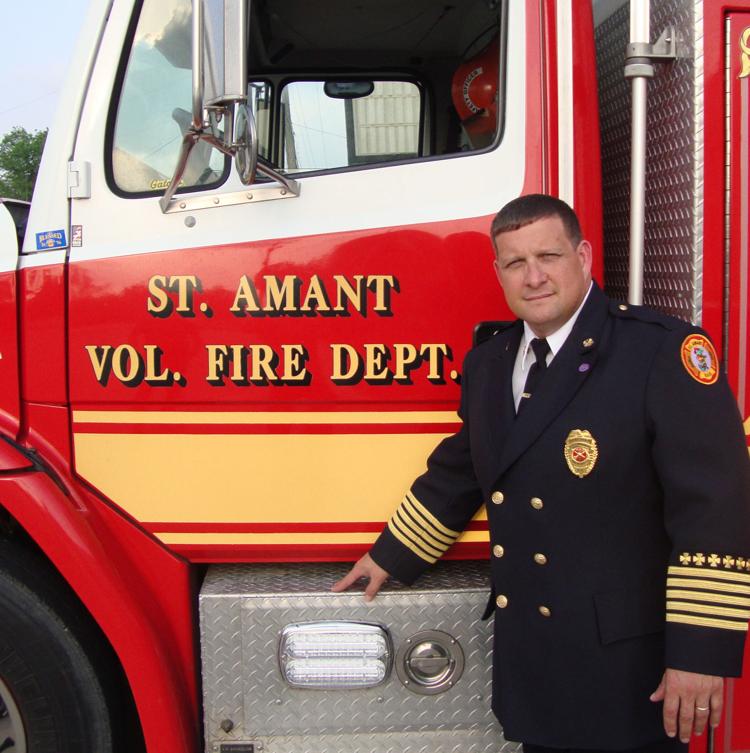 All for the love of parish, its people
His own home under four feet of water and with a bad bout of bronchitis, St. Amant fire chief James E. LeBlanc could've waited for help to come to him.
Instead, according to Louise French of Gonzales, LeBlanc worked tirelessly, 20 hours a day, taking hundreds of phone calls a day, helping direct the community's recovery.
One of LeBlanc's tasks, one no one would ever expect or want, included attending to caskets unearthed by the flood and keeding them from floating off and being lost.
"The fire chief's job is a non-paying job," French wrote. "He does all of this, as he has for 30 years, because he loves this parish and the people of this parish so very much."
They came in bateaux, canoes, crawfish skiffs and dual-engine fishing craft, launching off t…
---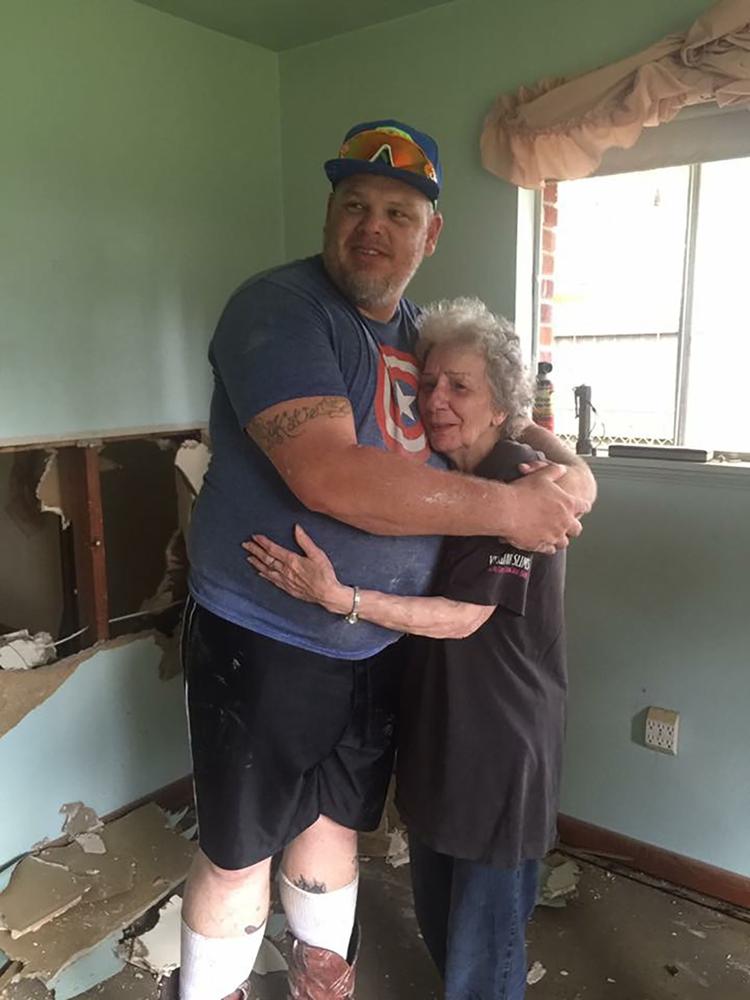 He 'swam the boat' two miles to rescue Granny
Marshal "Big Hog" Hoglund of Greenwell Springs had been out since 7 a.m. rescuing people, including family members and even his ex-wife.
But his girlfriend Jennifer Cottano's grandmother was stranded at a friend's home and she was frightened. So Hoglund set out on a four-hour mission to get Granny home.
"He got a boat and tied it around his wrist with a piece of string, and swam the boat two miles to the house she was in and got her," Cottano said. "He then swam the boat back another two miles with my Granny, her friend and her friend's three dogs."
It was not his final rescue that day, and he went out the following day to do more. Friends and family gave "Big Hog" a new nickname that weekend: Big Hero 6.
It stopped raining long enough on New Year's Eve for the extended Laiche and Duplessis famil…
---
After day of rescues, real drama begins
Boyfriend-girlfriend team Joey Bernard and Emileigh Searcy had spent the day rescuing people with Bernard's boat. Then things really got dramatic, according to the Rev. Lawton Searcy, Searcy's father.
Heading back to I-12, the pair came across a scene where a deputy had been thrown from a rescue boat and was clinging to a tree barely above water. The deputy had a broken arm, and a helicopter could not reach him.
Braving the rushing waters, Bernard, of Butte La Rose was able to maneuver near the deputy and pull him into his boat. Searcy, a nurse and medic, secured his arm and helped get him transported out.
Bernard and Searcy, who could not get out of the area, spent three days rescuing people.
Most of the Cajun Navy wouldn't call themselves heroes. 
---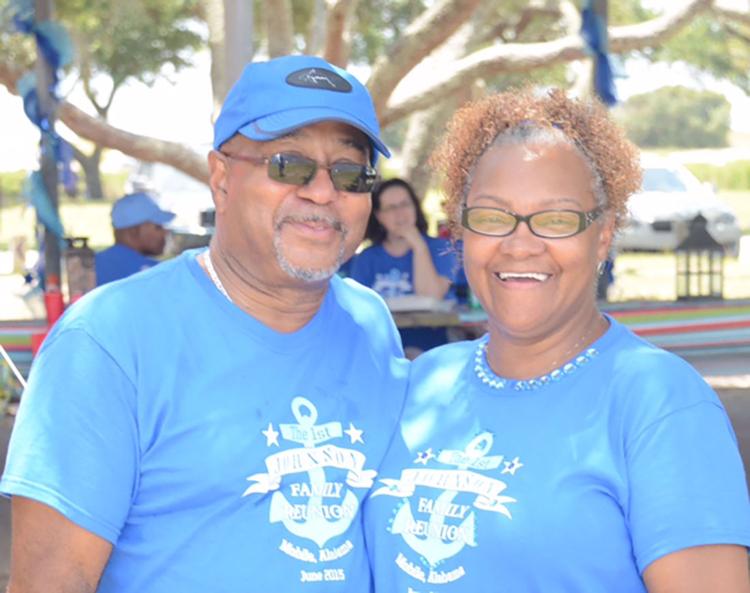 'Extreme hospitality and compassion'
At 2:30 a.m. on Aug. 14, Debbie and Eldridge Johnson learned their Denham Springs neighborhood was flooding fast. They didn't have a boat, but they had an urge to serve.
Some residents were able to get out quickly. But others became trapped, lingering in their driveways in the August heat, weighing their options and wondering their next move.
That's when the Johnsons leaped into action, as Eldridge Johnson provided cold water, chairs and other comforts to their neighbors. Noticing a mother trying to breastfeed among the chaos, Debbie Johnson found her a quiet place inside the Johnson home. Meanwhile, she entertained the neighborhood children while they all awaited rescue.
"Eldridge and Debbie allowed children, women and older persons to evacuate before they considered leaving," Melanie Griffin of Baton Rouge wrote. "They showed extreme hospitality and compassion to individuals in their neighborhood."
When The Advocate put out a call for heroes of the Cajun Navy, many of you responded with st…