Old Jefferson is a study in contrasts. Move away from the brick homes fronted by pristine lawns near Jefferson Highway and the lingering effects of August's floods can readily be seen from the street. 
Closest to Claycut Bayou, near Tiger Bend Road, piles of debris line many blocks. FEMA trailers sit in the shadows of gutted homes. In a subdivision sandwiched between Baringer and Antioch roads, many residents are just starting the journey of rebuilding.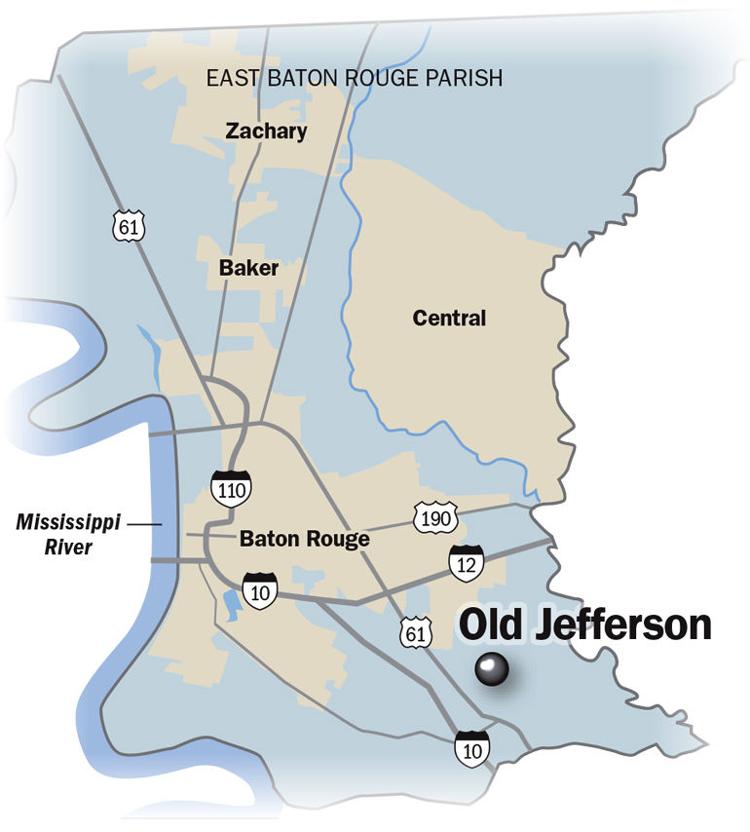 The problem isn't necessarily a lack of flood insurance. Many residents said they had insurance, a requirement for anyone with a mortgage after the area last flooded in the early 1980s. But there are still plenty of headaches, with insurance and mortgage companies demanding they check off a laundry list of benchmarks before they'll issue any payouts.
"They act like they don't want to give us the money. And they give us 50 different reasons why," said John Pace, who just recently began repairs about a month ago on the three-bedroom house he shares with his wife.
Pace is living in a FEMA trailer outside the home, located in the 7500 block of Debit Drive, with several of the family's pets while his wife stays with their daughter.
He estimates the flood caused approximately $200,000 worth of damage to house.
"We figured we'd be back in our house by now," Pace said. "I'd like to think that may happen in two months, but it probably won't."
His neighbors down the street, Chris and Judy Wyman, are also living in a FEMA trailer, along with their four kids. Their three-bedroom home hasn't been touched since they gutted it after flood waters receded.
Their mortgage company is requiring them to hire a general contractor to oversee their home's renovations before they will cut the couple a check. Frightened by the reports of contractor fraud making the news after the flood, the Wymans agreed that vetting a qualified professional was worth the delay. 
"We think we've found someone and we expect to get enough money to get started next month," Chris Wyman said.
About interviewing contractor his wife Judy said, "I wanted a list of everything he was going to do and what it would cost to see where the money is going."
But the couple does have a worry: Will their neighbors return? At least one, and maybe two, "For Sale" signs have cropped up on each block in the Wymans' neighborhood, confirming the couple's suspicions that many of their neighbors won't come back.
Real estate broker Lisa Scott Zatta says there is some truth in their suspicions. But she didn't see it as a necessarily negative sign for the area.
Most of the homes for sale in Old Jefferson are properties where investors swooped in immediately after the flood, purchased gutted-out homes and are trying to flip them for profit, she said. It's been a successful business. 
"I put one on the market last week and within 10 hours I had three to four offers," she said.
Zatta said there are currently three active sales for renovated homes and 14 more pending on post-flood repaired houses in the Old Jefferson area.
The original sellers, she said, are mostly older homeowners who were in a better position to sell because they didn't have mortgages, or owed very little on their houses.
"As a whole, my district is bouncing back great," said Dwight Hudson, the representative for District 9 on the East Baton Rouge Parish Metro Council, and himself a real estate agent. "A lot of these homes are coming back updated and because there is such a low supply in the housing market right now, we're seeing a lot of demand so homes are selling quickly."
That's a relief for many residents. "Our biggest concern, after the flood, was that people who want to leave, sell their homes and the (housing) market would become really low," said Laramie Minga, who is about a month away from moving back into his renovated house on Profit Avenue.
Minga didn't get his insurance payout until January. But he isn't complaining because he believes the upgrades to his home and the booming housing market in the area may be the silver lining he wasn't expecting.
"We've already seen a number of people renovate homes and sell them for more than what they were valued for," he said.