Following the May 22 memorial service for his infant son Kay, Eric Lindell stood outside a small church in Santa Rosa Beach, Florida, wiping away tears and reconsidering the course of his life.
He'd always made his living as a musician. A nimble guitarist, soulful singer and prolific songwriter, he toured the country with a melodic brand of Gulf Coast blues 'n' boogie refined in New Orleans.
But in the raw aftermath of Kay's death — a birth defect didn't allow the baby's lungs to develop properly — Lindell could not stomach being away from his wife, Sarah, and their 8-year-old son, Harlan.
Maybe it was time to quit the music business, with its many frustrations, and get off the road. Maybe he should take up a more conventional craft closer to home.
Ultimately, after a five-month hiatus and much soul-searching, Lindell resolved to make music again. On Saturday at Rock 'n' Bowl, he and his band will perform in New Orleans for the first time since December.
"I'm just trying to balance it all out," he said recently. "Play some music, and be with my family. We're trying to spend as much time together as we can right now. We'll see how we do with that."
Eric Lindell grew up an avid skateboarder in Sonoma County, California. As a teenager, he formed a skate-punk band, playing loud and fast. Over the years, he gravitated to less aggressive music informed by blues, R&B, reggae and Van Morrison-style soul.
He moved to New Orleans in the late 1990s and was soon a stalwart of the local scene. He released albums independently and via the Chicago blues label Alligator Records. He toured far and wide, attracting big crowds at the New Orleans Jazz and Heritage Festival.
Along the way he met Sarah, a free spirit from Alexandria. Together, they bounced back and forth between south Louisiana and the Florida Panhandle; they eventually bought a small house in Santa Rosa Beach. "We're kind of gypsies," Lindell said. "We've got wandering feet."
His profession also demanded wandering feet, but the grind took a toll. Moments of joy onstage do not always balance out endless hours in a van, homesickness, and the demands of being a bandleader, husband and father.
"It's a tough business to be in," Lindell said. "It's emotionally and physically exhausting. And I'm a control freak — I'm not that good at delegating."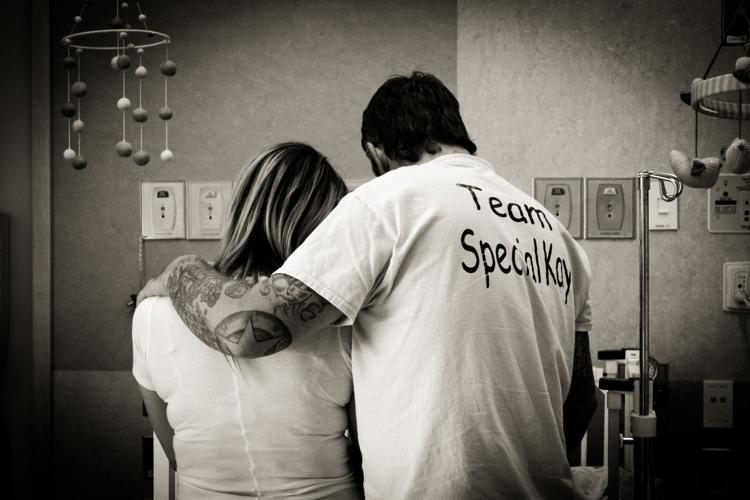 In mid-2015, Sarah got pregnant. She and her doctors soon realized something was wrong. In utero, the baby was diagnosed with congenital diaphragmatic hernia, or CDH. His diaphragm was not developing properly, allowing abdominal organs to push into his chest cavity and inhibit lung development.
The pregnancy would be difficult, and the baby's chances for survival were slim.
Shellshocked, Eric and Sarah decided Children's Hospital Colorado, a leading CDH research and treatment facility near Denver, was their best option. They would move to Colorado for the duration of the pregnancy.
Lindell's Dec. 26 appearance at d.b.a. on Frenchmen Street was his last show for more than five months. He even skipped the lucrative Jazz Fest season and a high-profile slot in the Blues Tent.
"We dropped everything," he said. "I canceled the gigs I had, and I didn't take any others. We just switched gears."
In Colorado, Sarah dealt with serious complications of her own as Lindell "switched into Mr. Mom mode. I walked Harlan to school every day. It was nice. After having that much time off, you don't want to leave that."
He was already disillusioned with the music business, especially after being conned into overpaying for a lemon of a tour bus. He eventually abandoned the bus in Boston.
Fed up, he was ready to abandon his career, too. "I was really feeling defeated. My faith in humanity was getting a little worn thin."
Lindell had quit skateboarding in 2000, after several injuries. In Colorado, he started taking Harlan to a skate park. Before long, he was going on his own after dropping Harlan off at school.
Skating supplied a welcome distraction. It also reminded him of when he first started playing music. "When we were kids in the garage, I didn't know anything about music – we were just making stuff up. It was such a good feeling."
Somewhere between the ages of 15 and 46, "that feeling got a little faded. The business side of it can really get overwhelming."
During his first few months in Colorado, he hardly touched a guitar. But after he rediscovered skateboarding, he found himself watching vintage videos on YouTube of skaters he idolized as a kid, turning down the sound and playing along on guitar.
"That kind of brought me back a little bit," he said. "That re-sparked a little interest, got me excited about playing."
At the same time, he and his family needed each other more than ever.
Kay Chevalier Lindell was born on March 2, and immediately whisked into treatment. He was not expected to live long.
But the baby's tenacity defied expectations. He survived until May 13. That day, Sarah and Eric were finally able to hold Kay without any tubes or machines attached to him. He died in their arms.
Nine days later, friends and family gathered for a brief memorial service at Point Washington United Methodist Church in Santa Rosa Beach. The preacher praised the "short, sweet" life of little Kay. Sarah spoke briefly. Eric did not, could not.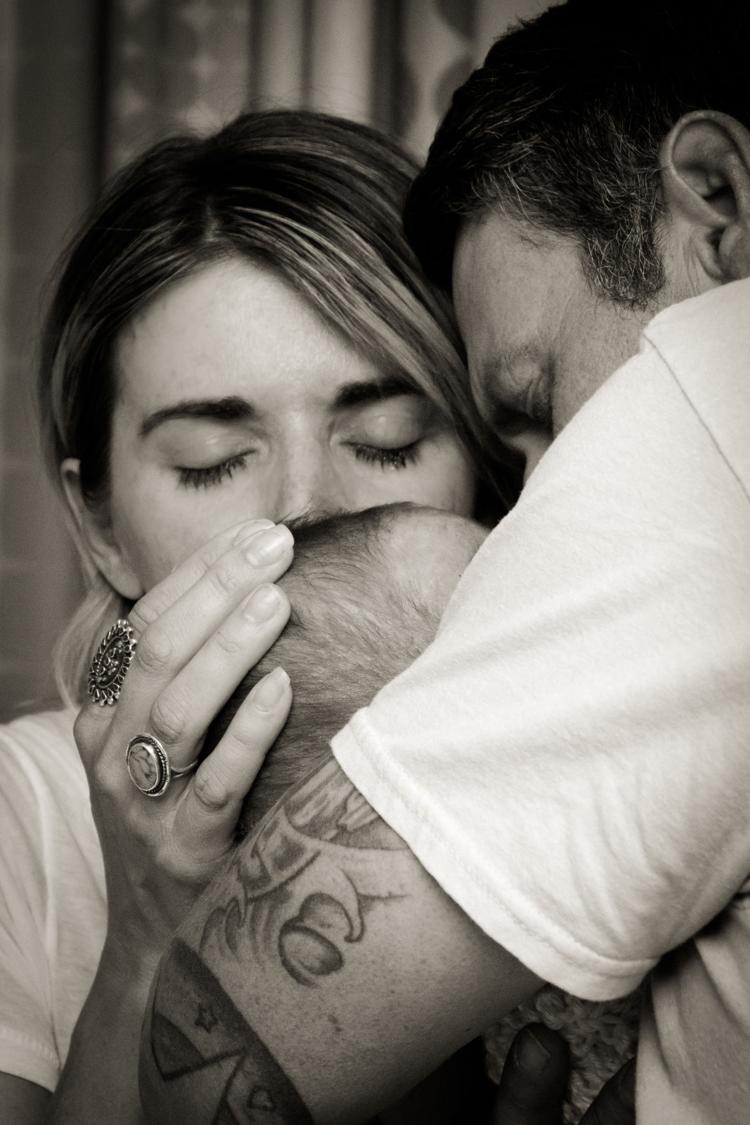 Afterward, they hugged a long line of well-wishers outside. Eric couldn't fathom leaving his family to go back on the road, not after all the heartache. Instead, he might apprentice with a buddy who welded decorative ironwork.
"I gave so much to playing music," he said. "It took so much of me, and consumed so much of me as a person. I was feeling like I'd had enough. I basically told my wife, 'Look, I don't want to do this anymore for a living. I don't want to be gone.'
"That didn't settle very well with her. She's like, 'You're really scaring me right now.'"
In the weeks after Kay's memorial, the couple debated what to do as the bills piled up. They finally came up with a solution: For the next year at least, they'd all go on tour together. Harlan would be home-schooled on the road. They'd visit friends and family around the country. And Lindell would curtail his schedule, taking only the best gigs.
"If you don't take control of your own time and life, it can really get away from you," he said. "I got so caught up taking every single gig … I don't want to work my life away. I love playing music, but like anything, you've got to pace yourself."
In June, he traveled to Kansas City for his first show in more than six months. His drummer and one of his saxophonists got stranded in Houston and missed the show. "We're sitting there in Kansas like, 'Well, welcome back to the music business,'" Lindell recalled, laughing.
They ended up borrowing southwest Louisiana singer Marc Broussard's drummer, who was also in Kansas City. "I really hadn't had much desire to play, even up until right then," Lindell said. "And then we started playing the sound check, and it felt good."
Since then, he's performed in Chicago, California and Colorado, where Sarah and Harlan joined him for a week off. They all drove home to Florida together.
He's excited about his return to New Orleans. "So many musicians and people from our community reached out and helped us. It really restored my faith in humanity. There's a lot of warm hearts and good people out there."
Stepping away from music may have given him the perspective he needed.
"After we played that first gig in Kansas, I realized how fortunate we are as musicians to do this. It doesn't matter what you do – you've got to deal with b.s. And there's not a lot of jobs where you show up and people clap for you.
"I've invested a lot in this – my whole life. I'm not going to be able to get away from it. Whether I do it for a living or for fun, I'm still going to do it. It's who I am."
Note: Photos used with this article are courtesy of Now I Lay Me Down to Sleep, a nonprofit organization that provides free photography services to families facing the loss of a newborn.