This Carnival, New Orleanians have the opportunity to witness what is probably the first rock opera created by a group of Reddit users.
Called Oedipus Max, the musical spectacle will take place Friday at the Piazza D'Italia. The four-hour event will light up the piazza with projection-mapping a la Luna Fete, plus DJs, live music and art installations. And it all revolves around a costume ball thrown by the Krewe of Vaporwave, which materializes out of its Internet home once a year for a real-life Carnival party.
"It's a ball … it's an opera … it's a party … it's all of the things. Every single one of the things is what this is!," boasts the krewe's website.
In early 2016, the Virtual Krewe of Vaporwave was organized by "A/V artists, DJs, composers, coders, technicians, builders, hackers and misfits," said spokesperson, Arthur Grant (a pseudonym — as in traditional Carnival organizations, officers are not identified).
Vaporwave threw a virtual parade, all online. Members never met face to face, but connected via Reddit, Craigslist and Facebook, and submitted their work via spreadsheets and shared folders. The Mardi Gras parade, "attended" online by hundreds of onlookers, felt surprisingly reminiscent of Carnival.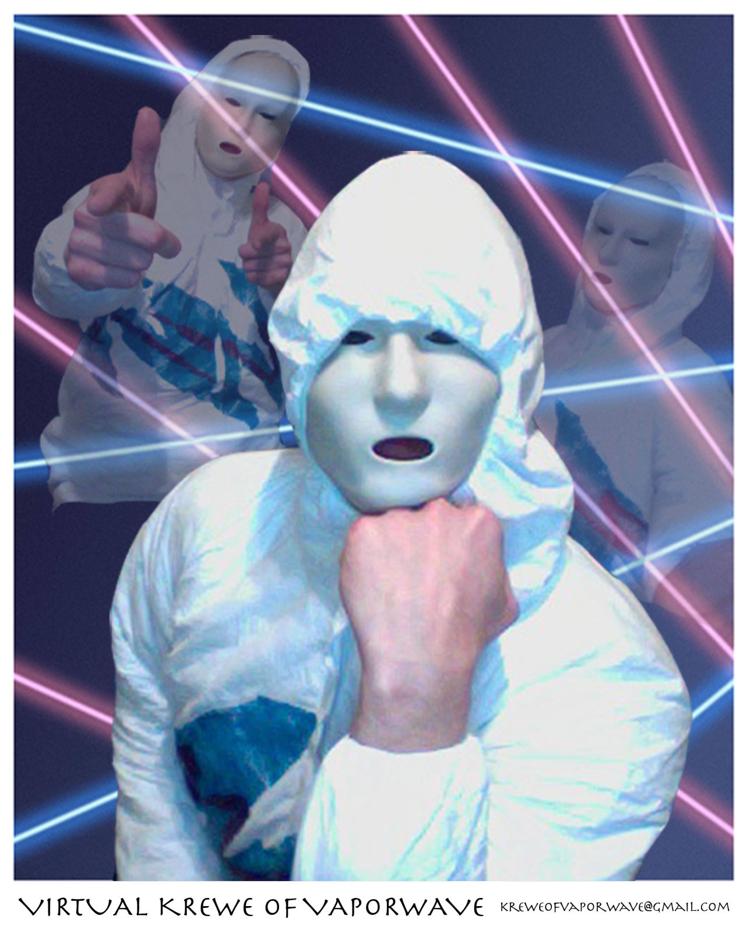 "Parade participants are masked during Mardi Gras to remain anonymous," said Grant. "Same with us. Groups of krewe members spend the year working on their individual float. Same with us, but ours is designed online."
2019 marks Vaporwave's fourth Carnival installation, and this year's promises to be their most ambitious project yet. 
A different kind of opera
"This kind of work wasn't on our radar until we saw Arts Council New Orleans' call for LUNA Fete artists in mid-2017," said Grant. The Arts Council noticed an increase in commissions around the country for projection mapping — the kind of technique used during LUNA Fete, their popular December lights festival, to project images onto buildings like Gallier Hall — and they saw an opportunity.
They trained more than 90 local artists in the last year, and many of those artists are now competing successfully for contracts in this city, and as far away as Napa Valley.
Vaporwave's artists, trained in the projection mapping technique, created the Carnival ball and rock opera.
"Oedipus Max: A Vaporwave Rock Opera Written for the Piazza d'Italia," will be presented in three acts. There'll be 13 songs throughout the performance, and each is created by a team of musical and visual artists.
"If you're looking for a plot to follow throughout the performance," Grant said, "you might leave disappointed." But the krewe is striving to evoke many of the same emotions sparked by traditional opera.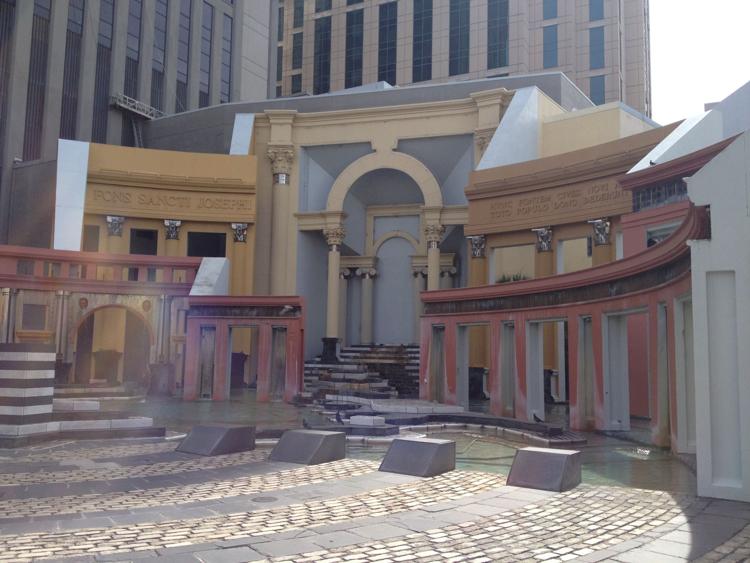 "Coordinating this many artists is challenging, but we're intentional. When we want to ratchet up the tension, you'll hear it and you'll see it. Same with the releases, and same with the climax."
Oedipus Max will run for 50 minutes, but its premiere will take place during Vaporwave's annual ball, open to the public, and will be part of a much larger experience. "The intermissions will be longer than the actual acts," Grant explained.
The event will last four hours, with 10 interlude acts already booked, ranging from DJs performing in different corners of the Piazza (sometimes at the same time), to a "Laser Libretto," during which a Vaporwave poet's work is projected by laser onto the plaza's walls.
And, because the krewe wants this to look like a night at the opera, costumes will be required. Suggestions include all-white or Victorian dress. "Basically, we just want people to look as ridiculous and wealthy as possible," Grant said. "That's kind of the joke."
A different kind of stage
It's no accident Oedipus Max will premiere at Piazza d'Italia. "It's been under renovation for three years," explained Lindsay Glatz, creative director of Arts Council New Orleans, "so this performance — and using this space for such high-level public art — is a really nice homecoming." 
Said Grant: "When Arts Council mentioned they had an interest in using the space for projection-mapping, we immediately expressed our interest. It's not an exaggeration: this is the perfect space for us."
Although Vaporwave was born on the Internet, and its parades are virtual, members discovered that real life has its advantages.
"We're internet people. Reddit people. We're used to staying home and not getting involved in this kind of stuff," admitted Grant. "But we've found a way to be a part of — and contribute to — Mardi Gras, in our unique way. And we enjoy it. That's an extremely happy coincidence." 
********************
"Oedipus Max: A Vaporwave Rock Opera Written for the Piazza d'Italia" 
WHERE: 377 Poydras St.
WHEN: 6 p.m. Friday, Feb. 22
TICKETS: $20 at eventbrite.com