The Banks Street Bar was pretty ragged in November 2005. But as I approached, it looked like an oasis, and one as improbable as a mirage.
For miles around this Mid-City corner bar, everything was dank ruin, as quiet as it was dark after nightfall. Inside, however, by the glow of a few candles and the clank of a few bottles around a pool table pressed into duty as a bar, a tiny piece of the neighborhood's old life was flickering again.
Later, the Banks Street Bar would even return live music to the mix. Ingrid Lucia singing "Romance in the Dark" here by the light of dripping candelabras in a blacked-out neighborhood captured the spirit of the day.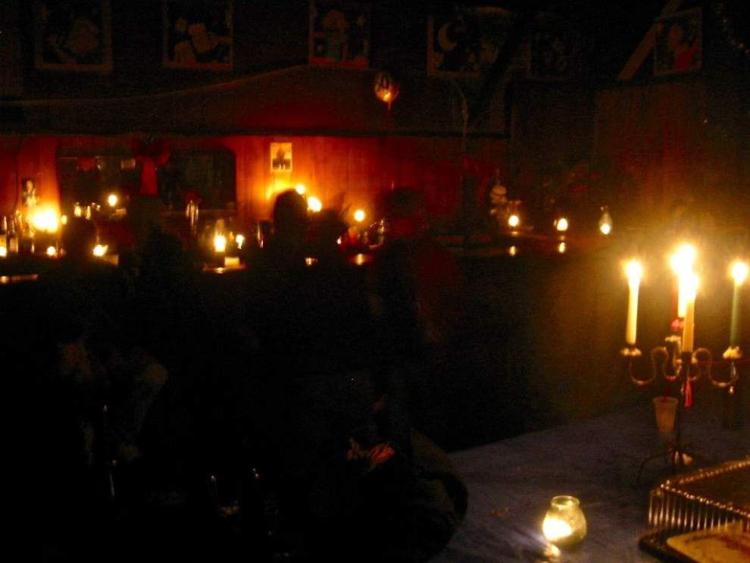 The role of restaurants in New Orleans' recovery has been widely cheered, and rightfully so. But in parts of New Orleans that were badly flooded, the return of a neighborhood bar was sometimes the first glimmer of progress.
Of course, it didn't take as much to reopen a bar. But sometimes they were able to return on much less than anyone would have imagined possible.
Gutted walls and missing windows, camping lanterns and ice chests, cash only and ad hoc hours — in the beginning, some weren't open in an official capacity. They were winging it, but then so was anybody back in New Orleans at that point.
They were bars at their most basic. But, perhaps more than ever, they also embodied the character of the neighborhood bar.
During that first dark fall and winter, they were the outposts, confirming the hard-to-believe hunch that other people actually had started trickling back home. When people were still in the look-and-leave mode, they were places to linger just a little longer.
They were trading posts too, exchanging information in a city starved for it. There was no Twitter in 2005. Facebook was still just for college kids. But the neighborhood bar provided face-to-face crowdsourcing for what was happening, what people were hearing and what was in the works.
Sure, you can say these are just old neighborhood barrooms, and some may not see anything heroic in the business of slinging drinks amid such dire devastation. But the whole point of a neighborhood bar is that is it part of its neighborhood. Flooded out along with their neighbors, they got back open quick, and when the chips were down in New Orleans, they became a lot more than just a place to say bottoms up.
Follow Ian McNulty on Twitter, @IanMcNultyNOLA.
Like any proud cook, Iris Cardona gets a thrill when people tell her they like her food.
At Charlie's Steak House, the T-bones arrive on battered iron pans with sizzle, smoke and dire warnings from the waiter to defend your shirtfr…
In New Orleans, past meals aren't always confined to the past. Sometimes they're the next thing you eat.