For Jim Blanchard, something was missing from the New Orleans tricentennial celebration.
"Every tourism official I spoke to, all they kept talking about was 300 years of food and music, food and music," Blanchard said. "They didn't seem to get that New Orleans has an astonishing architectural history."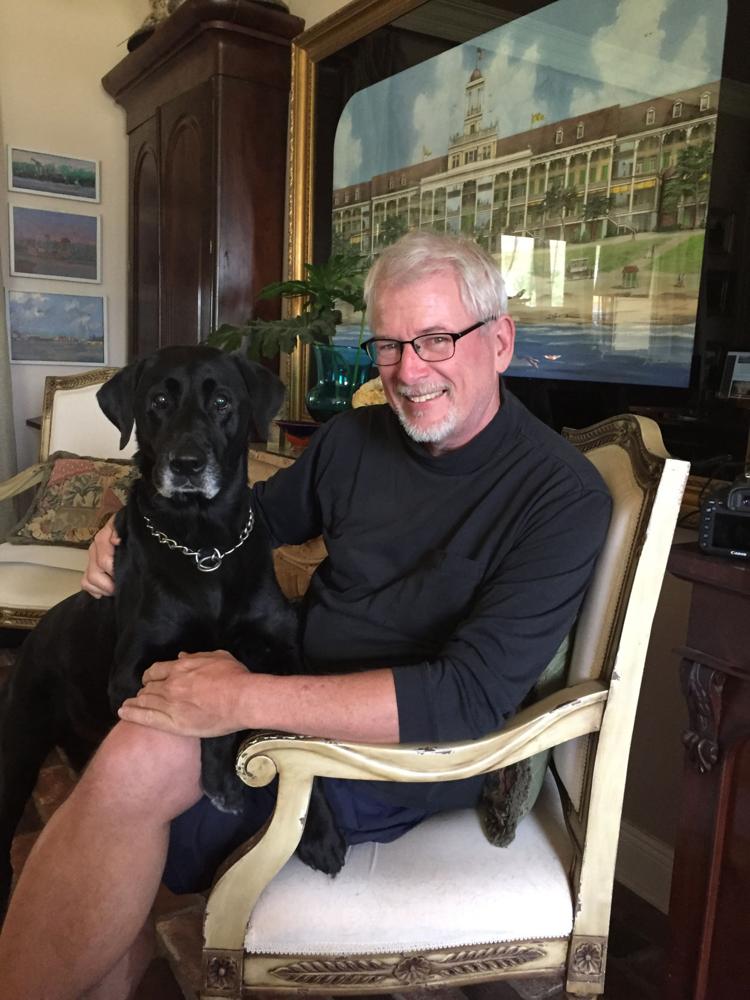 Blanchard's new, self-published book, "Magnificent Obsessions," features 200 of the exquisite architectural archival watercolor drawings Blanchard has produced in the past 30 years.
They include images of some of the most important buildings still standing in the city. More important for connoisseurs of historic architecture, the book features plates on buildings that have been lost to fire, hurricanes, flooding or just plain ignorance.
On the cover is Blanchard's rendering of the St. Charles Hotel, which stood — in one incarnation or another — at St. Charles and Common, where the Place St. Charles stands today.
'The original St. Charles Hotel was built in 1834, the same year as the St. Louis Hotel (at St. Louis and Chartres in the Vieux Carre)," he said. "They were the two largest hotels in the entire United States. New York had nothing like them — nothing like the quality of architecture we had. Someone said New Orleans in the first half of the 19th century looked like Rome and Athens combined."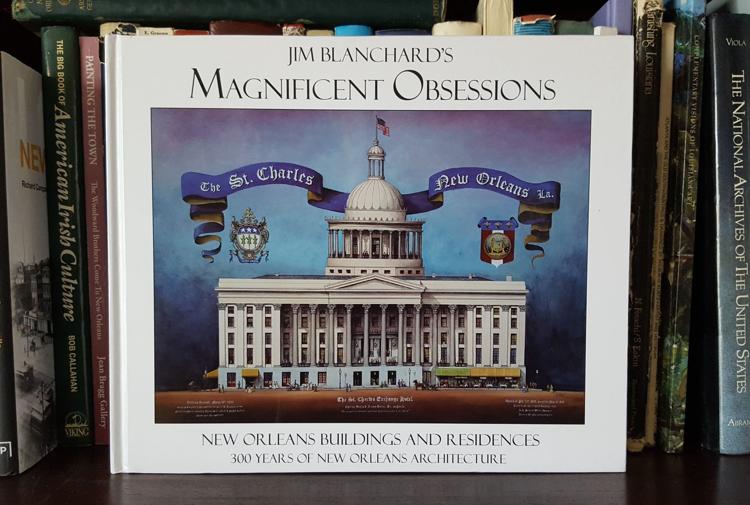 Work on the St. Charles Hotel drawing (Blanchard's term for his art works) began shortly after Hurricane Katrina and continued until just last year.
"I felt inspired to draw the hotel because of its history," he said. "The 1834 version burned to the ground in 1850 and was rebuilt almost immediately. Then it burned again in 1894 and was rebuilt without the dome. It was finally demolished in 1970 to make way for Place St. Charles."
To Blanchard, there was something about the building's resilience — disaster, recovery, disaster, recovery — that seemed to parallel New Orleans' history.
The artist meticulously draws his subjects in pen and ink before he applies layer upon layer of watercolor and gouache (opaque watercolor) to develop the mouthwatering hues and three-dimensional qualities of the buildings.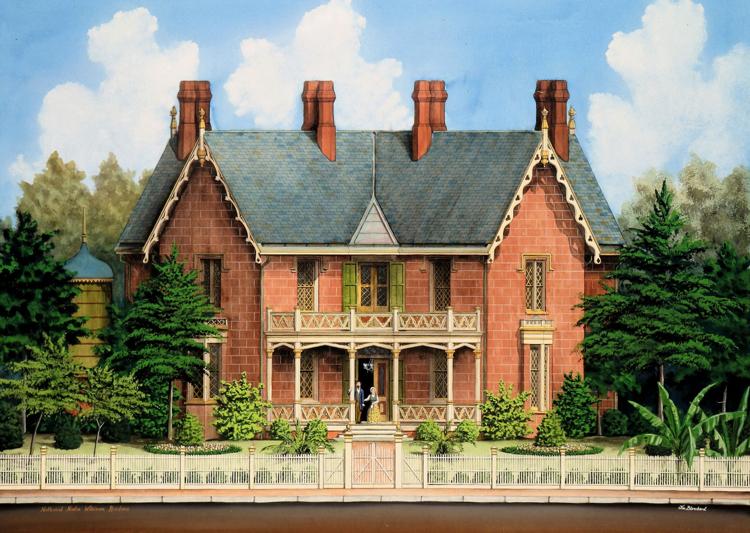 "The buildings were vividly colored, inside and out. There was no electricity and people spent time outside and on their porches. To be able to see some color, you had to make it strong," he explained.
Blanchard credits his interest in history to growing up in Thibodaux at the knee of his grandfather, Dave Robichaux, and working in his oil brokerage business.
"I did a lot of research for him and learned how to navigate parish courthouses. Then I would come back to the office and take the information and put it on a map in detail," he said. "My grandfather was a wonderful story teller who knew a lot about history. I used to hang on his every word."
Blanchard has never been to architecture school or received formal training in art, making his works all the more remarkable. Some are "scaled" drawings —  which means they are based on research and images and are the closest approximations possible of what the building was. Others are "measured" drawings.
"That means I went out there and measured every detail, inch by inch," he said. "I always include the figure of a man — who is 6 feet tall — so that the viewer can relate to the proportions."
The artist, whose works will be the subject of an exhibition at the Ogden Museum March 8 through Aug. 19 ("A Precise Vision: The Architectural Archival Watercolors of Jim Blanchard"), confesses that the title of his book refers to himself.
"I know that I am obsessed – I have a long list of buildings I want to render – too long to mention. And I don't take commissions anymore, unless I love the house and love the owner. I want to show houses as they were, to put them back in their costumes, to show how beautiful they were and are," he said. "The images are my version of the truth."
Note: Because the book was self-published, it is not in wide distribution. Copies are available at The Historic New Orleans Collection, Garden District Book Shop, and Octavia Books in New Orleans, and at the Houmas House gift shop in Darrow. Learn more at jimblanchardgallery.com.