Parkway Bakery & Tavern didn't have many of its neighbors back the day it reopened late in December 2005, but the po-boy shop near Bayou St. John sure had plenty of company.
People flocked to its door for roast beef po-boys and bags of Zapp's potato chips, the mainstays of Parkway's initially limited menu. They were joined by reporters and news crews from around the country, all documenting the prospects of a city then under a giant question mark.
"We didn't know what to expect, but you just knew you had to get back open," said Justin Kennedy, who now runs Parkway with his uncle, Jay Nix. "It was important to tell people we were back and show that the city would be back."
From the earliest days after Hurricane Katrina, the fate of New Orleans restaurants has been a matter of fixation, and not just because people wanted to know where they could go eat.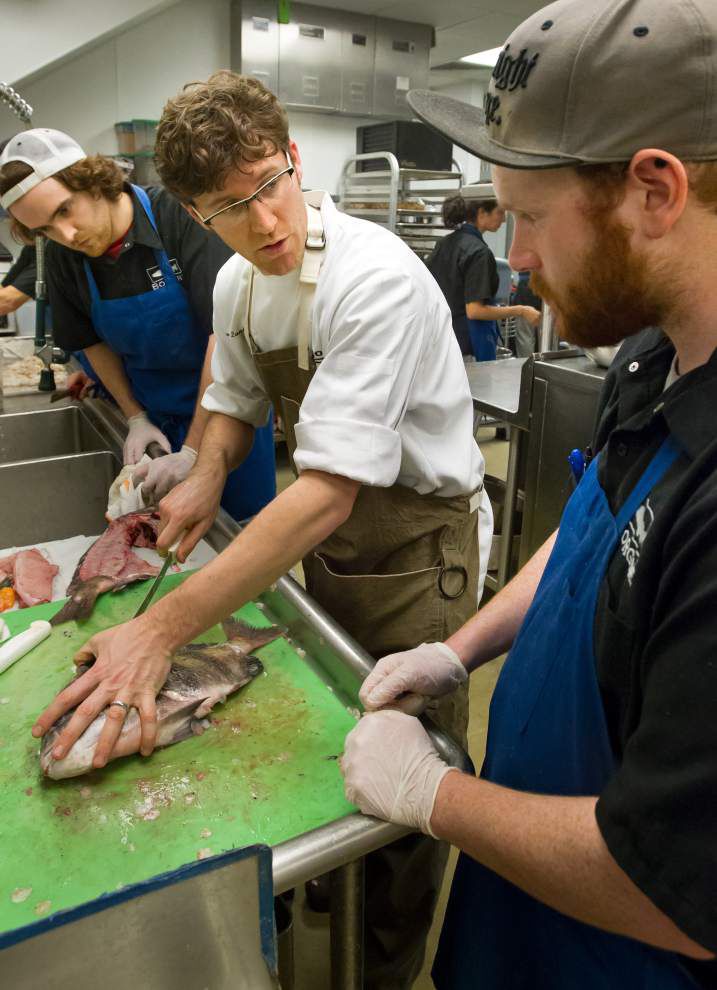 Restaurants have one foot in the city's economic world and another in its cultural realm, both of which were in serious doubt after the destruction and displacement dealt by the levee failures. As the city has rebuilt, the restaurant scene has been a center of attention, serving as a barometer for the pace of recovery and a lens on changes wrought along the way.
Restaurants are squarely in the spotlight again as the world sizes up New Orleans 10 years later, and they present some contradictions. While rife with the sort of new eateries and styles you can find in any city, the dining scene remains closely connected, and in some ways better attuned, to its own regional cuisine.
For New Orleanians taking their own look around at this milestone anniversary, a few narratives rooted in the Katrina experience help show not just how far our restaurant community has come but also where it's headed.
Roots, re-invigorated
All over the country, the divide between high-end, chef-driven restaurants and casual, anytime eateries has faded. Post-Katrina New Orleans provided fertile ground for the trend, and that's led to a niche for casual dining that melds modern tastes with distinctively local flavor.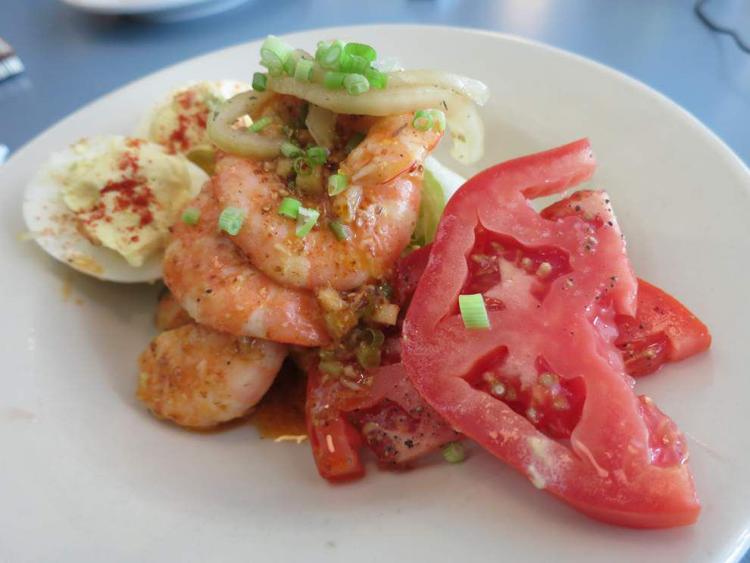 These are restaurants that let you know you're eating in New Orleans — that look and function like the old standbys — but bring a different edge to the food. The return from Katrina was often the inspiration, and provided the appetite, too, by opening the way for change while feeding the longing for the familiar.
It finds different expressions in different neighborhoods, from the more upscale Café B in Old Metairie to the New Orleans-meets-Deep South angle at High Hat Café to the Creole comfort food approach at the Munch Factory in Gentilly and the playful, sometimes eye-popping inventiveness at Seither's Seafood in Harahan.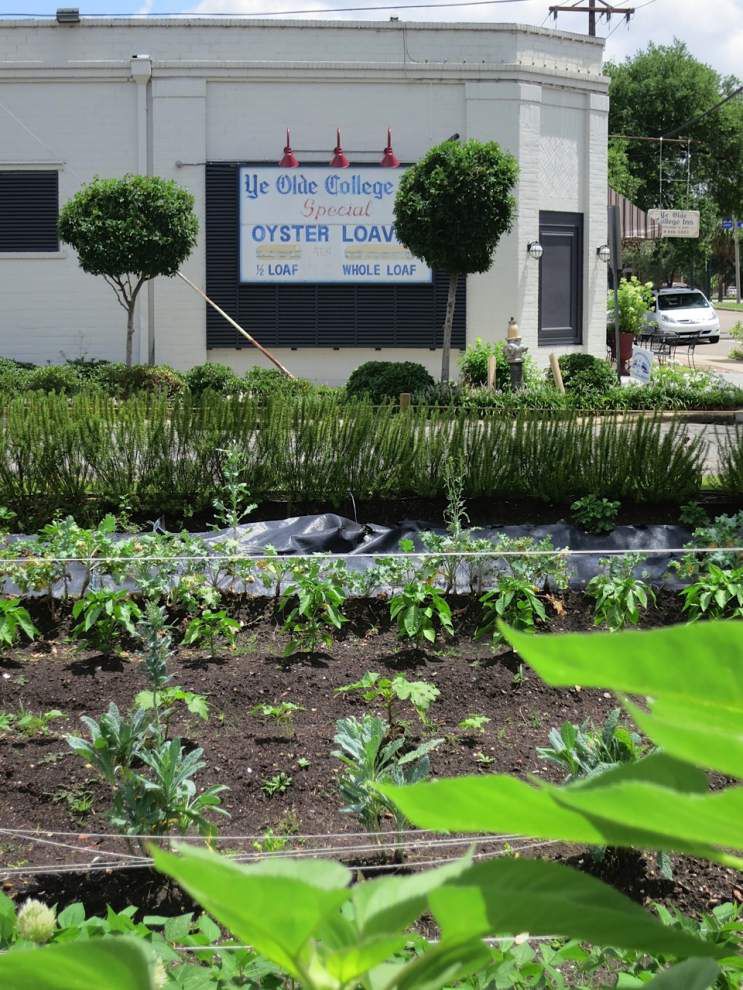 Perhaps the best example is also a key Katrina transformation. The Blancher family, operators of Rock 'N' Bowl, took over the 1930s-vintage restaurant Ye Olde College Inn in 2003 and began slowly changing its very old-fashioned menu. After Katrina, they reopened in an adjacent building that had weathered the flood in better condition, and they kicked their changes into high gear. Today, you can find redfish with tomato vinaigrette and salads supplied by an on-site garden next to the standards like onion rings, turkey gumbo and paneed veal.
"It wasn't just about getting back to business. It was an opportunity to do it better, and I think you saw that all over the city," said proprietor Johnny Blancher. "We were able to leapfrog ahead to all these things we wanted to do. Katrina gave us the opportunity to stop, reinvent ourselves and I think people were ready to embrace it."
Source matters
The trendy restaurant menu that name-checks every supplier or traces the provenance of each ingredient has become the stuff of parody. But when it comes to Gulf seafood, that essential wellspring of Creole cooking, Katrina revealed the vital role of this supply chain, and how fragile it could be, making explicit the need to support the Louisiana fishing community.
The mostly small, family-run businesses that comprise so much of the fishing industry were on the frontlines when Katrina hit. The BP oil disaster that followed, a succession of smaller storms and rising pressure from imported commodity seafood has only made the stakes more apparent.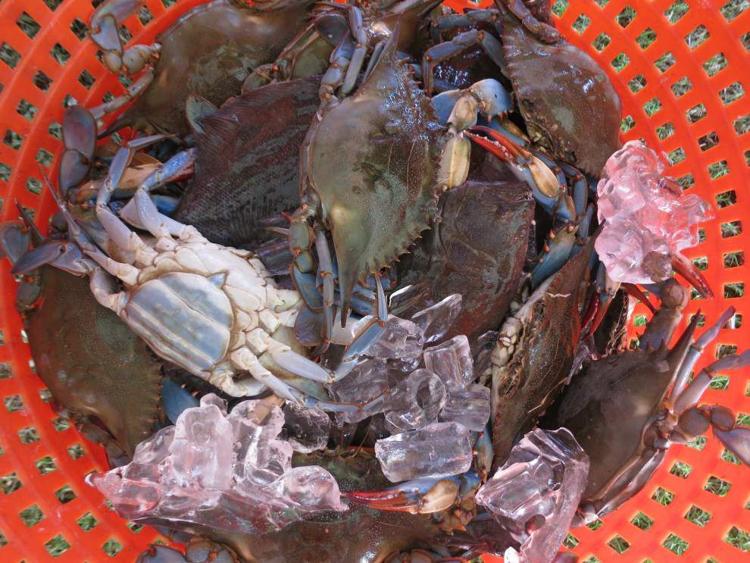 Harlon Pearce, owner of the distributor Harlon's LA Fish & Seafood, was chairman of the Louisiana Seafood Promotion and Marketing Board when Katrina struck. After years of rebuilding infrastructure damage and grappling with perception issues, he said the seafood industry is now on a better course.
"The awareness to locally-caught seafood has really come of age in the last five years, but it started with Katrina," Pearce said. "A lot of people started drifting back to their roots, to their own seafood, and at the same time you had this wave of fishermen realizing they had to do things different. The way they catch, handle and ship seafood is much better now, the quality is higher."
There's a greater variety of Gulf seafood hitting the dock now, too, and an audience in New Orleans more primed to try it. There are high-profile showcases now, like Pêche Seafood Grill and Borgne and the longer-lived GW Fins, small, innovative examples like Carmo and a great deal more potential to tap across the board.
The boom, and its reverb
A restaurant boom has expanded both the number and diversity of New Orleans eateries, and even loosened the notion of what constitutes a restaurant.
Some of this is being fueled by new blood drawn to New Orleans as its national profile has risen, though plenty also starts with homegrown talent, people who want to do something different in a city that is more receptive to it now.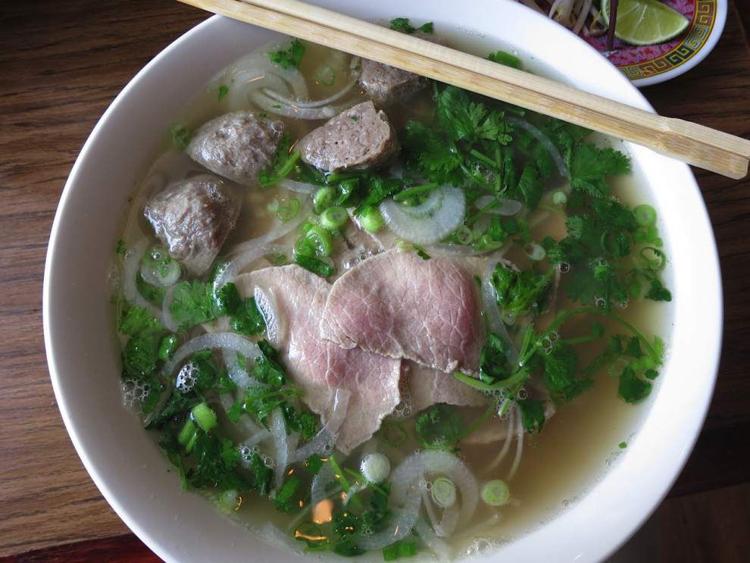 And it's not all about pop-ups, cupcakes and small plates. Restaurants for Central American and Mexican cuisine are much more prevalent, joined by Brazilian, Peruvian and others, corresponding to the area's greatly increased Latino population. Vietnamese cuisine has also demonstrated enormous crossover potential, earning many more addicted devotees for its traditional flavors and inspiring a fresh take on fusion.
While this growing diversity is sometimes portrayed as a threat to the vitality of traditional New Orleans cuisine, there's a promising flipside to having more global flavors close at hand. As the next generation of New Orleans chefs looks for inspiration and new ideas, they may find them in the expanded ranks of local restaurants.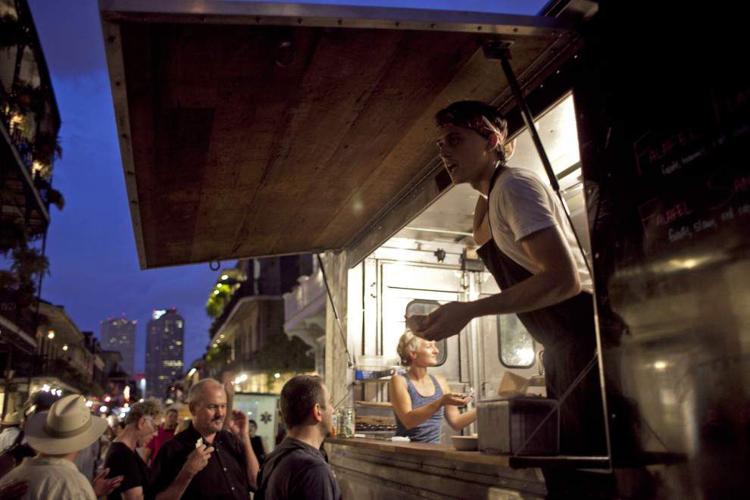 What's missing from this boom? A better pipeline for staff for this growing industry, solutions for a notoriously low-margin business to offer more sustainable, career-building earnings and benefits to employees and more diversity in the ranks of chefs and restaurateurs, especially from the city's black majority.
There's no easy answer to any of those issues. But as an industry town whose culinary scene is closely watched, these are areas where New Orleans has a chance to innovate and inspire beyond the plate.
Old school, new vigor
The post-Katrina period brought a spectacle no one could have previously expected: the generations-old stalwarts of New Orleans dining each celebrating their grand openings — or re-openings. There was an outpouring of support and outright gratitude at these occasions, but how would these prominent landmarks for a regional cuisine fare in the long haul?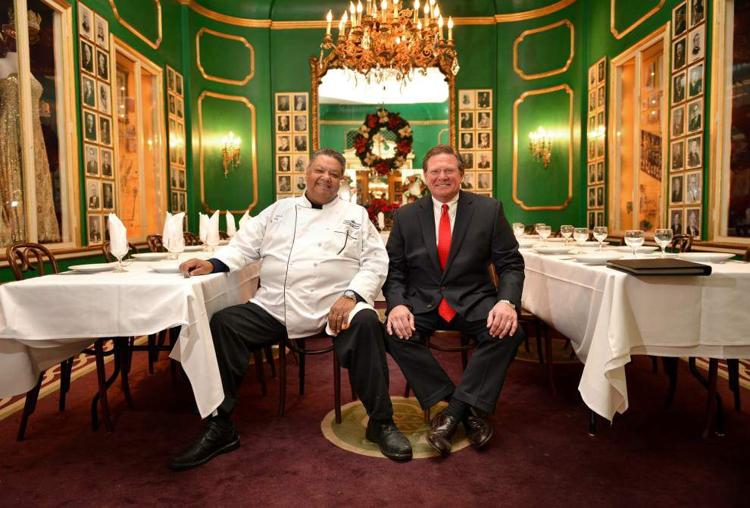 At the high-end, the old-line French Creole restaurants long known — and sometimes ridiculed — as unwavering bastions of tradition all had to restart from a dead stop, and find their own way to maneuver in a shifting New Orleans. In the years that followed, each of the Grand Dames would undergo significant change, and even complete transformations — as in the case of Brennan's Restaurant, which closed in 2013 and reopened with a more modern culinary direction and new ownership (albeit linked to the same family tree).
At Antoine's, which marks its 175th anniversary this year, a shift in the family owners at the helm preceded a raft of changes that were unthinkable before Katrina. A dining room was converted into an upscale saloon, for instance, while behind the scenes there's been a streamlining of some antiquated operations and a marketing push aimed at a younger clientele.
"After Katrina, it was clear to us that we were in a very, very different world in New Orleans from the one we had just a few months prior and that we would have to change to survive," said Rick Blount, CEO of Antoine's and great, great grandson of its founder.
From roughly $10 million in annual revenue before Katrina, Antoine's brought in $4.4 million a year later, he said. Today, however, revenues are back to the $10 million mark.
"The life of a business can be a very long one and I know my ancestors had to make hard decisions to stay relevant as their world changed," said Blount. "But the parts of the business carved in stone pre-Katrina are still carved in stone today. That's just the values of our family."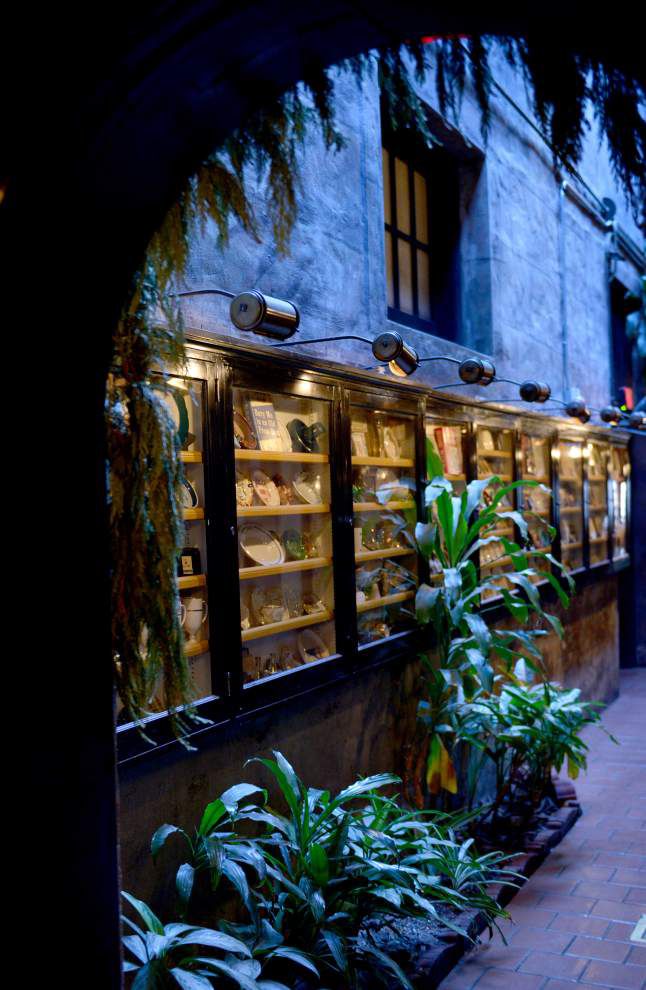 Meanwhile, across the spectrum at the causal neighborhood restaurants that returned after Katrina, evidence that New Orleans food traditions remain strong is on display daily.
For instance, while the dining rooms at Mandina's were reconfigured by a post-flood rebuild, the Mid-City restaurant still feels the same as regulars assume their accustomed spots at the stand-up bar and as the after-church lunch crowd lines up before the doors even open on Sundays.
And Parkway Bakery & Tavern makes it own case on any given afternoon, as cops and construction workers, school kids and nostalgic retirees, cooks from other restaurants and tourists arriving via Uber cars all convene for traditional po-boys.
"Business has grown and it keeps growing," said Kennedy, surveying a tented outdoor dining area, a full dining room and a bustling bar. "We're not doing anything different here. I think people are just responding to things that are part of New Orleans."
Follow Ian McNulty on Twitter @IanMcNultyNOLA.