Even though Olivia Katherine Millet and Zachary Michael Loupe had a number of mutual friends growing up in Laplace, it wasn't until they attended St. Charles Catholic High School that they met — in a chemistry lab group. (It must have made an impression on Zach, because he is now a chemical engineer.)
"We were friends before we started dating our senior year of high school," said Olivia.
Good chemistry ensued, as the duo dated while attending LSU.
A little more than a year after graduation, Zach popped the question.
There were a few rough drafts, admitted Zach, with one idea of proposing during a hot-air balloon ride, the other during a visit to a historic plantation.
"But once I saw my aunt's backyard (in Old Metairie)," said Zach. "I knew it would be the most perfect intimate spot to ask Olivia to spend the rest of our life together."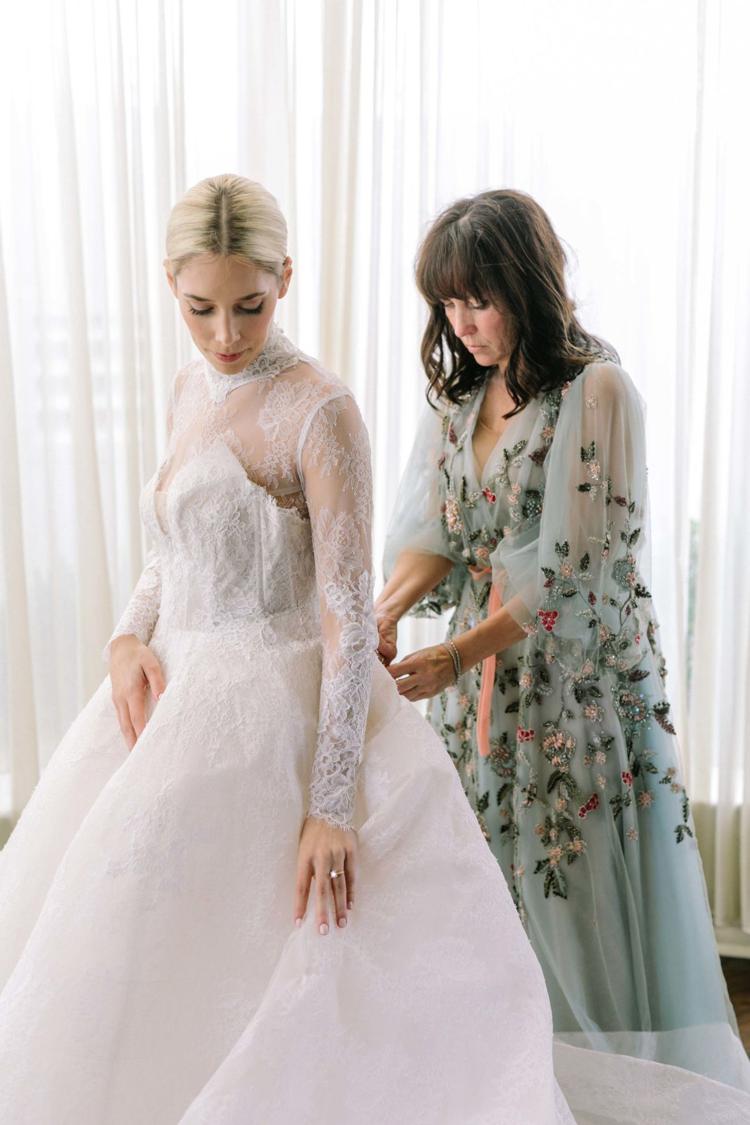 "I was super surprised," said Olivia, admitting she knew they were going to be engaged and married, but wasn't expecting the proposal on the day that it happened.
Zach set the scene in his aunt's backyard by stringing up photos of senior prom, graduations, Carnival balls and other events important to them. The ruse to get Olivia there was Zach saying they had to stop at his aunt's house to get something she had forgotten on the way to a family brunch in New Orleans.
"After celebratory Champagne with our moms," said Olivia. "We headed to my parents' home in Destrehan where about 50 of our closest friends were there to celebrate. And it was all planned by Zach."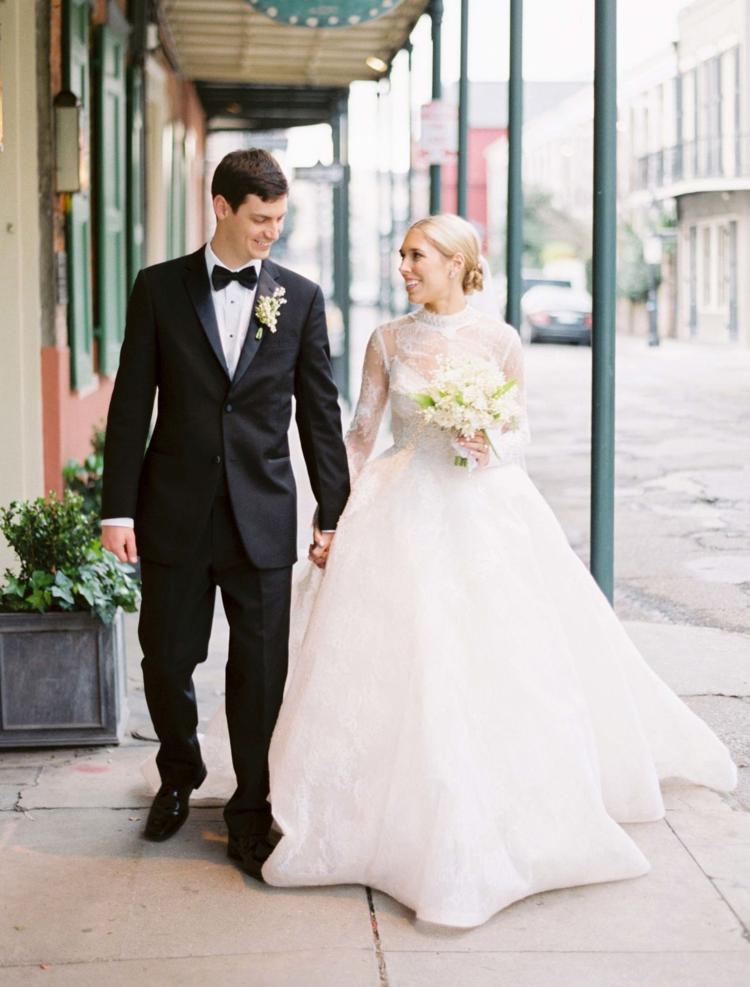 Olivia and Zach had a little over a year to organize the nuptials, with the wedding date of Feb. 2, 2019. The attention to detail comes naturally to Olivia and her mother, Monette Romair Millet, who owns Chatta Box Boutique. Olivia works as a stylist and buyer for the second location in Baton Rouge, which opened after Hurricane Katrina.
The colors of the wedding started with the fashion.
"I really fell in love with the bridesmaids' dress by Marchesa, and that's how the blush theme emerged," said Olivia. "From there, we started playing around with different shades of coral, pinks, mixed with neutrals. Between the flowers and the fashion, we wanted to inject something a little special and make it unique for Zach and I."
"Bella Blooms Floral really brought it with the flowers and the entrance to Old Ursuline Convent Museum," said Olivia.
The museum is next St. Mary's Catholic Church,  where the couple were married.
"The tent with antique chandeliers filled with the most beautiful greenery led into the most amazing archway filled with coral, peach, white flowers. It was dreamy and more than we could have imagined," said Olivia. (Pink is not even one of her favorite colors, Olivia said, "but I absolutely loved how everything turned out.")
When Olivia and her father, David Millet Jr., arrived a little early at the church and had to wait outside, her mother suggested a sneak peek of the reception decor. "Walking through the doors of the convent gave me all of the feelings of excitement, nervousness, and I knew I was ready to walk down the aisle," said Olivia. "Something about seeing all the hard work we put into the day just made me so ready to see Zach and marry him."
The Details :
Invitation and program: Scriptura
Save-the-date: The Queen Bee, Baton Rouge
Illustrations (for above): Lauren Bordelon
Wedding dress: Custom Monique Lhuillier from I Do Bridal Couture, Baton Rouge; "Exit jacket": Nour Hammour leather jacket personalized with "Mrs. Loupe" on the back, Chatta Box Boutique; Shoes: Custom Dee Keller shoes with initials and date of wedding on the sole
Makeup: Abby Manuel Makeup (bridal party by Jessica Carnley)
Hair: Mercer Studio, Baton Rouge 
Bridesmaids dresses: Marchesa Notte from Chatta Box Boutique
Junior bridesmaids: Terani Couture, Chatta Box Boutique
Flower girls' ensembles: Sherri Hill, Chatta Box Boutique
Grooms and groomsmen tuxedos: Formal Connections Laplace
Mother-of-bride dress: Marchesa Couture, Chatta Box Boutique
Mother-of-groom dress: Badgley Mischka Couture, Chatta Box Boutique
Rings: Rothschild Diamond
Church: St. Mary's Catholic Church at Old Ursuline Convent
Officiant: Father Stephen Dardis, Holy Family Church, Luling
Reception: Old Ursuline Convent Museum
Flowers: Bella Blooms Floral
Furniture for reception: Outdoor sofas, ottomans, French benches, Eros Mandeville
Other rentals: Perrier Party Rentals
Personalized go cups, monogrammed napkins: Party Cup Express
Catering: Ralph Brennan's Catering; and raw and chargrilled oysters by Deanie's Seafood
Wedding and groom cakes: Zoe's Bakery, Covington
Band: Phunky Monkeys
Photo booth: GoGo Booth
Event planner: Elyse Jennings Weddings
Photographer: Greer Gattuso Photography
Videographer: Nathan Willis Wedding Films