On paper, the appetizer reads like a checklist of Southern staples — smoked pork, cornbread, bourbon mustard glaze.
On the plate, however, it encapsulates how Angeline has found a unique voice in the growing cacophony of new New Orleans restaurants vying for your attention.
The meat, rich and dark pork cheeks under a craggy-crisp surface glinting with salt, was like a smoked pork confit. That bourbon glaze gleamed, though it was a strawberry mostarda around it that popped and sang with tart acidic fruit.
The cornbread was the kicker. No longer bread, it was blended down to a spread tasting of garlic and onion and butter with pork fat worked in, making it creamy, complex and wonderful.
Create a Southern restaurant from the outside looking in, and there are prerequisites. Lots of pork, greens, cornbread, grits in some fashion, and, by all means, pie.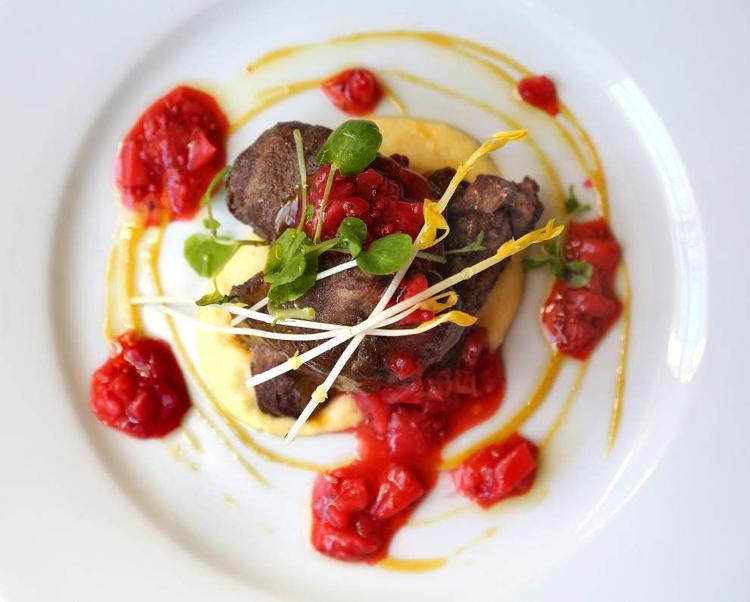 These touchstones are present at Angeline. But this is a modern Southern restaurant conceived from within the South and looking out, one that aligns a chef's intimate familiarity with regional flavors to a contemporary style and a Mediterranean perspective.
A clutch of pork fat muffins and fluffy Parker House rolls start the meal, and a classic cut of pecan pie (larded crust and all) can finish it. In between, there are surprises.
Clams clatter in a clear broth that's spicy from chiles, crunchy from fennel and smoky from crumbles of boar sausage. The tofu, served in firm, nutty-tasting cubes with charred seasonal vegetables and a splash of citrus, is a vegetarian entrée that feels complete, and not like an afterthought or workaround.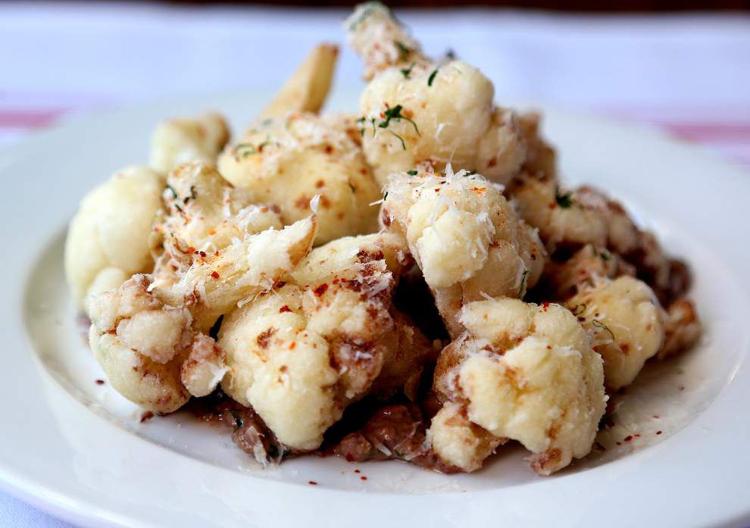 And cauliflower, one of the trendiest dishes going, is distinctively done, fried up in rice flour for a greaseless tempura crispness, and planted in something like an aioli charged up with olives and capers and green herbs.
Angeline's chef/owner Alex Harrell hails from Alabama and made his name locally at Sylvain, the gastropub a few blocks up Chartres Street.
He opened Angeline, which he named for his mother, just about a year ago inside the Hotel Provincial, in the space that was previously Stella. The layout is similar, but Angeline is much more casual than its high-touch predecessor. It resembles a clean-lined country home given a gentle Art Deco makeover, with the warmth of bare cypress and a wall-length banquette forming little bays. The close, five-seat bar can feel like the club car from a vintage train line.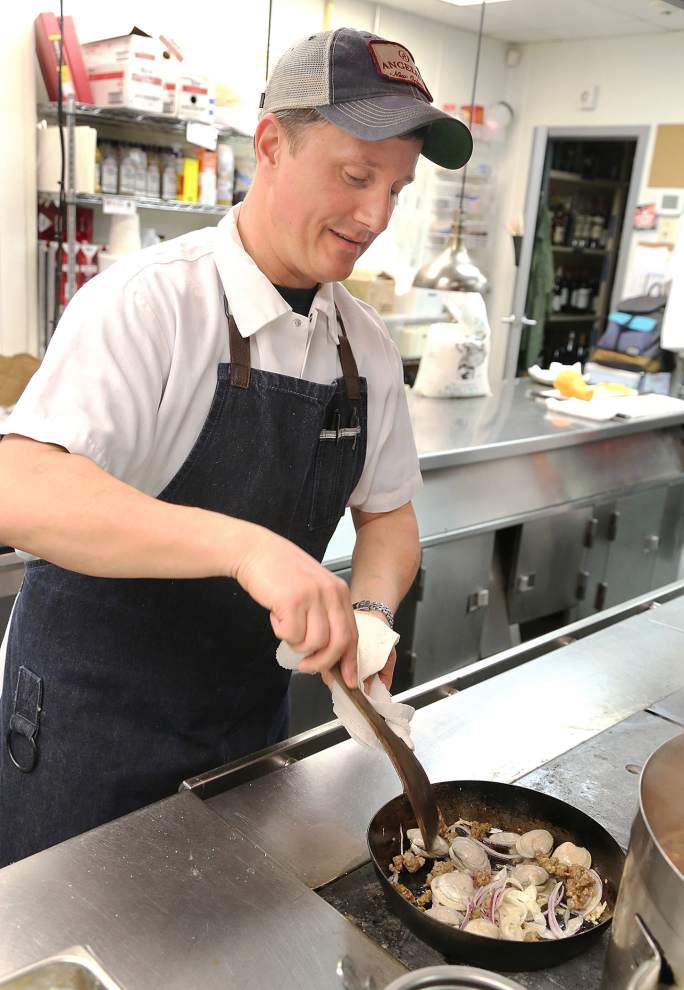 It's been rewarding to see the seasons progress through Angeline's menus in its first year. Summer brought squash blossoms tasting like they were just snipped from the vine, bursting with smoked drum mousse, and there was paneed veal with a garden haul of peppers and smoky eggplant. Some dishes are heartier for winter (the veal is now braised), though one unchanging anchor has been the rabbit Milanese. Served under a bright-tasting tomato gravy, with greens, smooth-as-pudding spoon bread and just a brushstroke of smoked carrot purée, it's like a bouquet of rustic flavors brought together by an artful hand.
The shrimp with country ham is another standout, a reworking of shrimp and grits that tastes equally Old Country and Lowcountry. The base is rice grits, the broken grains cooked up as creamy and rich as risotto and the taut shrimp are topped with dense shaved ham the color of sangria and fringed with pure white fat waiting to be wrapped around the shrimp.
These dishes show Harrell's approach at its best — modern but not showy, original but down to earth in concept, composition and flavor.
When Angeline disappoints, it's usually with dishes that don't go quite far enough. Oyster pan roast seemed to have all the pieces — oysters, cream, leeks, cornbread crust — but didn't make the leap from rich to luscious. The crab and linguini was also missing some bridge between tender noodles, lumps of crab and rich crab fat. The bottarga (cured, usually strong-flavored roe) in its menu description should have done the trick, but it made little impression here.
What has been impressive about Angeline overall, however, is the way Harrell brings a personal and individualistic vantage to the now-familiar idea of upscale regional comfort food. This extends to some decisions at the bar, too.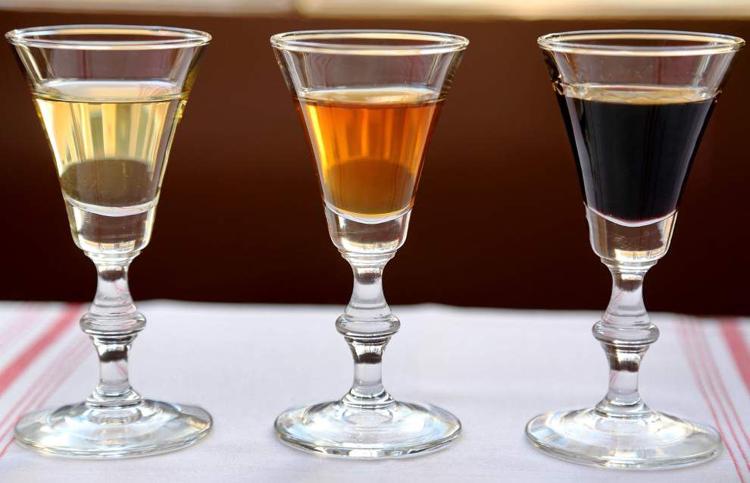 Angeline has built an ardent specialty in sherry, and the staff convincingly advocates for its pairing potential. Served and discussed the same way as the pinot noir and chardonnay would be, the approach shows how the varieties between Fino, Manzanilla, Oloroso or Amontillado are just as diverse and why they are revered in their home country as great food wines.
The setting fits. Angeline resides at the "quiet" end of the French Quarter, those omnipresent platoons of tour groups outside notwithstanding. With a view of St. Louis Cathedral down the street and the walls of the Ursuline convent down the block, this is among the most evocative stretches of old New Orleans. It has a very strong sense of place. Angeline does, too.
Follow Ian McNulty on Twitter @IanMcNultyNOLA.