Early one Saturday morning, chef Amy Sins, of Langlois Culinary Crossroads, parked her car near Restaurant August in the CBD to await a delivery of what she describes as "liquid gold." Kelly Fields of the bakery and cafe Willa Jean, Alex Harrell of Angeline, and a few other chefs were also present at what felt like a clandestine culinary gathering, each eagerly anticipating a shipment of the same item.
This coveted ingredient is Poirier's Pure Cane Syrup, and it has lately been trickling into the culinary arsenal of well-known New Orleans chefs. The amber-hued delicacy is produced by Charles Poirier, following the same method used by his great-great-grandfather, Anatole Poirier (1873-1941). The entire operation — from growing the sugar cane to boxing the bottled syrup — takes place on his property in Youngsville, near Lafayette.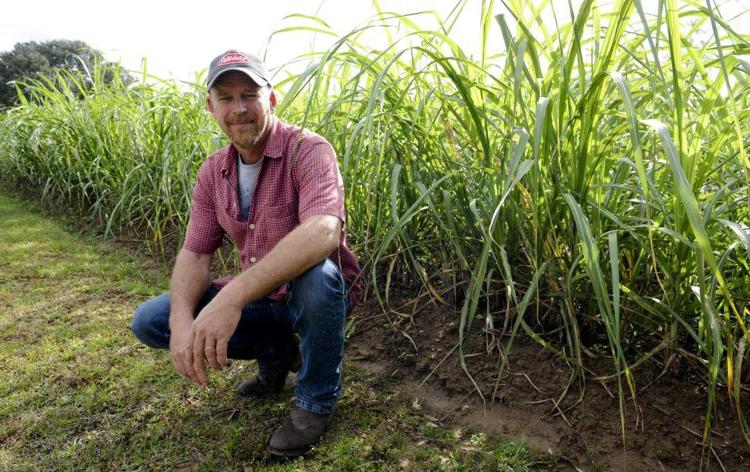 Word has spread from one chef to another. Sins discovered Poirier's through Fields. She wanted her own stash, so she "stalked" Poirier through Facebook and placed an order. She sells the bottled syrup at Langlois, a combination cooking school and supper club in the Marigny. She incorporates it into her cooking, where it's baked into spice cake, braised on pork, swathed over fresh-baked biscuits, or used as simple syrup in whiskey sours.
The syrup has a subtly sweet flavor and a smooth consistency. Hold a bottle up to the light and it's nearly translucent. And although comparisons are often drawn between Poirier's and Steen's 100% Pure Cane Syrup, some chefs say the two function much differently.
"I love Steen's, but it can be a little heavy and actually dull your palate," said Sins. "Poirier's is better balanced and it has a cleaner flavor."
Chef Justin Devillier of La Petite Grocery and Balise explained that many commercial cane syrup products have a strong caramel flavor. Poirier's, on the other hand, is not overly dulcet.
"I do things with Steen's that I would never do with Charles' product, because I don't want to compromise it by adding different ingredients and manipulating the purity of it," he said. "You can taste the grassiness and the terroir of Louisiana."
Poirier produces the syrup in small batches, controlling every step of the process.
"When you have someone that's that attuned to every detail, it makes a special product," said Harrell, who opened the modern Southern restaurant Angeline last spring.
"You don't always get a sense of where a product comes from, because it may be over-processed or over-manipulated," he added, saying that Poirier's is clearly a cane commodity, with a clean taste.
At Willa Jean, Fields appreciates the "different layers and complex notes" of Poirier's, but believes what truly sets the syrup apart is its producer, Charles Poirier himself.
Fields has traveled to Youngsville to see how the syrup is made and she has spent time with Poirier's family.
"You can fall in love with the syrup on its own, but once you meet Charles, it's that much better," she said. "He's the nicest person I've ever met."
One ingredient, lots of heritage
Poirier, a full time water pump mechanic, began producing the cane syrup as a hobby about ten years ago, picking up where his great-great-grandfather left off and reviving the tradition of cooking syrup in kettles.
"I figured it would be a nice tribute to my family," said Poirier. "Once these old traditions are gone, people have to work very hard to bring them back. So, here I am."
Poirier grows heirloom varieties of sugar cane in his backyard, chops the cane with a cane knife, then pushes the stalks through a sugar mill that dates to 1904.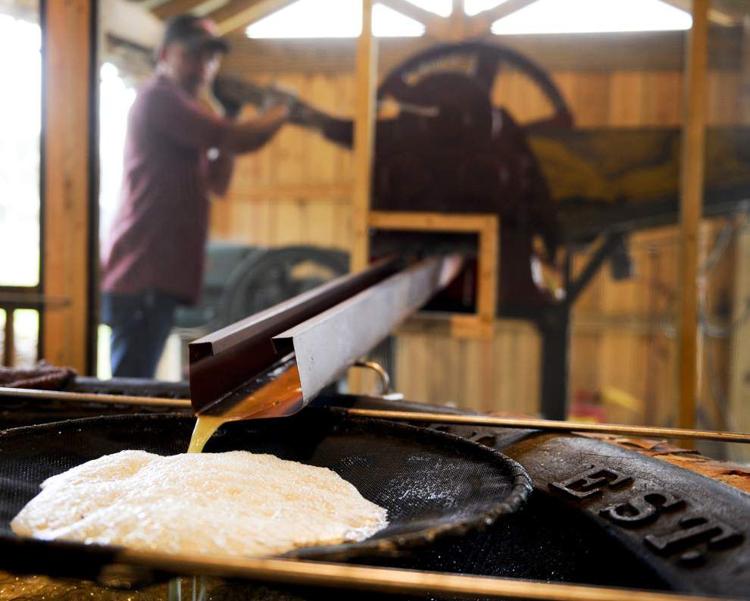 The green cane juice passes through filters and slides into a pair of cast-iron syrup kettles. The brick foundations that cradle these kettles were built by Poirier to encase an open fire fueled by propane.
This is the main deviation from his ancestor's method, which relied on a wood-fed fire.
Poirier cooks the cane juice for several hours, periodically passing a homemade skimmer across the surface to remove impurities. Once the juice thickens into syrup, he transfers the product into a tea dispenser before he releases it into glass bottles stamped with a logo that lists one ingredient: pure cane juice.
"The best part is cutting the cane when it's cold outside and the field is quiet. All you hear are the leaves rustling," said Poirier of the long, labor-intensive process. "It's like taking me back to a place I've never been before. That, and seeing all of those smiles on people's faces, is the best part."
Despite the current popularity of the cane syrup, it wasn't an immediate success. At first, Poirier couldn't seem to make a profit. But when Jim Gossen learned about the product, the well-known seafood distributor and Louisiana food enthusiast agreed to purchase everything that Poirier produced within the next year. He set about quietly distributing the syrup to chefs across southeast Louisiana. Soon, the recipients began calling Poirier, requesting cases of the syrup.
The first one was Lisa White, a partner and head baker at Willa Jean.
From there, news of the syrup spread via word of mouth and social networks. Each proud owner of Poirier's has a unique way of using it.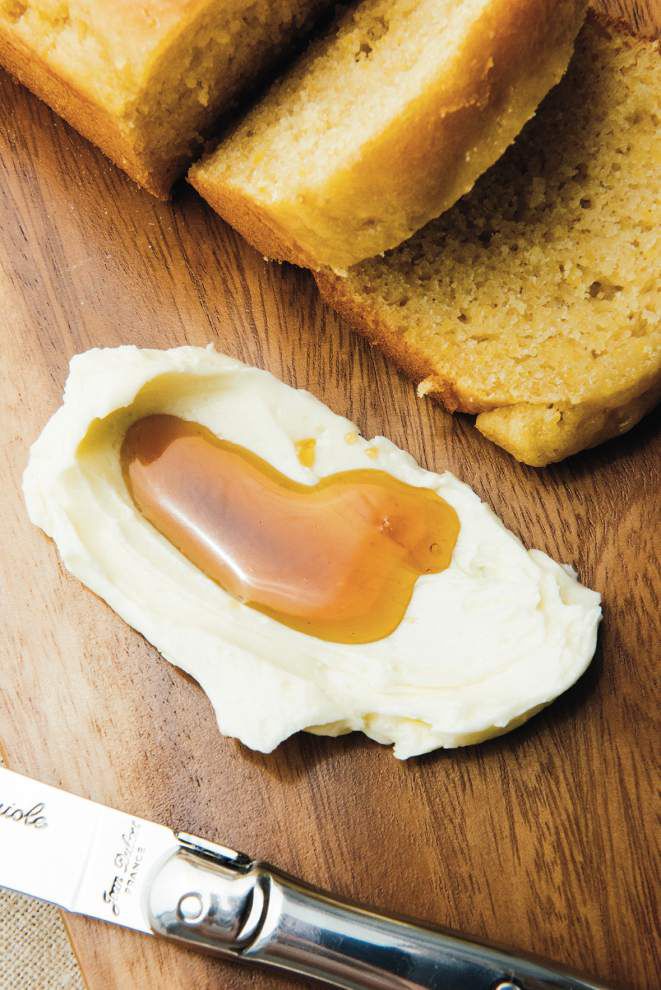 Devillier once marinated mint leaves with the syrup for mint juleps. He weaves it into vanilla ice cream and applies it as a garnish to citrus desserts.
Fields bakes the syrup into cornbread, which is later topped with more syrup and served with a dollop of syrup-soaked butter. It's also drizzled onto pancakes and sizzling breakfast sausages.
At Angeline, Poirier's coats thick slices of brioche French toast. And it's laced into pecan pie desserts and savory items, like the Mississippi rabbit Milanese.
Although most chefs order their cane syrup directly from Poirier, consumers can purchase various-sized bottles at either Langlois or Coutelier NOLA, a new kitchen knife and culinary store on Oak Street.
"We've been carrying the syrup since day one," said Coutelier NOLA owner Jackie Blanchard, who launched the store in August with the goal of featuring Louisiana products and artisans.