For a rare opportunity to see art history being made — or at least edited — look no further than the Ogden Museum of Southern Art this month.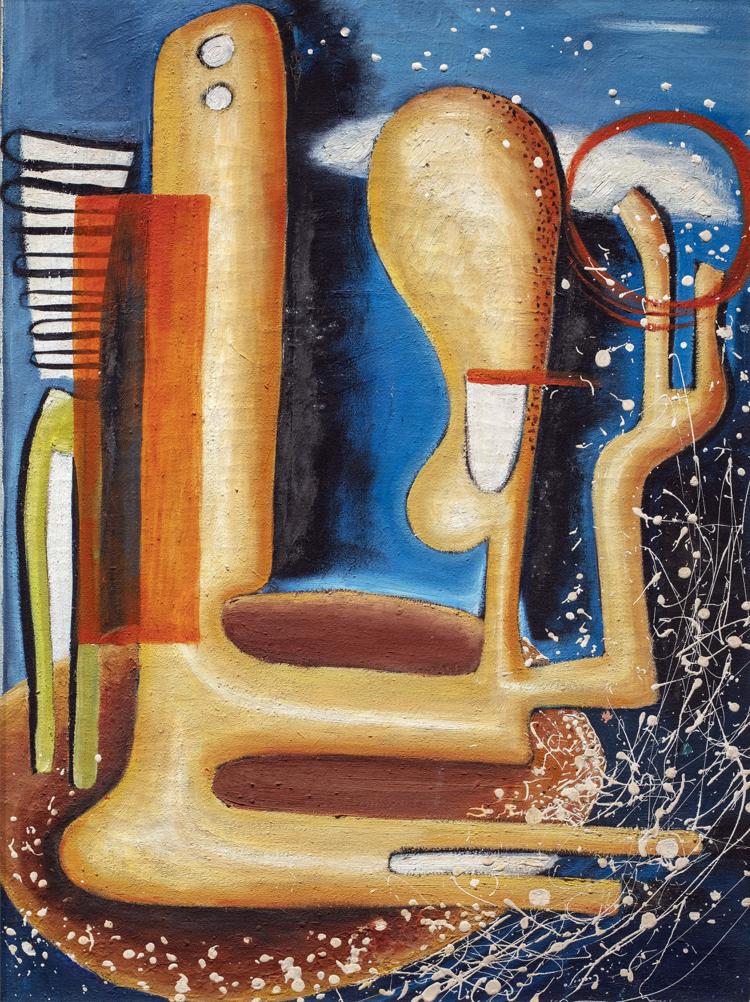 "Piercing the Inner Wall: The Art of Dusti Bongé"  is a comprehensive survey of the long career of an innovative and consistently engaging artist who deserves to be better known. Attentively curated by the Ogden's Bradley Sumrall, it makes a convincing case for elevating Bongé's name to the level of those of her better-known artistic contemporaries.
If her name rings a bell, it may be because Bongé, who died in 1993, was never an unfamiliar presence in the New Orleans and greater Gulf Coast Art scene. Her work has been on view for decades at the foundation devoted to it in Biloxi, and a show at LeMieux Gallery in 2014 reintroduced her work to local audiences.
But despite a decadeslong association with a prominent New York gallery, and a well-regarded critical reputation during the years she was active, Bongé has been deprived of the same place in the art historical record given to many of her contemporary abstract artists like Jackson Pollock, Mark Rothko and Helen Frankenthaler.
Her choice to live apart from the prevailing art currents of the last century likely had something to do with that. Born Eunice Lyle Swetman in Biloxi in 1903, she attended Blue Mountain College in northeastern Mississippi before moving to Chicago to pursue a theatrical career. There she received her lifelong nickname from friends who teased her about her fastidious dislike of living in such a "dusty" city.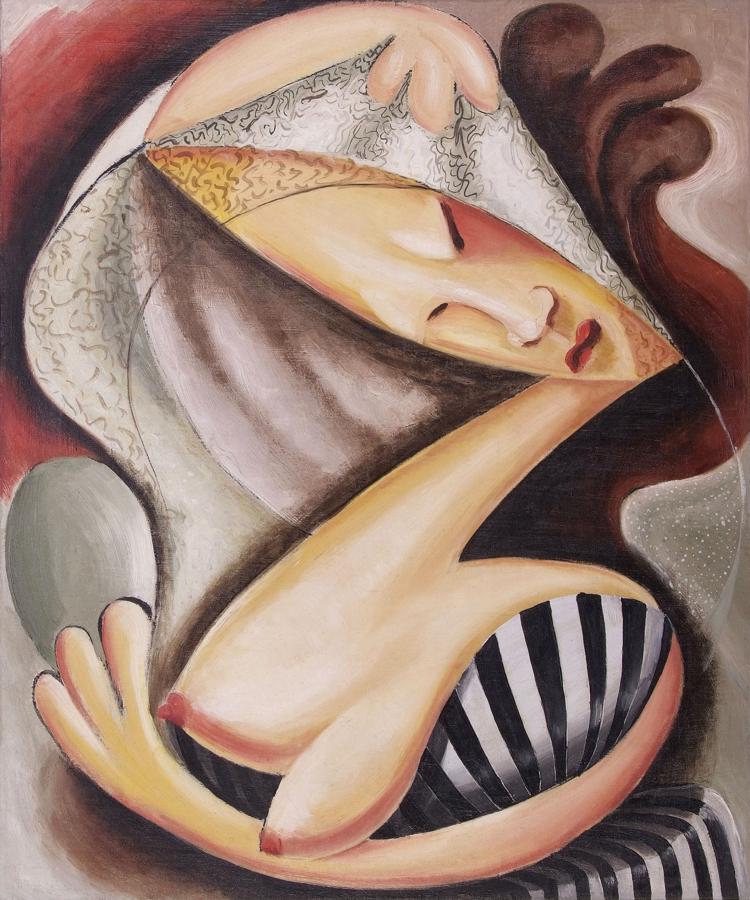 It was also where she met Archie Bongé, who was attending the Art Institute of Chicago. The show includes a display case of swooning press clippings chronicling the engagement of the debutante-gorgeous Swetman and her 6-foot-7 "cowboy artist" fiancé; they were married in 1928. Their son was born the next year, and the young family's move back to Biloxi not long after coincided with Bongé's decision to devote her attention to visual art.
The show opens with a room of Bongé's early works: cheerful if unexceptional landscapes in a Cubist-tinged regionalist style reminiscent of her contemporaries, Paul Ninas and Walter Anderson. But a few works, like "Cabana in the Beach" (1940), hint at a talent for the kind of inventive abstraction that would characterize the rest of her career.
Surrealism begins creeping into Bongé's work in the late 1930s, but in a way that feels like a natural progression from her earlier Cubist-inflected work instead of a rote engagement with current prevailing artistic trends. The curiously sensuous "Woman in Striped Dress" (1939) is particularly Picasso-like in its use of elongated forms evoking African masks and statuary.
But Bonge's more distinctive works from this period sees the artist responding to the teachings of Carl Jung and turning to her own dreamscapes for source material. Many use fantastical circus imagery as points of departure.
That merging of a personal visual vocabulary with the artistic styles of the time marks the "keyhole people" paintings Bongé began making in the 1940s. The quasi-geometric, not-quite-human figures in them have a sculptural presence and weight, and it's interesting to think how the compositions might have been influenced by Bongé's earlier experiences in theater.
It's also here that Bongé begins moving toward full abstraction. At first, the drips, skeins and loops of Abstract Expressionism start seeping into Bongé's canvases around the edges — quite literally, in the case of "Our Halves of Selves Move Through the Night Shadows" (1952). But the exhibit shows Bongé quickly and confidently moving into her own distinctive vernacular, marked by forceful applications of exquisitely tonally modulated colors and cutting into painted and canvas surfaces with a knife.
It's that original and unpredictable merging of various techniques that perhaps most differentiates Bongé from her artistic colleagues. "She didn't know the rules, so she didn't know she was breaking them," said Sumrall.
Bongé's mature style occasions several of the standout pieces in the show. Her "Windows" series uses gently amorphous rectangular shapes in compositions that alternately invoke stained-glass windows and abstracted human forms. Another room is devoted to a series of paintings more directly based on dream images than any Bongé had created before: They're smaller, because Bongé kept canvases on easels close to her bed.
"All dreams are the same," said Bongé. "If not recorded immediately, they begin to fade."
Bongé's later career shows her experimenting with technique and form right up until her final years. It's unlikely you've seen many more gorgeous depictions of nothingness than Bongé's enigmatic, shimmering abstractions in her "Void" series. And a selection of dozens of the jewel-like improvisations Bongé created on pieces of gold-leafed joss paper is further evidence of a restlessly creative mind.
It's a mind — and a body of work — that we're fortunate to have a chance to get to know better.
*********************************
WHEN: Through Sept. 8
WHERE: Ogden Museum of Southern Art, 925 Camp St., New Orleans
INFO: (504) 539-9650 or ogdenmuseum.org
ADMISSION: $13.50 adults; Louisiana residents free on Thursdays courtesy of The Helis Foundation