The year 2017 will live in memory for unprecedented natural disasters in combination with severe political divisiveness, social disgrace and terrible violence.
It's no wonder that our belief in the quality and endurance of the human spirit was inexorably tested.
Thankfully, we are blessed with the theater.
In an exceptionally strong year for New Orleans theater, with humor and grace, numerous productions asked us to examine and experience the complexity of current conditions. They made us listen — so we would think. They made us feel — so we would act.
With the hope of inspiring all by recognizing a few, we have assembled a list of 2017 productions we felt achieved a synthesis of outstanding writing, direction, design and acting.
We consciously did not rank or rate. Nor did we make any distinctions in style — be it classical, musical, dramatic or comic. It's all theater.
Here's to a wonderful year on stage and more great theater to come.
Bruce Burgun's top picks
"Taming of the Shrew" – New Orleans Shakespeare Festival
The talented Cripple Creek Theatre blew away all preconceptions with its highly entertaining, dynamic and verbally agile presentation of this well-known classic. With polished, inventive direction by Emilie Whelan, terrific performances by Andy Vaught as Petruchio and Devyn Tyler as Kate, and a delightful supporting cast, this clever, energetic event also toured many underserved audiences throughout the area.
"Father Comes Home from the Wars (Parts 1,2,3)" – Southern Rep
Opening at the same time as "Shrew" — making it the most distinguished theater week of the year — gifted playwright Suzan-Lori Parks' magnificent play asked us to consider the value of theater in a transcendent story, in which a Confederate colonel promises freedom to a man he has enslaved if the man joins him in Civil War battle. Valerie Curtis-Newton meticulously directed a fantastic cast featuring a majestic performance by Sam Malone. Parks' symphony of ideas kept expanding in my mind long after it ended.
"Billy Elliot" – Rivertown Theaters
Impeccably directed by Kelly Fouchi, Elton John's rousing, heart-rendering musical received an irresistible local premiere. Against the bloodshed of the 1984 coal miners strike, the story illuminates a young boy who discovers a hopeful lifeline in the unlikely form of ballet. Dance as narrative was brilliantly employed in the breathtaking choreography. Michael Cavaliere made a spectacular Billy, with spirited support by Elizabeth Argus as his teacher.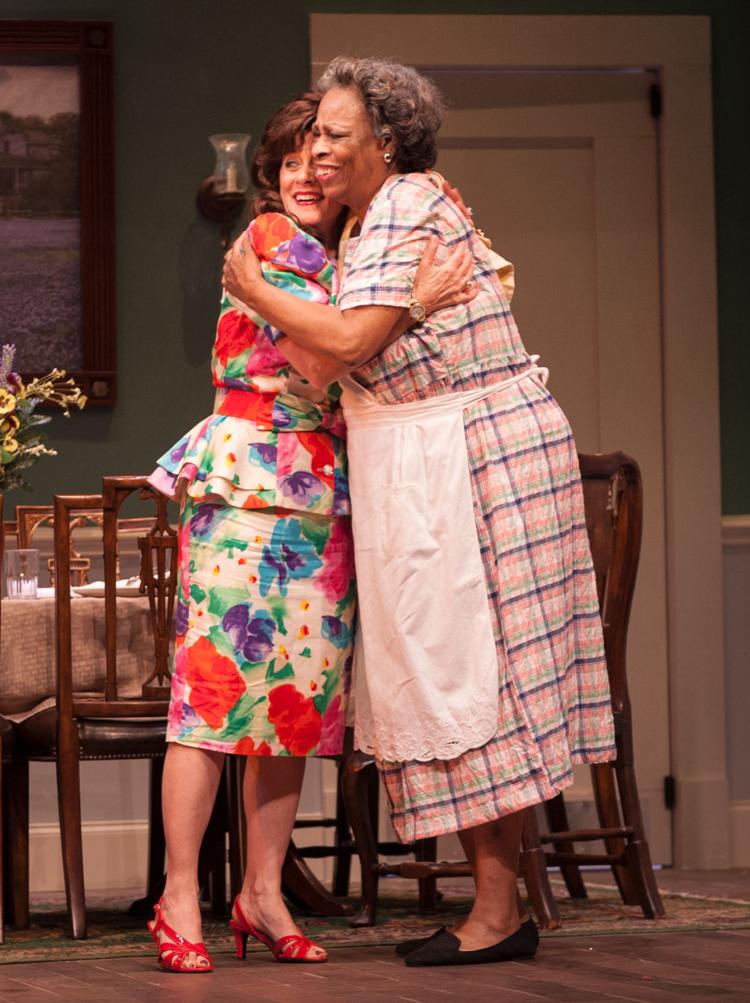 "Dividing the Estate" – Le Petit Theatre
Horton Foote's final playwriting triumph also brought us back to the greedy 1980s with his hilarious indictment of avarice as represented by the acrimonious Gordon family of Harrison, Texas, who find themselves on the verge of financial disaster. With superb direction by Maxwell Williams, a superlative ensemble delivered rich, nuanced and all-too-recognizable performances.
"Caroline, or Change" – Jefferson Performing Arts Society
The idea of people perverted by money also was at the forefront in Tony Kushner's musical self-portrait of a young boy's interaction with an embittered black housekeeper. During the turbulent 1960s, Caroline, a divorced mother of three, ultimately must make a gut-wrenching decision. The skilled live orchestra enhanced this magical, thought-provoking experience. Director Laura Hope's vibrant production featured many young actors displaying great promise and an incandescent leading performance by Tori Bechet.
My list could have easily included "Hand to God" (Storyville Collective); "It's Only a Play" (NOLA Project and Le Petit); "A Few Good Men" (NOLA Project); "Tuck Everlasting" (Jefferson Performing Arts Society); and others — all of which contained affecting and impressive aspects.
Brad Rhines' top picks
"Cowboy Mouth" — Intramural Productions
Any other year, a small show like Intramural Productions' "Cowboy Mouth" might fly below the radar, but this year, the two-nights-only engagement served as a fitting tribute to playwright Sam Shepard, who died in July.
The one-act whacked-out lovers' quarrel featured an off-the-rails performance by Grace Kennedy, playing opposite Howe Pearson, in a cramped Frenchmen Street hotel room. Kennedy and Pearson grappled and groped their way through an unbelievable six shows a night in this fine homage to an American original.
"Foreign to Myself" — Goat in the Road Productions  
Local stages featured a number of notable original works this year, including "Niagara Falls" by Justin Maxwell and "The Way at Midnight" by Mondo Bizarro's Hannah Pepper-Cunningham, Nick Slie and Joanna Russo.
Goat in the Road Productions flexed its creative muscles with "Foreign to Myself," an experimental drama about a combat veteran struggling to re-enter civilian society. Directed by Chris Kaminstein and crafted by the Goat in the Road ensemble, the production displayed extraordinary thoughtfulness not just in the storytelling but in the use of movement, music, lighting and scenic design. After a limited run at the Contemporary Arts Center in May, the show will return in January to the University of New Orleans' Robert E. Nims Theatre.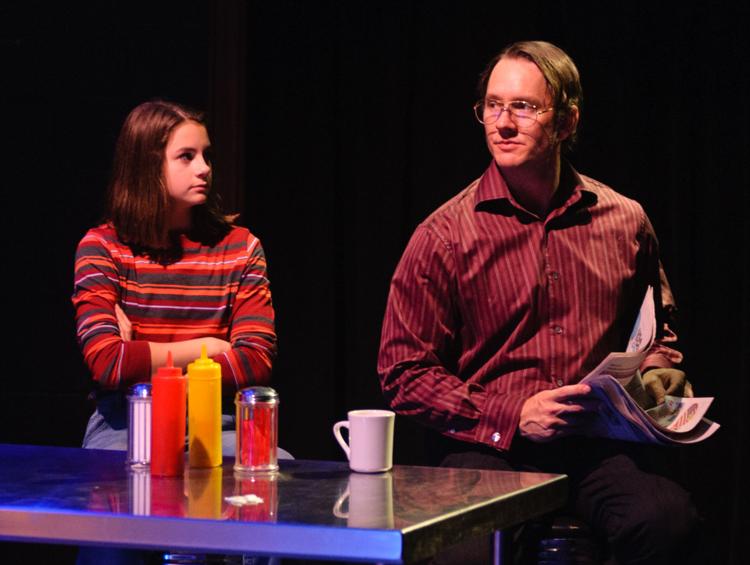 "Fun Home" — Southern Rep 
This year saw some fine examples of 21st-century musicals with a modern feel and a soft, serious side, like "The Last Five Years."
"Fun Home" has the added advantage of its source material, the gripping coming-of-age (and coming out) autobiographical novel by Alison Bechdel that supplies fully formed characters and a narrative arc with complexity and depth. Southern Rep's production, directed by Blake Coheley, was made particularly effective by a cast that successfully captured the heart of this family drama.
"Jelly's Last Jam" — Le Petit
Rich in style and substance, Le Petit's finely polished production of the 1992 musical "Jelly's Last Jam" found emotional heft in the story of Jelly Roll Morton, legendary Creole musician and self-proclaimed inventor of jazz, and his tumultuous path to stardom.
"Jelly's Last Jam" was brought to life by director Jackie Alexander, an amazing cast (including Ted Louis Levy in the title role, who shared a Tony nod for his work on the original Broadway production with co-choreographer Gregory Hines) and an ensemble of singers and dancers that really cooked. Add a swinging jazz band and stellar multilevel set design, and all the pieces were in place for one of the best shows of the year.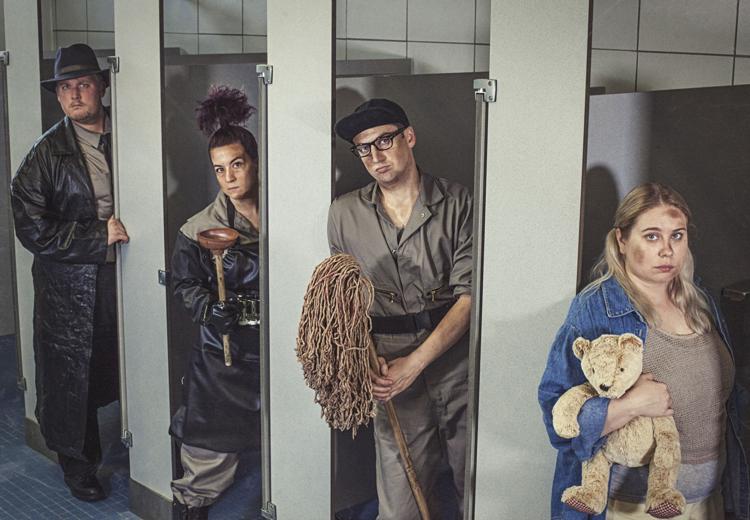 "Urinetown" — NOLA Project
Plenty of plays in 2017 confronted the politics of the day, including "Caligula" (Cripple Creek), about a power mad politician unfit to rule, and "Camino Real" (Tennessee Williams Theatre Company of New Orleans), about a crumbling society of haves and have-nots.
And then there's "Urinetown," a rollicking, irreverent send-up of megalomaniacal politicians, greedy corporations and working-class resistance co-produced by NOLA Project and the University of New Orleans. Directed by A.J. Allegra, the big song and dance numbers, the wild choreography and the well-honed production values of "Urinetown" proved that there's more to this smart social satire than just a steady stream of pee jokes.