Imagine living on a street undergoing road repairs. Or in a neighborhood where piles of trash bags seem to stack up over long periods of time. You'd probably dread walking out of your door and facing the eyesore every day.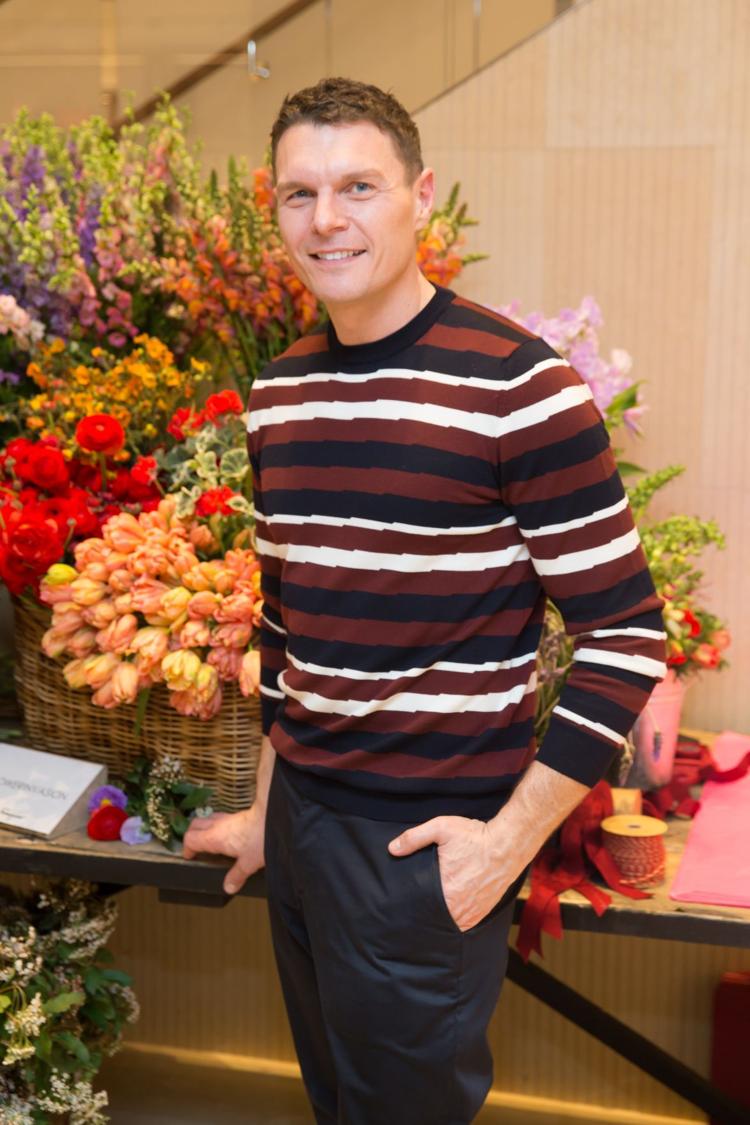 Now consider leaving home one morning and finding the orange mesh barricades you've grown used to artfully covered by hundreds of blue hydrangea blossoms. Or that pile of trash bags draped with a mantle of pink and purple flowers. You would hardly be able to believe your eyes, right? But if you lived in Manhattan, it could simply be the work of the city's floral bandit (so dubbed by Vogue Magazine), Lewis Miller.
Miller visits New Orleans for the Essence of Style Design Symposium on Thursday and Friday, when he will be the guest of Longue Vue House and Gardens. A ticket affords admission to a reception in his honor at 5 p.m. Thursday at the River Ridge home of Larry and Marian Gibbs ($125). A separate ticket is needed for the luncheon at 10 a.m. Friday, at the Audubon Tea Room, during which Miller will lecture and demonstrate flower arranging techniques. Marian Gibbs and Louis Aubert are co-chairs of the fundraiser.
"I was batting around in my head doing something ... as a way of giving back to the city and stretching my creativity. My firm (Lewis Miller Design) has been doing very well and I wanted to share and celebrate our good fortune and bring a few moments of joy into the lives of everyone who sees the works," Miller said. "It's been an unexpected pleasure watching the responses to the works and seeing people take a few flowers home. That's what they're meant to do."
"Doing very well" is a bit of an understatement. Miller has been the florist of choice for events as diverse as a "Babylonian Garden Party" staged in the Metropolitan Museum of Art, as well as a picnic in Central Park inspired by Georges Seurat's pointillist masterpiece "A Sunday Afternoon." Vogue, Flower, Forbes, Haute Living, Architectural Digest and The New Yorker (calling him the "Banksy of Flowers") have all written about the "renegade" "guerrilla" floral designer in the last 12 months.
Miller won't be in New Orleans long enough to create a "flower flash," a feat usually accomplished in 45 minutes under cover of darkness.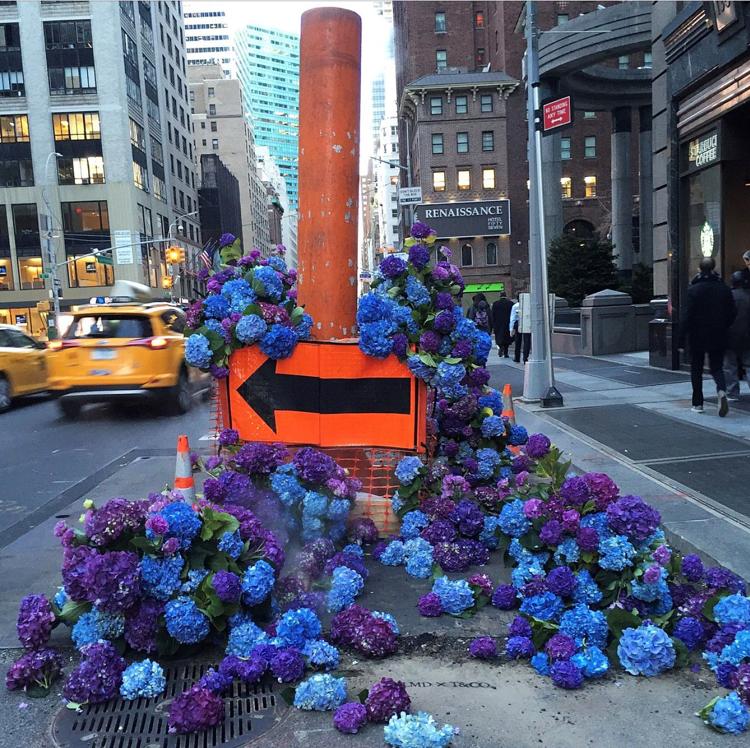 At the Friday luncheon, Lewis will demonstrate his flower techniques by making seven arrangements. Following the completion of Miller's presentation, lunch will be served. The best part of the program may be the last, when auctioneer Ruthie Winston auctions off the arrangements that Miller made.
The artistic works call to mind images of flowers in old master paintings. Although some of Miller's arrangements combine flowers having complementary colors, the majority rely for their impact on Miller's deft manipulation of shades of a single hue.
"I tend to like combinations of colors that ...follow each other on the color wheel," he wrote in his 2016 book, "Styling Nature."
"They ought to stimulate all of your senses,' he said. "They should look good enough to eat."
*********************
Essence of Style Design Symposium
Designer reception
5 p.m. Thursday (Nov. 1)
520 Little Farms Ave., River Ridge
$125
Lecture and luncheon
10 a.m. Friday (Nov. 2)
Audubon Tea Room, 6500 Magazine St.
$140