You can see the imprint of New Orleans, his hometown, in Louis Prima's irrepressible stage performances. Often, he and his band jumped around and hammed it up so exuberantly that it was hard for people to see the level of his true musicianship. "Play pretty for the people," he'd say.
But because of Prima's success elsewhere, namely New York and Las Vegas, the swinging trumpeter and bandleader isn't immediately identified as one of New Orleans' musical children.
"Louis Prima should be up there with Dave Bartholomew, Fats Domino, Allen Toussaint, Aaron Neville and Lil Wayne," said David Kunian, music curator at the New Orleans Jazz Museum. "But I think he gets left out of the picture because most of his success came elsewhere."
The Louisiana State Museum's collection of music artifacts is an extraordinary hoard.
To celebrate Prima in New Orleans, the New Orleans Jazz Museum has mounted a yearlong exhibit, "The Wildest: Louis Prima Comes Home," which includes rare Prima family artifacts and photos, listening stations of Prima recordings, a sing along with Prima karaoke studio, and even a swing-dance instructional video playing on a loop.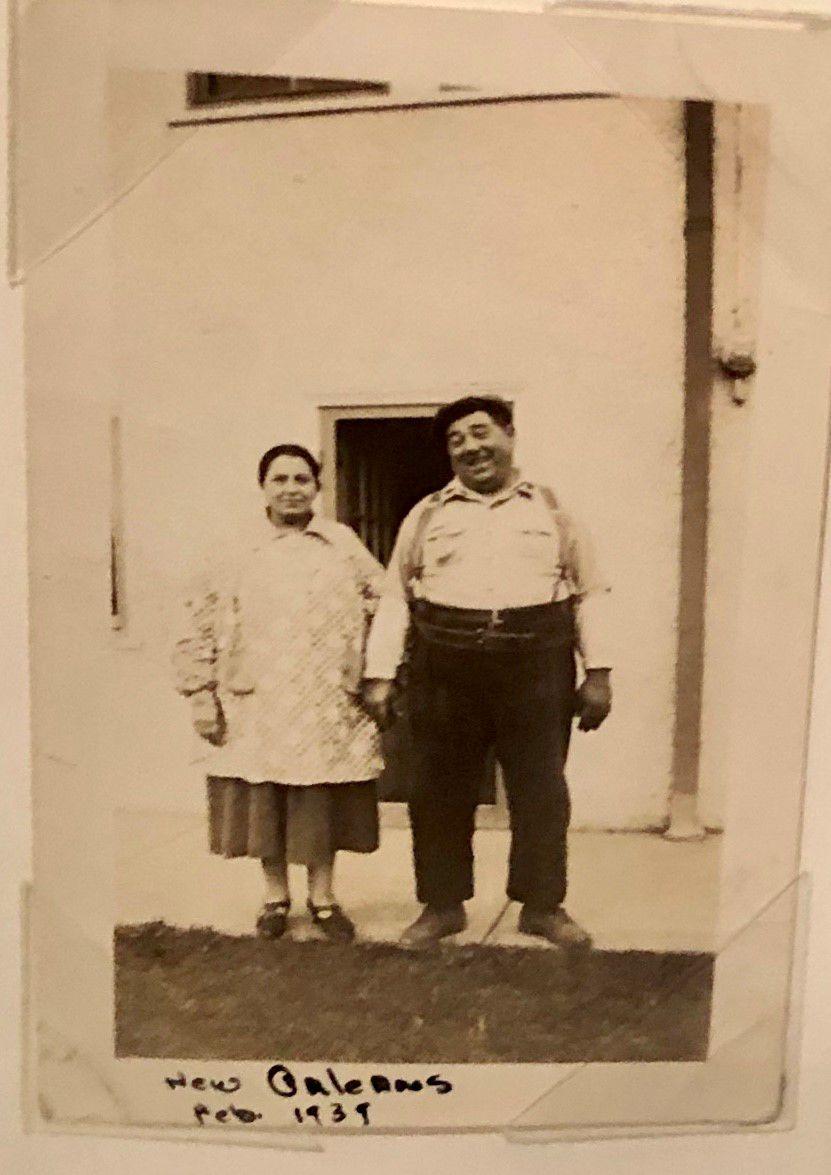 Kunian created the exhibit after rooting through boxes of memorabilia at the Gia Maione Prima Foundation in New Jersey and at the Hogan Jazz Archive at Tulane University, which received a large donation of Prima-related materials from the foundation. "You never knew what the next box would bring," Kunian said.
It was in a box at the Hogan that Kunian found a 1969 note from singer Bing Crosby to Prima and wife Gia Maione Prima, thanking them for a Christmas fruitcake.
"I note that it comes from New Orleans, so I'm sure it has a little added zing to it," wrote Crosby, who closed his letter with a warm sentiment. "I hope 1969 is a large year for you. Believe me to be always your friend. — Bing."
Starting in the 1950s, Prima and pioneering saxophonist Sam Butera, another New Orleanian, helped to transform Las Vegas into a show-business destination from a second-rate outpost in the desert. Through those connections, he became friends with Crosby and Sinatra, whose Rat Pack would later take Prima's wild act to new levels in Vegas.
Like Sinatra, Prima was open-minded on race, Kunian said, recalling how the musician almost walked out on his gig after a Vegas bartender tried to tell him that he couldn't grab a drink with African-American singer Cab Calloway.
For New Orleanians, the most telling section of the exhibit may be one of the earliest: the displays showing Prima within his native environ: New Orleans and its large community of Sicilian Italian immigrants.
Later, even as the United States fought fascist Italy during World War II, Prima went into the recording studio and popularized his heritage, through Italian novelty songs about Baciagaloop wooing Maria on the stoop and Angelina the waitress coaxing Louis into eating more pasta.
The Prima family lived in the French Quarter and in Treme. In the exhibit's New Orleans section, there's a photo of Prima as a young man standing on a street here. There also are images of his mother, Angelina Prima, a singer, and a photo of his dad, Anthony Prima, a deliveryman, standing by a Dr. Nut Cola truck.
This part of the exhibit leaves no room for argument: New Orleans is where his music took root. 
His mom forced all of her children to take music lessons: Little Louis was at first put on the violin but started playing his older brother Leon's cornet as a teenager. A black-and-white snapshot labeled "New Orleans 1939" shows his stout parents standing on a New Orleans sidewalk holding hands.
Louis Prima worked his way into the pit orchestra at the Saenger Theater and he formed the Prima-Bonano Orchestra with trumpeter Sharkey Bonano. But to make it as a musician, Prima — like so many other New Orleans musicians before and after him — had to leave home. In 1934, iconic bandleader Guy Lombardo invited Prima to New York after seeing him play in his brother Leon's Shim-Sham Club on Bourbon Street.
It was the beginning of his musical ascendancy. Lombardo landed him a gig at the Famous Door on 52nd Street. There in New York, Prima also cemented his reputation as a ladykiller: One photo shows him kissing a woman from a New York crowd as a group of other women mob him.
Music critics sometimes scoffed at his showmanship, but audiences ate it up and came in droves; his gigs are seen as the genesis for 52nd Street's reputation as "Swing Street" — a destination for jazz shows.
"He took what he learned in New Orleans and brought it to the world," said Kunian.
New Orleans Saints and Pelicans owner Tom Benson is among luminaries buried at Metairie Cemetery.
Because this is New Orleans, Prima's Metairie Cemetery tombstone was also included in the exhibit. At age 68, after suffering debilitating headaches, he was diagnosed with a brain tumor and underwent an unsuccessful surgery, remaining in a coma until he died.
The tomb is inscribed with what can be seen as New Orleans-esque lyrics, from the song "Just a Gigolo" — "Life goes on without me."