Comics have been part of America's popular culture since the turn of the 20th century, but they've never taken up the bandwidth they do now. "Black Panther" became part of the national conversation on race and gender when the movie premiered in February, and five of the top 10 grossing films of 2017 featured comic book characters.  
Last year, "March" — the graphic novel autobiography of congressman and civil rights icon John Lewis — made the New York Times  best seller list, and Alison Bechdel's autobiographical comic "Fun Home" became a Tony Award-winning musical on Broadway in 2015.
"Fun Home" and "March" are closer to writer Hillary Chute's heart than superheroes. She teaches a course in graphic novels at Northeastern University in Boston, and she'll read from and sign copies of her book "Why Comics? From Underground to Everywhere" on Saturday, March 24, at Octavia Books.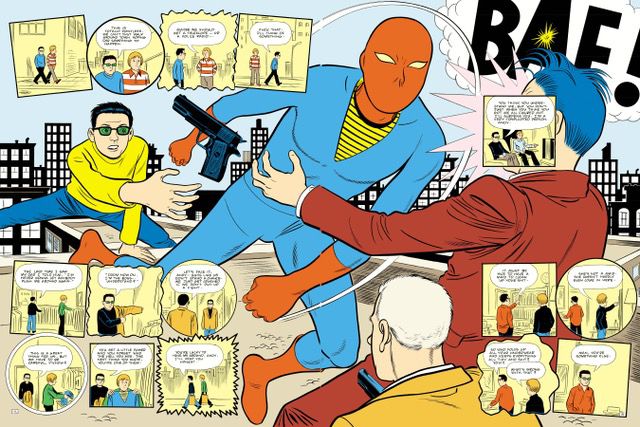 "When I was a graduate student getting my Ph.D, I fell in love with comics and realized I could spend years and years reading them and writing about them," she said.
As a girl, Chute liked the Christopher Reeve "Superman" movies and reruns of the Batman TV show, which she was too young to see as camp. But her introduction to comics came through the daily paper, where she and her brother read "Garfield."
Older siblings' stashes of "Iron Man," "Batman" and "Spider-Man" are often gateway comics for young readers, but Chute found her way into comics through the adventures of Tin-Tin and Asterix the Gaul, and her older sisters' stack of underground comics, including "The Fabulous Furry Freak Brothers."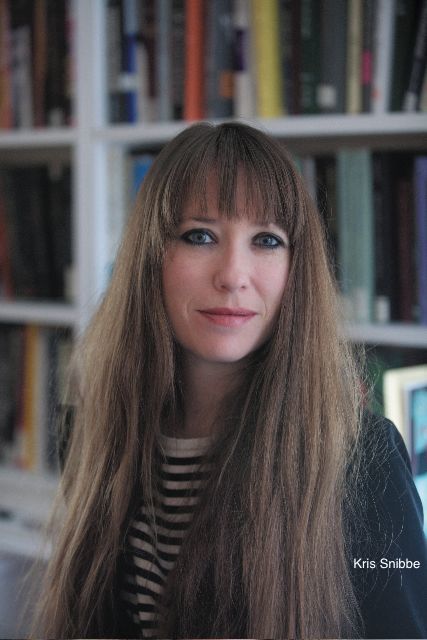 "Later, it became clear that all of their adventures were about smoking marijuana," Chute said, laughing. "I didn't understand that as a child. They just seemed adult to me and therefore fascinating."
She contends that the underground comics paved the way for the boom of more mature comics that she explores in "Why Comics?" The book shows how works by Robert Crumb, Gary Panter, Harvey Pekar, and Aline Kominsky-Crumb address where we live and the way we live there. "Without underground comics, we would have no field of the adult graphic novel," Chute said. "That's where we see serious stories and comics as a medium for self-expression develop."
In her classes and in "Why Comics?", Chute examines the subtly complicated ways readers process comics as they consider how not just the words and images work together to tell the story but what the space between panels and the page composition itself add. Chris Ware is one of the artists whose work Chute champions in "Why Comics?", and he often fills pages with small, boxy panels that make the activities depicted seem mundane and insignificant.
"There's so much comics can do, particularly with time and space," she said. "To me, it's a form that's fascinating because it's interested in being accessible while it's also a form with a great capacity to be experimental."
That approach hasn't affected Chute's enjoyment of the art form, though. She loves going to her local comics shop — a place where she can find her people as well as her comics. She still loves buying individual comics, even if they eventually will be collected and repackaged as a graphic novel.
That's the case with most superhero graphic novels, but it also was the case for Charles Burns' "Black Hole," a 12-issue series released from 1995 to 2005. The book tells the story of a high school in the 1970s where an STD causes mutations — not superpowers but forked tongues or a second mouth on a teenager's neck.
"The way I related to the plot was with a whole different kind of focus than if I have the whole work in front of me," Chute said. "I pored over every issue — the cover, the end paper, the back cover. I pored over the details because it was so satisfying to have another issue of the story."
Chute did encounter superhero comics growing up as a typical consumer of popular culture, but "they didn't imprint on me very deeply," she said. "I don't know if it was a gendered thing because a lot of superheroes were men in the '80s."
***************
Book Signing
WHEN: 6 p.m., Saturday, March 24
WHERE: Octavia Books, 513 Octavia St., New Orleans
INFO: (504) 899-7323