Keith O'Brien is staking out a great literary territory — stories of big dreams and determined, all-too-human dreamers.
In his first book, "Outside Shot: Big Dreams, Hard Times, and One County's Quest for Basketball Greatness," he followed a Kentucky high school team's chase for a championship. Now, he's turned skyward for a thrilling tale of women in the early days of aviation.
"Fly Girls: How Five Daring Women Defied All Odds and Made Aviation History" currently tops the New York Times Sports/Fitness bestseller list.
Appropriately enough, O'Brien found the inspiration for his story on a flight from Boston to Pittsburgh. "Perfect symmetry, isn't it?" he said, speaking from his home in New Hampshire.
One of his favorite books is Tom Wolfe's "The Right Stuff," so for airplane reading, he had selected Lily Koppel's "The Astronaut Wives Club," which tells the story from a very different perspective.
"There was this paragraph about the background of daring women that mentioned an all-women air race in 1929 featuring Amelia Earhart," O'Brien recalled. "I'd never heard of such a thing. In my day-to-day life, I might have written this down in a notebook I keep for story ideas, but I was stuck in coach on a plane and the plane had wi-fi.
"So I was able to open up my laptop and start Googling, and by the time I landed in Pittsburgh about 90 minutes later, I knew the story was bigger than just this one air race, because as it turns out, there were lots of air races in the 1920s." (O'Brien even recounts a race at Lakefront Airport in 1934.)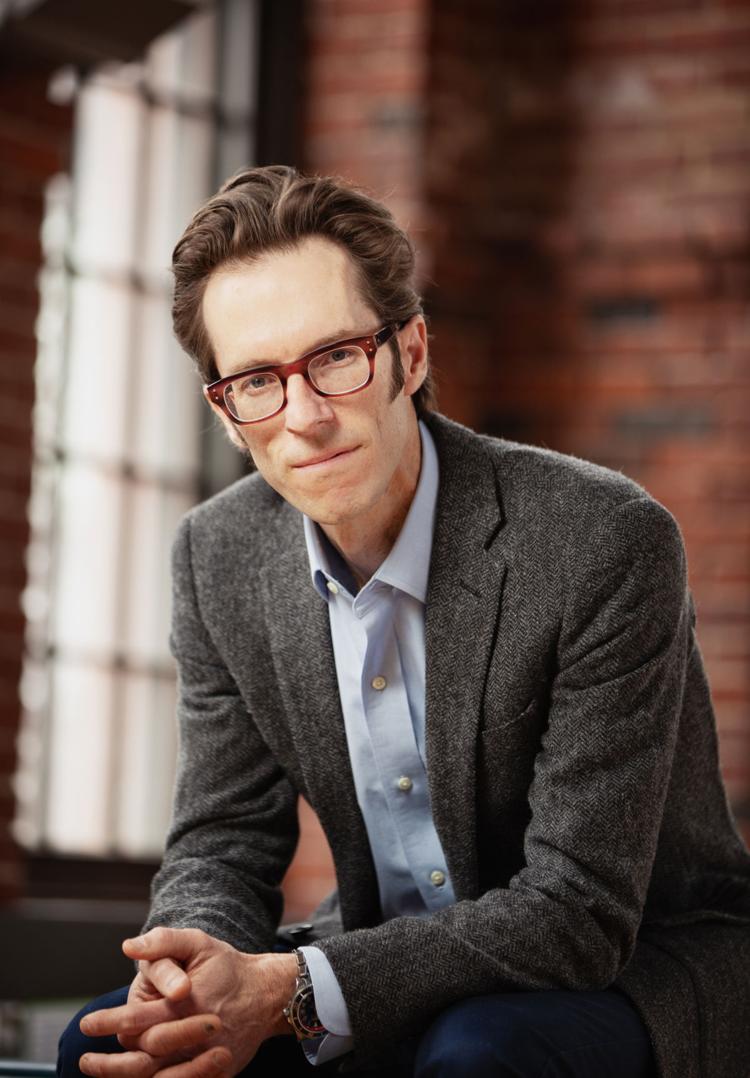 "Secondly, I knew these women were compelling because as I looked at the list of all these competitors, I only recognized one or two. Thirdly, I knew I had to get to a library and really get into it. And that's what I did in the weeks to come. … I dug down, and dug down, and I began to realize that this was a story that had been forgotten."
O'Brien decided to write these women back into history, using formidable reporting chops honed at The New York Times Magazine, The Boston Globe, NPR, The Oxford American and a stint at The New Orleans Times-Picayune from 2000-05. (He and his family lived in New Orleans from 2010-15.)
Just as he did in "Outside Shot," O'Brien not only brings his subjects to life, but he also creates a snapshot of America in a particular moment. "Fly Girls" is a brief history of American women's lives and struggles in the '20s and '30s, an era not particularly hospitable to female ambition; a thrilling tale of American aviation in its early days, when names like Bendix and Cessna were beginning to make a mark; and a look at a time when men like Charles Lindbergh were at the center of celebrity culture.
O'Brien reels off the life stories of his main characters with ease.
"The book focuses on five most of all. Amelia Earhart was the most famous female pilot at the time. The others flying with her were friends of hers, rivals of hers. They were just as brave, just as bold, and some were even more skilled in the cockpit."
They came from all over the country, a great cross-section of American women. 
Ruth Elder was "a flashy Alabama housewife," as O'Brien puts it, from Anniston, Alabama. Months before Lindbergh, she decided she would become the first woman to fly across the ocean.
Ruth Nichols came from Wall Street wealth; her rivalry with Earhart was intense. Florence Klingensmith was a daring young pilot from rural Minnesota who moved to Fargo, North Dakota. O'Brien says she was the most skilled pilot — racing around pylons on the ground — almost like a NASCAR driver.
"And then, there was Louise Thaden, from Bentonville, Arkansas," O'Brien says. "She got her start in Wichita, Kansas, selling coal of all things. She was one of the few women who not only managed to fly and race airplanes, but she also had a family."
O'Brien vividly recreates the limitations of women's lives in this time period.
"Women were banned from doing all sorts of things — banned from serving on juries and holding public office in some states, working night shifts, driving taxi cabs," he said. "There was no law that specifically excluded women from flying, but it was definitely a place where women were not welcome. … There were roughly 30 million women registered to vote, but there were less than a dozen registered pilots. That made them truly radical, truly revolutionary."
And despite their competitive natures, they supported one another, forming The 99, a group that still exists for women pilots today; they also learned to work on their own planes.
"They were absolutely competitors. Each wanted to win the races, each of them vied to get across the ocean, and there were headlines and prizes each of them wanted. But they realized early on they were all connected — that if one of them failed it would be attached to all of them. And conversely they recognized that if one of the women succeeded, that success would be attached to them all too. … They weren't just brave and bold and making radical decisions, they were extremely intelligent. Not only were they able to do things that most women did not do, but most men couldn't do them either."
O'Brien doesn't stint on the dangers these women faced. "I was stunned to learn just how dangerous flying was in 1920s, to learn that planes could fail for all kinds of reasons.
"At times, a wing would just fall off, and then the inspectors would come in and they wouldn't be able to determine why. They had no ideas why the plane had crashed and they would just say so. … And I think just how little we know about some of these big names — Charles Lindbergh didn't just fly across the Atlantic because he was looking to become a pioneer. If he made it across the ocean alive from New York to Paris, he'd get $25,000. That was a massive sum of money in 1927."
Another fact that shocked O'Brien was that the races continued in the face of crashes and deaths — even on the same day. "Imagine," he said, "I think that's the way the NFL or NASCAR would be today."
These women offer lessons in courage for all genders.
"Louise Thaden," O'Brien said, "is a great role model for any working parent today. Every man or woman knows that we make choices. I know that as a working father I've made decisions for my family over my career. If Louise Thaden had not had children, I think she'd have continued to fly and race, and then we'd have streets and schools named after her today."
Susan Larson hosts The Reading Life on WWNO.
**************
Keith O'Brien discusses and signs "Fly Girls: How Five Daring Women Defied All Odds and Made Aviation History"
When:  6 p.m. Monday (Sept. 17) 
Where: Octavia Books, 513 Octavia St., New Orleans