Barring any further complications, Widespread Panic will top off what turned out to be a very different Thursday than what Jazz Fest organizers originally planned. After the Rolling Stones and Fleetwood Mac withdrew as Acura Stage headliners, Panic stepped in. The Georgia-based jam band is no stranger to Jazz Fest; this will be its 11th appearance in 22 years, including headlining this Thursday spot in 2017 and 2015. At 2½ hours, Panic's set is the longest of the entire festival. 
Meanwhile, Tom Jones — he of the unbuttoned shirt and sexy baritone — will close out the Gentilly Stage, returning to the fest for the first time since 2011. The 78-year-old Welsh-born  heartthrob spent years stalking stages in Las Vegas, so his set is peppered with the sort of one-liners that are either funny, groan-inducing or both. His catalog of hits includes "Delilah," "Green, Green Grass of Home," "What's New Pussycat" and, of course, "It's Not Unusual."
The second weekend of Jazz Fest is coming with another round of music, art and food.
Other noteworthy acts: soul-blues-gospel singer Mavis Staples, reggae veteran Ziggy Marley and an all-star local lineup of Cowboy Mouth, Anders Osborne, Samantha Fish and Ivan Neville's Dumpstaphunk ahead of Widespread Panic on the Acura Stage.
-- Keith Spera
Food @ Jazz Fest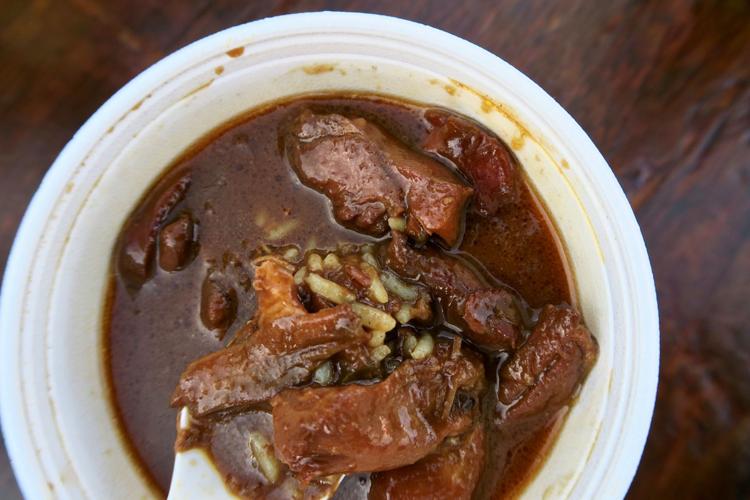 Pheasant, quail and andouille gumbo, Food Area 2
Louisiana can always count on gumbo, no matter what life rolls our way. So on a Jazz Fest day that had its scheduling woes, let's start with a dish that never lets us down. This example, deep, dark, loaded with fowl and smoky sausage, gives satisfaction by the spoonful. 
-- Ian McNulty