Like its next-door neighbor the Ernest N. Morial Convention Center, the Buku Music + Art Project has steadily annexed more territory.
The festival's eighth edition opened Friday across an expanded footprint on the grounds of Mardi Gras World. The expansion into what was formerly an adjacent parking lot/field enabled Buku to boost its daily capacity to 20,000.
Those extra bodies made their presence felt Friday as the squared-off space in front of the beefed-up Wharf stage overflowed its capacity for electronic dance music deejays Nghtmre and Slander.
The Buku brand, now part of international live entertainment powerhouse AEG's portfolio, increasingly sells itself. But this year's sellout was also driven in part by the fact the festival was hosting Los Angeles dream-pop singer Lana Del Rey's only announced American show of the year.
Legions of her devoted fans journeyed to New Orleans for the occasion. On Friday night, she pointed out familiar faces in the crowd at Buku's main Power Plant Stage.
That stage was dressed out with faux-palm trees and other foliage as Del Rey and her band arrived minutes after her scheduled 10 p.m. start time. In a sparkling short dress, matching boots with stiletto heels, and a white jacket to ward off the cool night air, Del Rey cut a bold figure in contrast to her music, which is deliberately and relentlessly understated and restrained.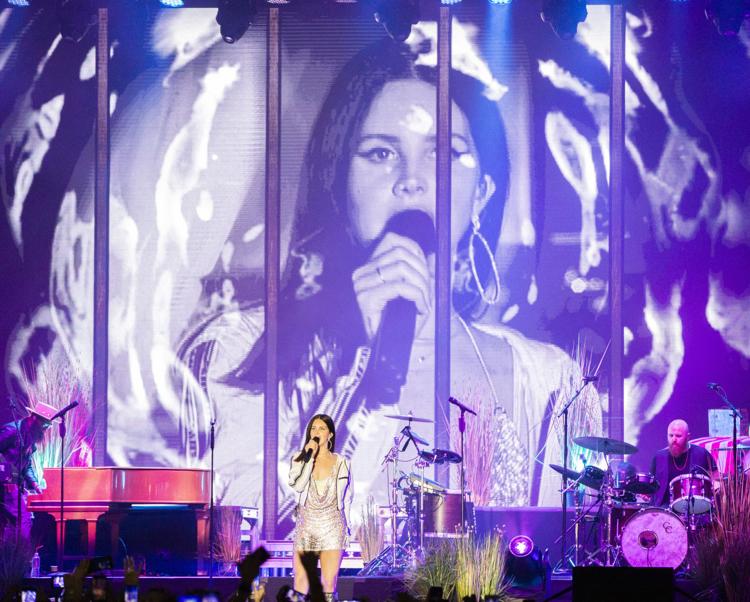 Early in the set, her vocals, barely rising above an airy whisper, were difficult to hear. A festival setting is undoubtedly a challenge for an artist who deals in such sonic abstractions.
Backed by a guitarist, percussionist, keyboardist, two dancers/backing vocalists and, apparently, some prerecorded vocals, Del Rey presided over a dozen or so songs, half of them drawn from her 2012 album "Born to Die," her biggest seller to date.
She plans to release a new album this year. A song from that album, "Mariners Apartment Complex," made its live debut at Buku, sounding like classic Lana Del Rey: a gauzy wash of shimmering guitars, synthesized strings and her detached ruminations. "Thank you for indulging my little folk sensibility," she said afterward.
Del Rey explores the loneliness and sadness congealing beneath the bustle, sunshine and glitz of L.A. "Summertime Sadness," one of her titles, could double as a two-word summation of her overall aesthetic.
"White Mustang" evoked Chris Isaak's brooding "Wicked Game." It would fit just fine on the soundtrack of "Big Little Lies"; the backdrop footage of waves breaking below rocky cliffs even hinted at that show's setting.
The chorus of "High by the Beach" moved to a hip-hop beat. During "Video Games," Del Rey swayed on a swing suspended from the stage rafters.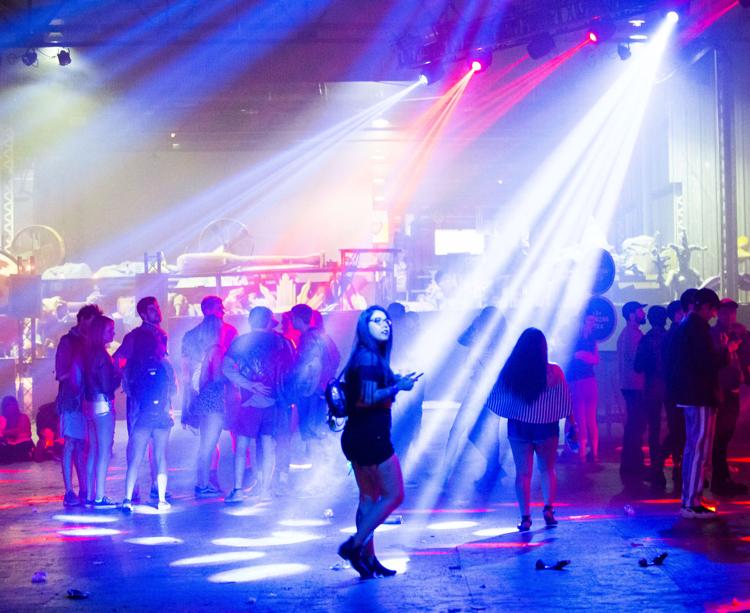 Between songs, she sang the praises of New Orleans in general and an air boat "alligator tour" in particular. The joy derived from those activities didn't prevent her from fully inhabiting "Summertime Sadness."
Deep into the final "Venice Bitch," she ventured down to ground level to sign autographs and pose for selfies with fans along the barricades. She wasn't singing; neither were her two vocalists, who were frolicking on the stage swings. Yet her voice, ethereal as ever, still floated above the squalling guitar and thumping drums of the show's loudest moment.
That detached voice was still singing away as Del Rey and her two sidekicks tossed fresh Polaroids to the audience like Frisbees, wrapping up her show at exactly one hour.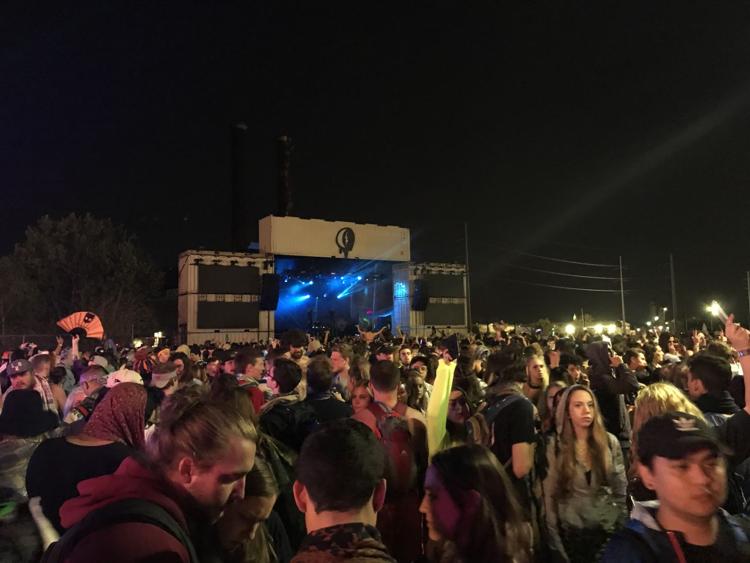 She made no mention of the act that preceded her, Baton Rouge rapper Kevin Gates. If Del Rey's perspective was decidedly feminine, Gates' was masculine to the point of obscene absurdity. Some of the Del Rey fans who arrived early may well have been horrified.
Backed by a deejay and eruptions of pyro, with his white dress shirt unbuttoned to reveal the mural that covers his torso, Gates sampled material from throughout his career. His rap is unapologetically street in its beats and lyrical content. 
His songs, he boasted, are strictly autobiographical. In "Posed to Be in Love," he alluded to domestic abuse with the line "beat a b**** like Chris Brown." (Brown, the R&B star, infamously beat his then-girlfriend Rihanna.)
Gates declared himself "Michael Jackson reincarnated" and recalled the time a friend shot him in the face, possibly accidentally, possibly not. He attributed the gruffness of his lower register to a mouth injury. He bragged about a certain appendage. "I'm narcissistic," he announced, as if that wasn't apparent.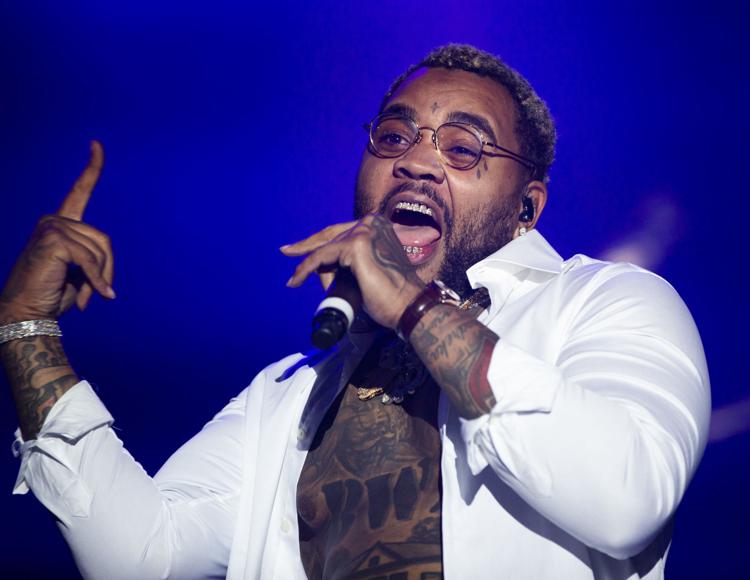 He nonetheless paused the show to offer a brief prayer of thanks for all that is "a blessing on me."
He also brought out his two young children, Islah and Khaza, toward the end of the set. Islah rapped along with her dad; Khaza hammed it up by "flossing." 
Their presence leavened their father's R-rated show with a bit of G-rated charm.