The New Orleans Jazz and Heritage Festival is built to run when it rains. But the festival runs a whole lot better when it doesn't.
The sun was shining as Earth Wind & Fire threw down "Do You Remember and "Let's Groove Tonight" for a big Congo Square Stage crowd Friday.
It was shining a few minutes earlier when a barefoot Jimmy Buffett ambled onstage with Dave Matthews and Tim Reynolds at the Acura Stage.
And it was shining when, in the Heritage Square Food area, a man apologized for making a mess on a table with sugar from his beignets. Not a problem, said the Jazz Fest staffer who cleaned it up: "If you don't make no mess, I don't have no job."
Earlier in the afternoon, Earth Wind & Fire bassist Verdine White was 20 minutes late for his "Bass Summit" joint interview with the Meters' George Porter Jr. at the Allison Miner Music Heritage Stage in the Grandstand. Porter and interviewer Ashley Kahn started without him.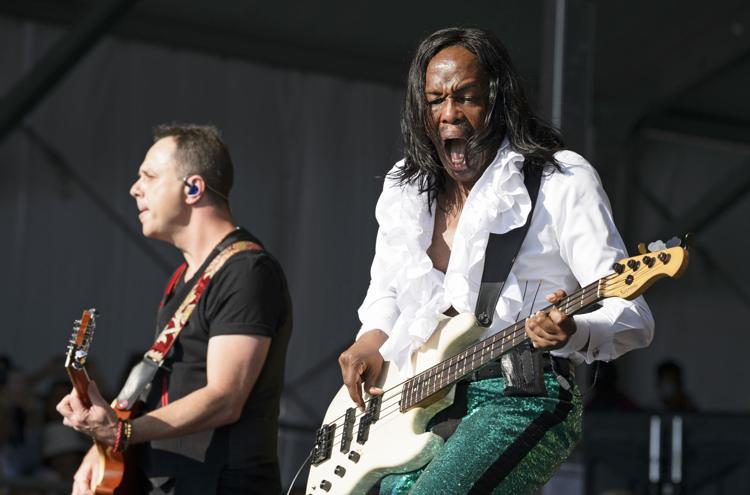 Porter was more than entertaining enough on his own. When, Kahn asked, did Porter and his bandmates, who put out their first single in 1968, realize how important and influential their music was? "In 2000," the bassist deadpanned.
Could he demonstrate how he played "in the pocket"?
"Without Zigaboo?!" Porter responded, referring to Meters drummer Joseph "Zigaboo" Modeliste.
Upon his arrival, White blamed his tardiness on traffic outside the Fair Grounds. "Sounds like Jazz Fest," Kahn quipped.
In contrast to his animated stage persona, White was studious and borderline professorial in conversation. In the 1970s, he noted, "I always dreamed of taking acid and eating a watercress salad."
At the Gentilly Stage, indie-pop band Lake Street Dive's lead singer, Rachael Price, showed off her pipes, equal parts precision and soul, on a cover of Prince's "When You Were Mine."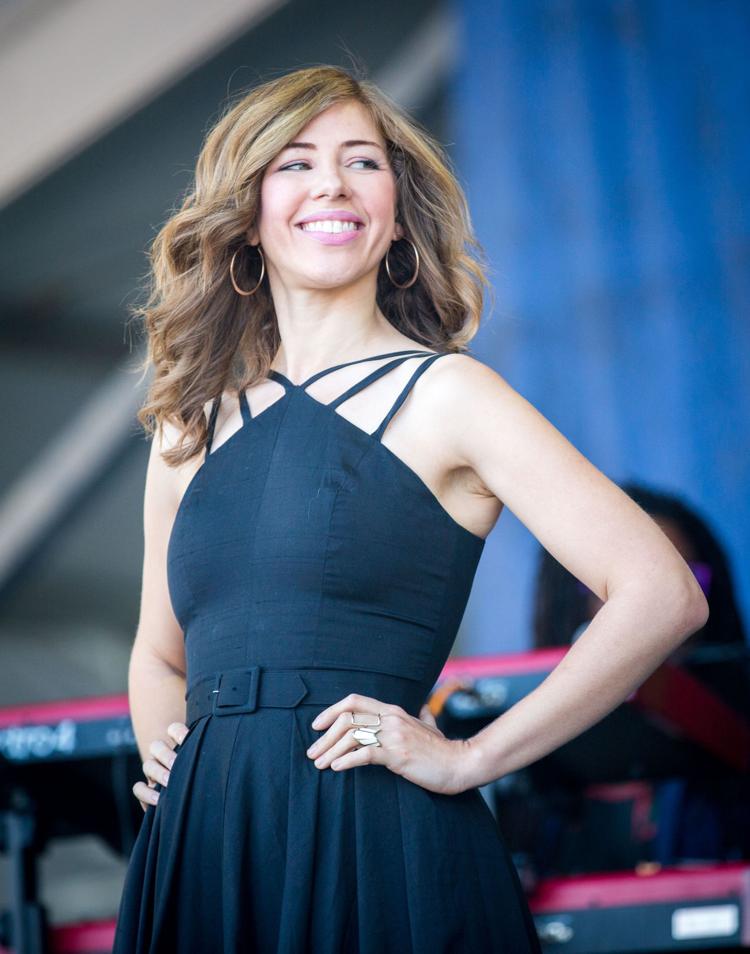 At the Blues Tent, 77-year-old soul man William Bell flaunted a voice as strong as when he cut singles for Stax Records in the 1960s. Fronting a sharp, horn-heavy band, Bell ranged from rave-ups that evoked the soul band in "Animal House" to caressing the ballad "I Will Take Care of You."
Completing a circle, he showcased his debut single from 1961, "You Don't Miss Your Water." New Orleans was the first city where it went to No. 1; judging from the audience reaction in the full tent, it's still popular here.
The Dave Matthews Band has made numerous stops at Jazz Fest over the years, but it wasn't slated to tour in 2017. Matthews and Reynolds, however, are on the road as an acoustic duo.
Back when Matthews was a bartender in Virginia, Reynolds was already an established local star. He encouraged the younger man to start his own band, which turned out to be a most fortunate venture.
Over the years, Reynolds contributed to DMB recordings before finally joining the band as a full-time member. He and Matthews still occasionally step out as an unplugged duo.
When fronting the full DMB, Matthews plays an acoustic guitar. But hearing his songs reduced to an acoustic duo, especially when the other half of that duo is as skilled a player as Reynolds, opens them up to fresh interpretations.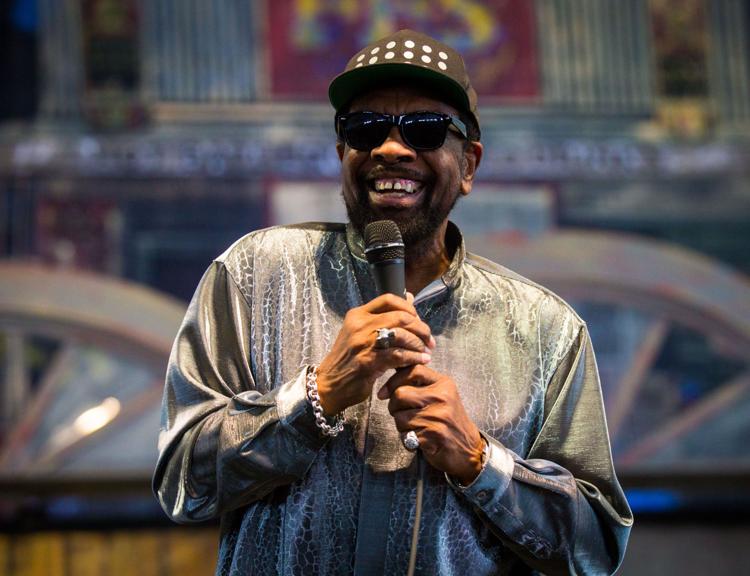 The big video screens cast Matthews' facial expressions in high relief as he and Reynolds played off of, and impressed, each other.
At 6:30, Matthews welcomed Buffett to the stage. Even when he's not on the schedule, Buffett tends to roam around the Fair Grounds, anonymous in a baseball cap, sunglasses, T-shirt and shorts.
Buffett greeted his buddy with, "Too bad you can't draw a crowd here, man." The flag-flying crowd wasn't Elton John-big, but it may have been the largest Acura Stage crowd of the 2017 festival.
"You're wearing the same thing you were wearing yesterday," Matthews observed.
"Yes … I ironed it," Buffett responded, before noting that he is a "Dave Matthews Band fan, and a fan of the man."
He recalled how, in late 2005, Matthews quickly volunteered for the post-Hurricane Katrina benefit concert "From the Big Apple to the Big Easy" in New York.
That was it for the serious talk. "If I stand here long enough next to Tim Reynolds, I hope I'll be able to play like him when I leave," Buffett cracked.
Earlier, someone told him that he must have brought the good weather. He disagreed: "I know that's not true, because I know Allen Toussaint brought this weather."
With that, the trio set sail on "A Pirate Looks at Forty," Buffett's bittersweet acknowledgment that the adventure may soon be over. A similarly dark undercurrent also underpins more than a few of Matthews' songs.
His one-song cameo complete, Buffett hustled off. Trumpeter Rashawn Ross, who tours with the Dave Matthews Band as an auxiliary member, helped out on "Ants Marching." Reynolds worked his acoustic's upper register into dog-whistle territory.
Matthews, Reynolds and Ross returned for an encore of "What Would You Say," a sunny singalong for, finally, a sunny day at Jazz Fest.