Steps away from the honking horns and jangling cash registers of Christmastime on Canal Street, there's another, more harmonious world of twinkling lights, warm tea and the soothing sounds of a harp.
If you don't frequent the Louisiana Philharmonic Orchestra's performances, you might not be familiar with the celestial notes of principal harpist Rachel Van Voorhees. The Juilliard and Yale University-trained soloist, when not playing at the Orpheum Theater, accompanies the Windsor Court Hotel's holiday tea service with her heavenly chords.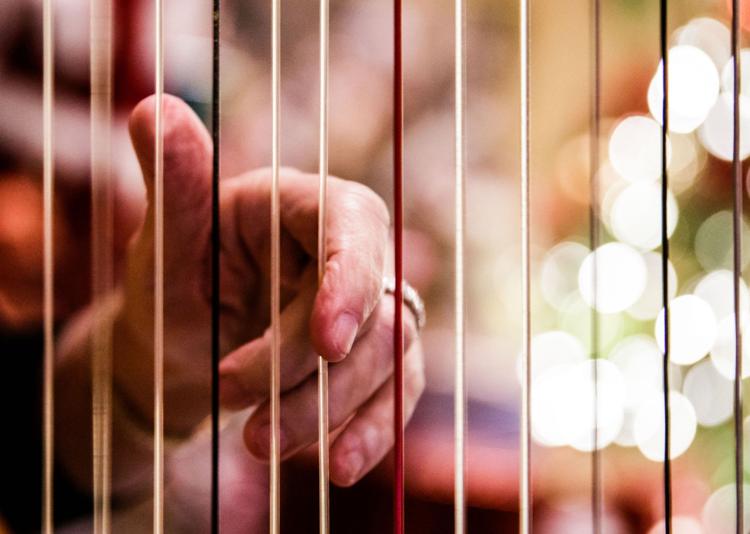 "You have to give credit to this hotel for making a commitment to live music on a weekly basis, all year,"  said Van Voorhees. "They are treating the public to a repertoire of sounds they might not ever normally expose themselves to."
To hear Rachel tell it, she stumbled into her life's work quite serendipitously.
"I grew up in the suburbs of New York City, and my parents sent me to a music summer camp in Vermont one year. We all studied one main instrument, and mine was piano, but picking a second instrument was required, and I chose the harp," said Van Voorhees.
"The tones that came from those strings were magical, and I fell in love with it."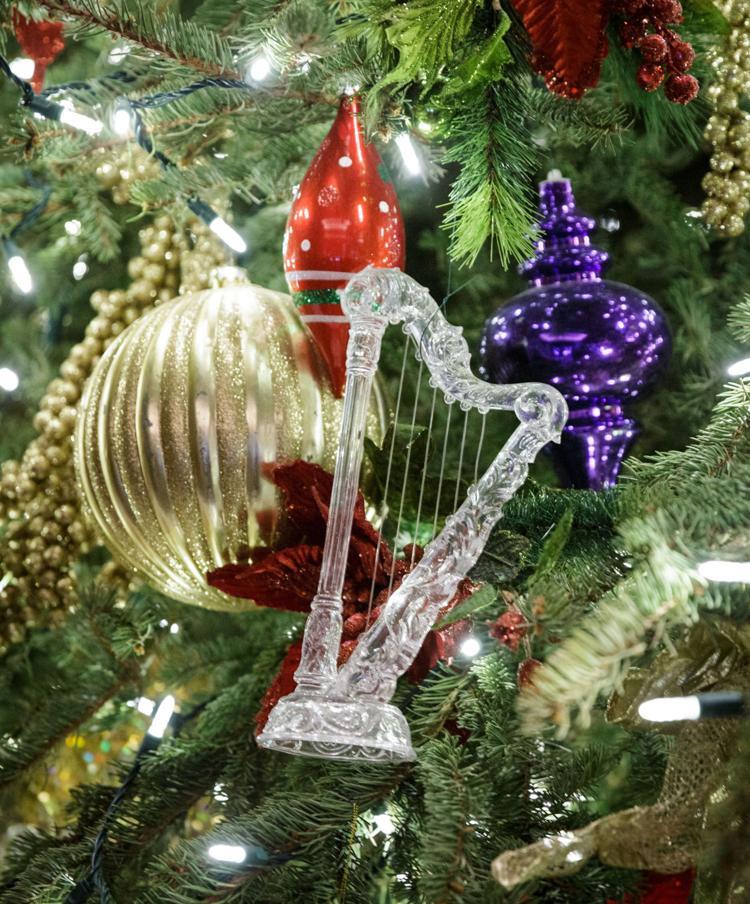 But the classically trained Van Voorhees is quite a diverse character when it comes to music genres.
She and Charles Neville formed a group called Diversity, a jazz ensemble that arose out of an overheard conversation in a Chinese restaurant on St. Charles Avenue. Neville, who now lives in Massachusetts, spoke about Van Voorhees from his hotel room in San Francisco, where he's on tour with brother Aaron Neville's sextet. 
Van Voorhees is one of a kind, Charles Neville said.
"I approached Rachel in that restaurant so many years ago, after I heard her having a rather technical conversation about musicality," Charles Neville recalled. "We decided to jam together, so I threw Charlie Parker's complex 'Moose the Mooch' at her. She definitely rose to the occasion.
"To play all of those fast chord changes, she had to do stuff with the pedals to change the tuning of the strings, while she was strumming with her hands. She was multitasking at a really fast clip. I've got to tell you, it was amazing! I knew then we should work together."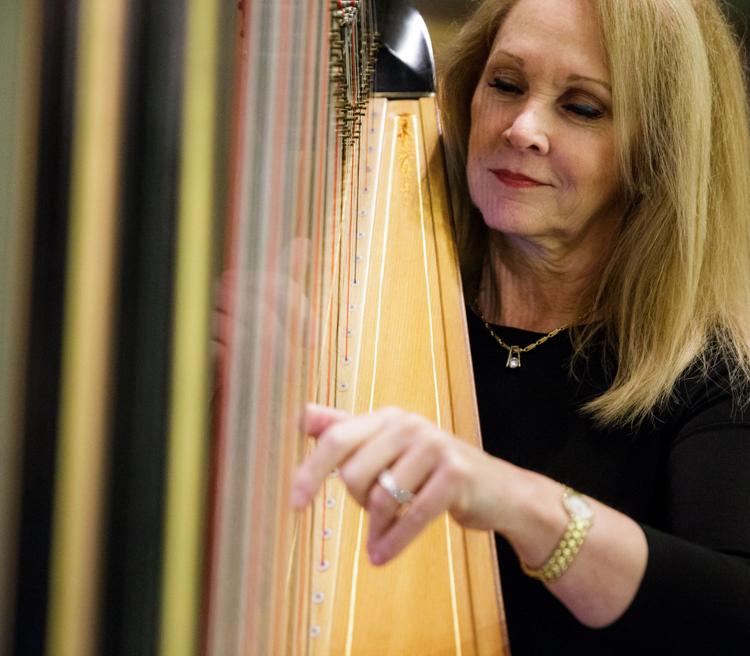 The admiration is mutual.
"I was at his house, in the beginning, and I looked over at the rhythm section and there was one more famous guy than the next," said Van Voorhees. "It was a bit intimidating. He'd suggest a Fats Waller tune, or the funky 'Hey Pocky Way' … not exactly something I learned at Juilliard. But he's made me a much finer musician."
"She's a top-notch harp player," said Gabriel Platica, a section violinist with the orchestra. "We just did a performance of the score from 'Home Alone,' and it has an extremely tough harp part. We were all so relieved she could do it because I don't think anyone else could."
Although Van Voorhees has won awards all over the world, her focus is on giving back.
She has performed hundreds of concerts for Orleans Parish schoolchildren, and along with the principal harpist for The Los Angeles Philharmonic, she co-founded the Harp in Our Public Schools Program in L.A., through which donated instruments have allowed 60 third- and fourth-graders to study the harp. It's something Van Voorhees would like to see come to New Orleans.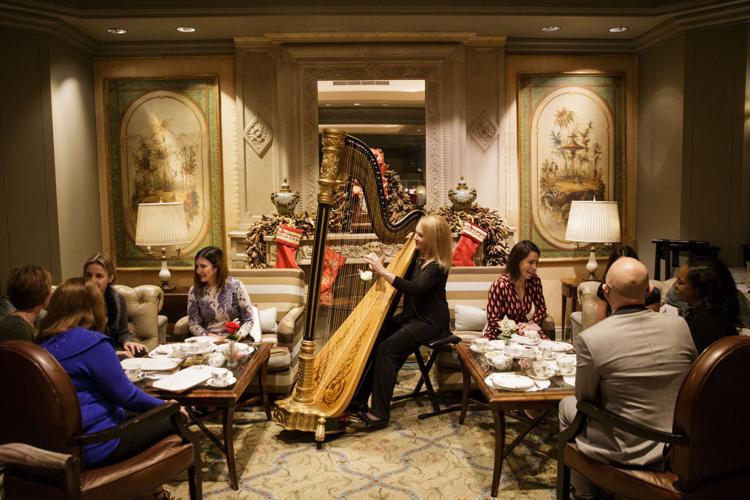 Christmas teas are ongoing through New Year's, seven days a week, at 10 a.m., 1 p.m. and 3:30 p.m., at the Windsor Court. When Van Voorhees isn't playing, seasonal sounds are provided by the Windsor Court pianist. 
Van Voorhees is a year-round highlight of the Louisiana Philharmonic Orchestra. But this time of year, the angelic notes of the harp really shine.
"I sit 6 inches away from Rachel on the stage when we play opera and ballet," said Daniel Lelchuk, associate principal cellist with the orchestra. "It's worth coming to 'The Nutrcracker' just to hear Rachel play some of the harp excerpts. She's always the highlight, and after all of these years, nearly four decades, she still plays like it's her first time with the piece, in terms of her enthusiasm and the creativity she brings to it."