Don't be surprised if your ears are ringing more than usual.
New Orleans hosted an unprecedented number of major concerts over the past year, a streak that won't slow down any time soon.
The city's three largest venues — the Mercedes-Benz Superdome, the Smoothie King Center and Champions Square — sold a record-breaking $40 million worth of concert tickets during the recently concluded fiscal year, according to SMG, the company that manages the facilities.
The Smoothie King Center enjoyed its busiest 12 months ever, hosting 25 concerts. Of those, Drake, Maroon 5, the Dixie Chicks, the Red Hot Chili Peppers, Billy Joel, Radiohead, Charlie Wilson, Tim McGraw & Faith Hill, the Weeknd, Twenty One Pilots and Journey played to capacity crowds.
With more than 16,000 tickets sold, Joel drew the third-largest concert crowd in the venue's history.
Billy Joel clearly knew where he was Friday night at a full-to-the-rafters Smoothie King Cen…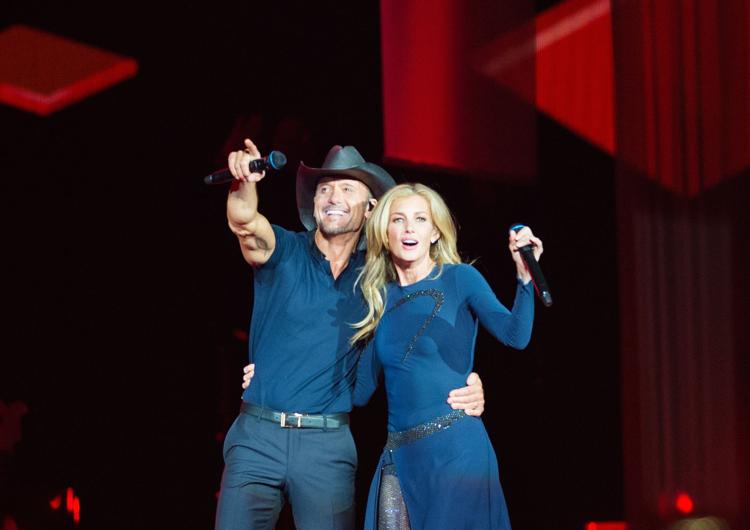 The Superdome's two stand-alone concerts in 2016 included a Beyoncé show that grossed more than $5 million. Looking ahead, U2 is on track to sell most of the 38,700 tickets available for a Sept. 14 appearance at the Superdome, far more than the band's previous visit to the same venue 20 years ago.
Starting Friday at 10 a.m., the general public can, for the first time in 20 years, buy a ti…
Jay-Z is headed to the Smoothie King Center in New Orleans on Nov. 9. The hip-hop heavyweigh…
Overall, the New Orleans concert market "is stronger than it's ever been," said Russell Doussan, president of Live Nation Entertainment's local office. "Consumer response has been stronger than ever. Every year I go, 'We can't outdo this year,' and we seem to find a way to do it."
Beaver Productions, the New Orleans-based independent promoter that dominated the local market for many years, promoted several major concerts over the past year, including Radiohead, the Chainsmokers, Twenty One Pilots, Journey and James Taylor/Bonnie Raitt.
"The market is very healthy," said Beaver founder Don Fox, "and artists want to play here."
That wasn't always the case. Much to local fans' chagrin, for years major tours often bypassed New Orleans en route to Houston, Atlanta and Florida.
But several factors have altered the landscape to make New Orleans a far more attractive market.
The presence of Live Nation, which produces thousands of concerts around the globe and buys exclusive rights to many tours, has been a boon to the New Orleans concert market.
Before Live Nation opened its New Orleans regional office in early 2015, the company promoted fewer than 10 local shows annually. It was up to Live Nation's Houston office to steer bands to New Orleans, but serving the Texas market was that office's priority.
This year, Live Nation will promote 41 concerts at the Smoothie King Center, Champions Square, UNO Lakefront Arena, Superdome and Saenger Theatre, plus another 45 across Louisiana and Mississippi.
"That's a massive amount of content," Doussan said. "And we're already beefing up 2018. It's not letting up at all. There's confidence to put more shows in the market."
In general, more shows are available because more artists tour more frequently. Revenue from recorded music has plummeted in recent years, so acts must hit the road to make up the difference. The more cities they play, the more money they make.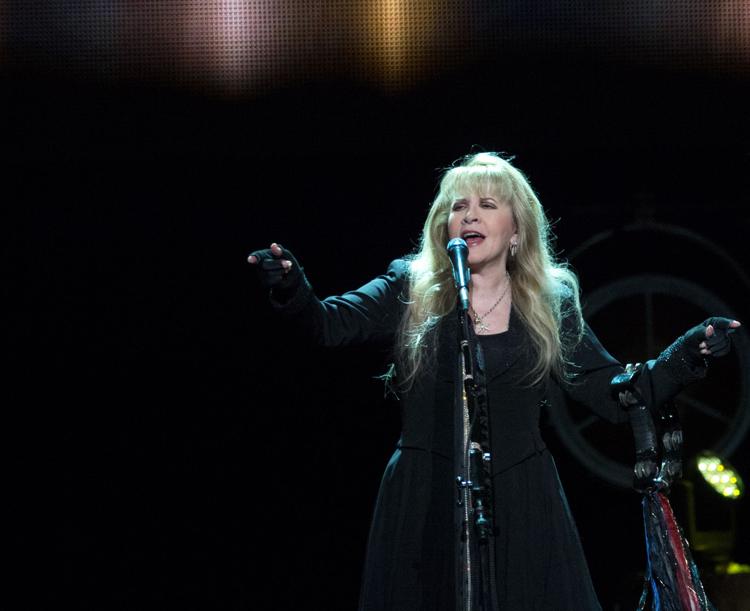 Also, the opening in 1999 of the New Orleans Arena — now the Smoothie King Center — finally gave the city a venue capable of hosting the largest arena productions. The Smoothie King's capacity is roughly twice that of the UNO Lakefront Arena, previously the city's busiest concert venue.
"New Orleans is a major stop for most touring artists," Fox said, "because we've got a major facility."
SMG maximizes the building's appeal, Doussan said. "SMG does a fantastic job at making the consumer comfortable, from the parking lots to concessions to clean bathrooms. Venues that are subpar don't see as many shows."
Four years ago, the Smoothie King Center installed a system of curtains that can cordon off most of the arena's upper bowl, reducing capacity to around 8,300. That has attracted more mid-sized acts who can't sell 14,000 tickets but still require a space larger than the Lakefront Arena.
The curtain "has opened up a lot of doors for us," SMG General Manager Alan Freeman said. "It gives us lots of flexibility. It makes the building work for a lot more acts."
Fox, who had lobbied for the curtain, agrees. It was deployed for Beaver's recent show by James Taylor and Bonnie Raitt.
"Artists and audiences don't want to see empty seats," Fox said. "If you see 5,000 or 6,000 empty seats, people think, 'Maybe that wasn't so good.' It's all about perception."
Some or all of the curtain can be raised to add more seats if ticket sales exceed expectations. Dolly Parton was projected to sell 6,000 tickets, Doussan said; she rang up closer to 9,000. John Mayer was forecast at 8,300 and drew nearly 10,000.
Stevie Nicks was projected to sell 8,000 tickets for her March 15 show. Instead, more than 12,000 fans showed up. "That blew our minds," Doussan said.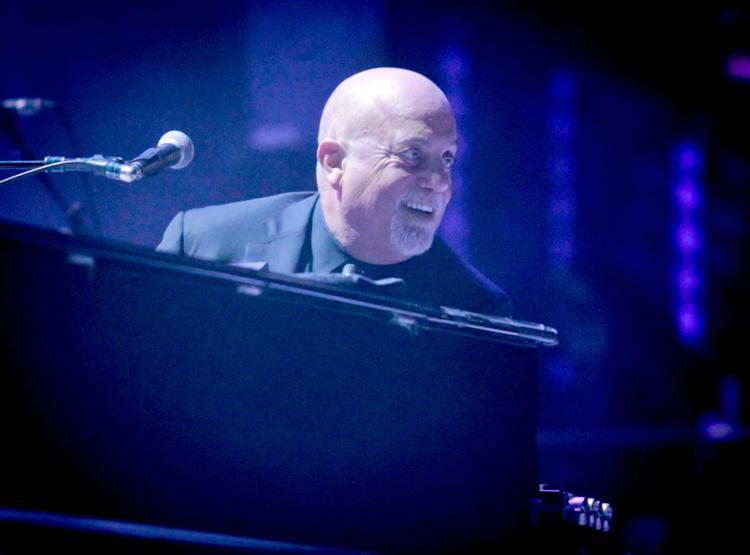 Success breeds success. Concerts selling at or above expectations convince promoters, managers and booking agents to route more tours through New Orleans.
"It's a domino effect," Freeman said. "Bands go where they can make the most money. We're starting to get a reputation. To gross $40 million in concert ticket sales, that's a lot of disposable income, especially for a market this size."
Now, Doussan said, "every major tour is looking to play New Orleans."
An abundance of concerts creates its own challenges. As the calendar gets more cluttered, promoters must carefully calibrate the timing of concert announcements and ticket on-sale dates. Announce too many shows at once, and they overshadow each other. Put too many on sale at the same time, and fans may not be able to afford tickets to all of them.
How many people attended the 2017 Essence Festival? That depends on how you define "festival…
Producer Quint Davis had hoped the 2017 Bayou Country Superfest's forced move from Tiger Sta…
The announcement and on-sale dates can be more critical to a show's success than the actual date of the concert, Doussan said.
Last September, Live Nation produced seven major concerts in New Orleans, including Beyoncé, Maroon 5, Drake and 5 Seconds of Summer, accounting for $10 million in ticket sales. But the on-sale dates were staggered over several months.
"That allows fans to decide to go based on demand instead of economics," Doussan said.
In keeping with that philosophy, tickets for the Oct. 21 Bruno Mars concert went on sale last November, nearly a year in advance, yet sold out quickly. Tickets went on sale Aug. 25 for a Shania Twain concert at the Smoothie King Center next June.
The past year's bonanza may not be representative of the future. The Smoothie King Center is unlikely to host 25 concerts in the upcoming year, Freeman said. "That's not the new normal. To some degree, the stars lined up for us last year. Lots of acts were on the road," he said.
"The touring industry is always cyclical. It spikes every four or five years. Last year was our spike."
But this year will still be busy. An eight-day stretch in early August boasted five major concerts: James Taylor, Lionel Richie and John Mayer at the Smoothie King Center, plus Incubus and 311 at Champions Square.
And there are plenty of shows on the horizon, including U2, Arcade Fire, the Tedeschi Trucks Band, Jay-Z, Bruno Mars, Jason Aldean, ZZ Top, The xx, Justin Moore, the Avett Brothers, Katy Perry, Trans-Siberian Orchestra and two yet-to-be-announced December concerts at the Smoothie King Center.
That's in addition to Kiss, the B-52s and Huey Lewis & the News at the Gretna Heritage Festival in late September, followed by the Foo Fighters, Kendrick Lamar and the Killers at the Voodoo Experience in late October. Both festivals are Live Nation productions.
Dave Grohl is coming home for the 2017 Voodoo Festival.
Given all the action, local music fans may be getting spoiled.
"Ten years ago, people wouldn't expect major tours to play New Orleans," Doussan said. "It was the exception. Now fans expect those tours to come here."