Around the dining room of Picayune Social House you'll spot people reading the paper, and even walking around the room to check out different editions. But instead of digging into the news of the day, they're actually peering back into the past.
Picayune Social House, which opened last week, is a new restaurant and bar developed in the historic CBD building that was once home to the Times-Picayune. It also functions as a unique gallery for a deep trove of historic material, long obscure and nearly lost, that is now back on display in the building where much of it was created.
The new eatery has a big bar in the middle of the room, where the staff pours local draft beers and fix cocktails. There's a menu mixing Indian and Middle Eastern flavors with contemporary American comfort food and bar snacks (see menu below).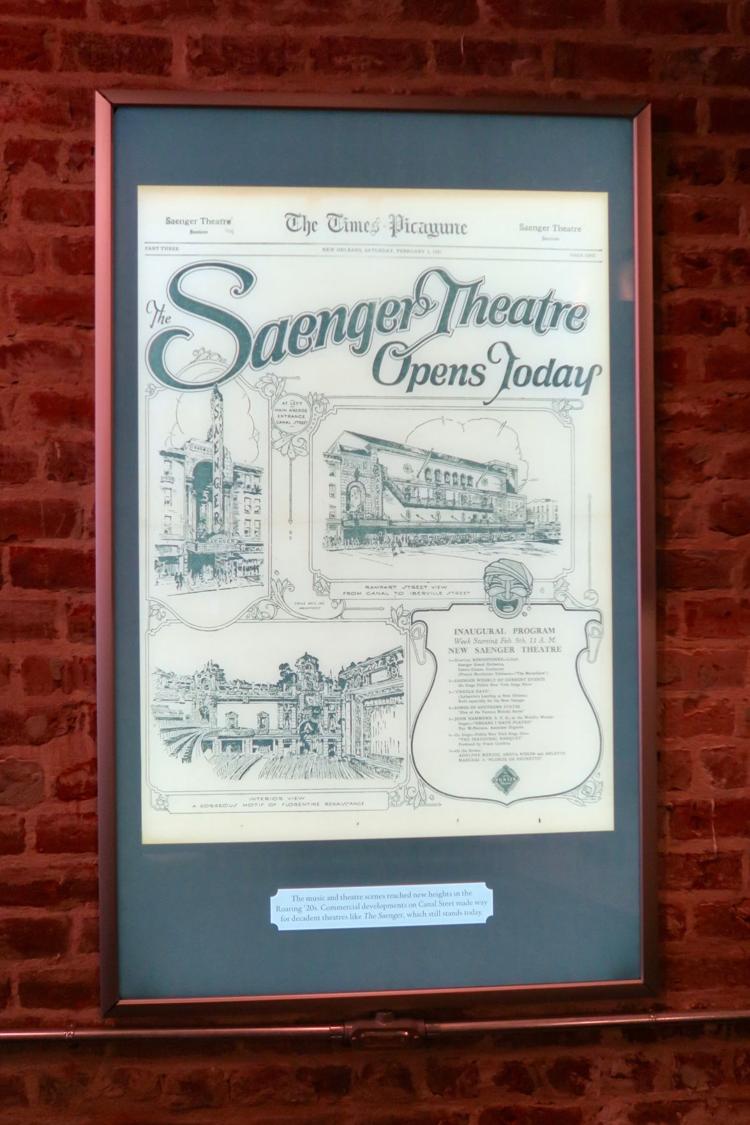 And there's a long brick wall displaying vintage New Orleans newspaper covers, reaching back for more than a century, showing different chapters of local history and a progression of graphic design styles through time.
"It's an homage to what this place once was," said Chris DeMers, proprietor of Picayune Social House. "You can't go into a building with this much history and not honor that."
DeMers was able to turn that impulse into a integral part of the Picayune Social House design through a collaboration with J.S. Makkos, a local collector who now curates a massive cache of the city's print past thanks to a fortuitous find on the internet. 
"I think this is really serendipitous to have someone who is in this location and wants to really make it a showcase," said Makkos. "This is probably the first time some of this has been seen since its publication."
History in print
DeMers describes the "social house" concept as a place that should feel right for casual visits and lingering, with a straightforward approach at the bar. Daily happy hour is a fixture of the schedule. The menu offers small plates and shared dishes, but it also focuses on flavors that are less common in the area.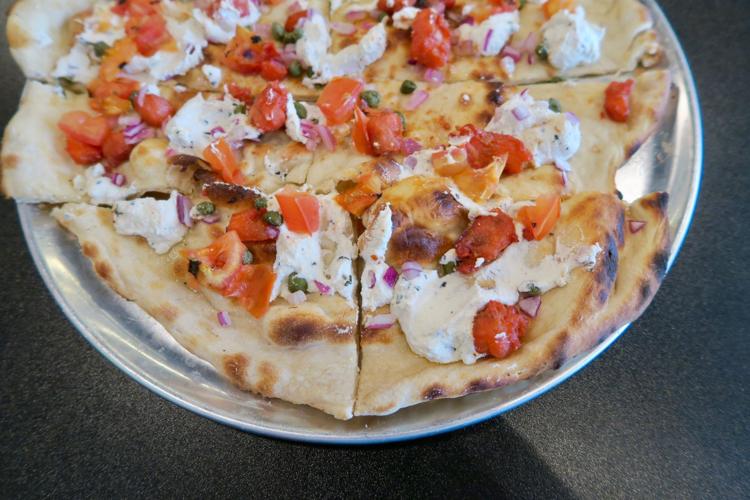 The kitchen is equipped with a tandoor oven, which fields a number of roasted meat and seafood platters finished with tabbouleh, tahini, basmati rice and grilled tomatoes. The oven also produces Indian naan bread that's used across the menu, topped like pizzas and turned into sandwiches. Snacks and appetizers run through boudin balls, blistered shishito peppers with smoked salt, curry fries and an array of dips.
There's no squid ink on the menu, though that would certainly fit the Picayune Social House theme.
The building at 326 Camp St. became the home of The Daily Picayune newspaper in 1850, during the era when this stretch of the CBD was known as "Newspaper Row" for its cluster of publishing businesses. The Picayune later merged with its rival, The Times-Democrat, to create the Times-Picayune. The address was most recently home to Ed Smith's Stencil Works, which is now in Mid-City. The newspaper's headquarters were moved to Lafayette Square from 1929 to 1968. A more modern facility followed on Howard Avenue, which has been vacated as the company shifted downtown to One Canal Place. 
Picayune Social House is part of a new apartment complex built within the old, four-story commercial buildings at 326 and 330 Camp Street. These buildings are now co-joined, and the eatery extends across the entire combined first floor. The space shows its age in weathered brick and exposed iron beams, but its history is also now told through its newspaper displays.
In 2013, Makkos responded to an online Craiglist ad offering up a collection of old Times-Picayune newspapers. He ended up acquiring a mother lode of historic material, mostly from 1885 though 1930. The collection, which once belonged to the British Library, was stored in some 30,000 tubes and took several truck loads to transport, Makkos said.
New Orleans writer Michael Patrick Welch documented the story of his acquisition in a 2014 story for the Columbia Journalism Review. Since then, Makkos has since developed the digital archive NOLA DNA to share and repurpose the information, art, design and history bound up in his collection through a variety of projects and partnerships. 
As Picayune Social House began taking shape last fall, Makkos started working with DeMers and his partners to display significant highlights from the collection. The covers are digital reproductions of the originals, and at the restaurant they are framed and illuminated like movie posters. Thanks to the high-quality reproduction, individual stories are clear enough to read and the elaborate graphic art treatments across some of the covers look crisp and clear.
The collection on display today is led by the first cover of the Picayune, published on Jan. 25, 1837, and from there tracks news stories and also the special features drawn from different chapters of New Orleans life. There's a festive Carnival edition from 1904 and a 1914 cover of the "Fashion and Woman's Section," with a colorful Art Nouveau design around the headline "Varying Moods of the Triumphant Tunic" printed in a blue font.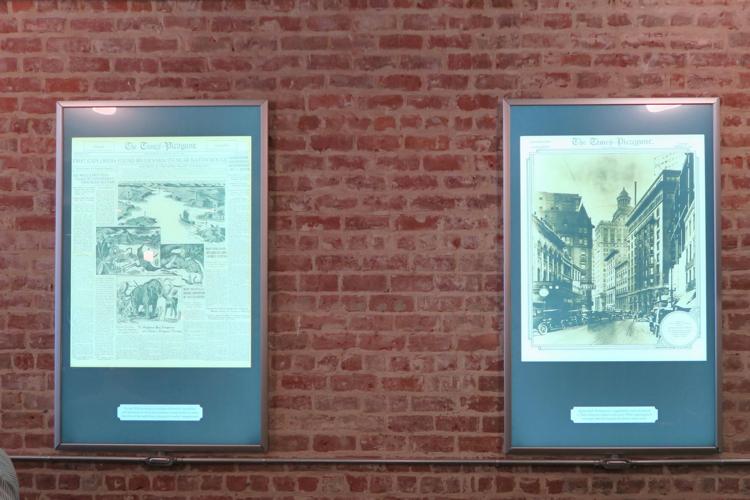 One cover is from a special section devoted to the debut of the Saenger Theatre, published on Feb. 5, 1927. Another features a full-page photo of the city's financial district in the 1920s; another shows a young woman dressed as a pirate, brandishing flintlock pistols and a coquettish grin.
As the collaboration develops, Makkos said he plans to rotate different pages through Picayune Social House, perhaps creating themes on Carnival, sports or other aspects of New Orleans life chronicled through his archive.
"Now that it's in a public place, people can finally connect with a little piece of New Orleans history that hasn't been seen probably since it was first printed," said Makkos. "To be able to put this into public view has been big."
326 Camp St., 504-308-3583
Lunch and dinner daily, happy hour 3-7 p.m.