Ease into the 2019 Jazz Fest with the new, first-weekend "Locals Thursday."
Before you head to New Orleans Jazz Fest 2019, a few things to know...
Topping the Acura Stage bill on this bonus Thursday is Earth, Wind & Fire, the band that turned contemporary R&B music on its head with "Shooting Star," "Do You Remember" and other hits. In 2017, EW&F headlined Jazz Fest's Congo Square Stage; this year, the band shifts to the main Acura Stage.
Thursday's Gentilly Stage closer, Alanis Morissette, she of the scalding 1995 kiss-off "You Oughtta Know," will make her Jazz Fest debut in an altered state: she announced this spring that she is pregnant. Morissette tops a bill of all female-fronted bands at Gentilly, including Americana singer-songwriter Amy Helm (daughter of the Band's Levon Helm) and locals Mia Borders, Gal Holiday & the Honky Tonk Revue, Darcy Malone & the Tangle and "rap-cabaret" entertainer Boyfriend.
Other notable acts today: contemporary R&B singer Ciara, veteran '70s rock band the Doobie Brothers, guitarist Taj Mahal & the Phantom Blues Band and Cajun music stalwarts BeauSoleil avec Michael Doucet.
— Keith Spera
---
Food @ Jazz Fest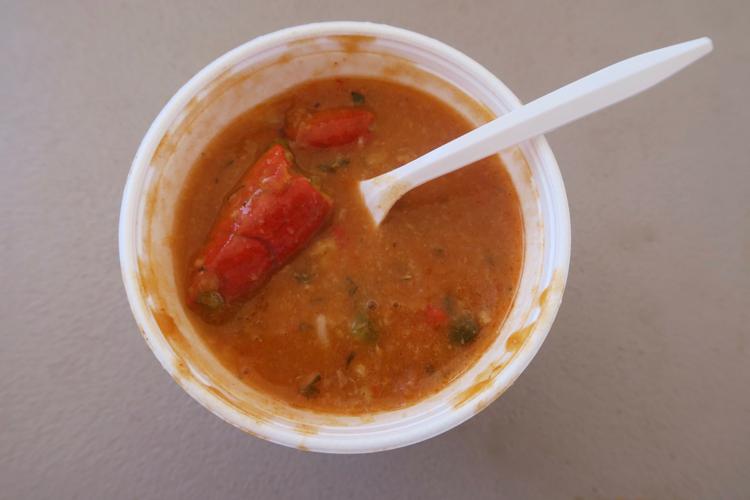 Crawfish bisque, Heritage Square
Let's start this "Locals Thursday" with a dish that's as local as it gets. Making crawfish bisque is a labor of love you don't find too often outside the home. The payoff is deep flavor, right down to crawfish heads individually hand-stuffed with dressing for a true Louisiana heritage dish.
— Ian McNulty
---
One year at Jazz Fest I tried a little experiment. What would happen if I combined different dishes, or even different parts of dishes, from v…