If for no other reason, the 2016 Essence Festival is noteworthy for finally coaxing Mariah Carey to New Orleans.
In 2001, Carey shot a video for her "Don't Stop (Funkin' 4 Jamaica)" with guest rapper Mystikal at the Maple Leaf Bar and in a swamp outside the city. But her Saturday night Essence headlining set at the Mercedes-Benz Superdome will be the first full performance in New Orleans by one of the top-selling female recording artists of all time.
Carey's booking was the big news when the 22nd Essence roster was first revealed. But that roster also includes such marquee names as Maxwell, Kendrick Lamar, Charlie Wilson, Babyface, P. Diddy, New Edition, Faith Evans, Common and Andra Day.
Prince also will have a presence in the Dome this weekend. Since his sudden death in April, most major music events have commemorated him. He lit up the 2004 and 2014 Essence fests and was a long-standing friend of the festival. On Sunday, members of Prince's New Power Generation will open the main stage with a celebration of his music, joined by bassist Larry Graham, singer Marsha Ambrosius and New Orleans' own Luke James, the Stooges Brass Band and the Roots of Music marching band.
Carey and the ghost of Prince aside, the Essence Festival — executive-produced by the publishers of Essence magazine and produced by the New Orleans-based events company the Solomon Group — should sound, look and feel much like the previous 21 summertime celebrations of urban contemporary music and culture.
After experimenting with a soft opening on Thursday night the last couple years — including a 2015 set by comedian Kevin Hart — Essence has restored its traditional, three-night, Friday to Sunday schedule.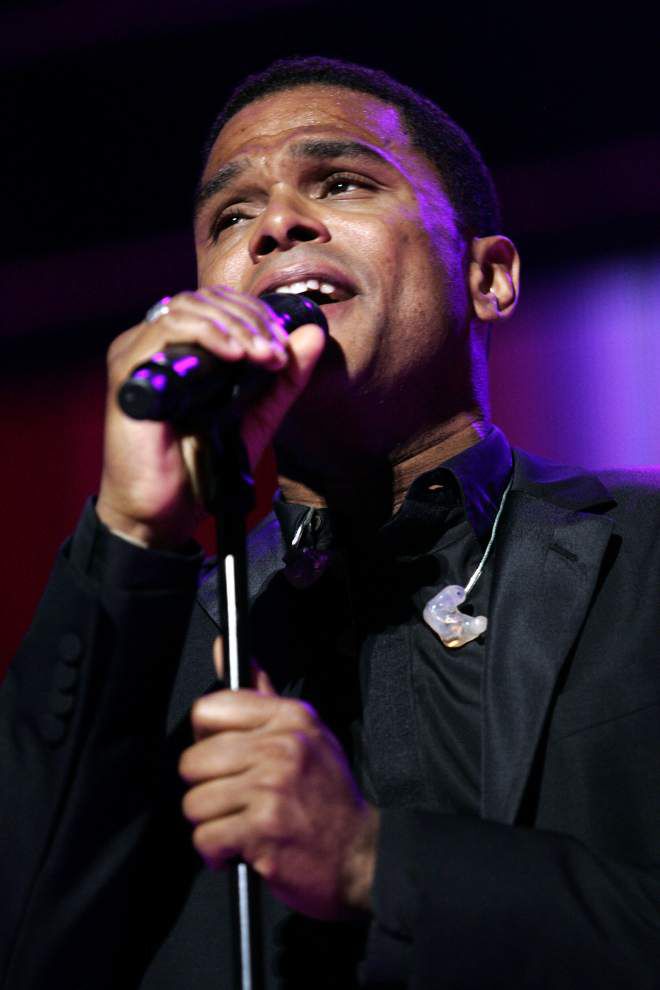 The Superdome presentation includes both big names on the main stage — interspersed with emcee Nephew Tommy's commentary and a procession of corporate sponsor promotions — and lesser-known and local artists in the four "superlounge" stages in the loge level's remote corners.
Those superlounge acts include Leon Bridges, the young retro soul singer from Texas; the hip-hop-jazz hybrid the Robert Glasper Experiment; the sleek funk-soul ensemble Brand New Heavies; such local favorites as the Preservation Hall Jazz Band and Cyril Neville; and a sampling of artists from South Africa, home to a satellite Essence Festival in November.
The free Essence daytime events at the Ernest N. Morial Convention Center range from elaborate displays by the festival's corporate sponsors to expos on health/beauty and money. Scheduled speakers at various empowerment seminars and related convention center events include Tina Knowles (aka Beyonce's mom), gospel star Yolanda Adams, TV journalist Soledad O'Brien, activist Rev. Al Sharpton, Destiny's Child's Michelle Williams, and local funk/soul/spoken word band Tank & the Bangas. Charlie Wilson, one of Essence's marquee acts, will be on hand to sign copies of his memoir.
The Essence Center Stage and Fan Zone at the convention center hosts interviews with the likes of T.D. Jakes, Tyrese and Faith Evans, performances by such up-and-comers as Zion Moore and Drew Vision, and sessions with "fitness all-stars," including south Louisiana rapper Cupid, whose popular line dance "The Cupid Shuffle" is the basis of his "CuRobiks" regimen. The Center Stage and Fan Zone areas are open from 10 a.m. to 6 p.m. Friday through Sunday.
Essence partners with the city to sponsor a Day of Service. Participants who register through the Essence web site will spend Thursday from 9 a.m. to 2 p.m. volunteering at a local school.
The Essence Day Party Series features "the hottest deejays and special celebrity guests" from 1 to 5 p.m. at the Sugar Mill in the Warehouse District. Tickets are $25 in advance, more at the door.
But the main action is on the main stage at the Superdome.
Kendrick Lamar is featured on the final night of Essence, just as he was in 2015. In the past year, the 28-year-old native of Compton, California, has enhanced his stature as one of hip-hop's most respected and compelling artists. He delivered an ambitious, theatrical performance at the 2016 Grammy Awards, where his most recent album, "To Pimp a Butterfly," won five awards, including best rap album of the year. He draws the sort of younger fans that Essence needs to sustain its vitality.
Interestingly, Lamar is scheduled before Sean "Puff Daddy" Combs & the Family on Sunday. Combs and company, including the group 112, have been assigned the challenge of keeping what will likely be an exhausted audience engaged for the festival's final hour. It's also a chance for Combs to make amends for a canceled 2003 Essence appearance.
Kenny "Babyface" Edmonds, the superstar rhythm and blues producer of the '80s and '90s who amassed an impressive catalog of his own hits, has been absent from Essence for several years. He was due for a return.
Ciara, Faith Evans, Kelly Price — they're all dependable, known quantities. Andra Day graduates to the main stage this year.
The classic 1980s roster of the Jackson 5-inspired hit-making machine New Edition included Ralph Tresvant, Bobby Brown, Michael Bivins, Ricky Bell, Ronnie DeVoe and Johnny Gill. They have reunited in various combinations to reprise "Mr. Telephone Man," "Jealous Girl," "Candy Girl" and other radio favorites from back in the day, as well as hits from the members' solo careers.
New Edition rocked Essence in 2011 with their matching suits and crisp choreography, evoking a contemporary Temptations. Their return in 2013 was less electric. They'll try again in 2016.
Maxwell's history with Essence is also uneven. He was the hot new thing in bedroom nouveau soul when he first hit the fest back in 1997. Since then, he's canceled one Essence show, shown up late for another and, in 2013, delivered a set that was solid but not spectacular.
His Friday night return to the Dome coincides with the release of his new album, "blackSUMMERS'night." It is the follow-up to 2009's "BLACKsummers'night," and the second installment of a planned trilogy."
His return to action has helped make up for other artists' reluctance to tour — including Carey's. When she does showcase her five-octave voice on the road, it is often overseas.
This past spring, her "Sweet Sweet Fantasy" tour crisscrossed Europe and South Africa; it goes to Brazil in the fall. Her North American engagements of late have been limited to an intermittent residency at The Colosseum at Caesars Palace in Las Vegas. Her Vegas gigs feature all 18 of her No. 1 hits.
She'll likely sing many of them at Essence on Saturday. She should open strong, as she faces the unenviable task of following "Uncle" Charlie Wilson on the main stage.
Wilson, the reborn frontman of the Gap Band, has lit up the Dome every year since 2009; this will be is 10th Essence appearance overall. His mix of Gap Band favorites, R&B for grown-ups, and flashy, sweaty, old-school showmanship plays well at Essence. He is what Frankie Beverly was for the festival's first 15 years: a consistent, surefire fan favorite.
It's a tall order to follow the force of nature that is Charlie Wilson at Essence.
Mariah Carey, consider yourself warned.
Follow Keith Spera on Twitter, @KeithSpera.