Maroon 5 keyboardist PJ Morton badly wants his bandmates to bask in some hometown sunshine during the 2017 New Orleans Jazz and Heritage Festival. Maroon 5's previous Jazz Fest appearance, in 2013, fell on one of the coldest days in festival history.
"I hope it's warmer, so they can really feel that good weather," Morton said this week. "Every time we come to New Orleans, it's cold. I want them to feel my city the right way."
These days, Morton certainly does. After 14 years in Atlanta and Los Angeles, he moved back to his native New Orleans in November 2015.
"It's exceeded my expectations, really. I was inspired and motivated to come back home. But the way the city has embraced me…. I had one idea moving back. It evolved into more, and keeps growing."
This summer, he'll unveil the New Orleans headquarters of Morton Records, his independent label. The location has changed "about five times. It's taken a little longer than I expected. But what we landed on is cooler and better than what I had planned."
Meanwhile, he's released "Gumbo," his new collection of contemporary R&B and soul, the first album he's ever recorded in his hometown. On Friday from 2 to 5 p.m., he'll sign copies of "Gumbo" at Peaches Records, 4318 Magazine St. On Saturday (April 22), he and his band celebrate the release at Tipitina's.
They're at Three Keys in the Ace Hotel on April 27. Following his Jazz Fest gig with Maroon 5 on April 29, he'll return to the Fair Grounds with his band May 5. They'll also play a free Wednesday at the Square concert May 10 at Lafayette Square.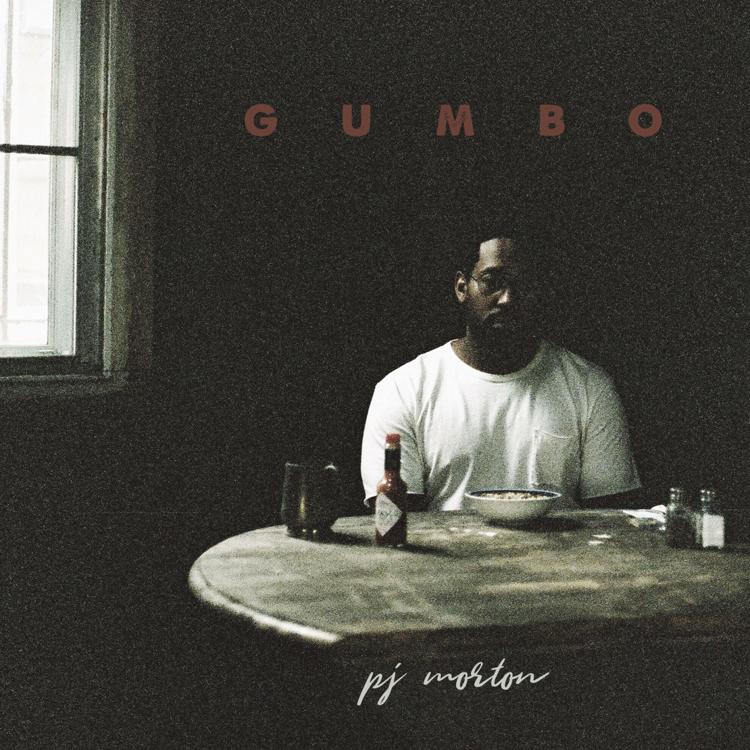 The son of gospel star and Greater St. Stephen Full Gospel Baptist Church bishop Paul S. Morton, Paul "PJ" Morton Jr. made his professional debut at age 15 as the keyboardist for the House of Blues' weekly gospel brunch. He played piano in the St. Augustine High School jazz band.
At Atlanta's Morehouse College, he befriended an aspiring singer-songwriter named India.Arie. His junior year, he won a Grammy for his work on her 2002 album "Voyage to India." He subsequently toured with Erykah Badu's band. In 2010, he was hired as Maroon 5's auxiliary keyboardist. Two years later, he was promoted to full-fledged band member.
In 2013, he released his album "New Orleans" – Stevie Wonder guests on one song – via Lil Wayne's Young Money Entertainment. "I guess I was missing home unconsciously," he says of the title, "because I didn't make any of it in New Orleans. I made it in California."
He cooked up "Gumbo" at The Parlor recording studio Uptown. "I made this album with a bunch of different things in New Orleans. That sounded like gumbo to me."
Inspired in part by Marvin Gaye's "What's Going On," "Gumbo" expands Morton's songwriting range beyond love and relationships. "This time, I wanted to challenge myself to write about more than that, and reflect the times. It was too heavy a time to just talk about love. I wanted to really dig in."
The song "Claustrophobic" quotes record company executives who offered him career advice. Sample lyric: "PJ, you're not mainstream enough/Would you consider us changing some stuff?"
"That's probably the most direct song I've ever written," he said. "I wrote it fresh out of some meetings in L.A. It was, 'Let me go vent.'
"Nobody wanted to change everything about who I was, but that's what it felt like. I was created a way for a reason, and I didn't want to tamper with that. Every time I did, it didn't feel great. So I stopped tampering and tried to get to the purest form of whatever I'm trying to say. 'Claustrophobic' was the declaration of that."
"Religion" sprang from a notion he stored on his phone: "Religion. Good intentions. Only human." On a personal level, the song addresses "the fact that, as a preacher's kid, I didn't decide to do gospel music. 'Love music' was considered devil's music at one time. I started asking hard questions: 'Dad, how did you meet my mom? Was I an immaculate conception? Why does it become wrong once it's a song, but it's not wrong when we live it?'
"Religion is a funny thing. I don't think I'm religious, but I was raised in the church and I believe in God. I don't know that religion and God always intersect. Some things that religion pushes is just stuff that's been passed down and has nothing to do with the actual relationship with God."
His father "hasn't heard that song yet," Morton said, laughing. "He knows me. He knows where I'm coming from."
During last year's Maroon 5 tour, his bandmates tried to help him pick a song to cover on "Gumbo." Suggestions ranged from Gnarls Barkley's "Crazy" to the Doobie Brothers' "What a Fool Believes." Morton ultimately chose the Bee Gees' "How Deep Is Your Love."
"I've always heard the soul in the Bee Gees. I wanted to see what it would feel like as an even more soulful song. It felt really natural to me."
So does returning to New Orleans. French Quarter resident Solange Knowles enlisted him to assemble the band she used on "Saturday Night Live" and "The Tonight Show Starring Jimmy Fallon."
"I got the call because she knew I was here and knew what I did. She's such a brilliant, creative mind. It was fun for me, and refreshing, to have somebody like that in the city I can relate to that much."
On September 5, Maroon 5 filled the Smoothie King Center with 14,500 fans. Previously, Morton's only New Orleans performances with the band had been that cold, muddy 2013 Jazz Fest and the Endymion Extravaganza in the Mercedes-Benz Superdome. To finally stage Maroon 5's full show in his hometown "was a rush, really special. It was a full circle moment, to be home and playing the arena."
He's happy to be booked at Jazz Fest with both Maroon 5 and his own band "because that's both sides of me. My peeps will be able to see it all."
Suffice to say, he's proud to call New Orleans home once again. "It's crazy for me to say that, as the guy who didn't necessarily want to come home for years. Now it's like you can't get me out of this place. I'll be here."