Tuesday's unveiling of the 2018 New Orleans Jazz and Heritage Festival line-up was not just a big deal for music fans. It was also momentous for Jazz Fest producer Quint Davis and his staff.
"For all these months, you're in the cocoon," Davis said of the secretive process of building a roster of nearly 600 acts. "You're doing this without any interaction with the outside world. You're gestating to become a butterfly, but not until (the schedule release) does the butterfly come out.
"Then you share it and get a response. That's a big moment for us."
The end result, he noted, "ain't bad."
No it ain't.
Are you ready for another New Orleans Jazz Fest? 
Everyone who studies the Jazz Fest schedule will come up with names they wish were, or weren't, on it.
But overall, the 2018 roster is rich in variety while also staying true to Jazz Fest's latter-day dynamic. At 49 years young, Jazz Fest is still primarily a celebration of Louisiana music, food and culture, with a few dozen "guest" artists — aka the "big name acts" that everyone talks about – to shake things up and, truth be told, drive ticket sales.
For the most part, the Big Name Acts won't match those at Bonnaroo, Coachella, Voodoo, Lollapalooza and other younger festivals. Jazz Fest tends to skew more toward "heritage" acts, the Aerosmiths, Aretha Franklins, Stings and Smokey Robinsons of the world.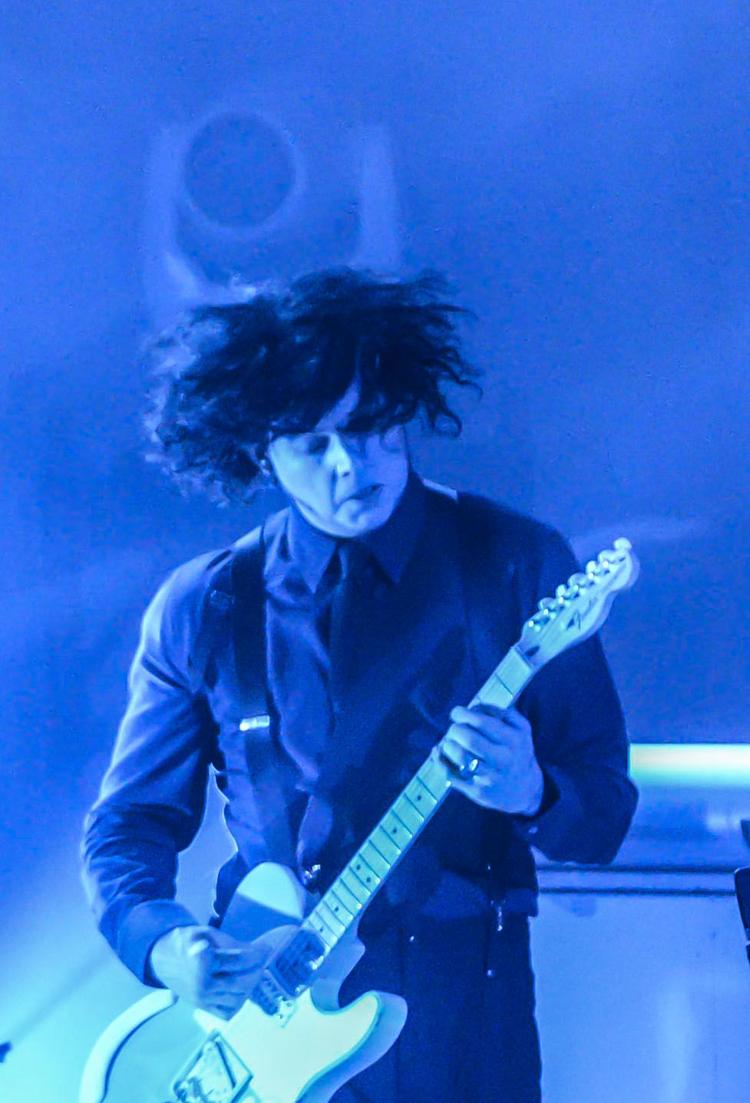 But the festival has also come around to embrace newer musical movements. Hip-hop is consistently represented. This year's Americana roster is especially strong, with Sturgill Simpson, Jason Isbell, Lyle Lovett, Old Crow Medicine Show and Lukas Nelson & Promise of the Real.
Jack White, Jack Johnson, Beck and Common aren't newbies, but neither are they heritage acts. Cage the Elephant and Khalid are certainly contemporary.
Jazz Fest is exotic in other ways. During the last weekend of April and first weekend of May at the Fair Grounds, you'll hear acts from Honduras, Gambia, and the Democratic Republic of Congo.
Leslie Odom Jr., who originated the role of Aaron Burr in the smash Broadway musical "Hamilton," will be there.
So, too, world-renowned tap dancer Savion Glover, who will perform at Jazz Fest on his customized wooden stage floor equipped with built-in microphones.
The old-school New Orleans titans, whose ranks grow thinner every year, are accounted for via the likes of Aaron Neville, Irma Thomas and Walter "Wolfman" Washington.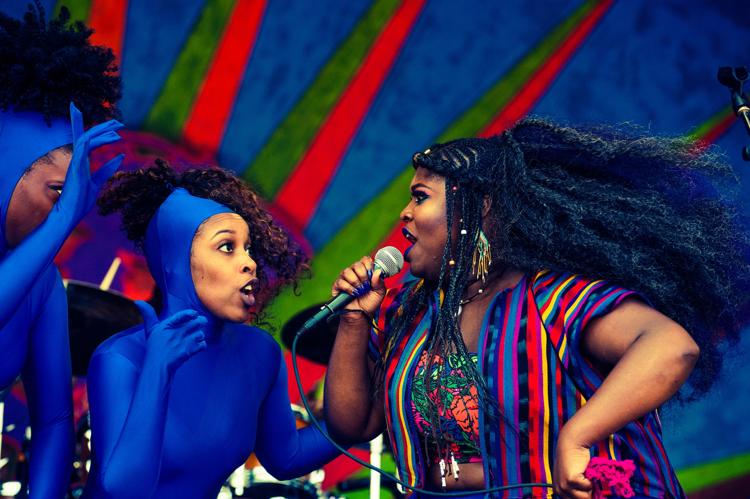 The next generation of New Orleanians to step up on the national stage is well-represented by Trombone Shorty & Orleans Avenue, the Revivalists, Tank & the Bangas, Big Freedia. And the generation after that – Boyfriend, Sweet Crude, Stoop Kids, etc.
Pairing natives with simpatico "visiting" acts is the art of building the daily stage schedules. Jazz Fest's schedule blocks, or cubes, won't be released until late March.
But Davis -- at age 70, he's still as passionate a music fan as ever — couldn't resist talking about some of the stage progressions this week.
On opening day at the Gentilly Stage, Sturgill Simpson will follow Lukas Nelson & Promise of the Real and locals Jon Cleary and Eric Lindell. That's worthy of spending the day camped out at Gentilly.
On the second Friday, Beck will top the Acura Stage, preceded by Jason Isbell, Tank & the Bangas, Darcy Malone & the Tangle, and Motel Radio.
That same day, the Gentilly Stage will feature the Preservation Hall Jazz Band, then Aaron Neville, then Sheryl Crow. (The Sheryl Crow/Beck scheduling conflict will be tough for some folks.)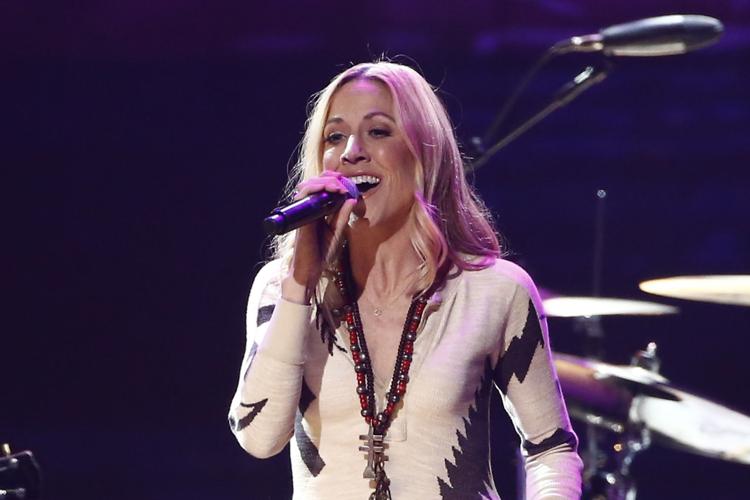 The second Saturday's closing acts are Aerosmith at Acura, Anita Baker at Congo Square, Delbert McClinton at the Blues Tent and Dianne Reeves in the Jazz Tent. Cage the Elephant tops Gentilly, preceded by the Revivalists, Better Than Ezra, Boyfriend and Stoop Kids.
David Byrne was a big "get" this year; Davis had tried to book the former Talking Heads frontman for more than a decade.
Byrne will headline the Gentilly Stage on the first Sunday, preceded by New Orleans native and "Late Show with Stephen Colbert" bandleader Jon Batiste, who will front the late soul singer Sharon Jones' band, the Dap-Kings.
Jazz saxophonist Charles Lloyd, who turns 80 in March, will share the stage for much of his Jazz Tent set with Lucinda Williams, the Americana singer-songwriter who was born in Lake Charles and spent her formative years in New Orleans.
The electrifying Charlie Wilson will follow pioneering New Orleans funk/soul band Chocolate Milk on the Congo Square Stage.
The first Saturday features an especially noteworthy pairing: Bonnie Raitt will precede Aretha Franklin on the Acura Stage. Jack Johnson will close the Gentilly Stage while socially conscious rapper Common will be on Congo Square, along with up-and-coming contemporary R&B star Khalid and New Orleans bounce reality TV star Big Freedia.
Maze and Frankie Beverly, a latter-day Jazz Fest favorite, will cap off Congo Square on the fest's final day with Motown legend Smokey Robinson and the Rebirth Brass Band.
Acura's finale features Anders Osborne, Galactic, Jack White and finally Trombone Shorty & Orleans Avenue, who have closed out Acura every year since 2013 in the Neville Brothers' old slot.
Many more highlights are to be found when the fest is broken down to individual bookings. Davis is just as eager to talk about lesser-known names as he is headliners.
He's a big fan of blues-based guitarist Samantha Fish, a rising star on the international blues circuit who now calls New Orleans home.
"A bunch of blues-playing women have emerged in Europe," he said. "Samantha Fish is the best, the real deal. New Orleans draws people here -- this is a great place for an artist to come and create and make music."
He's way into Sona Jobarteh of Gambia. "Here's a woman that looks like Alicia Keys, plays kora, sings and has a very sophisticated band, high-level jazz players."
By contrast, Jupiter & Okwess from the Democratic Republic of the Congo is, Davis said, "one of the wildest African groups I've ever seen. He's like an African George Clinton, if George Clinton came from outer-space Africa. They're like a Congo Funkadelic. They're crazy, and they can really play."
Walter Trout reminds Davis of Stevie Ray Vaughan, who played a legendary Jazz Fest set in 1986. "Since we lost Stevie, the whole school of blues rock guitar guys have tried to go in that style. Nobody came close. The throne is still empty. Walter is not trying to play like Stevie, but he's the guy."
Davis, like everyone else at the Fair Grounds, will have to make some hard choices.
"I hope I don't miss something I've been looking forward to all year," he said. "That always seems to happen."
Chances are, he will. Because in 2018, Jazz Fest once again abounds with too many good options.