At the Gretna café Sun Ray Grill, the menu zigzags across comfort food cravings from bacon cheeseburgers to Thai ribs to fish Amandine to quesadillas.
Across the river in Old Metairie, the menu at CoNola Grill & Sushi traces a vector through Southern staples, a full sushi bar and even an undercurrent of green chile-powered, Colorado-style Mexican cooking.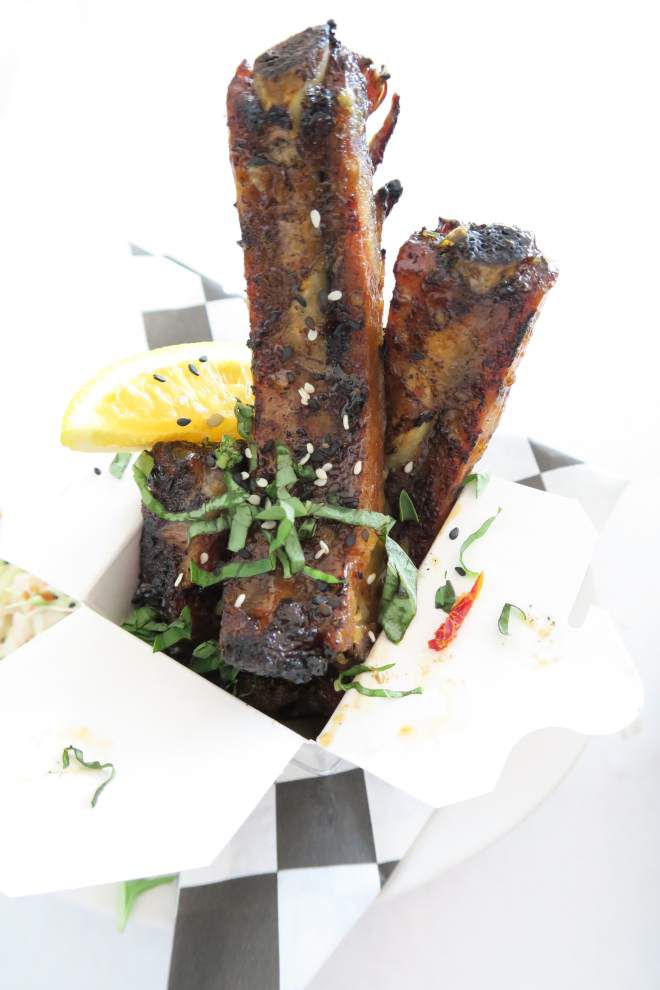 Connect the dots, however, and these two eateries show some shared DNA as they continue a New Orleans restaurant story that's always been about serving eclectic flavors at accessible, neighborhood joints.
That story starts with Dana Deutsch, who opened the first Sun Ray Grill in 1996 and, with his wife Julia, built it into a popular local restaurant brand across five different locations.
In September the Deutsches start a new adventure, moving with their two young daughters to Hanoi, where Dana will work with a nonprofit called KOTO (for "know one, teach one"), a restaurant and hospitality training program for youth in need in the Vietnamese capital (and comparable to Café Reconcile here in New Orleans).
They've been selling off their restaurants one at a time, and the last two went to former employees. Now, these younger chefs are independently redrawing the contours of each according to their own styles.
Comfort food, recalibrated
Tom Hinyup took over the original Sun Ray Grill this summer. He's kept the fundamentals in place (including those Thai ribs). But he has also added breakfast and is now imbuing the rest of the menu with an arm's length approach to seafood sourcing and with dishes from his own experience with fishing camp cooking.
"You could call it micro-local, and with one restaurant now it's easier for us to do more of that," said Hinyup, who grew up nearby in Terrytown and has been chef at Sun Ray Grill since 1999. "From here on the West Bank, we can work with fishermen right down the road."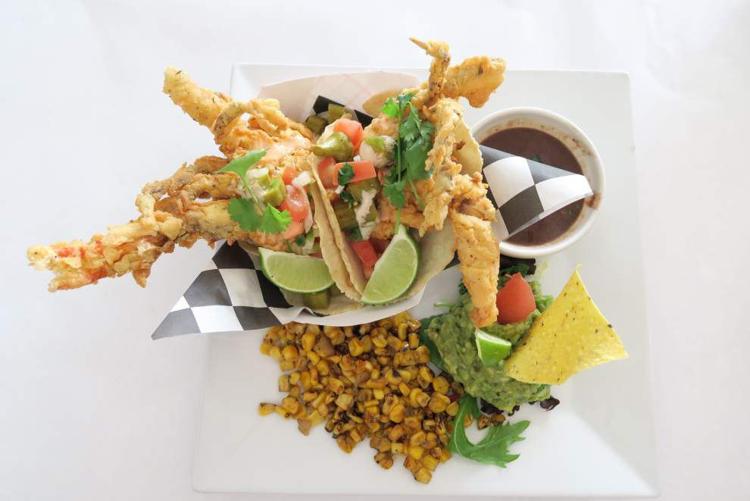 Recently, that led to a fat soft shell crab split between a pair of tacos on house-made tortillas. On the new morning menu, the day can start with a breakfast version of the Cuban sandwich or maybe a stack of fried green tomatoes, crab cakes and eggs.
Meanwhile, Sun Ray Grill alum Will Varas and his wife and co-chef Kinsey Varas took over the Deutsches' former Metairie location last year and have since rebranded it as CoNola, a reference to their shared experiences cooking in New Orleans and Colorado.
The concept brings in the Southern flavors Varas grew up with in Mississippi and expands on the sushi bar concept that Sun Ray Grill previously had in place here.
"We wanted to build something on our own and establish our own name," Varas said. "We wanted to do something a little more localized, and Southern cooking is what I know best."
That shows with a slab of beef short rib in a thick gravy over cheese grits, while the sushi bar brings the standards and more distinctive rolls.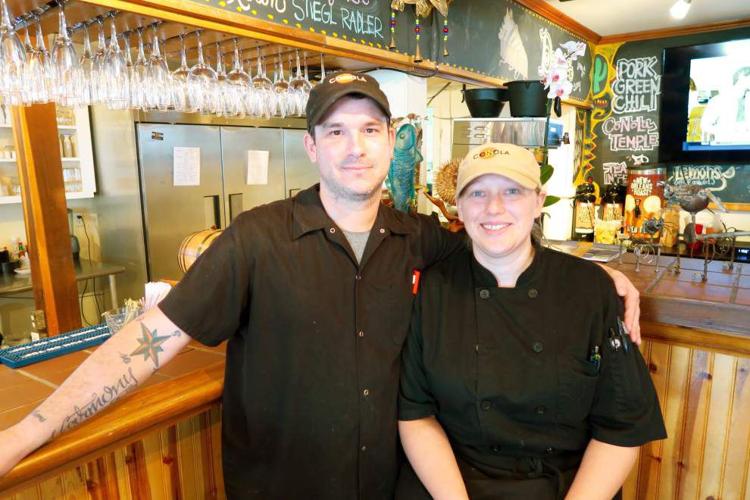 The blushing geisha, for instance, works in beet-cured salmon (giving the fish both the bright color and flavor of beets), with a restrained dose of cream cheese spiked with jalapenos and a splash of cilantro oil. Green chiles make their way into other rolls, and there's usually a bowl of pork green chili, a Colorado staple, available between the blackboard specials of chicken and dumplings or fried redfish.
Eclectic by design
A wide-ranging approach is on par for the restaurants Deutsch started. A Gretna native, he embarked on a worldwide backpacking adventure after college in the late 1980s. It proved a formative trip. Picking up gigs in upscale European hotel kitchens gave him the bug for the restaurant business, and experiencing Southeast Asian street food on a different leg of the journey showed him a niche he could pursue back home.
"On the West Bank back then, it was a sea of po-boys and red beans and rice. People were getting into more Asian flavors in some parts of New Orleans, but I wanted to do something in my own neighborhood," he said.
After marrying, he and Julia expanded their company with the Metairie restaurant in 1999 and then a much larger Warehouse District spot in the Cotton Mill building in 2001. A fourth location followed in 2004 in Mid-City's American Can Apartments.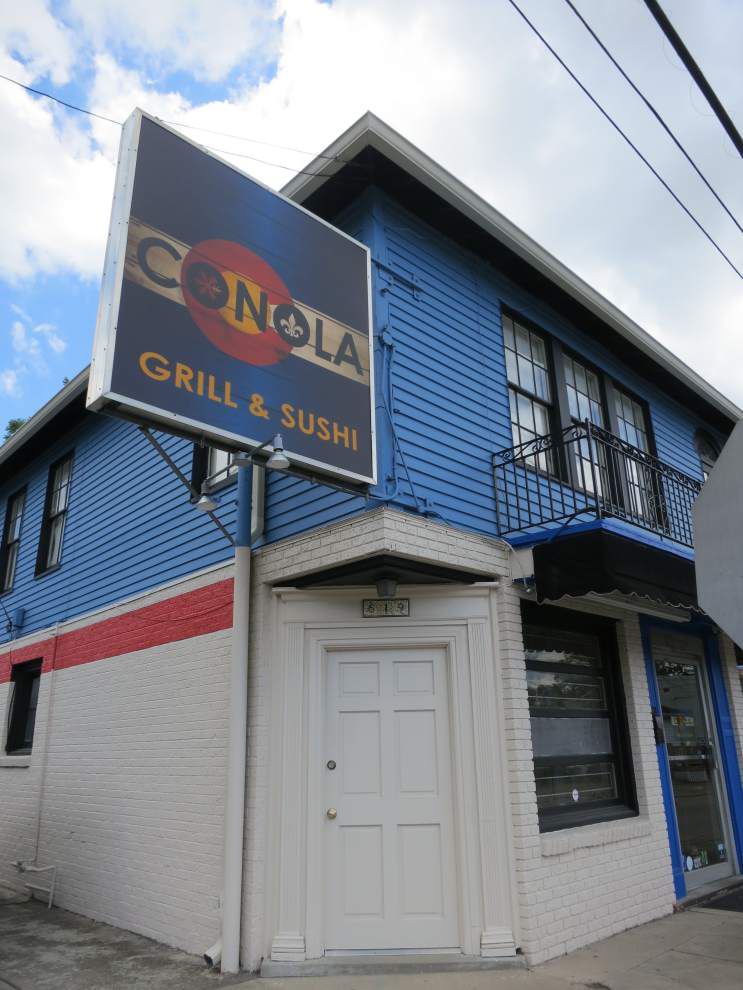 Expansion was not always smooth going. Though they reopened in Mid-City after the Katrina levee failures, this restaurant closed by 2007. The Deutsches later opened a different type of Sun Ray Grill in Kenner, one built around an oyster bar. Four months later BP's Deepwater Horizon disaster upended the Gulf oyster industry, and that restaurant closed by 2011.
More recently, the hot market for restaurant real estate persuaded them to sell the Warehouse District space, which has since become Sac-A-Lait. Approaching his 50th birthday and ready for a change, Dana said he decided to put the other restaurants on the market too.
"As it turns out I was bought out by my staff, and I'm proud of that," he said. "Everyone who gets into this business wants to have their own place someday, to do their own menu with their own ideas. I'm glad these guys are getting that chance now."
Follow Ian McNulty on Twitter @IanMcNultyNOLA.