On any given day at his market and po-boy shop Bevi Seafood Co., Justin LeBlanc will field calls from employees, from sales people and also, perhaps, from guys who are ostensibly his competitors in the boiled seafood business.
It might be Jason Seither, whose restaurant, Seither's Seafood in Harahan, is a few miles from the original Metairie location of Bevi. Or it could be James Clesi, who runs his own indoor/outdoor eatery and crawfish catering operation just eight blocks away from Bevi's location in Mid-City.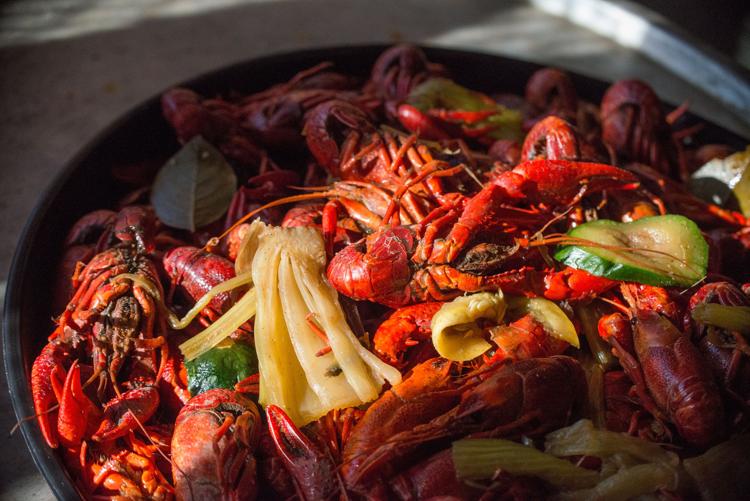 Sometimes they're calling to talk shop, to take the temperature of the business and the season and share information with others who are in the same boat. Other times these calls are lifelines, like when one spot is running short on crawfish and another has a few sacks to spare.
"You do the best you can to help people around you, because you'll need their help someday, too," said LeBlanc. "It's just a good way to run a business in this town."
As new restaurants keep opening, the New Orleans dining scene has grown increasingly crowded. To one point of view, competition in the boiled seafood sector in particular should be intense. The crawfish season is finite, access to supplies fluctuates and profit margins can run thinner than a mudbug's flipper.
Crawfish is sold and often marketed by price per pound, and consumers who are so inclined can shop around on differentials of pennies, like hunting down the best deal on a gallon of gas. It can be a crawfish-eat-crawfish world as businesses fight for their share of the city's boiled seafood dollar.
But not everyone sees the business as a rivalry, and behind the scenes some have formed their own networks of mutual support and assistance.
"Some guys you meet in this business, they won't talk to each other, they keep things close," said Seither. "The way I see it, it's better for all of us if we're helping each other out. This way you have someone else in the business you can turn to."
Feeding the frenzy
After a mild winter, Louisiana's crawfish haul has been prodigious this year. Crawfish purveyors have been generally getting as much supply as they want. But boiled seafood demand peaks in the days leading to Easter, and during this weekend's annual crawfish feeding frenzy all bets are off.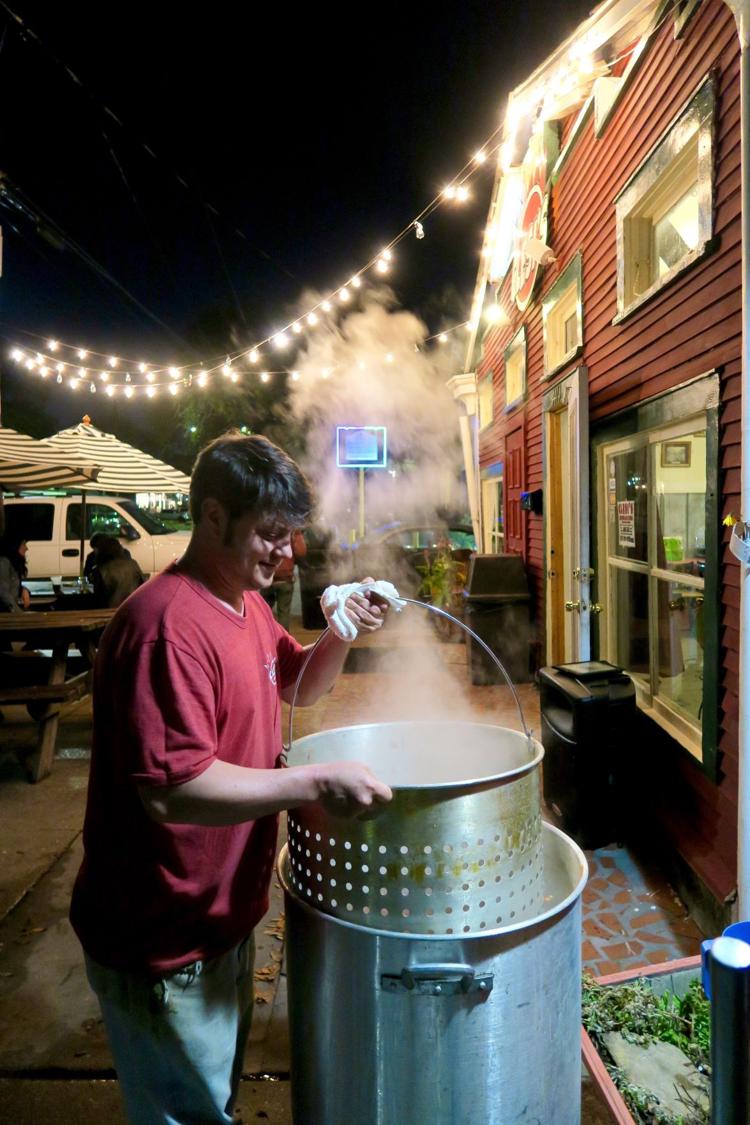 For markets, restaurants and caterers alike, the busy time amplifies every challenge of managing the high-volume, hands-on nature of crawfish, from quality control to simply storing hundreds or even thousands of pounds of live product before the boiling pots fire up.
When the pressure rises in the boil business, it's good to have friends in the trenches.
Crawfish pros may share supplies when a cross-town friend is in a bind. They compare technical tips and trade notes on what they're hearing or what they're getting from their own distributors. They'll even refer each other to customers and catering clients when their dining rooms or their gig schedules are full.
Clesi set up shop with his Clesi's Restaurant and Catering in 2015 in a bootstrap fashion, leveraging a bar boil catering business into his own eatery. He was surprised, and grateful, when Seither started calling him up, giving him advice and helping answer some of his questions about developing the business.
"Seither really impressed me with his hospitality and attitude, it's obvious that guy truly loves what he does," said Clesi. "He's like a big brother for me in the crawfish game."
Some chalk up this kind of approach to the business outlook of a new generation. Others credit the distinct niches that different businesses can serve in the varied realm of New Orleans' crawfish compulsion.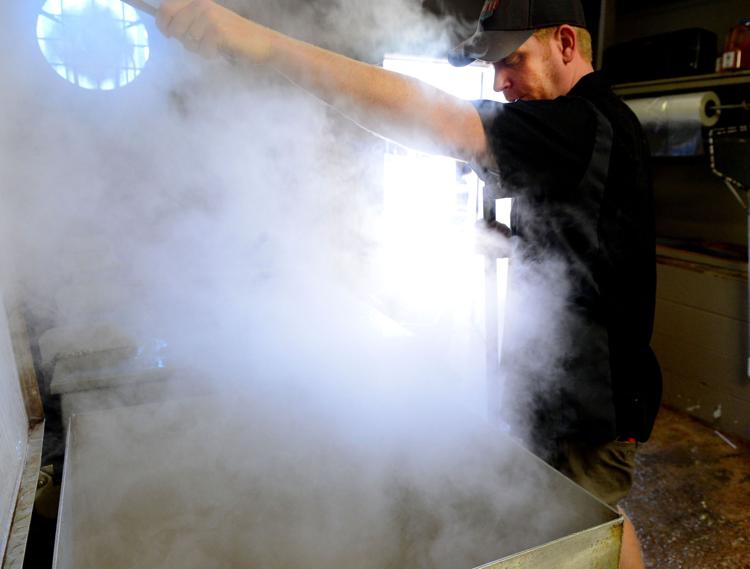 "We're not selling tennis shoes; you can't look at it like everyone's selling the same crawfish," said LeBlanc, who was a fine dining chef before starting his own business in 2013. "It's about the quality of product you're getting, how you're handling it, the way you boil it. Everyone does what they do, and if you're confident in what you do you don't worry about the other guy."
"It's a crazy season"
That mindset was not exactly the norm in the crawfish business a generation ago, said Al Scramuzza, the legendary pioneer of the New Orleans crawfish business. At 89, he's still boiling and he's now promoting his own boil blend at events around town (you can catch him at the Breaux Mart in Chalmette on weekends these days).
At his old Gentilly market, Seafood City, Scramuzza gave many in New Orleans their first taste of crawfish, starting in the 1950s. As he remembers it today, competition developed slowly, but by the 1960s there were full blown rivalries in the city's growing crawfish scene.
"I was the only game in town for a while, but that changed," Scramuzza said. "We were not very cooperative with each other back then. It was rough and tumble. We were competitive, very, very competitive."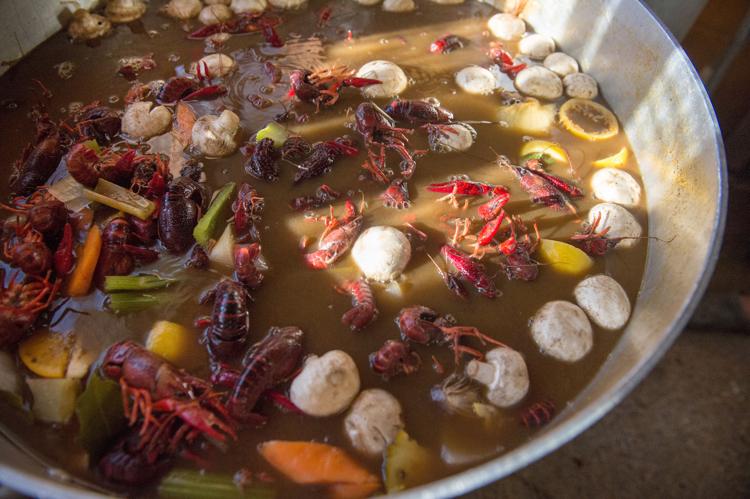 Competition is of course alive and well in the New Orleans boiled seafood business, and for many it still comes to a head around price.
"When you start seeing price wars, that's when everything gets out of whack," said Clint St. Philip, general manager of Captain Sid's Seafood, a retail market amid a cluster of seafood purveyors in Bucktown. "You know what everyone's paying. So when you see places dropping their prices you just think, 'what are you doing?' It causes so much trouble for everyone. It starts looking like they're trying to drive people out of business."
Still, even in Bucktown, St. Philip said, markets that stand just across the street from each other will periodically lend out equipment and share inventory in a pinch. And he's often on the phone with like-minded peers around the city's crawfish circuit, sharing intel and trading favors when the travails of the boil business bubble over.
"It's a short season, it's a crazy season and you have people who support each other," St. Philip said. "It's a beautiful thing to find people like that in this business."
Here's one thing about the seasons in New Orleans: They don't heed the weather.
The New Orleans love affair with the oyster reaches its perennial peak in the cooler months,…
Crawfish cravings know no boundaries. But they can run up against time limits.