Fried chicken is one compulsive craving and a Carnival time staple. It doesn't have just one answer. Across this bird-frying city there is a great range of styles, from wing joints to specialty chicken recipes with pedigree.
I took a deep dive into the world of gas station chicken this week. But that's only one page in the playbook to answer the call for fried chicken.
All gas station fried chicken is quick and inexpensive. But it is not all created equal. In fact, you can eat a lot of bad gas station chicken…
Below, I'm running down my favorite spots around town specifically for Carnival party consideration. All of these are recommended for large batch take-out chicken. I'm not including sit-down, restaurant-style chicken for obvious Mardi Gras time reasons.
McHardy's Chicken & Fixin's
1458 N. Broad St., 504-949-0000
I know New Orleans families who use McHardy's chicken as a reward, a bargaining chip, even a tool to mediate disputes. Everyone I introduce to this Broad Street shop loves it. It is straightforward, big-batch, party-style chicken. The seasoning is just right, and so is the way the chicken is trimmed. It holds up remarkably well for later-day and even second-day eating. Cold McHardy's chicken is still better than a lot of hot chicken from other places.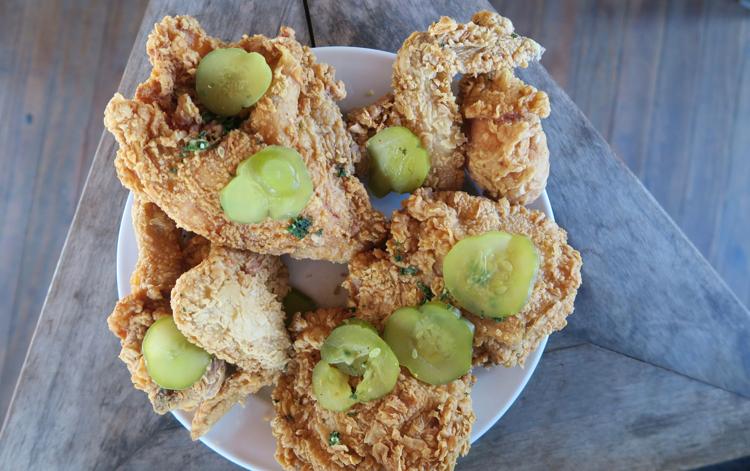 428 Jefferson Hwy., Jefferson, 504-833-2722
This is chicken with a garnish on top and some back story behind it. Crabby Jack's is the po-boy and plate lunch spinoff from Jacques-Imo's Café. That restaurant was one of the last stops in the remarkable career of the late Austin Leslie, a revered master of Creole cooking. Fried chicken was his signature, and the style he made his own lives on here. Well seasoned with a good crisp crust, it's topped with mix of chopped garlic and parsley for extra bite and dill pickle slices to finish it off. Crabby Jack's cooks this to order, so always call ahead.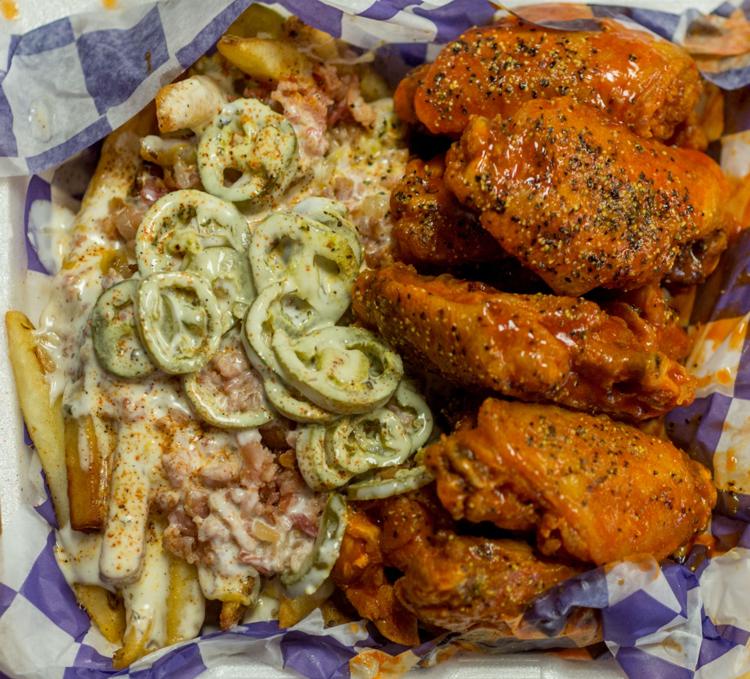 1407 Canal St., 504-252-4927 and 4500 Old Gentilly Road, 504-605-9959
We Dat's is a wing joint cut from a particularly New Orleans cloth. There's a vibe of good feelings in its two stores that feels right for party food in any season. The wings are fried "naked" (no batter) and are heavily sauced. Try the signature wazzum sauce, which combines Buffalo and lemon pepper for something different.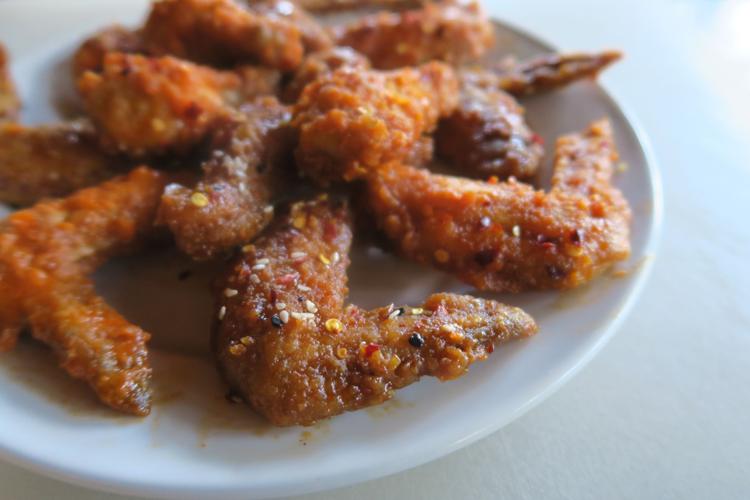 6221 S. Claiborne Ave., 504-865-9464
Bayou Hot Wings is an updated version of the familiar take-out wing counter. The hand-crafted sauces are unique and very flavorful (try the "bayou sweet heat" for a streak of Crystal hot sauce flavor), and you can mix it up with frog legs or gator too.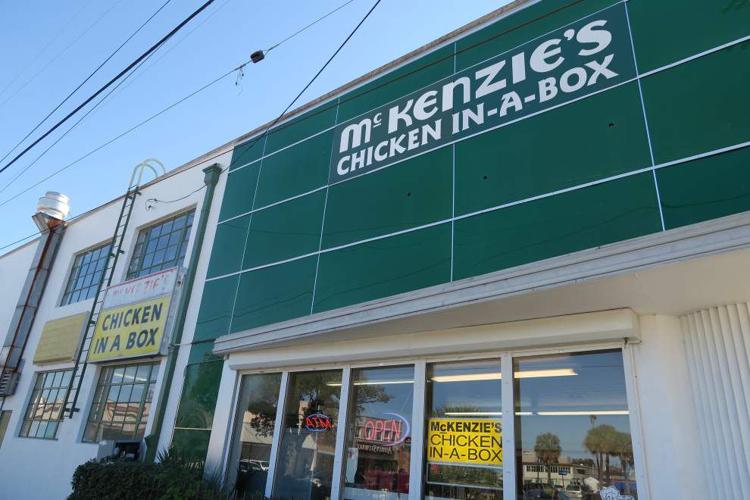 McKenzie's Chicken-In-A-Box
3829 Frenchmen St., 504-943-8908
Mere mention of the McKenzie's name is enough to get New Orleans people nostalgic for this long-lost bakery's turtles and buttermilk drops. But one offshoot of the quirky local chain remains, and this one is all about fried chicken. McKenzie's Chicken-In-A-Box has been around for ages and it's still trucking from the back of an old bakery location in Gentilly. The name says it all. This chicken is economical, the skin is thick and dark, audibly crunchy and liberally peppered.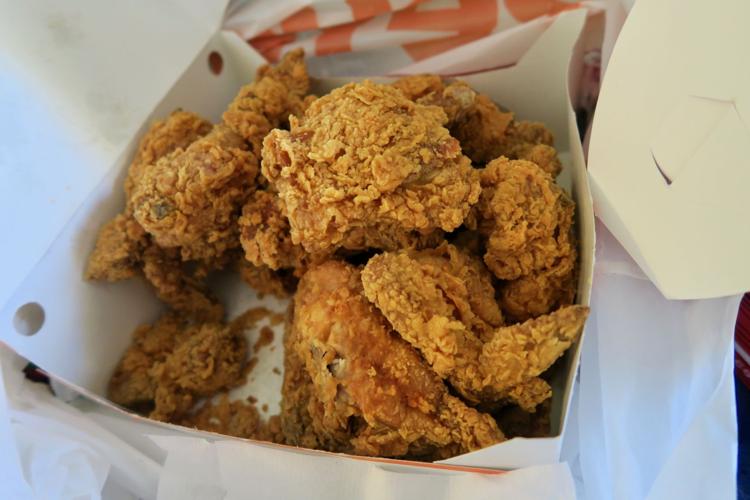 New Orleans normally shrugs at chain restaurants. But Popeyes was grandfathered in. It was born here before it went global, and it still has a place in the local heart. During Carnival time the colors of its box are nearly as ubiquitous as purple, green and gold.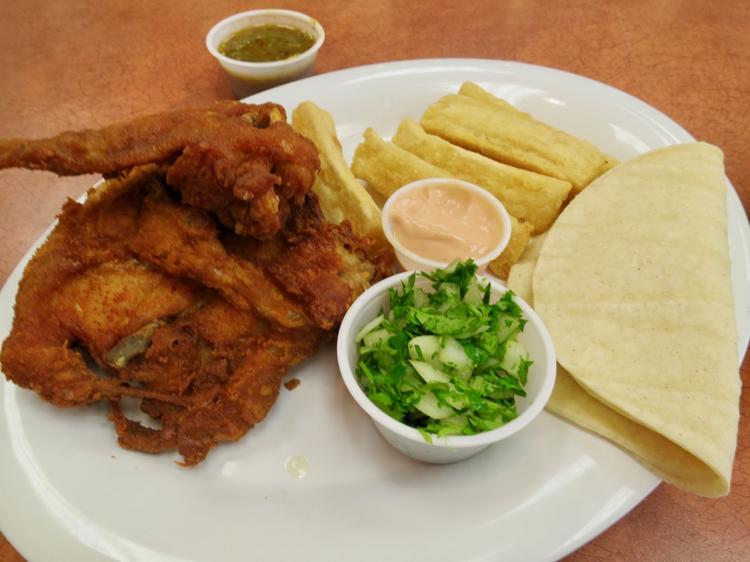 2810 Williams Blvd., Kenner, 504-305-5479
This is another chain that gets extra points for bringing something different to town. Pollo Compero is all about pollo frito, Latin American-style fried chicken. There's a blast of citrus and salt in the seasoning, and support players of fried yucca, tortillas and salsa. It's a big, international brand, though this eatery in Kenner is the lone local outpost and the only around between Houston and Atlanta.
Somewhere near the entrance to the Magnolia Discount in Gert Town, a whiff from the gas pumps and a waft of just-fried chicken from the kitche…
Carnival can feel like a dance between the familiar and new. We go to the same parades each year, invade the same friends' homes, and we might…
One of the wonders of Carnival time in New Orleans is its ability to transform. Your normal neighbors can become temporary monarchs, if only o…