Before Frank Catalanotto knew just where he'd open his new restaurant, he knew exactly what he'd be cooking and he had a name nailed down too.
Nephew's Ristorante will be a tribute to his family and its long history cooking for New Orleans. The "nephew" refers to Catalanotto himself. His uncle is the late Tony Angello. The new restaurant will serve the same kind of Italian food that made his former Tony Angello's Ristorante a landmark.
Yes, that includes the "feed me, Mr. Tony," the multi-course, belt-testing, small-plate progression of the kitchen's specialties.
Nephew's Ristorante is taking shape in Metairie at 4445 W. Metairie Ave., in a stripmall space that was the longtime home of Caffe Fresca (and, for a stint, an expansion of Koz's po-boy shop). Catalanotto is wrapping up a renovation and expects to open in the first half of March.
"I'll be back in action," said Catalanotto. "It's pretty exciting."
Catalanotto had been executive chef at Tony Angello's Ristorante, a job he grew into naturally through the dynamics of a family business. He started working for his uncle as a teenager back when the restaurant first opened in 1972. He took on more responsibilities until he essentially became the keeper of the restaurant's recipes.
"My uncle had two sisters who cooked for him, my mother Tina and her sister Frances," said Catalanotto. "They started teaching me and I took over after they retired. Then for the longest time it was just me and uncle."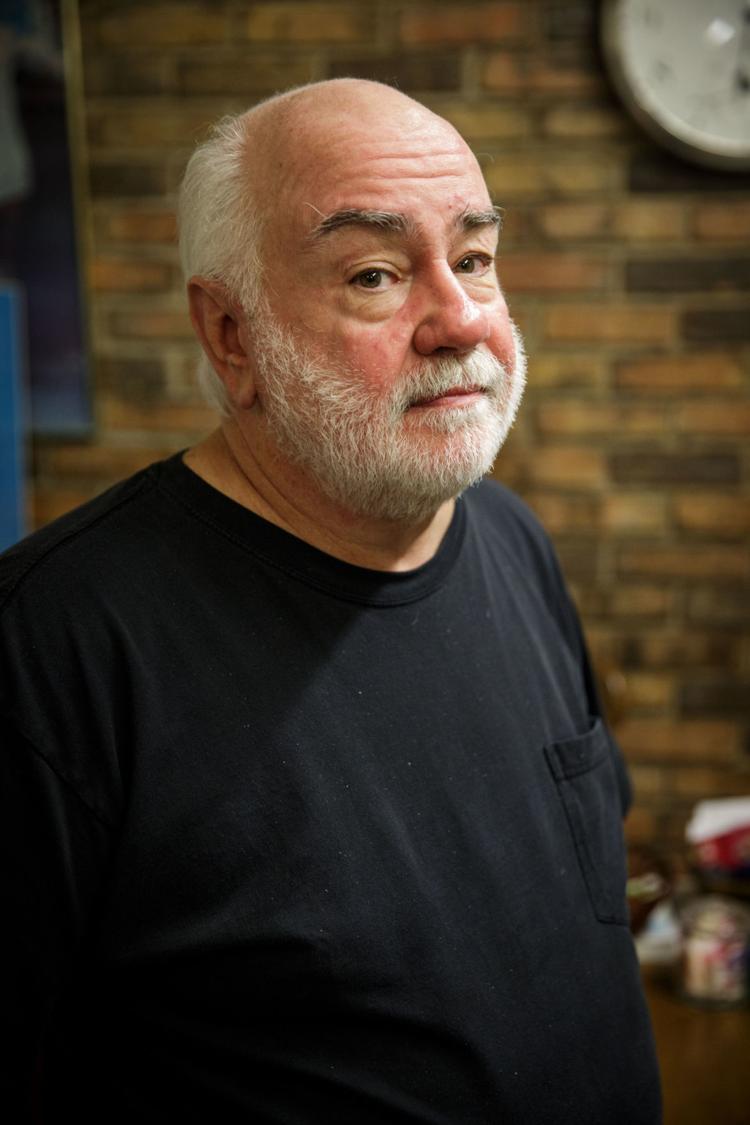 Tony Angello's Ristorante was an intensely local New Orleans institution burrowed into its Lakeview neighborhood and beloved across the region. Founder and namesake Tony Angello became part of local families; his restaurant became an extension of their homes.
Angello died at age 88 in 2015. The restaurant closed at the end of 2016, serving its last supper on Christmas Eve.
Its dining rooms had been packed for weeks leading up to the end as people sought one final meal. It would be hard to overstate what the old restaurant meant to its regulars.
Its address was later redeveloped by a different family as Rizzuto's Ristorante & Chop House (6262 Fleur De Lis Drive, 504-300-1804). Its menu is split between high-end steaks and traditional Italian cooking. 
Nephew's Ristorante will be a significantly smaller restaurant, seating about 70 compared to almost 200. It will also put more of the specials that Catalanotto periodically ran at the old restaurant into regular rotation on the menu.
But at its core, the kitchen will bring back dishes from the Tony Angello's days, with Catalanotto's own touches. And like the old restaurant, while the menu will have a la carte dishes, customers will also be able to simply say "feed me." That was the standing order for many at the Lakeview restaurant, and it could make an everyday meal feel like a holiday feast.
"You know the people are going to want that here," Catalanotto said. "Come in and get fed. That's what it's always been about."
While Catalanotto knows rekindling a beloved restaurant legacy in a new location won't be easy, he also has a track record of supporting his late uncle's legacy for all those years back in Lakeview. He has the confidence of the family, including Angela Angello Riviere, Tony Angello's daughter and the old restaurant's longtime manager.
The new restaurant will have some pieces of memorabilia that Catalanotto saved from the old place. It will have a full bar and will serve dinner.
Nephew's Ristorante
4445 W. Metairie Ave.
Projected to open early March 2018
The night began in typical fashion for Tony Angello's Ristorante.
Even if they were blindfolded and brought to the corner of St. Philip and Chartres streets, many New Orleans people (and plenty of frequent vi…
Rizzuto's Ristorante & Chop House opened just last week, on Friday (June 30) to be precise. Already, though, there's a common theme among …