One night around a dinner table, a simple icebreaker for conversation opened the door for an initiative that continues to pay off for New Orleans.
It was the inaugural edition of 504ward's Dine Around series, and one guest was LaToria Thomas, who had then been just recently promoted to manager of donor relations for the Greater New Orleans Foundation.
She remembers the dinner host asked each guest to name a personal goal.
"I mentioned one of my goals for my new position was to create a structured opportunity for philanthropy for young professionals," Thomas said. "It was such a small and intimate group, I felt comfortable sharing my challenge."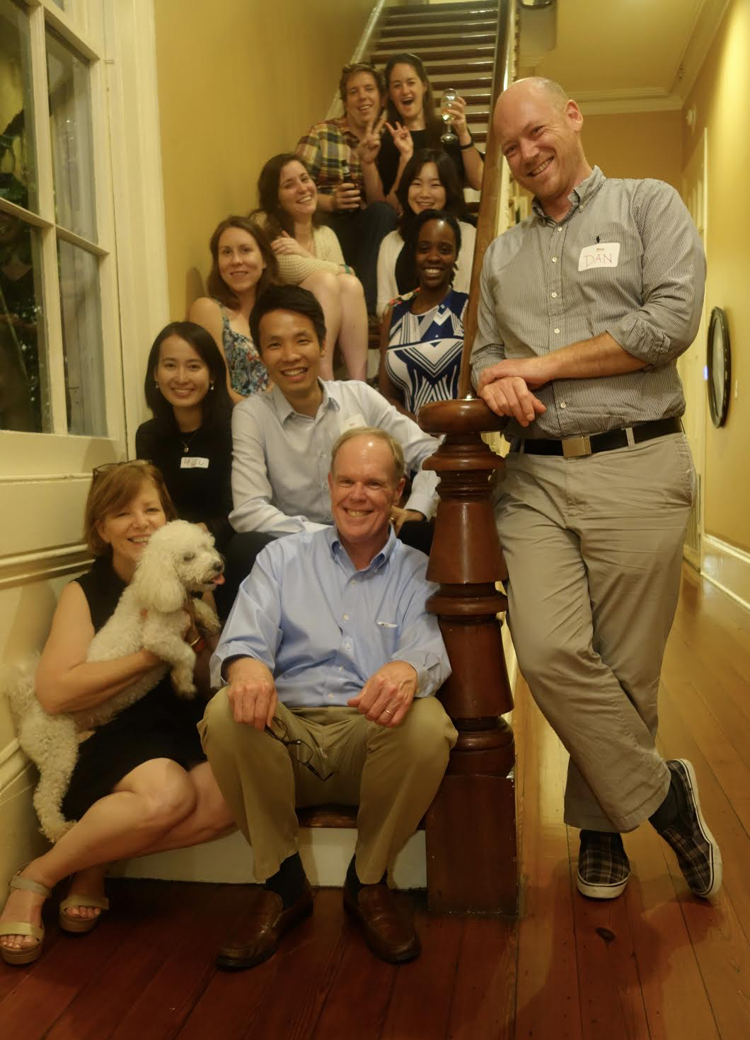 After the meal, another guest, Morgan Williams, asked to learn more. They exchanged numbers, followed up and eventually they helped create the Emerging Philanthropists of New Orleans. Since that start over dinner table conversation, EPNO has introduced some 350 New Orleanians to philanthropic giving and contributed more than $420,000 to 70 local groups.
It's one of the success stories that ripple from this unique dinner series, which 504ward has produced annually since 2008.
This week, 504ward marks the 10th year for Dine Around. It takes place Thursday at some 50 private homes around the city as hundreds of New Orleanians get to know each other a little better. 
Retaining the 'brain gain'
Dine Around is a signature project of 504ward. The nonprofit was founded in 2008 as young professionals flocked to the city to lend a hand in post-Katrina recovery and locals sought new ways to engage with their communities.
"Instead of 'brain drain,' we had 'brain gain,'" said executive director Victoria Phipps.
"And before they thought about leaving, we wanted to make sure these talented young professionals knew this city was a place they could thrive," Phipps said. "That meant creating access to greater economic opportunity, as well as to personal and professional networks that could add to their quality of life."
Ten years later, 504ward helps build those networks with events, including its own and others it promotes to its members.
They range from ropes course meet-ups in City Park and prix fixe dinners to presentations by Louisiana State Supreme Court justices and mini-conferences hosted by Facebook. But Phipps believes the Dine Around might be the best tool 504ward offers.
The group recruits civic and business leaders across sectors and industries to host a small dinner in their homes. Past hosts have included political powerhouses James Carville and Mary Matalin, businessman Cleveland Spears III, real estate developer Pres Kabacoff and philanthropic and business leader Gary Solomon.
Tableside networking
504ward members get invitations, and the dinners always fill up fast (this year's event is fully booked). Groups of 8 or 10 young professionals are matched with a host, based on similar areas of work or interest.
The hosts take it from there. There's usually a cocktail hour, and dinners can range from takeout to home-cooked specialties. Some hosts have even hired musicians for the evening.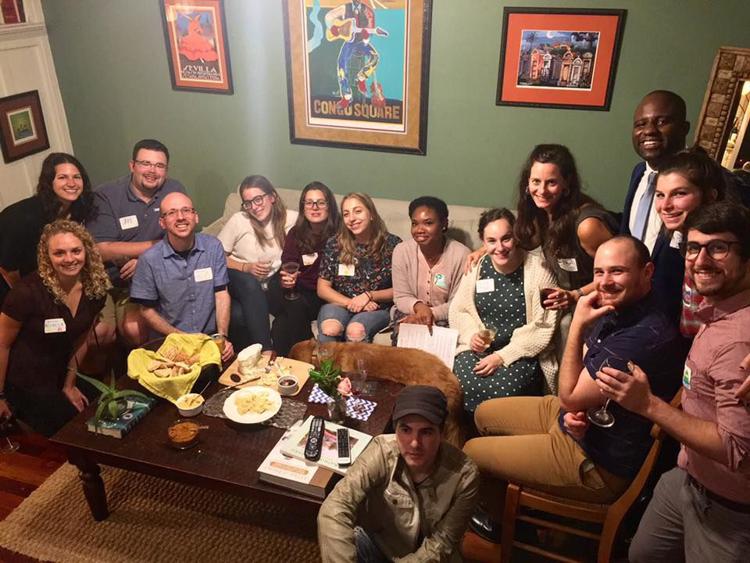 "We're just so passionate about New Orleans, and we love watching young people succeed," said Pam Martin, who — along with her husband, Cedric, owner of Martin Wine Cellar — have hosted a Dine Around dinner each year since the event began.
"We want this generation to love the region's traditions as much as we do," Martin said. "Music, art and architecture, of course, but also food and how we use it to develop the kind of friendships that feel like family."
Phipps agreed, suggesting there was something inherent to New Orleans that makes the Dine Around concept click here.
"New Orleanians love to connect around food — that's one reason — but also, there's something to be said about the value we place on personal and authentic connections," said Phipps. "We don't just want to know where you work. We want to know where you hang out and how you engage in the city. It's intimate, and there's little more intimate than inviting someone into your home for dinner."
The results aren't always as dramatic as forming a new community organization, like the EPNO example. But even seemingly small exchanges can make a difference for young professionals navigating New Orleans.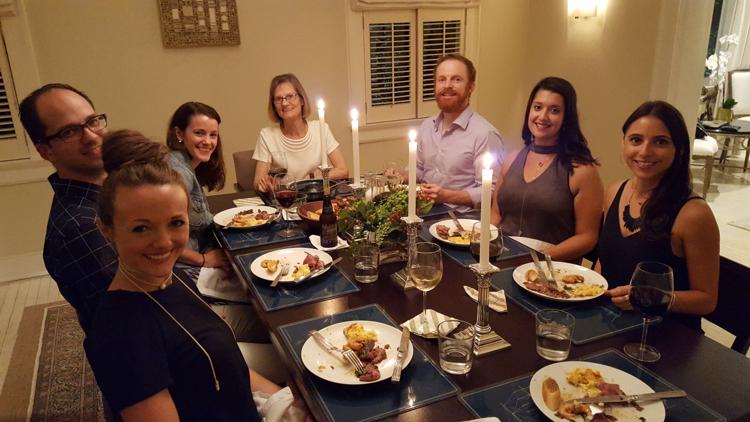 For example, during a Dine Around event Rose Espiritu attended, a conversation about the city's education system led her to enroll in Operation Spark, a software development class for adults and high school students.
"And five days after finishing it, I was hired by GE Digital," she said.
After 10 years of Dine Around events, Phipps believes the dinners are helping to not just make new connections but also to keep rising young professionals rooted here in New Orleans.
"Connectivity is a major component of what enables a community to retain its talent," she said. "Not only are we connecting our members with some of the best potential mentors in the city, but we're also connecting members with each other."
Follow Matt Haines at matthaineswrites.com. 
Inside the Mercedes-Benz Superdome, a steady din turned into a full-throated roar as the excitement of tens of thousands of Who Dats echoed ag…
Before the match began, two young men and a woman, all with beach towels strewn over their shoulders and one in swimming goggles, filled Pan A…