The little folded card propped on the counter announced "crispy tacos served here" and with those few words, and a simple drawing of a corn tortilla shell, it amounted to a Tex-Mex manifesto.
The flyer was at Catty Shack (1839 Gentilly Blvd., 504-372-3150), a tiny new Gentilly joint with a short menu that's all about the Lone Star State's original comfort fusion food.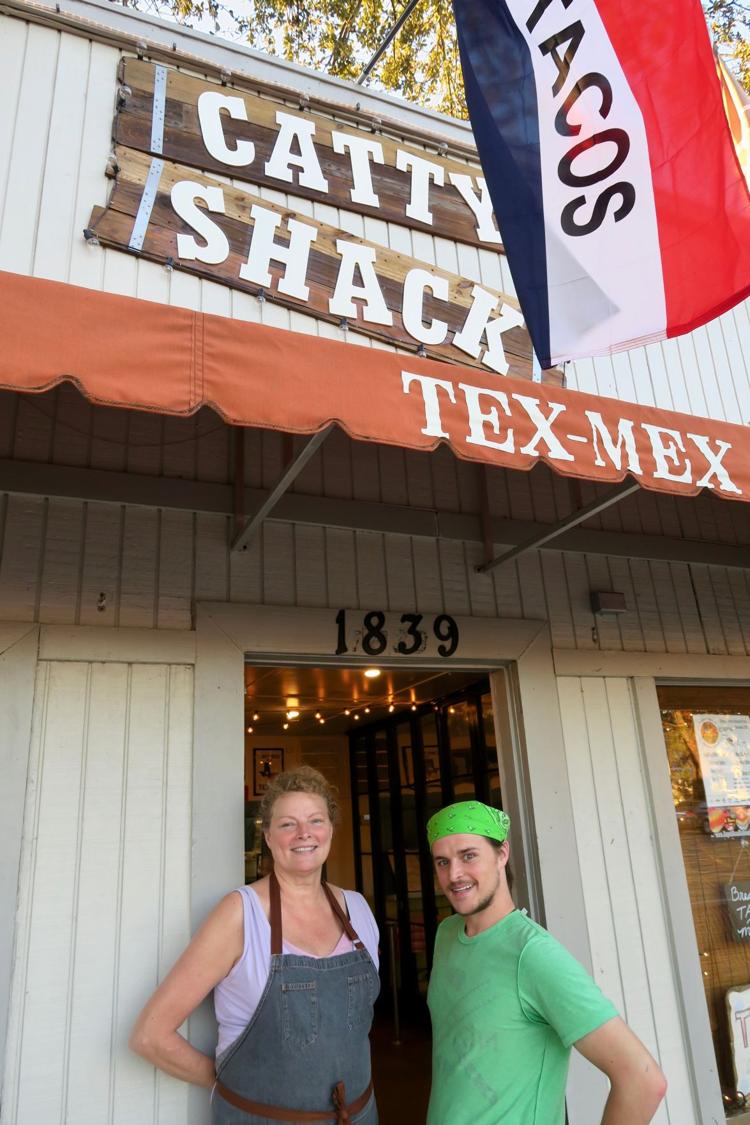 "I'm doing Tex-Mex because that's what I know how to cook. It's like 'write what you know,' right? Cook what you know," said Catherine Smith, proprietress, head cook and all-around operator of Catty Shack.
The menu gets right down to it with those crispy, beef-filled tacos topped with shredded lettuce and cheese, and with smoked brisket, fried catfish or grilled vegetable tacos on soft tortillas. Add some breakfast tacos and migas, queso dips and guacamole with handmade chips and you have the whole menu. There's beer, wine, sangria and soft drinks.
The menu will grow eventually. Enchiladas, taco salads and burritos are in the works as the kitchen ramps up. But it will be Tex-Mex through and through, Smith asserts.
Independent Mexican eateries emerging around New Orleans these days tend to dial into regional Mexican traditions, which has greatly enriched the diversity of local Latin American flavor. Tex-Mex, with its earthy shades of cheddar yellow and pinto bean brown, is generally left to the chains now.
But it doesn't have to be that way, and some places are bucking the trend with Tex-Mex pride.
Another example is Rio Grande Tacos (3211 Gen. Meyer Ave., 504-400-0104), a roadhouse of a joint that opened earlier this year in Algiers, just down from the gates of the Federal City complex. There's no question about which side of the Rio Grande its menu favors.
Hard shells are fried in the open kitchen for tacos filled with ground beef, chicken or pork. The lettuce and cheese come down heavy, and the enchiladas are streaked with a New Mexico-style red chile sauce. The entire operation is endearingly mom-and-pop. Tejano music plays on the sound system and the eatery is BYOB (hours are also limited: 10 a.m.-2 p.m. Monday and Tuesday-Friday, 4-6 p.m. Tuesday and Thursday).
In Gentilly, Catty Shack brings a new addition to a part of town hungry for more eateries. It joins a little hive of holes in the wall sharing a short block, just past the entrance to the Fair Grounds Race Course. The breakfast nook Toast opened at the end of the block last year, and the Jockey Pub holds down the middle, serving drinks to a neighborhood crowd.
Catty Shack is the smallest of the three — just a narrow dining room with a tile-lined counter looking into the kitchen. There's a handmade feel between the string lights and the art and posters on the walls.
Smith hails from Austin originally. She was a journalist for years for Bloomberg News before following the time-honored media career path of lay-offs and life changes. In New Orleans, she was originally a partner in the St. Roch Market stand La Mezcla Mexicana. She later went on her own to cook specifically Tex-Mex.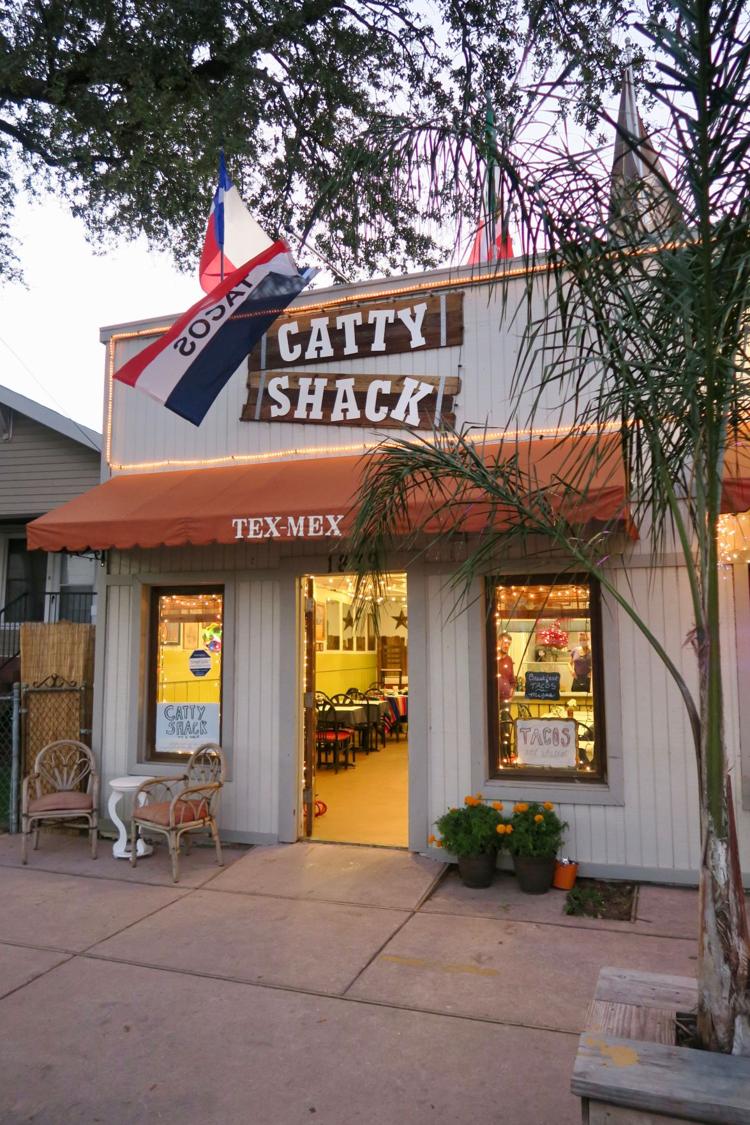 Pop-ups at Pal's Lounge and Martine's Lounge paved the way before she found Catty Shack's home, two blocks from her own house in Gentilly.
The awning over the doors strongly resembles the burnt orange of the University of Texas-Austin, and three flags flying above it underscore Catty Shack's compass points. One is the Texas flag, another is Mexico's. The third just says "tacos."
Catty Shack
1839 Gentilly Blvd., 504-372-3150
Dinner (from 5 p.m.) Monday, Tuesday, Thursday, Friday; lunch and dinner (from noon) Saturday and Sunday (closed Wednesday)
There's a new restaurant in the works in Old Metairie for the former home of Vega Tapas Café, and it's coming from a pair of local restaurateu…
A local name that's practically synonymous with boiled seafood in Bucktown is taking over a two-story Uptown restaurant space on the edge of t…
"Everything's good in the neighborhood," said Leon Martin.