Sisters Mariah Harmony and Tania Torres say no matter what they do — no matter the conversation topic, the side project or the family gathering — somehow dogs always return to the center of attention.
"We don't know how to do anything that's not dog-related," said Torres.
Now, they have a French Quarter restaurant and bar, and it, too, comes back to dogs.
Tahyo Tavern (1140 Decatur St., 504-301-1991) opened late in 2016. It's a modest corner joint typical of this part of town, with old bones, odd angles and just a handful of tables and a small bar between the weathered brick walls. But Tahyo Tavern is connected to something much bigger.
Harmony and Torres are part of the family that runs the Villalobos Rescue Center, the subject of the Animal Planet reality TV series "Pit Bulls and Parolees."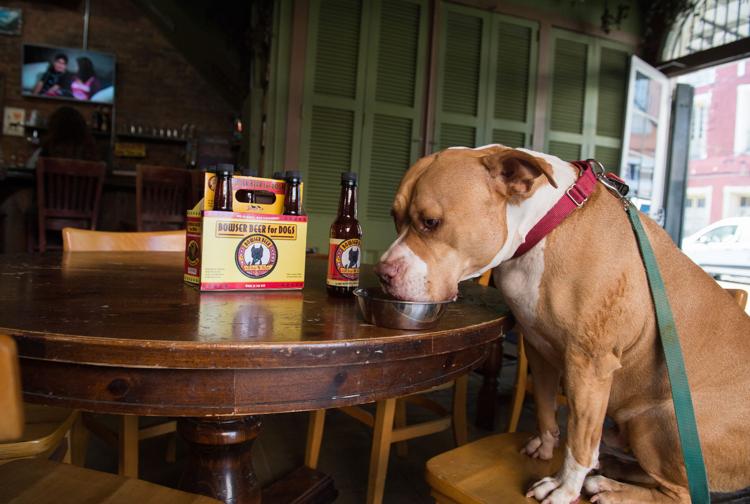 From a Ninth Ward warehouse by the Industrial Canal, Villalobos Rescue Center finds new homes for abandoned and abused dogs, especially (though not exclusively) pit bulls. A few miles away in the Quarter, Tahyo Tavern functions as an offshoot of the rescue mission, along with a related retail store a block down the street called the Tahyo, which sells pet-related gifts and supplies.
The family previously ran a bar and event space in Chalmette, also called Tahyo Tavern. But they relocated to the Quarter to be closer to visitors, and to recast the business as a family-friendly eatery. It's dog-friendly, too, for outdoor visits, with sidewalk tables set up under the overhead gallery, with water bowls at the ready.
Proceeds from the tavern and store help support the family's animal rescue efforts, and the businesses also serve as a touchpoint for people interested in that work.
"People relate to restaurants for lots of different reasons, and that can go beyond food," said Harmony. "It can be the setting or the people. Here, it's the dogs. You drink, they eat. That's our motto."
Canine connections
Tahyo Tavern takes its name from a Cajun term for a hungry dog. Its kitchen serves straightforward fare, though it has more fresh and handmade touches and more meatless options than the typical pub. Chef Mary Jane Rosas, a familiar face from other local restaurants, makes sweet potato hummus and a daily-changing vegetable flatbread alongside burgers and wings, salads and, fittingly, hush puppies and hot dogs (see the full menu below).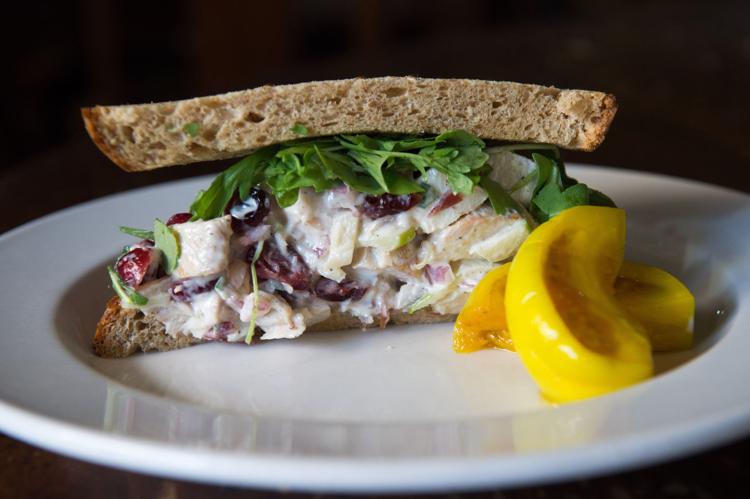 A menu of snacks for dogs is in the works, and at the Tahyo Tavern, you can actually have a beer with your dog — the bar serves Bowser Beer, a nonalcoholic broth-based concoction. Served in longneck bottles, these "beers" sport labels showing individual dogs from the Villalobos Rescue Center. People drinks are named for dogs, too. A Crown Royal-based cocktail called the Tatanka, for instance, is dedicated to the first pit bull to come through the rescue program.
But the connection to Villalobos goes deeper than menu themes. Employees at the restaurant and store also work with the rescue dogs, splitting time between the business and the program end of the family operation. That means people mixing drinks at the bar or working at the retail shop one day might be managing kennels, walking dogs or ferrying animals to the vet the next.
"It makes things harder, and it can spread us pretty thin, but we have to do it this way," said Harmony. "If I have people in here who don't care about dogs, they won't be able to relate to our customers."
When customers ask about dogs they've seen on "Pit Bulls and Parolees," or about volunteering at the center or donating to animal rescue efforts, the staff they meet are hands-on ambassadors for the larger program.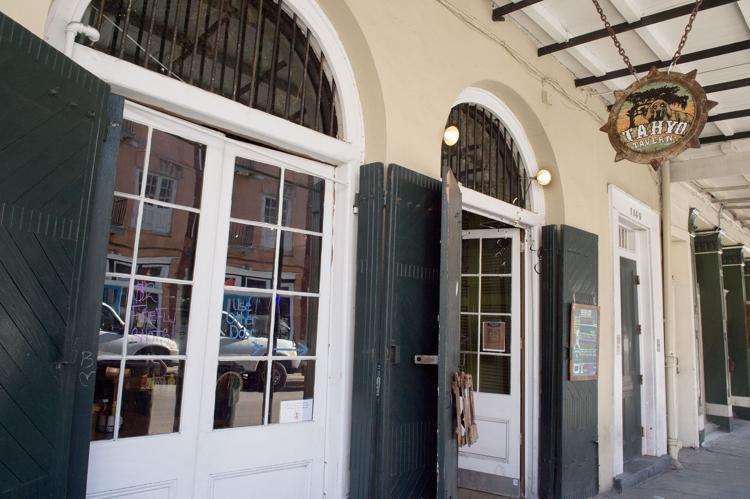 Still, the arrangement can play havoc with normal restaurant and retail shift schedules. When word of an abandoned dog came in during a recent cold snap, some restaurant staffers raced out to answer the call, switching from hospitality to rescue mode.
"The dogs will always come first, and our customers understand that," said Harmony. "That's why we're here."
'Misfits,' fitting in
Tahyo Tavern is on a stretch of Decatur Street that has seen some more polished restaurants and bars open recently, but where a gritty edge still comes with the territory. With their filigree of tattoos and piercings, Harmony and Torres fit right in. Together with their family and the rescue center employees, they've managed to quietly establish two businesses here, and they've made friends up and down the street. That reception is one reason the sisters say they're enamored of their new home.
"New Orleans made it possible for us to grow, as a rescue, as a family, individually," said Torres. "We're misfits. We rolled into town with these pit bulls and this big crazy family. But no one batted an eye."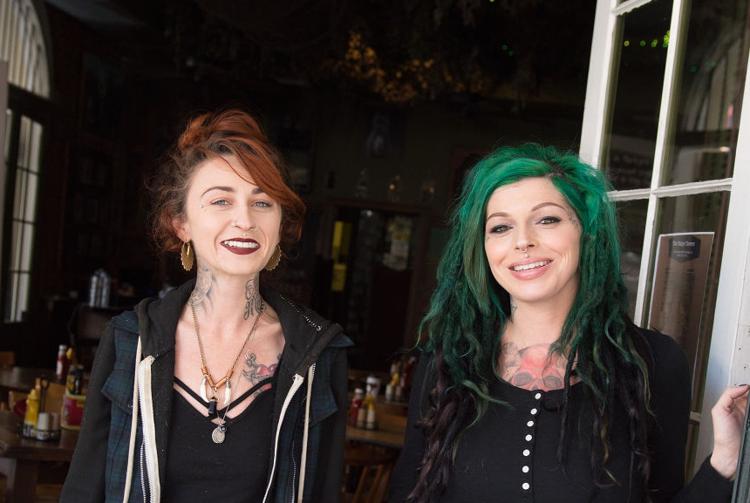 But the Villalobos Rescue Center and the family behind it do indeed have high profile standing, particularly for fans of "Pit Bulls and Parolees."
The sisters' mother, Tia Torres, first started their animal rescue program in the 1990s in California and later began working with ex-offenders on parole, who still make up part of the staff. The Animal Planet series debuted in 2009 and it has been a hit for the network ever since. When the family and their rescue program relocated to New Orleans in 2011, the TV production crew followed.
While Villalobos is one of many animal rescue organizations working in the city, the TV show gives them a unique spotlight. As the family sees it, that exposure also raises the stakes for their work.
Many people seek them out for dog adoptions, but the number of dogs that come their way has dramatically increased as well. Sometimes, they find dogs tied to the fence at their facility. They've found puppies left in buckets by their doors.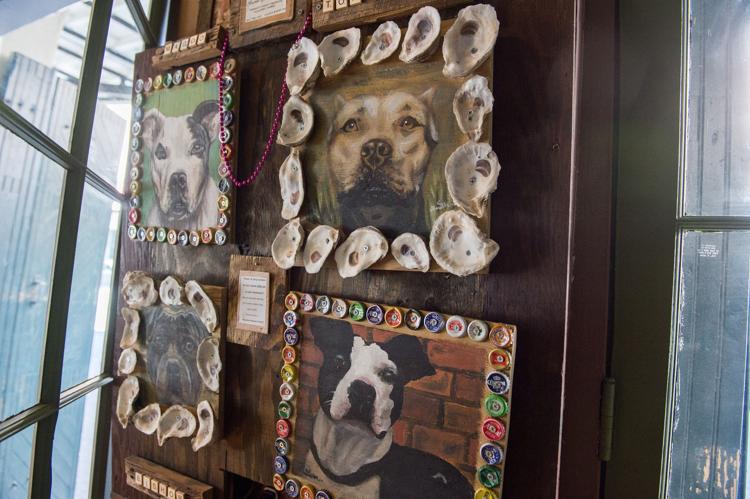 "In California, we were in a small town and it was different," said Torres. "Here, it's in our face, dogs are everywhere and we're suckers for them."
The family started Tahyo Tavern and the Tahyo store to diversify the funding they bring in for the program and to look out for the future of their mission. They know, Harmony said, that "the TV show won't be around forever."
The social atmosphere of the tavern, though, also has side benefits for the multi-tasking staff. The walls here are covered with paintings and photos of dogs the family has rescued over the years, like a gallery of their old canine friends and success stories, and the bar is filled with like-minded animal lovers.
"We see a lot of sad and devastating things that can make it hard to sleep at night," said Lizzy Scollo, a family member who works for the rescue program. "Coming here and seeing a happy place, it makes a difference."
1140 Decatur St., 504-301-1991
Sun.-Thu.: 11 a.m.-11 p.m.; Fri. and Sat: 11 a.m.-midnight
1224 Decatur St., 504-218-8337
Daily 11 a.m.-6 p.m.
Dining in New Orleans always has been big, but these days, it's been growing and changing li…
In the French Quarter, even when you make a fresh start there are usually vestiges of the pa…