New Orleans had nearly a dozen finalists in the running for the James Beard Foundation awards on Monday night. The three that came away with hardware from the culinary organization represent two of the most lauded restaurant groups of the city's modern dining scene and one of the French Quarter's storied dining grandes dames. 
The James Beard awards, often touted as the top honors in American cuisine, were dished out during a gala in Chicago.
Rebecca Wilcomb, chef de cuisine of Herbsaint from the Link Restaurant Group, and Zachary Engel, chef de cuisine of Shaya from the Besh Restaurant Group, each won awards, while the French 75 bar at historic Arnaud's Restaurant received its own national honor.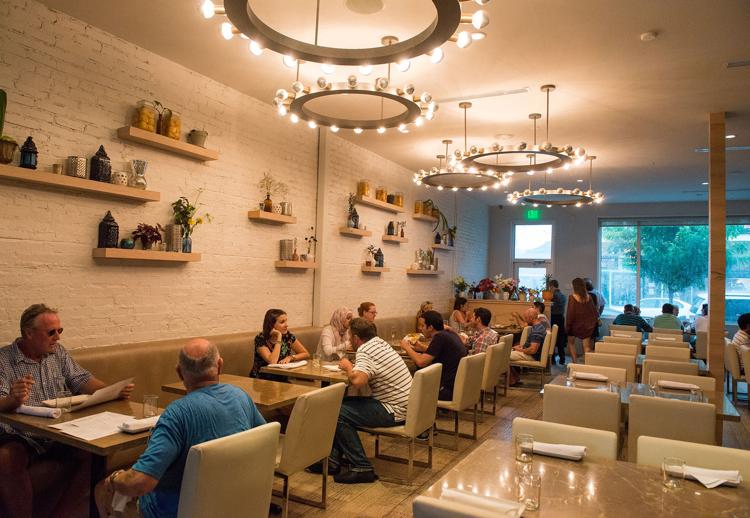 In the hierarchy of the restaurant world, a chef de cuisine holds a rung below the executive chef. It's a role that is often in the shadow of the restaurant's name chef or owner. But this year two chefs de cuisine from high-profile restaurant companies had the spotlight turned on them at the awards ceremony.  
Engel, of Shaya, won the national award for Rising Star Chef of the Year. The James Beard Foundation created this award to recognize a chef 30 or younger "who displays an impressive talent and who is likely to make a significant impact on the industry in years to come."
Shaya, the modern Israeli restaurant led by chef Alon Shaya, has been a magnet for food world accolades since opening in 2015. It was named Best New Restaurant in 2016.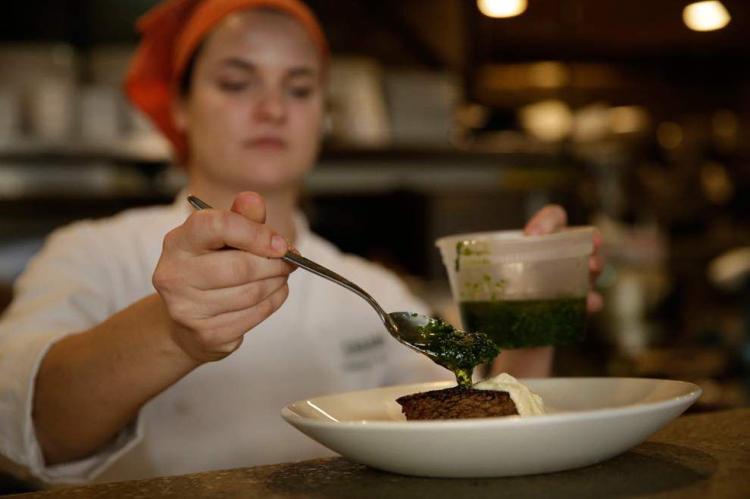 Wilcomb, chef de cuisine for Herbsaint, won the regional award for Best Chef: South. That's a category New Orleans has dominated lately, and Wilcomb's award makes her the latest in a long line of James Beard award winners from the Link Restaurant Group. 
Herbsaint is the restaurant that launched chef Donald Link's company. It debuted in 2000, and Wilcomb has maintained its consistent modern bistro style, with a blend of French, Italian and Louisiana influences on the menu. 
Wilcomb had plenty of local company in this regional award category, including finalists Nina Compton of Compère Lapin and Slade Rushing of Brennan's Restaurant, the revamped historic Royal Street restaurant. Other finalists were Jose Enrique of the restaurant Jose Enrique in Puerto Rico, and Vishwesh Bhatt of Snackbar in Oxford, Mississippi, which is part of the company run by chef John Currence, a New Orleans native.
In winning the Best Chef: South award, Wilcomb joins a pantheon of acclaimed New Orleans chefs including Emeril Lagasse, Frank Brigtsen and Susan Spicer who have shared the honor through the years. Last year, the Best Chef: South award went to New Orleans chef Justin Devillier of La Petite Grocery and Balise. Alon Shaya won it in 2015.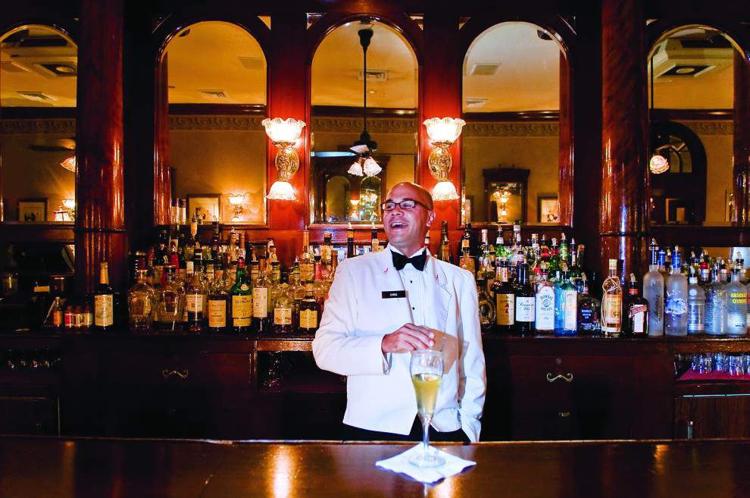 While the Link and Besh groups represent the city's modern dining style, a grande dame of classic New Orleans dining also won recognition, this time for its bar.  The French 75 bar at the historic Arnaud's Restaurant is a destination for classic cocktail culture.
While Arnaud's first opened in 1918, the French 75 Bar was not added until 1979, when it was called the Grill Bar. Despite the newer vintage, its elegant, tobacco-colored woodwork, brass fixtures, beveled glass and white tiling meld with Arnaud's overall elegant motif.
Arnaud's is led by next-generation family owners Katy and Archie Casbarian. Head bartender Chris Hannah has over the years built French 75's reputation for finely honed cocktails and meticulously researched drink recipes, some of which he has helped revive from historic archives.
Cure, the city's pacesetter for modern cocktail culture, was also a finalist for Outstanding Bar Program this year.
The black drum Mitchell was arrayed at a jaunty angle, its bright, light-tasting sauce was a…
Other New Orleanians who were up for big awards Monday night included Link, a finalist for Outstanding Chef (it went to Michael Solomonov of the Israeli restaurant Zahav in Philadelphia), and JoAnn Clevenger, of Upperline Restaurant, a finalist for Outstanding Restaurateur (that award when to Stephen Starr of Starr Restaurants, a company with more than 30 restaurants). Link and Clevenger have each been nominated for these respective awards for four consecutive years.
Other local names receiving national recognition as James Beard finalists this year were Galatoire's Restaurant for Outstanding Service; Emeril's Restaurant for Outstanding Wine Program; and chef Kelly Fields, of Willa Jean and the Besh Restaurant Group, for Outstanding Pastry Chef.
This spring edition of our New Orleans dining guide is arranged by neighborhood, though each…