Fall weekends in New Orleans are packed with events. But even by local standards, the coming weekend is a special one for food lovers. Two new food-centered events debut with Fête des Fromage and Wings Wars, while the Treme Creole Gumbo Fest returns. Here's a look at what's ahead.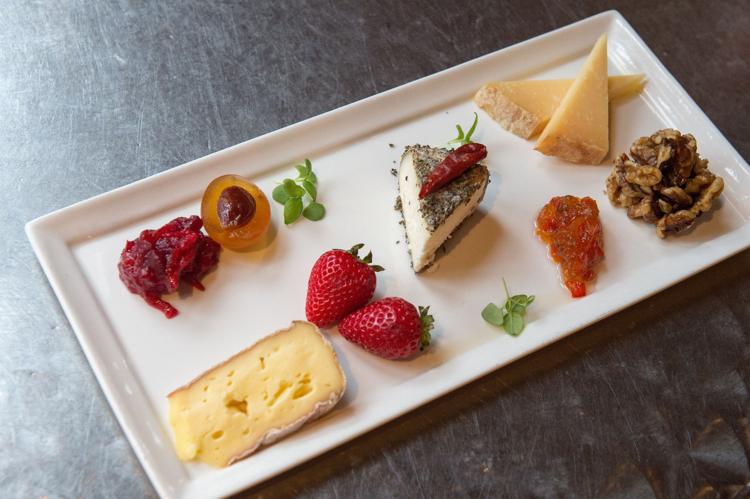 Fête des Fromage celebrates epicurean delights
In the ever-growing portfolio of New Orleans food events, we have a few broad types. The most familiar starts with a popular dish and invites vendors to riff on it. Part of the fun is seeing how far they'll go.
Fête des Fromages is a new festival that takes a different route. This one is about a passionate pursuit of a food that is endlessly rich in possibilities all on its own.
The inaugural event, held Saturday, is a project of the French-American Chamber of Commerce, Gulf Coast Chapter. This New Orleans-based group mixes business and culture in a way that feels very French (and very New Orleans, too).
For Fête des Fromage, the group will gather cheese purveyors, cheese pros and cheese enthusiasts for a unique local event.
It has the trappings of a festival, with live music, and some festive happenings. The setting is the New Orleans Jazz Museum at Old US Mint at the foot of Esplanade Avenue.
But the organizing idea here has more to do with connoisseurship and appreciation than the typical food fest. It's about expanding horizons of a familiar pleasure with direct access to producers and impresarios of the cheese world.
"You're going to meet the people who make the cheese, and they're coming from all over the world to meet you," said festival director Holly Barrett.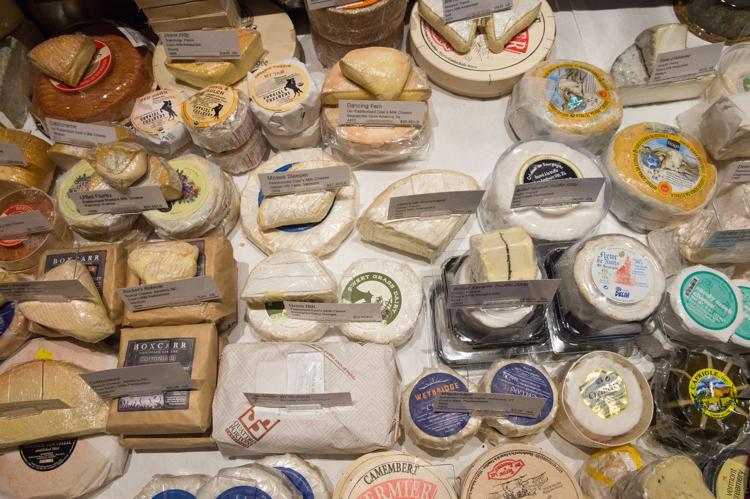 People who want to feast on cheese will be in the right spot, with various tasting tables and purveyors' booths spread around the indoor/outdoor event.
In all, more than 100 cheeses will be served. Look for the "Southern Cheese Village" tent to sample from the growing range of regional cheeses from around the South.
New Orleans itself is not in a prominent cheese-producing region (a few fresh farmers market finds notwithstanding). But it is a major culinary hub, and that's one reason organizers are confident their event will find a home here.
One could also approach it like a wine aficionado at a tasting. Experts and producers will be right there, across the table, sharing knowledge and perspective , the history and terroir that makes artisan cheese the epicurean peer of fine wine.
"We want this to be engaging," said Barrett. "You're going to be talking to people who make these cheeses, what the land is like, how the animals are treated."
For a deeper dive, there are seminars from local and visiting cheese experts, in limited-seating formats (with additional tickets required).
The event is also drawn up to be appetizing. Beer, hard cider and French wines will be available to purchase and pair along their cheese sampling. Charcuterie, rustic bread, French honey and other specialty goods will be on the table too.
There's even a feat of strength and skill in the mix. At high noon, chefs Michael Gulotta of Maypop and MoPho, and Isaac Toups of Toups Meatery and Toups South will go head-to-head, racing to break down 65-pound wheels of Fulvi Pecorino Romano cheese. Afterward, chef Samantha Castagnetti of the Italian Barrel will prepare pasta in one of the cheese wheels, following an extravagant, traditional method.
Local cheesemongers from St. James Cheese Co. will run an on-site cheese shop, with more than 60 of the cheeses featured at the festival available for purchase.
"So when people fall in love with a cheese they discover here, they'll be able to take some home," Barrett said.
Saturday, Nov. 17, 11 a.m. to 5 p.m.
New Orleans Jazz Museum at Old U.S. Mint, 400 Esplanade Ave.
Tickets start at $30 ($12 for children age 4-16; free for 3 and younger); VIP tickets are available, from $65. See schedules at fetedesfromages.com.
Stirring the roux at Treme Creole Gumbo Fest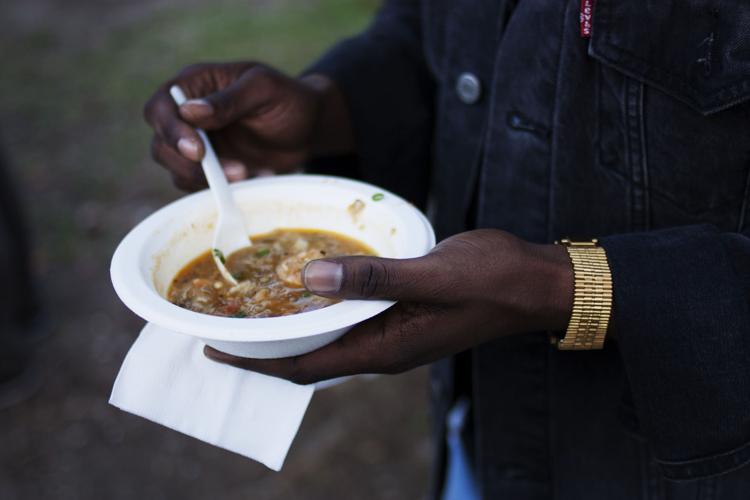 Gumbo is a dish that's prized in New Orleans, one that evokes strong memories.  
Naturally, that means it stirs strong opinions. It's a defining dish for New Orleans, yet it's so personal, and runs so deep in families, that there is no single definitive recipe behind it.  
From the color of the roux to the particulars of seafood and meat within to the finer points of okra and filé, gumbo lovers have their preferences. 
The Treme Creole Gumbo Festival returns this weekend as an annual showcase of different styles, served side by side around Louis Armstrong Park. 
As if to underscore how wide the gumbo variations go, this year's festival brings 14 gumbos from 10 vendors, with some deciding to prepare two versions. Four of them are vegan gumbos, and one is specifically vegan and gluten free.
The annual event is one of the free neighborhood festivals put on through the year by the New Orleans Jazz & Heritage Foundation, the nonprofit behind Jazz Fest. The two-day event fills Armstrong Park with people, food and a music stage featuring a roster of brass bands and other local players.
Food vendors on hand include Creole eateries with deep neighborhood roots, like Li'l Dizzy's Cafe and Dunbar's Creole Cuisine, and up-and-coming talent from the ranks of caterers, pop-ups and mobile food operators now making their names, like Cocoa & Cream Catering and LaDelyo's Creole Catering. Brocato's (not the gelato parlor), Carmo, Cafe Dauphine, Loretta's Authentic Pralines, Miss Linda the Yakamein Lady and Palmer's Cuisine join them, serving gumbo and other dishes. 
Saturday, Nov. 17, and Sunday, Nov. 18, 11 a.m. to 7:30 p.m.
Armstrong Park, 701 N. Rampart St., New Orleans
Free admission. Schedules at www.jazzandheritage.org/treme-gumbo.
Wing Wars heats up Central City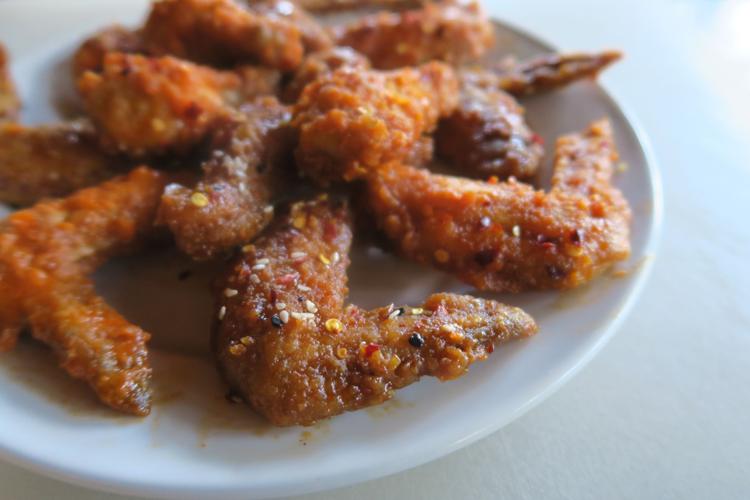 If war is hell, Wing Wars is shaping up to be a hell of a party.
This new event starts with chicken wings from close to 20 local restaurants plus a few home cooks. It adds some competitive vigor with bragging rights on the line. And it sets the whole thing in a one-of-a-kind event space on a big football weekend (the Saints host the Eagles the next day for a poultry-power-play eat-the-competition sideline theme).
Central City BBQ (1201 S. Rampart St.) hosts Wing Wars on Saturday (Nov. 17), from 3 p.m. to 10 p.m. The restaurant's Smoke Yard, an outdoor event space framed by repurposed shipping containers, will be lined with food tents.
A panel of judges and the public will each award top honors in different categories.
"We kept it wide open," said Central City BBQ proprietor Marc Bonifacic. "We didn't give the restaurants any criteria beyond making what they think is the best wing."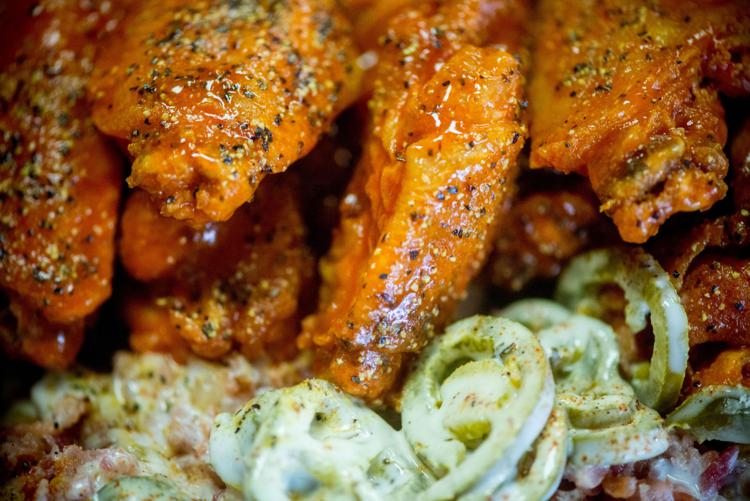 There will be a lot of them, with an estimated 40,000 wings between the competitors. They'll all sell their wings for $1 each during the event, to facilitate wide sampling among the field.
Wing Wars comes along at a time when New Orleans is showing more representations of the wing obsession. There's barbecue smokehouse wings, sauce-heavy wing shop versions, the game day Buffalo-style classic, wings with Asian, island jerk and even Creole flavor.
Bands will perform through the event, including Big Sam's Funky Nation, Sexual Thunder, Water Seed and the Marc Stone Band.
Bonifacic is producing the event in partnership with Shane Finkelstein, producer of Top Taco Nola event, held each spring.
Wing Wars at Central City BBQ
Saturday, Nov. 17, 3 p.m. to 10 p.m.
1201 S. Rampart St.
Tickets are $15, with drinks available for purchase and wings at $1 each. Get tickets and details at nolawingwars.com.