Back when he was chef at the French Quarter restaurant Le Meritage, Michael Farrell served a menu that offered each dish in two sizes – full entrée or small plate. His patrons quickly showed their preference.
"Ninety percent of what we did were the small plates," said Farrell. "People love to try different things and surf the menu, it's more social."
That approach is the foundation of NOSH (752 Tchoupitoulas St., 504-581-1103), or New Orleans Social House, a new addition in the Warehouse District where Farrell leads the kitchen.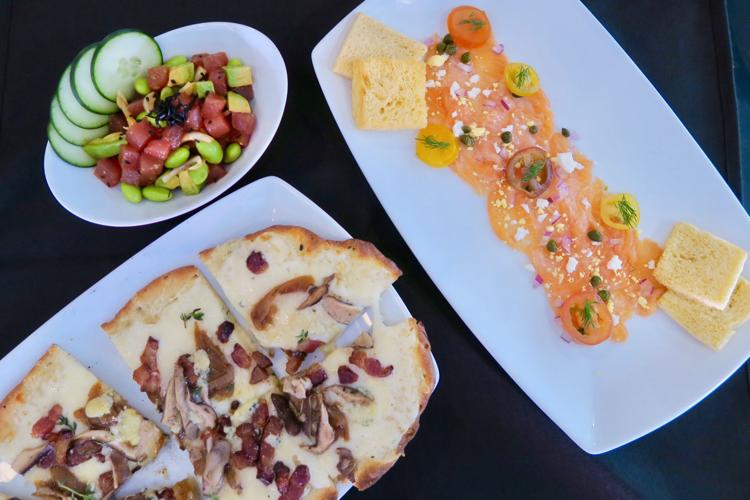 NOSH officially opens tonight (April 27), with Farrell's menu of small plates and flatbreads, tartines and salads. There's a raw bar for oysters and marinated seafood dishes, while the bar pours a list of some 50 wines by the glass.
NOSH is in the longtime home of Tommy's Wine Bar. The new restaurant and lounge was developed by Creole Cuisine Restaurant Concepts, the local company that last summer bought the wine bar and the adjacent Tommy's Cuisine and Tomas Bistro from founder Tommy Andrade. The company's idea for NOSH is to bring an upscale/casual concept to a neighborhood that's seen an influx of residents and visitors.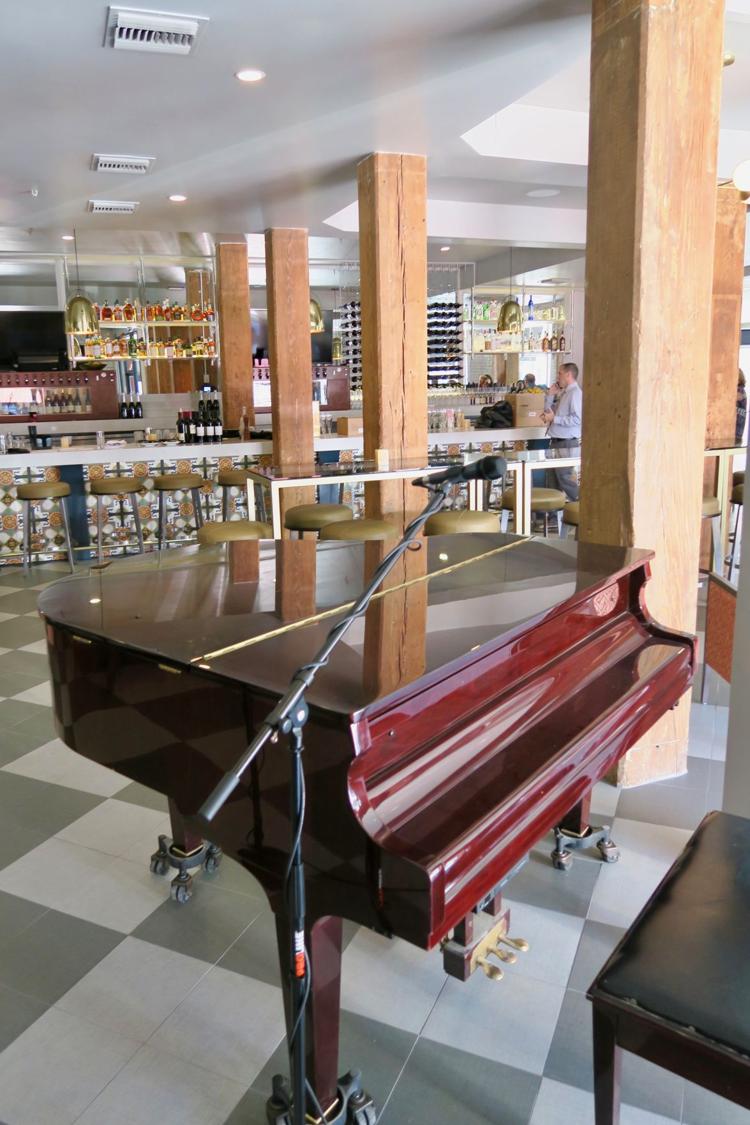 "There's a thriving community happening here," said Jay Zaffron, marketing director for Creole Cuisine Restaurant Concepts. "The whole idea is to be a social house, a place that's inviting to everyone. It's a place people come after work to download a bit, where they go before dinner or after dinner to keep the night going."
NOSH has live music nightly, with a schedule of jazz and swing (8-11 p.m. on weeknights, 8:30-11:30 p.m. on Friday and Saturday).
Like its predecessor, NOSH connects through a doorway to Tommy's Cuisine, though the new lounge offers a different contrast to the old world feel of its neighbor.
The interior is still anchored by a series of thick cypress columns, but a renovation has left the space feeling brighter and more open, with clusters of sofas and small tables arrayed around the long room.
On Farrell's menu you'll find lobster tacos, beef carpaccio, bison sliders and truffle mac and cheese. Flatbreads have cracker-crisp crusts, with one topped by thick bacon, tangy gorgonzola and subtly sweet caramelized onion.
The raw bar is a major feature of the menu, with a rotating variety of oysters from the Gulf and other waters. Farrell's take on tuna poke works in edamame, avocado and hijiki, a salty, earthy-tasting seaweed, and he serves salmon and octopus carpaccios, ceviche and hamachi.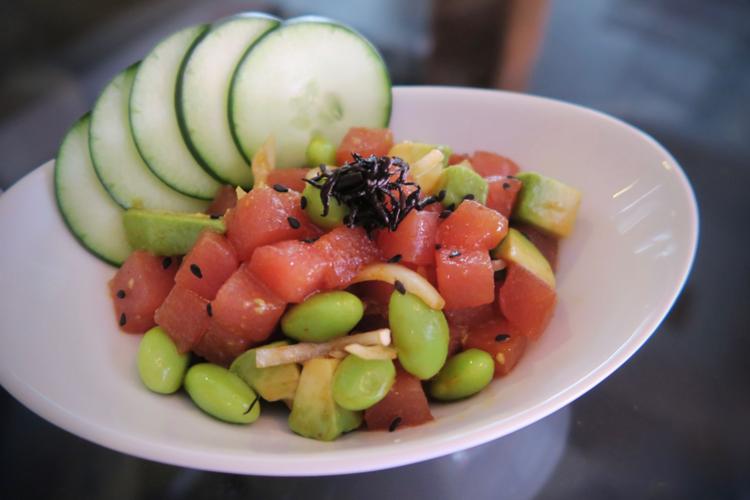 NOSH will eventually host a monthly series of dinners paired with beer, wine or spirits. It will also have a loyalty program with perks for regulars, which is still under development.
Farrell is a veteran chef who gained a following in New Orleans at Le Meritage, a wine-themed restaurant with inventive flavors within the Maison Dupuy Hotel. He was chef at that now-closed restaurant from its debut in 2008 until 2012.
He's joined at NOSH by bar manager Jay Teichmann, a longtime bartender at Houston's in Metairie, which had a devoted local following before closing in 2015.
752 Tchoupitoulas St., 504-581-1103
Sun.-Thu., 4-11 p.m. , Fri.-Sat. 4-12 a.m.
Live music nightly, from 8 p.m. Sun.-Thu., from 8:30 p.m. Fri. and Sat.
The ideas had been taking shape around the dinner table, at scheduled meetings or impromptu …
This spring edition of our New Orleans dining guide is arranged by neighborhood, though each…