Southern Decadence, the city's largest annual LGBTQ celebration, is a freewheeling fest that takes many different forms. There is, however, one constant as the events and parties unfold across the long Labor Day weekend: food.
The French Quarter is the focal point of Southern Decadence, and the neighborhood has many options for memorable dinners, quick snacks, morning-after brunch and lounges to linger with distinctive food and ambiance. What follows are a few picks in each category mixing newer names, off-the-radar finds and essential stops. 
Brunch to Begin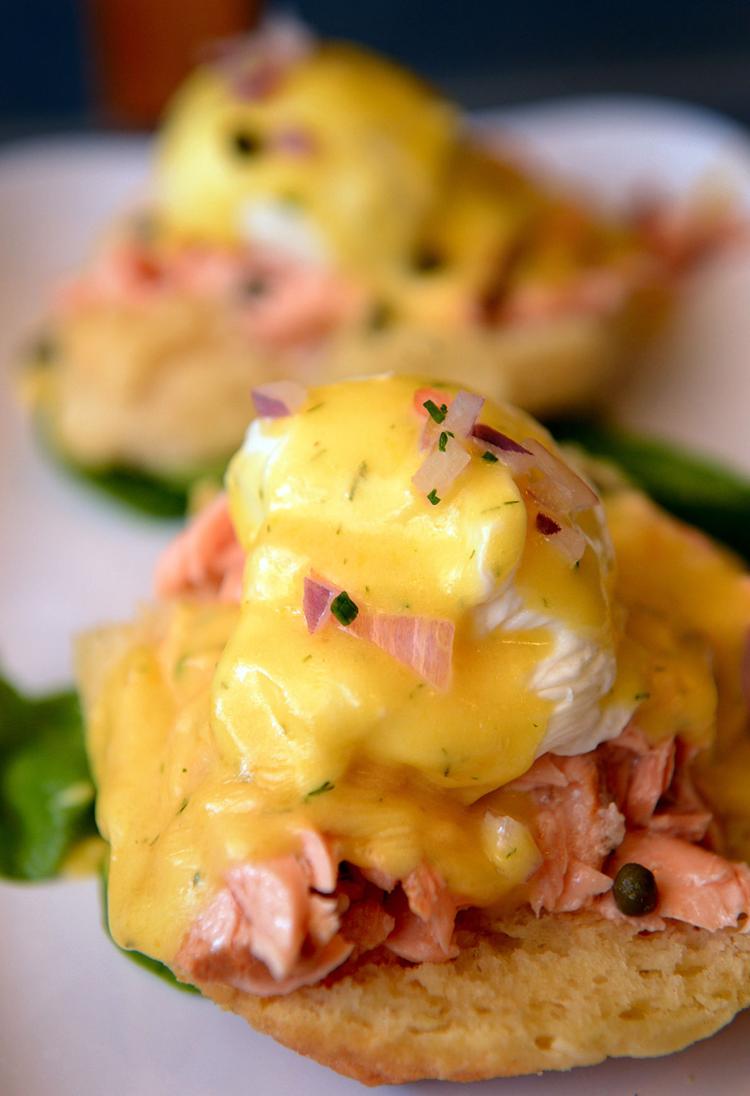 Salon by Sucre, 622 Conti St., (504) 267-7098
On the ground floor, there's Sucre, a Euro-style dessert emporium and coffee shop. But follow the stairs up and you find Salon by Sucre — part tea room, part lounge, part restaurant, all of it gilded with a sharp, modern design. At brunch, it's a place for bubbly, Belgian frites with caviar, croque Benedict and frittata with gravlax. 
Eat New Orleans, 900 Dumaine St., (504) 522-7222
Over the years, Eat New Orleans has quietly grown into a staple of the French Quarter dining scene, especially at brunch. Tucked into a townhouse draped with hanging ferns, it always draws a crowd for a mix of Southern classics and particular Cajun flavors from bayou country. Look for eggs cochon, crawfish boulettes, blue cheese and fig tarts and biscuits and gravy.
Ruby Slipper Café, 1005 Canal St., (504) 525-9355 (Central Business District); 2001 Burgundy St. (Marigny); 200 Magazine St. (CBD); 127 S. Cortez St. (Mid-City)
Brunch can be crazy in the Quarter, which is why sometimes it pays to venture into the adjacent neighborhoods. The Ruby Slipper has you covered with outposts in the Marigny, just off Frenchmen Street, and on the border with the CBD on Canal Street (among others). The name is a "Wizard of Oz" reference, though the menu is firmly at home in New Orleans, running through shrimp and grits, fried catfish courtbouillon and bananas Foster pain perdu.
Dinners to Remember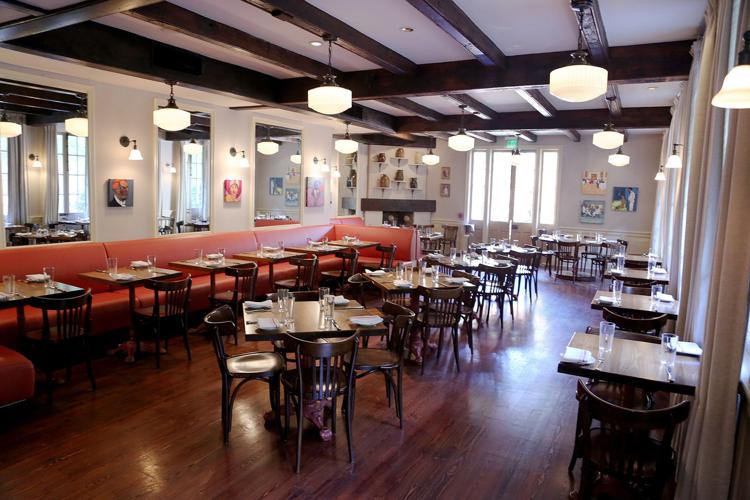 Angeline, 1032 Chartres St., (504) 308-3106
Down on the (relatively) quiet end of the Quarter, visiting this upscale, modern Southern restaurant feels a little like an outing to a country home. The restaurant unfolds in a progression of clean-lined, understated rooms, with a small bar in the center. Chef Alex Harrell brings a strong affinity for Mediterranean flavors to his contemporary Southern dishes, turning braised clams, ham-wrapped rabbit, crispy cauliflower and even the familiar charcuterie board into statements of regional flavor.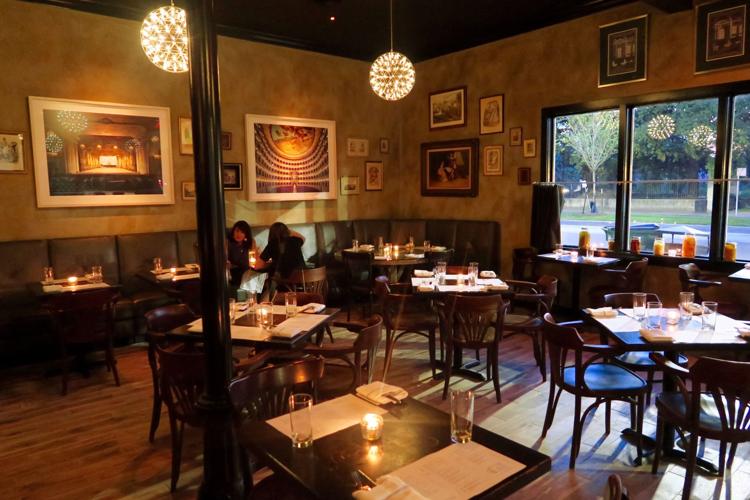 Meauxbar, 942 N. Rampart St., (504) 569-9979
Meauxbar embodies the modern French neighborhood bistro, and that resonates in its style and in an approachable attitude to great food. Chef John Bel's menus mix classic French flavors (hanger steak au poivre, beef tartare, fish almondine, jars of pâté) with more modern renditions (scallops poached in rose, sweetbreads with cornbread puree). Sheathed in a silvery shade of moonlight, the small dining room with its cove-like booths and marble bar takes on a Noirish vibe the moment the sun goes down.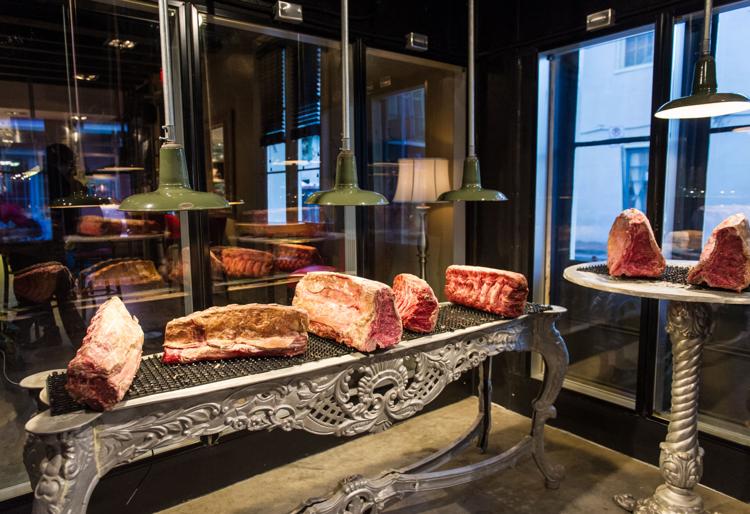 Doris Metropolitan, 620 Chartres St., (504) 267-3500
Confidently cut from its own cloth, this modernist Mediterranean restaurant has a style quite unlike anything else in New Orleans. On one level, it's an upscale steakhouse that counts dry-aged cuts and other showstoppers in its repertoire. The rest of the menu, beyond beef, could constitute its own restaurant — with intricately conceived, delicious explorations of beets, tuna tartare, sweetbreads and local fish. The bar and open kitchen are natural focal points.
Lounges to Linger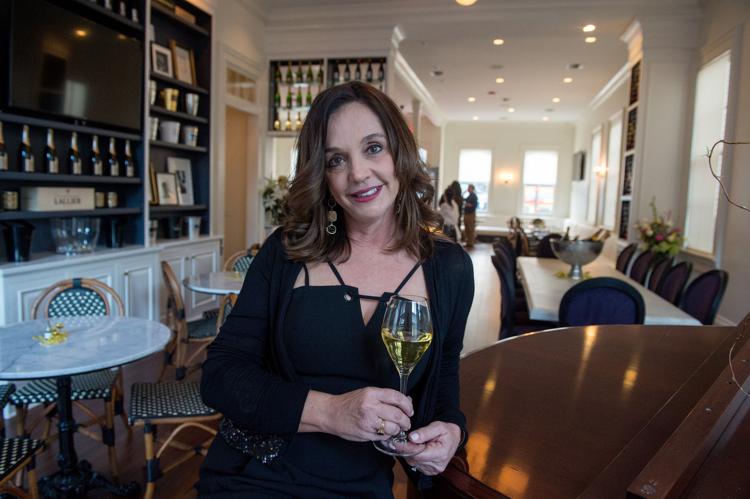 Effervescence, 1036 N. Rampart St., (504) 509-7644
If a Champagne cork popping is music to your ears, Effervescence will sound like an orchestra. Bubbles are the thing at this elegant new lounge, built within an old Creole center hall home, to the tune of Champagne, cava, prosecco and plenty of other styles of sparkling wine. There's a baby grand piano in the corner, a cloistered brick patio in back and a distinctive menu of tasting plates, shared dishes and snacks geared toward wine pairings.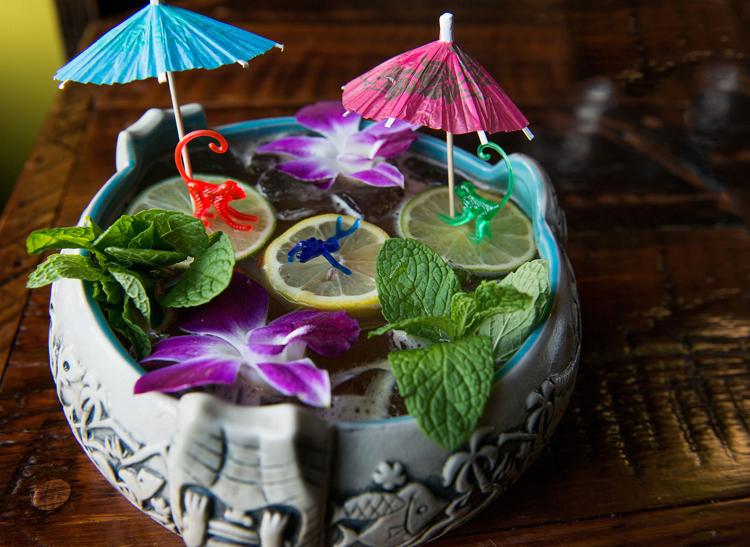 Beachbum Berry's Latitude 29, 321 N. Peters St., (504) 609-3811
This lounge is a tribute to the golden age of Tiki, where the neo-Polynesian food, the tropical drinks and the ambiance all share an enthusiastic embrace of the style without sacrificing quality. Bartenders mix up rum drinks like the classic Mai Tai and irresistibly mirthful barrel-sized communal drinks to share around the table. The lounge is slated to reopen Sept. 1, following renovations to the Bienville House Hotel in which it's located.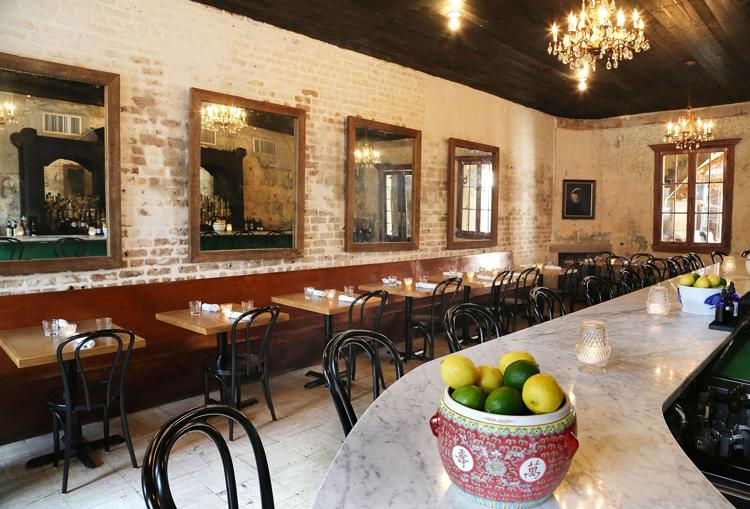 Cane & Table, 1113 Decatur St., (504) 581-1112
Flickering with candles, layered with tactile patina and anchored by a smooth marble bar, Cane & Table oozes old New Orleans ambiance. The kitchen, meanwhile, takes a more modern tack in its approach to island and Asian flavors, like meltingly tender ropa vieja, three-pea hummus with yucca chips and bubbly-crusted fried ribs. The beautiful cocktails are synced to the Caribbean undercurrent here. This is a good pick for brunch too.
Quick Bites in the Quarter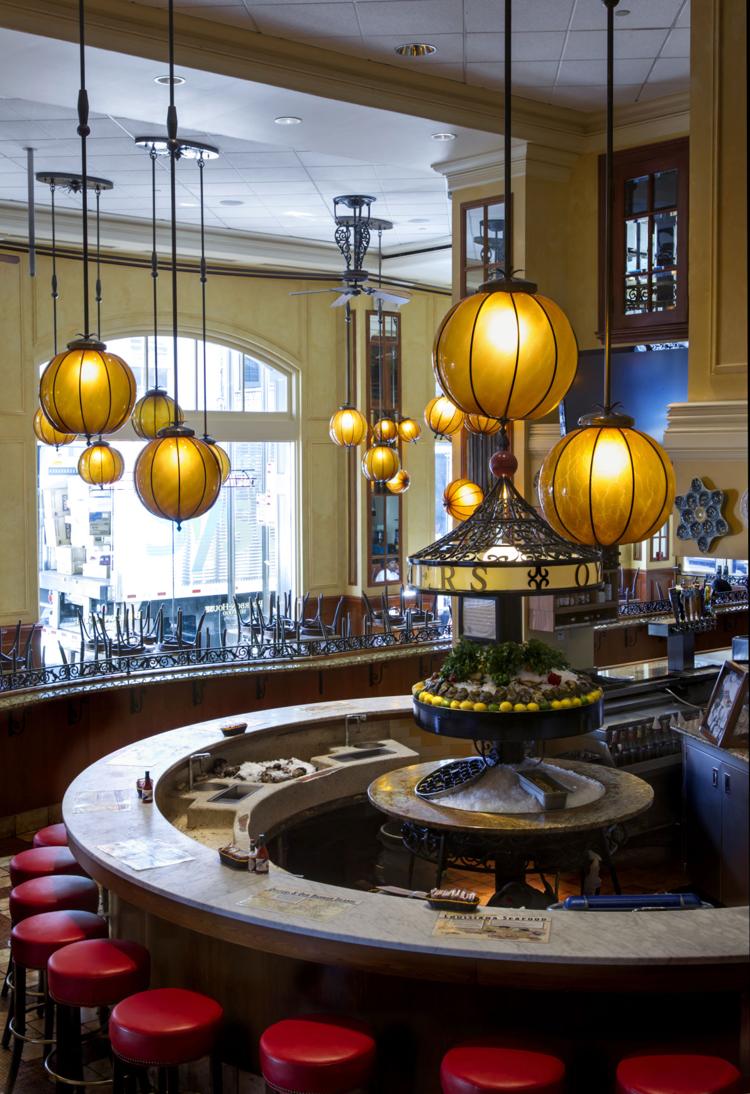 Bourbon House, 144 Bourbon St., (504) 522-0111
Raw oysters are the ultimate quick bite in the Quarter, and Bourbon House is a standout amid a cluster of oyster bars on this particular corner (see also Acme Oyster House, Felix's and Red Fish Grill, all within steps of each other). Bourbon House is a Creole brasserie with a curving marble bar for oysters and other chilled seafood, and a library's worth of bourbon to sample.
El Libre, 508 Dumaine St., (504) 309-2699
This Cuban eatery near the French Market is roughly the size of a food truck, with a narrow loft tacked over the top, and it's just as casual and easy for a quick Cuban sandwich. A few breakfast sandwiches are prepared on the grill in the mornings. If your pick-me-up of choice is a short shot of espresso or a classic Cuban cocktail, this tiny find can take care of that too.
Killer PoBoys, 219 Dauphine St., (504) 462-2731 and 811 Conti St. (inside Erin Rose bar), (504) 252-6745.
The Killer crew makes original, compellingly delicious sandwiches, working pork belly, spicy meatloaf, seared shrimp or a vegan sweet potato/black-eyed pea number between the banh mi loaves. The original walk-up stand is still slinging them late inside the bar Erin Rose, while a fuller Killer, a stand-alone sandwich café, is just around the corner. The "big Killer" has a more extensive menu, while the original, with its later hours, is still clutch when it's getting late, dinner has worn off and another bite will keep the night going.
August brings a sheen of sweat to New Orleans, but it comes with some silver linings too.
The New Orleans restaurant picks below are part of the Essential 100, a dining guide arrange…
This spring edition of our New Orleans dining guide is arranged by neighborhood, though each…