Even if they were blindfolded and brought to the corner of St. Philip and Chartres streets, many New Orleans people (and plenty of frequent visitors) would know precisely where they stood. A sniff of the garlic and rosemary gushing from the kitchen vent at Irene's Cuisine would be the tip off.
For decades, it was one of the French Quarter's more pleasant aromatic markers of place.
But by later this week, Irene's and the kitchen responsible for that delicious smell will have a new home on the other side of the neighborhood.
Irene's served its last supper at its original location on Saturday, Jan. 20. It's scheduled to reopen at its new home at 529 Bienville St. on Friday, Jan. 26.
On the map, you could call it a lateral move. The new address is seven blocks (and one Jackson Square) upriver, and still sits between the same parallel streets — Chartres and Decatur.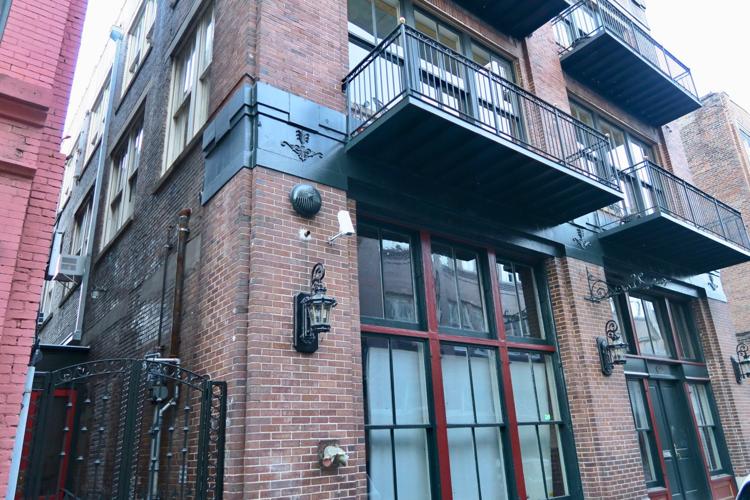 The new restaurant is in the middle of what has long been a fairly quiet block set in a busier section of the Quarter. Its space in the ground floor of a three-story building had been empty for years. The interior has been completely recast for the new restaurant, with three dining rooms sectioned off under high ceilings and a long, elegantly styled bar in the main room. Glass doors open to a brick patio with walls laced in ivy. Customers enter from Bienville Street through an iron gate, proceeding down a short walkway before finding an arching wooden entrance reminiscent of the old place.
But there's no mistaking that even the short move will be a big change for a restaurant that has been known as much for the ambiance spun around its original location as for the redolent aromas there.
At least the move has been a long time coming. The original address was in the corner of an old warehouse owned by the state and used by the Louisiana State Museum, which did not renew its lease. The restaurant began telling regulars last year that change was coming. 
Giving Irene's its walking papers might make museum officials sleep just a tad easier. A restaurant kitchen's open burners and irreplaceable historic artifacts can't be the most comfortable mix. What's next for Irene's old space hasn't yet been decided, a state official said.
Still, it is hard to image anything but Irene's in that spot. Namesake and proprietor Irene DiPierto opened the restaurant here in 1993, but its original space made it seem much older than that.
It had something to do with the accumulated stuff — the Sicilian crockery, the stacked wine bottles, the copper cookware hanging in view in the dining rooms. There was also the restaurant's irregular layout. Like some older New Orleans restaurants, Irene's grew gradually, annexing adjacent spaces. Walking through the restaurant meant wending through a progression of connecting chambers. The lounge, and inevitable waiting area, was at the end. You only got to it after an ad hoc tour of the whole house.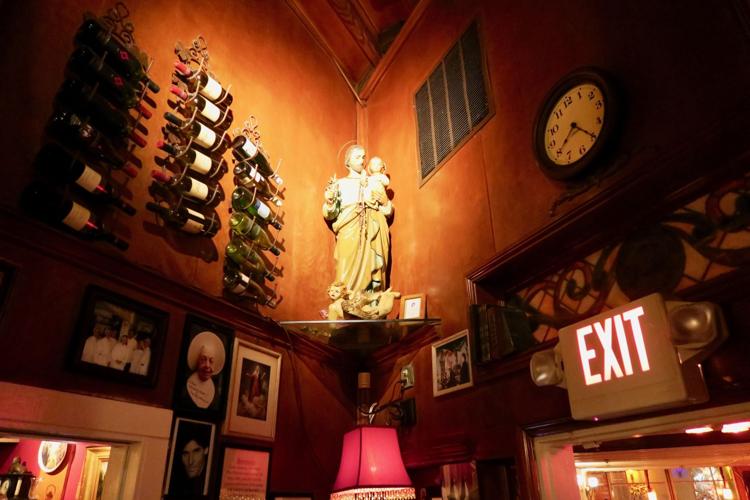 It could feel cloistered, though this could also translate to cramped and loud. But that was part of its character, too. New Orleans loves restaurants like this, places that seem to grow back around themselves, twinning that atmosphere with their memories of it.
The new menu is largely the same, with a few tweaks. Though unmistakably Italian, Irene's kitchen has always been focused more on roasted meat dishes and seafood than with the paneed-and-red sauce standards of local Creole-Italian spots. It's the lamb chops, the teeming cioppino and the chicken rosemarino, a "platonic dish" (to borrow a phrase from Richard Collin), and source of much of the restaurant's signature aroma.
The kitchen is situated a bit differently from the old Irene's, backing up to a driveway adjacent to its new building. If garlic and rosemary will waft down Bienville Street the way it once did on St. Philip Street may come down to a question of which way the wind blows.
But for Irene's fans, if that aroma greets them when they push open the door, it will certainly get the visit going on the right note.
529 Bienville St., (504) 529-8811
Dinner Mon.-Sat. (slated to open Jan. 26)
The night began in typical fashion for Tony Angello's Ristorante.
Last week, when I'd had enough of faucets gurgling against the freeze and the depressing sight of plants shriveled by it, I decided to have di…