Cleo's Mediterranean Cuisine brought something different to the table when it first opened in 2013, serving well-composed, inexpensive Middle Eastern dishes 24/7 in downtown New Orleans. In a late night town, it became one of the best options for quality food after midnight.
Now Cleo's founder Tarek Madkour has moved the bar significantly higher with a new French Quarter restaurant with a stylish modern design, a broader menu of Arabic flavors and its own in-house pita bakery (see full menu below).
Also called Cleo's, it opened at 117 Decatur St. on Monday (Feb. 11). That is the former address of Cafe Giovanni, which closed in 2017 after a 26-year run serving upscale Creole Italian cuisine.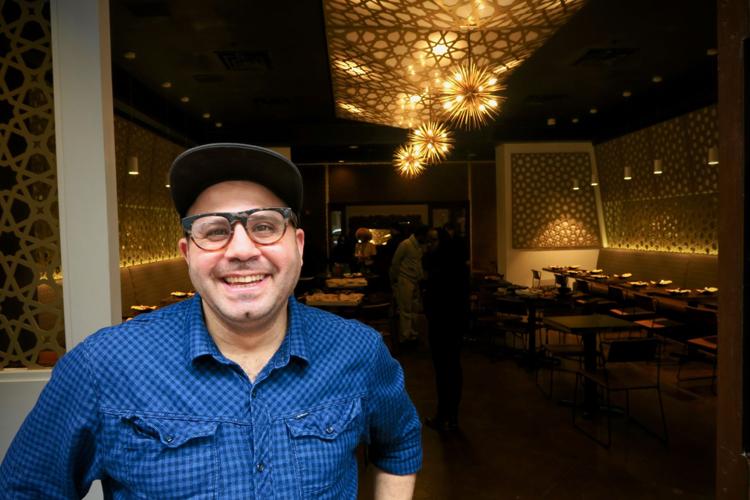 The space has been lushly re-imagined with a modern Middle Eastern motif, with arabesque patterns worked into the walls, the light displays and even the custom bar tops.
It too operates 24/7. But this new Cleo's represents a fuller picture of what Madkour always hoped to bring people with his food.
"With a restaurant like this," he said, waving his hand across his new, luminous dining room, "when you walk in you are in my home. I am taking care of you."
Madkour attended a graduate hospitality program back home in Egypt and worked for high-end hotels. When he and his wife Aubrey Madkour moved to New Orleans, he knew he wanted to open his own restaurant, but he also knew he had a lot to learn before he could develop what he envisioned.
---
Can't see video below? Click here.
---
"My wife always encouraged me, she is very supportive, she told me, you can do this, but you need to learn the local first," he said. 
The original Cleo's opened in the ground floor of the parking garage next to the Orpheum Theatre and doubled as a convenience store with a huge array of imported candy and many different soft drinks among its specialties. But even in its combination format, Madkour made it clear Cleo's was striving to be a cut above the casual falafel joint standard.
Cleo's relocated just a block away to 940 Canal St. in 2018, where at maintains the same standards, schedule and grocery component. The restaurant has been successful, but Madkour knew he could show people so much more.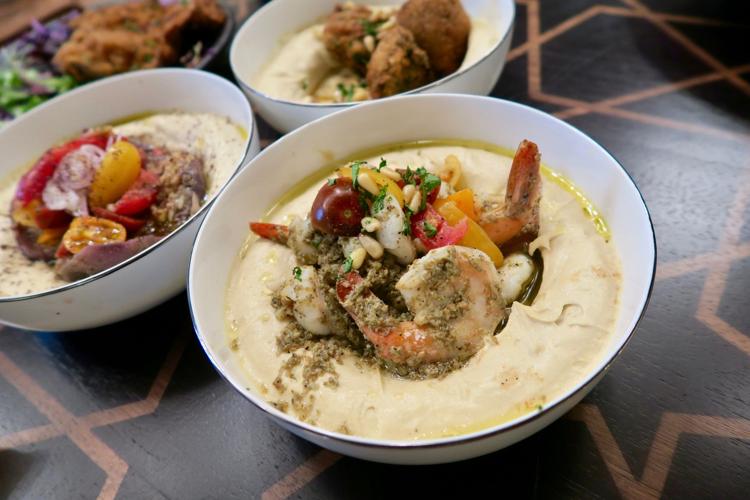 Just like home, pita bread is an essential at Cleo's, and finally Madkour can make his own. The new restaurant effectively doubles as a pita bakery, where Madkour's kitchen crew, led by his family, makes dough, forms it into pita and cooks it rapidly in a specially-designed gas-fired oven. The pita cooks in moments, billowing up and emerging piping hot and aromatic. 
One side is made with wheat flour, the other with white flour, combining for a distinct toasty, mild flavor and soft, pliant texture. The same oven now supplies bread to the Canal Street Cleo's, and it has clearly added to Madkour's sense of fulfillment with his new project.
"The food can be excellent, but you can only do so much without making your own bread," he said. "When you go to the Middle East, everyone makes their own bread. A stand that has only one thing, it only serves falafel, but that guy will make his own bread."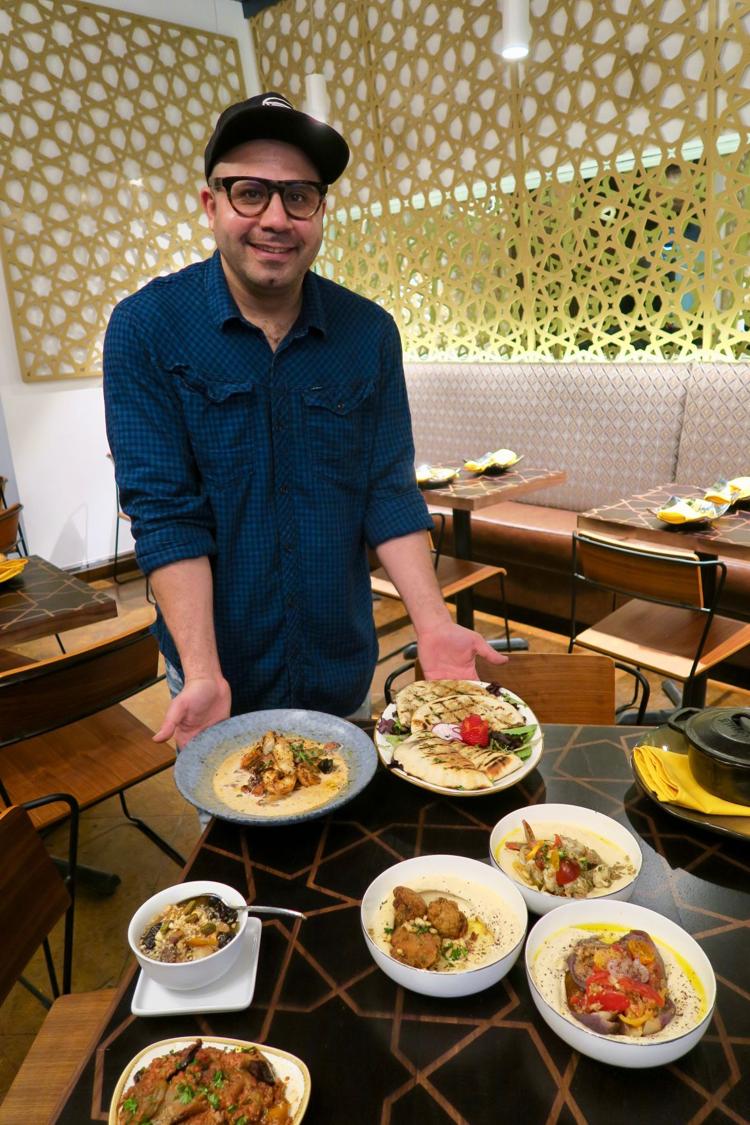 Egypt is the restaurant's anchor, though it also draws from what Madkour considers the best of the bigger picture for his region's food.
"For tabbouleh, we do what Lebanese people do. For hummus, what Syrian people do. For za'atar, what Palestinian people do. For falafel, it's like the Egyptian people," he said. "Tahini we bring in from Lebanon. Olives, always from Greece."
Tagines, a layered, stew-like dish combing meats or seafood and vegetables, are prepared in different ways. Hummus dishes are augmented with fried cauliflower or za'atar shrimp. Egyptian seafood soup, steak, lamb chops, koftes and house-made pastries are on the menu.
Cleo's serves pita sandwiches for lunch and on a smaller late-night menu, while more plates and stews and soups are offered from lunch through dinner.
This new Cleo's also doubles as a specialty food store, with Cafe Giovanni's former Bella Baci Lounge converted for retail. It its an emporium of imported candy and snacks and stocks a vast array of soft drinks. With many hotels towering nearby, it's poised to be snack central for visitors with late-night cravings.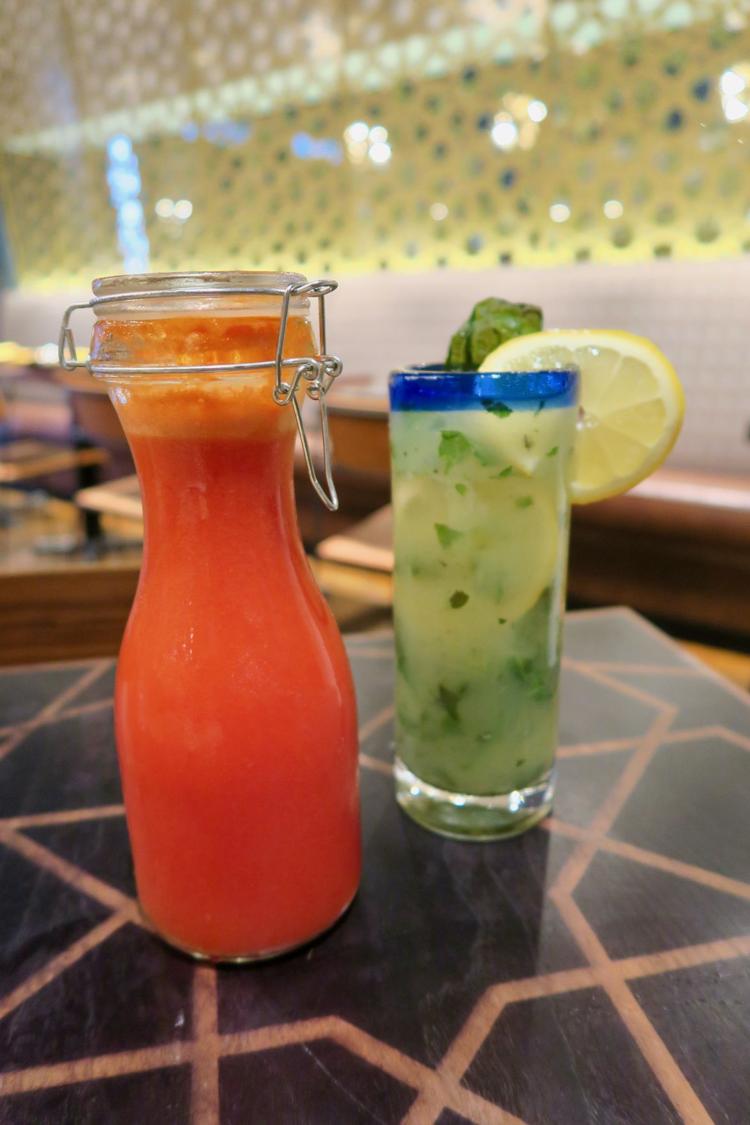 There's no alcohol served, though BYOB is allowed with a corkage fee. Instead, the restaurant has a menu of fresh juice blends (like the "hangover cure," with carrot, beet, celery and orange) and mocktails (like a virgin mojito).
The standards on which Cleo's first built its following remain in play at this more ambitious expansion. Bulb-shaped falafel green with fresh herbs, hummus garnished just so with olive oil and chili sauce, and shawarma plates are specialties. Order the Egyptian breakfast, and your table fills with a multi-plate banquet of vegetarian dips, salads and falafel.
"This is the food of the Middle East," said Madkour. "When you eat here it is a taste of our home. This is us."
Cleo's
117 Decatur St., 504-218-5874; open 24/7
940 Canal St., 504-522-4504; open 24/7
The new French brasserie Justine is an enveloping environment, with its mix of sultry curves and smooth contours, its zinc bar and pink tile k…
As the shawarma spins, so the New Orleans food world turns. In a new twist, there are now competing outposts here for a type of Middle Eastern…
Whenever you feel the need for some new flavors in your life, a drive down Williams Boulevard in Kenner usually does the trick. The strip mall…