For Adolfo Garcia, running restaurants for the past few years has meant meetings with business partners and chefs, decisions about launching — and sometimes closing — different concepts and representing his eateries at events around town.
For the past few weeks, it's also meant getting his sea legs back in a busy kitchen and perfecting the timing on entraña fina steaks and veal sweetbreads. It's meant getting the first call when the ice machine conks out, rallying the servers to step up when the restaurant is understaffed and knocking back a celebratory drink at the end of another long shift.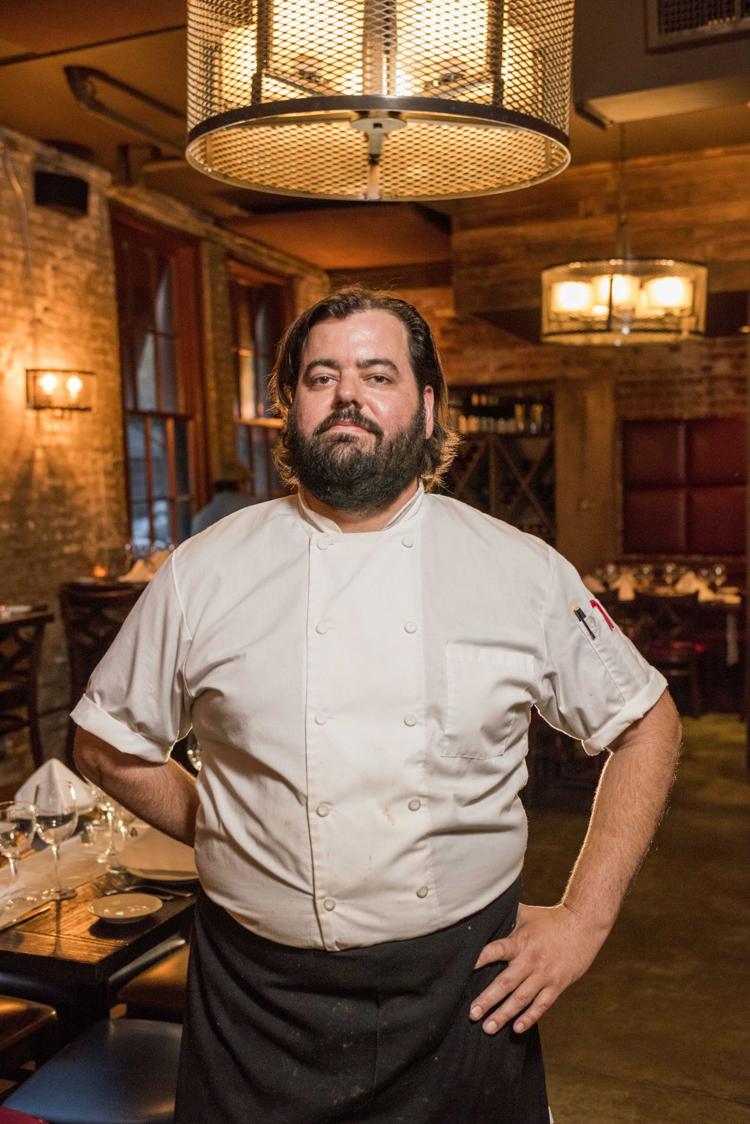 Garcia is now at the helm of La Boca, the popular Argentine steakhouse he co-founded in the Warehouse District 11 years ago. Always active in running the business, the 55-year-old is now back in the thick of chef's life here.
"I'm like a student now, I'm training and relearning," said Garcia. "It's like I'm coming out of retirement."
What put him here was a pivotal life decision by a partner at La Boca, Jared Ralls, and the two chefs' shared resolve that the change should go down as smooth as a glass of Malbec.
"While I'm leaving, the goal is to keep this place successful," said Ralls. "I hope people will come in here later this year or a year from now and have it be the same thing or better."
Ralls, 41, decided to make a leap he's been contemplating. After working in local restaurants for his entire career, the New Orleans native is leaving for what he describes as an uncharted odyssey. He and his girlfriend Daisy Cross, also a lifer in the restaurant business, plan to travel the country in a dualie pickup and a trailer and see where the road leads.
Ralls says he'll still work in food in some capacity, and he remains part of his Hogs for the Cause team, Silence of da Hams, which has taken on a life of its own with independent fundraisers and now its own team-branded sausage.
But when he leaves New Orleans at the end of the month it will end his tenure at a restaurant that has been as reliable and consistent as they come. Until then, he's been coaching up his partner and one-time boss on its inner workings.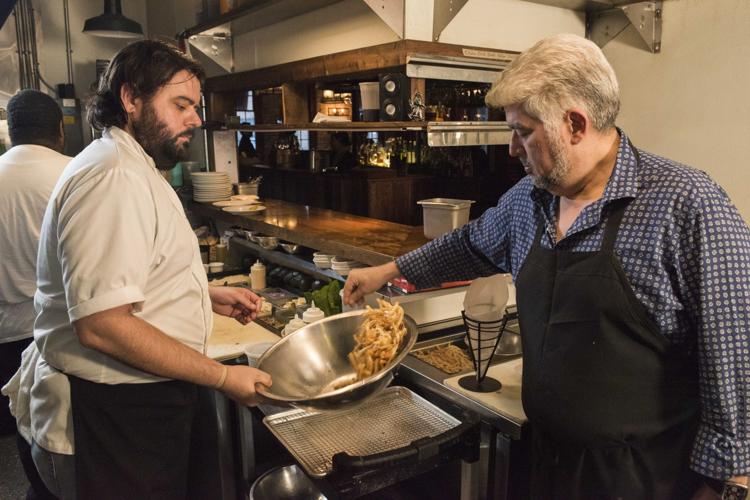 "He knows how to run a restaurant, of course, but it's relating all the nuances that go into making the place work, there are a lot of minute rules that make it up," Ralls said.
La Boca is not exactly starting from scratch. Among the long-time staff, sous chef Rolando Figueroa still oversees the kitchen, for instance, while general manager Daniel Bolzner runs the front of the house with a calm aplomb, dispensing advice about amaro and Scotch in his deep baritone.
As from the start, the menu revolves around Argentine-style steaks, cut differently than traditional American steakhouse versions and cooked slower and with lower heat, yielding deep flavor. There's still double-crisp fries to dip in chimichurri, bubbling skillets of provoleta cheese and empanandas sealed with neat braids of dough.
But one principle shared by all of Garcia's restaurants is to have an owner on duty, someone who can assert where the buck truly stops on any given night. So with Ralls on the way out, Garcia has been working himself back in to a role he had earlier left behind.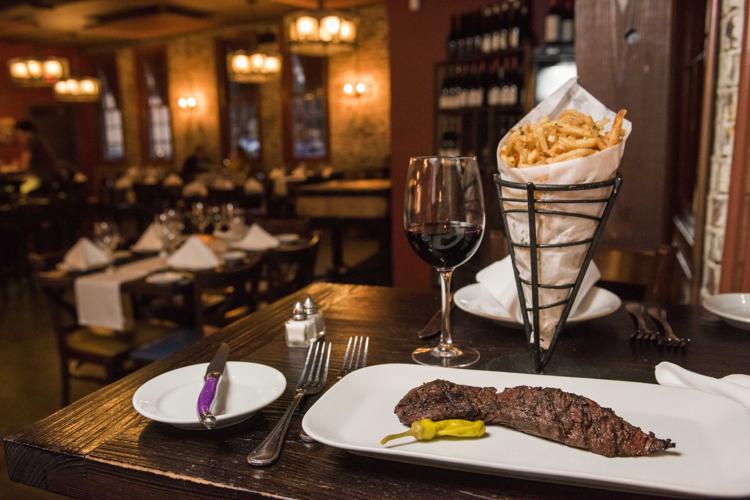 No brand, many hands
Garcia and business partner Nick Bazan first conceived La Boca as the steakhouse complement to Rio Mar, the pioneering upscale Latin seafood restaurant they opened the Warehouse District in 2000. Hurricane Katrina shuffled their plans a bit, but by the following spring the two partners doubled down and opened La Boca in a former taqueria just around the corner on Fulton Street. Later, La Boca moved to its much-larger current home on Tchoupitoulas Street.
With other projects on the horizon, Garcia eventually found himself becoming less of a chef and more of a restaurant developer. He hung up his chef's coat when he sold his share of Rio Mar in 2012 (the restaurant closed in 2014). Since then he's built a string of independent restaurants that share his influence but don't adhere to any overt brand standard or restaurant group identity.
Garcia lured his old friend Chip Apperson out of his own restaurant retirement to develop High Hat Café, the Freret Street eatery for Creole and Deep South cooking. Just next door, Garcia also has Ancora, the traditional Neapolitan-style pizzeria he now runs with partners Bryn Thompson and Adrian Chelette.
Some of his ventures have not panned out. A Mano, the regional Italian restaurant that once occupied La Boca's home, closed in 2013 after two years when its chef partner left town. Primitivo, which turned heads as a contemporary dining addition to Central City, closed last spring, also after two years.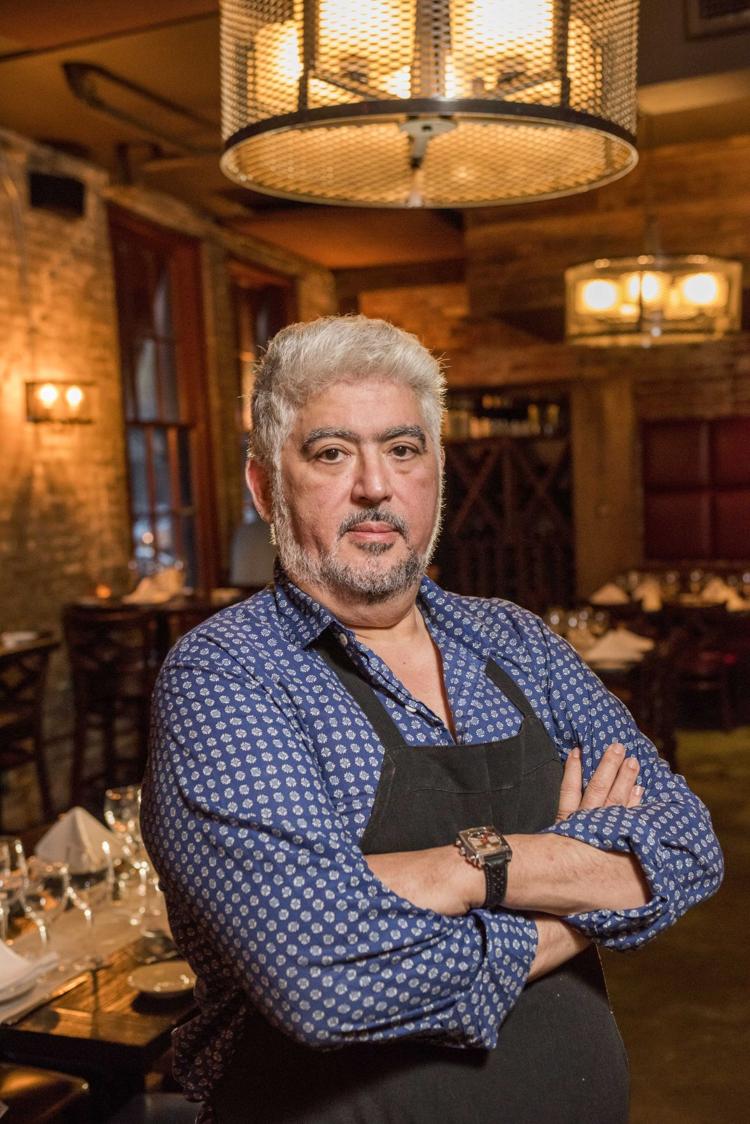 Garcia started Gusto, the in-cinema eatery for the Theatres at Canal Place, but that arrangement ended in September after the theater was taken over by a new operator Cinebarre.
"This is a business," Garcia said. "You have to be able to know when to hold them and when to fold them. The main thing is the people who work with."
The restaurant business itself is the appeal, and that's another part of his return to the lead role at La Boca.
"I love the business. I love the interaction with the customers, the hospitality, the people you're working with," he said. "It's like theater. People come in and the curtain goes up. When you have a great performance, you take a bow, or in our case you have a glass of wine."
870 Tchoupitoulas St., (504) 525-8205
Dinner Monday-Saturday
The renovation that turned a stately 19th-century residence into the modern Uptown restaurant Cavan left the imprint of time intact.
It's a rite of relaxing weekends, but brunch can present a dilemma to die-hard football fans. Go to the casual, popular brunch spots around to…
Our great neighborhood restaurants have menus that are approachable and familiar but are still full of back stories, quirks and distinguishing…